When most people think of online electronics shopping, sites like Amazon and Alibaba immediately spring to mind. However, unknown to many, the online retail market teems with hundreds of other reputable electronics e-commerce stores. One such platform is Newegg.
Newegg has gradually become popular with online electronics shoppers. But a random internet search turns up mixed reviews from many of the retailer's past clients. As a prospective customer, you'd want to invest in these reviews before considering Newegg as your favorite website to buy electronic goods.
This post shall offer a definitive review of Newegg. Read on for everything you need to know before shopping on this platform.
What Is Newegg?
Newegg Commerce, Inc., more popularly known simply as Newegg, is an online electronics retailer based in the City of Industry, California, United States. The company was founded in 2001 by Fred Chang. It has weathered numerous challenges over the years to become the giant e-commerce retailer we know it today.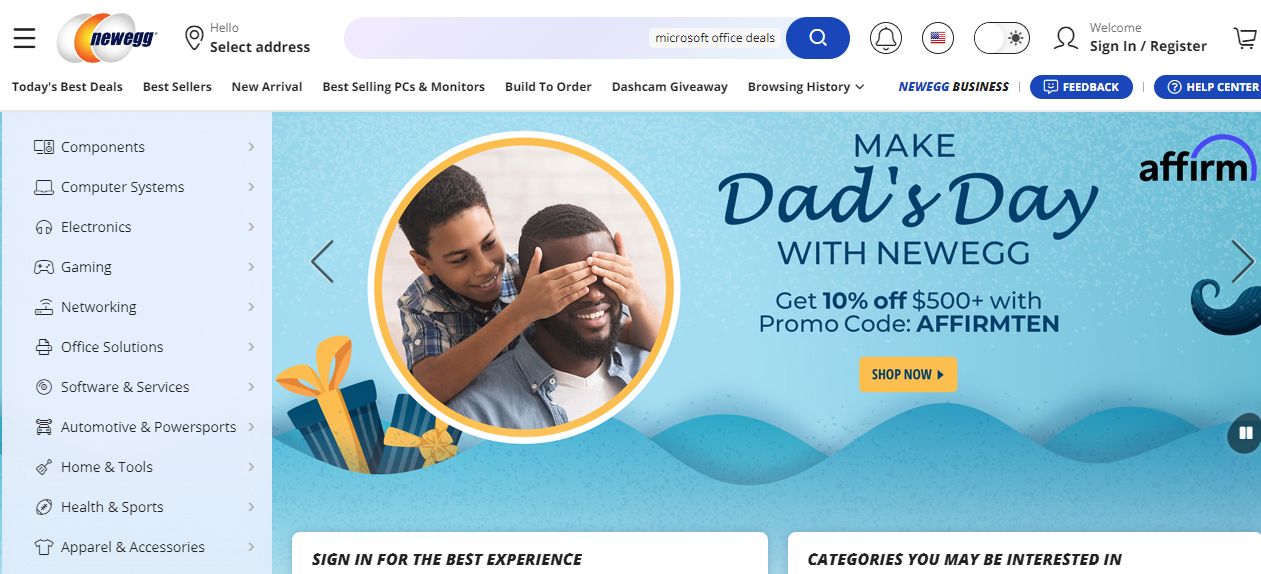 Newegg offers a vast collection of electronic goods, ranging from computer hardware to consumer electronics. The retailer also deals in non-electronic products, including apparel, toys, drones, furniture, flowers, etc.
Although based in the United States, Newegg avails its products to virtually every corner of the world. The website is owned by the Taiwanese technology company, Liaison Interactive.
Company Overview
Company Name: Newegg Commerce, Inc.
Industry: Retail
Sector: Online Electronics Retail
Company Type: For Profit
Founder: Fred Chang
Year Founded: 2001
Place Founded: Unknown
Current Headquarters: City of Industry, California, United States
Owner: Liaison Interactive
Availability: Worldwide
Operating Status: Active
Official Website Link: https://www.newegg.com/
How Did Newegg Begin?
Newegg was established in 2001 by Taiwanese U.S immigrant Fred Chang. Chang selected the name 'Newegg' for his startup to represent new hope for e-commerce, considering that most e-commerce businesses were struggling to stay afloat at the dawn of the new millennium.
Despite facing immense financial and logistical challenges during its nascent years, Newegg began to demonstrate a potential for growth within a few months after inception. In 2004, the company established Rosewill, a private-label reseller of tech electronics and household products. This investment, coupled with Newegg's other endeavors, saw the retailer register a 30% increase in annual revenue from $1 billion in 2004 to $1.3 billion in 2005.
Newegg continued with its ambitious expansion plans over the next few years. In 2008, the company launched NeweggMall.com and Newegg.ca. The following year, it launched NeweggBusiness.com and featured as #34 on Forbes' list of "America's Largest Private Companies."
In 2016, Taiwanese technology company Liaison Interactive acquired majority stakes in Newegg and became the company's de facto owner. During the London Tech Week held on June 15, the following year, Newegg announced plans to expand to the Asia Pacific, Europe, the Middle East, and Latin America. The retailer has maintained a consistent growth rate since then.
Is Newegg Legit?
Newegg is a legitimate online e-commerce website. The company has been around for well over two decades. And while it has garnered mixed reviews, there's hardly any authentic proof that Newegg scams its shoppers out of their money.
In addition to being legitimate, Newegg features a wide array of products, ranging from electronics goods to office solutions, software, furniture, and flowers, to mention but a few. Items on the website are also carefully sorted for ease of location. Each category has further subcategories underneath it. For instance, the 'Computer Systems' category includes desktops, laptops, gaming laptops, tablets, refurbished, etc. This allows you to hone in on the products you're looking for with much ease.
Competitive pricing is another reason to consider shopping from Newegg. Most products on the website are already priced reasonably below market rates. Besides, many items come with amazing deals and discounts.
Interestingly, Newegg doesn't seem to enjoy stellar customer reviews. As of the time of writing (May 2022), the following is how the e-commerce platform has performed in several accredited review websites;
• 1.4/5 stars with over 1900 reviews on Trust Pilot
• 2.2/5 stars with over 48,000 reviews on Reseller Ratings
• 3.1/5 stars with over 200 reviews on Consumer Affairs
• 3.4/5 stars with over 10 reviews on G2
• 3.4/5 stars with over 1,200 reviews on Site Jabber
But what makes it so difficult for Newegg to score 5/5 stars?
The biggest issue with Newegg is third-party seller problems. Initially, Newegg used to be a platform that sold products directly from its own warehouses. However, the company now allows third-party retailers to list on its platform. So, while Newegg doesn't try to defraud its clients, the many independent sellers on its website could. Scams from these third-party retailers can range from selling counterfeits to stealing personal information.
A good number of Newegg customers also report frustrations dealing with the company's support. According to most of these reviewers, Newegg's support is either unavailable for questions or is not responsive enough in dealing with queries.
Return and refund issues are also rampant on Newegg. Again, this has less to do with Newegg itself and more to do with the third-party sellers on its platform. When shopping for products from Newegg, keep your eyes out for the following terms as it can help you predict the likelihood of shipping problems with the order;
• Sold by Newegg
• Shipped by Newegg
• Direct from the Manufacturer
• Free shipping
Is Newegg A Great Place To Buy From?
Despite the numerous issues with Newegg, the website is generally safe to buy from. To get started on the platform, you'll need an account. You can open both a buyer and seller account, depending on the services you'd like to enjoy.
To sign up for a Newegg account,
i. Head to https://www.newegg.com/
ii. Click on the 'Register' tab located at the upper right corner of the homepage.
iii. Enter your first name, last name, email address, and phone number (optional), then create a strong password using the suggestions below.
iv. Check the box if you'd like to opt into Newegg's email subscriptions.
v. Click 'SIGN UP.'
Once you're logged into Newegg, there are three ways to search for items on the website.
a) Search for the product directly on the search bar located at the upper section of the page.
b) Browse through the featured listings.
c) Look up the item from the categories.
Newegg maintains thirteen main product categories. They include;
• Components
• Computer Systems
• Electronics
• Gaming
• Networking
• Office Solutions
• Software & Services
• Automotive & Powersports
• Home & Tools
• Health & Sports
• Apparel & Accessories
• Toys & Drones
• Flowers & Gifts
After finding the product, click on it to read its description. If satisfied, proceed to pay using any of the support payment methods.
Presently, Newegg supports payments by any of the following channels;
• Newegg Store Credit Card
• Visa
• American Express
• MasterCard
• Discover
• Diners Club
• JCB
• Union Pay
• Newegg.com Gift Card
• Amex Express Checkout
• Android Pay
• Apple Pay
• MasterPass
• BitPay
• PayPal
Note that there may be restrictions with some payment getaways. For instance, Newegg will not accept PayPal payments for preorders or backorders.
After making your payment, Newegg begins to handle shipping almost immediately. Most packages take 3 – 5 business days to ship while major appliances may take up to 10 business days. Shipping fees vary depending on your location and purchase volume.
If you ever wish to request a return, remember that the returns and refund policies vary based on the third-party vendor you buy from.
Wrap Up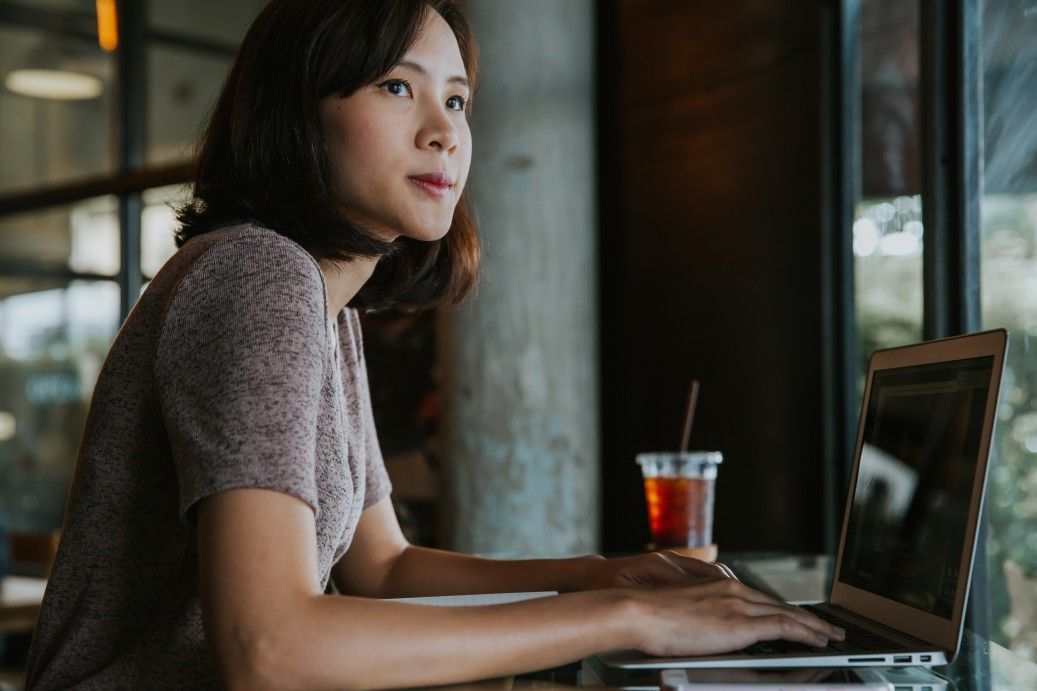 Newegg is a legitimate e-commerce website that deals in an extensive collection of both electronic and non-electronic goods. The platform is generally safe to buy from too.
Just be sure to read the shipping and return policy carefully before purchasing anything from Newegg's website. That's especially if buying from third-party vendors.