What Is Poshmark?
Poshmark is a social commerce marketplace where traders can buy and sell new or used items, particularly clothing, shoes, and related accessories. The company was founded on May 10, 2011, by Manish Chandra, Tracy Sun, Gautam Golwala, and Chetan Pungaliya. It currently has its headquarters in Redwood City, California, but is available in various locations in the United States, Canada, and Australia.
Poshmark is nearly similar to other popular social marketplaces like eBay and Mercari. The main difference is that Poshmark only supports listings for fashion accessories, such as clothes, shoes, and makeup.
But as with many commerce platforms, one frequently asked question by would-be Poshmark traders is – is Poshmark a legit marketplace? This article will help settle that question by highlighting how to buy and sell safely on the Poshmark website, among other pertinent issues.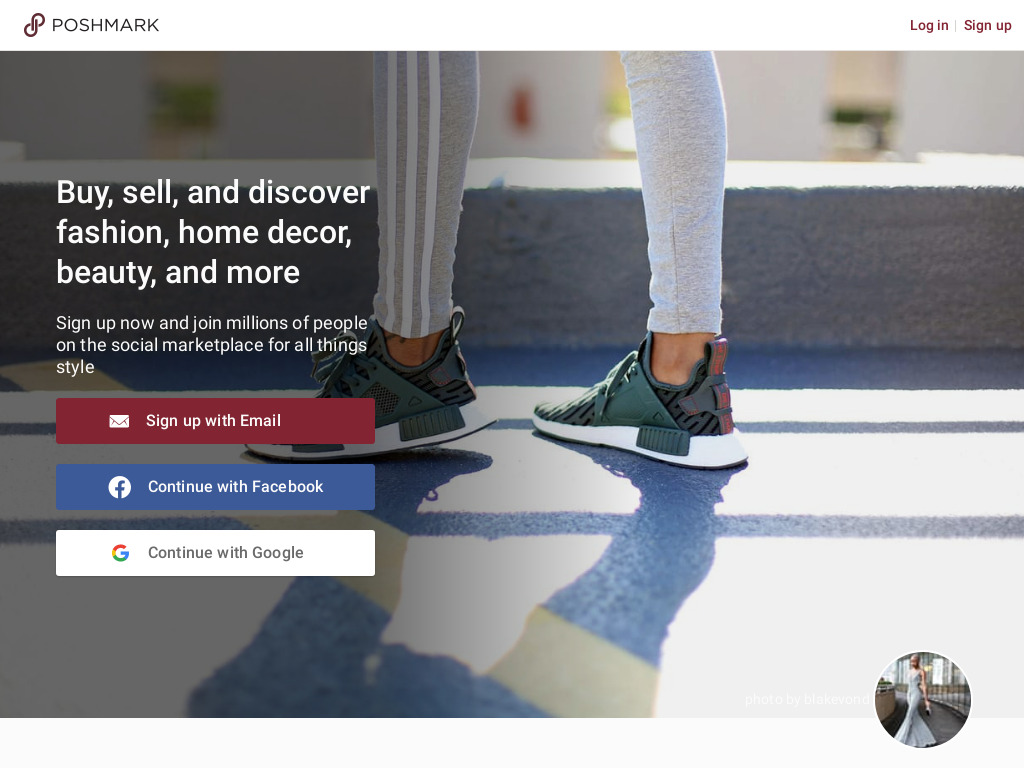 Company Summary
Name: Poshmark
Industry: E-Commerce
Date Founded: May 10, 2011
Founders: Manish Chandra, Tracy Sun, Gautam Golwala, and Chetan Pungaliya
Country of Origin: United States
Headquarters: Redwood City, California, USA
Availability: United States, Canada, and Australia
Current Status: Active
Official Website Link: https://www.poshmark.com/
How Does Poshmark Work?
Like any social commerce platform, you can transact on the Poshmark marketplace as a buyer or seller. However, you'll need to sign up for an account either way.
Getting Started On Poshmark As a Seller
As already hinted, you'll need to register for a Poshmark account before you can sell anything on the platform. The registration process is fairly straightforward.
Just remember to choose a username that's unrelated to your real identity. That will help safeguard your online privacy. It's also recommended to choose a strong, hacker-proof password. Again, this is necessary for protecting your online safety and privacy.
Once you have a Poshmark seller account, click "Sell on Poshmark" to start selling on the platform. At this point, you'll need to title your listings using related keywords that your potential buyers will likely be searching for.
Next, attach a brief but detailed description to each product and upload clear photos and/or videos of every item. In the interest of transparency, ensure any damages or blemishes are clearly visible on your product photos and videos. You might also want to document those damages in the product description field. This minimizes the likelihood of returns.
The next step involves categorizing your items and specifying the quantity (whether you're selling items per piece or in bulk). You then specify the product size, brand, color, and whether the item is new or used.
Lastly, set your price and wait for a willing buyer to come along.
Getting Started On Poshmark As a Buyer
Just like sellers, Poshmark buyers must register for an account to purchase merchandise from the platform. The best practices on online safety and privacy apply here too.
Once you have an account, you can browse or search the available listings. You have the option of purchasing an item at a listed price or suggesting an offer. The seller will have up to 24 hours to react to your offer.
What Can I Transact On The Poshmark Platform?
Poshmark mainly offers items in the below categories;
• Clothing
• Shoes
• Makeup
• Handbags
• Accessories
What Brands Sell Best On Poshmark?
As Poshmark deals with both new and used fashion items, it's important for sellers to know the brands with the highest turnover rate. According to data published by Poshmark itself, different brands appeal to users of different age groups.
For instance, Gen Z users prefer Adidas, Gucci, and Brandy Melville, while millennials tend to favor Nike, Anthropologie, and Madewell. Gen X shoppers gravitate more towards Tory Burch, Patagonia, and Kate Spade, whereas baby boomers are drawn to Coach, Eileen Fisher, and Michael Kors.
Needless to mention, the vast majority of Poshmark buyers are women. So, keep that in mind if planning to sell on the platform.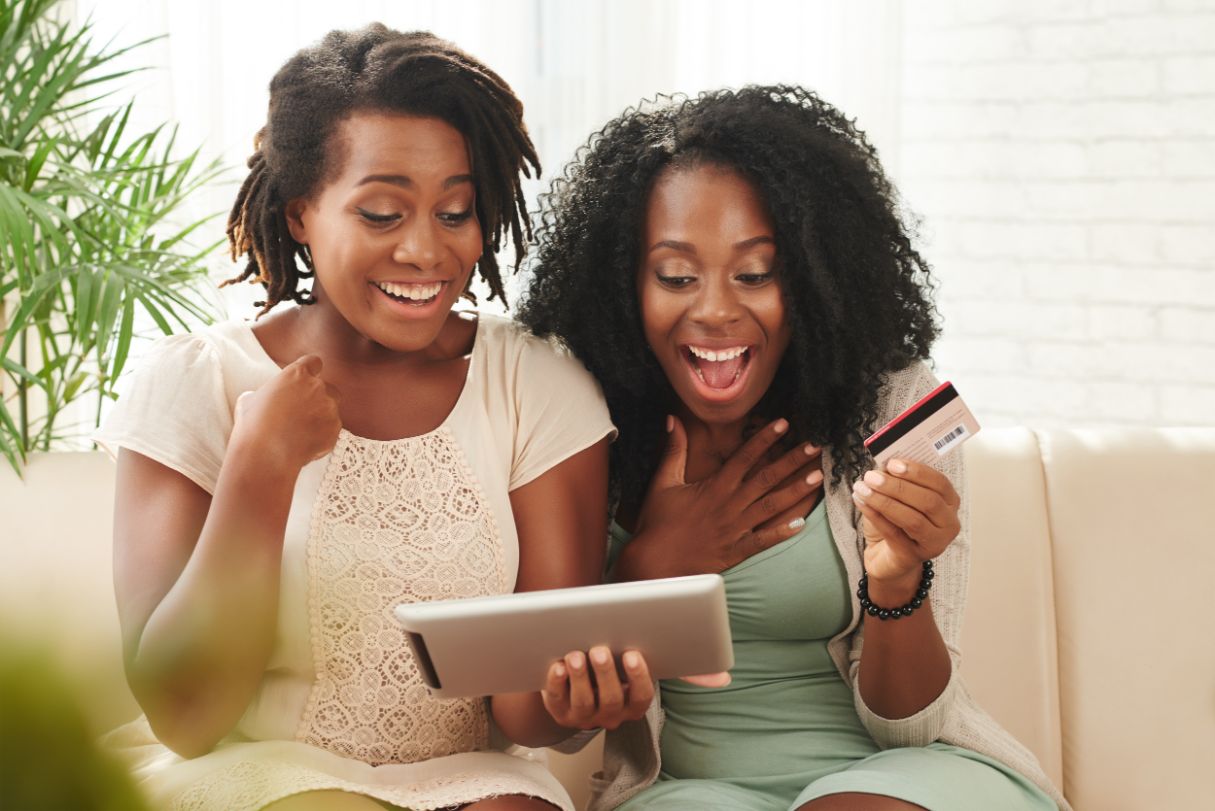 What Can't I Transact On Poshmark?
The following items can be listed on Poshmark, but it may take forever to nail a buyer;
• Watches
• Jewelry
• Diamonds
However, the following items cannot be listed on Poshmark at all;
• Foods and beverages
• Automotive and machinery
• Appliances and implements
• Construction materials
• Illegal substances like narcotics
• Illegally-traded goods like counterfeits
How Much Will I Pay For Selling On Poshmark?
Poshmark charges a flat commission of $2.95 for sales under $15 and a 20% commission for sales of $15 or more.
Note that Poshmark only levies the above charges when you actually make sales. Listing is completely free.
How Can I Pay For Goods On Poshmark?
You can pay for merchandise on Poshmark using all major credit and debit cards, including;
• Visa
• MasterCard
• American Express
• Discover
• JCB
Poshmark also supports various online payment methods, including;
• PayPal
• Venmo
• Google Pay
• Apple Pay
• Affirm
How Long Will I Wait To Receive My Purchases?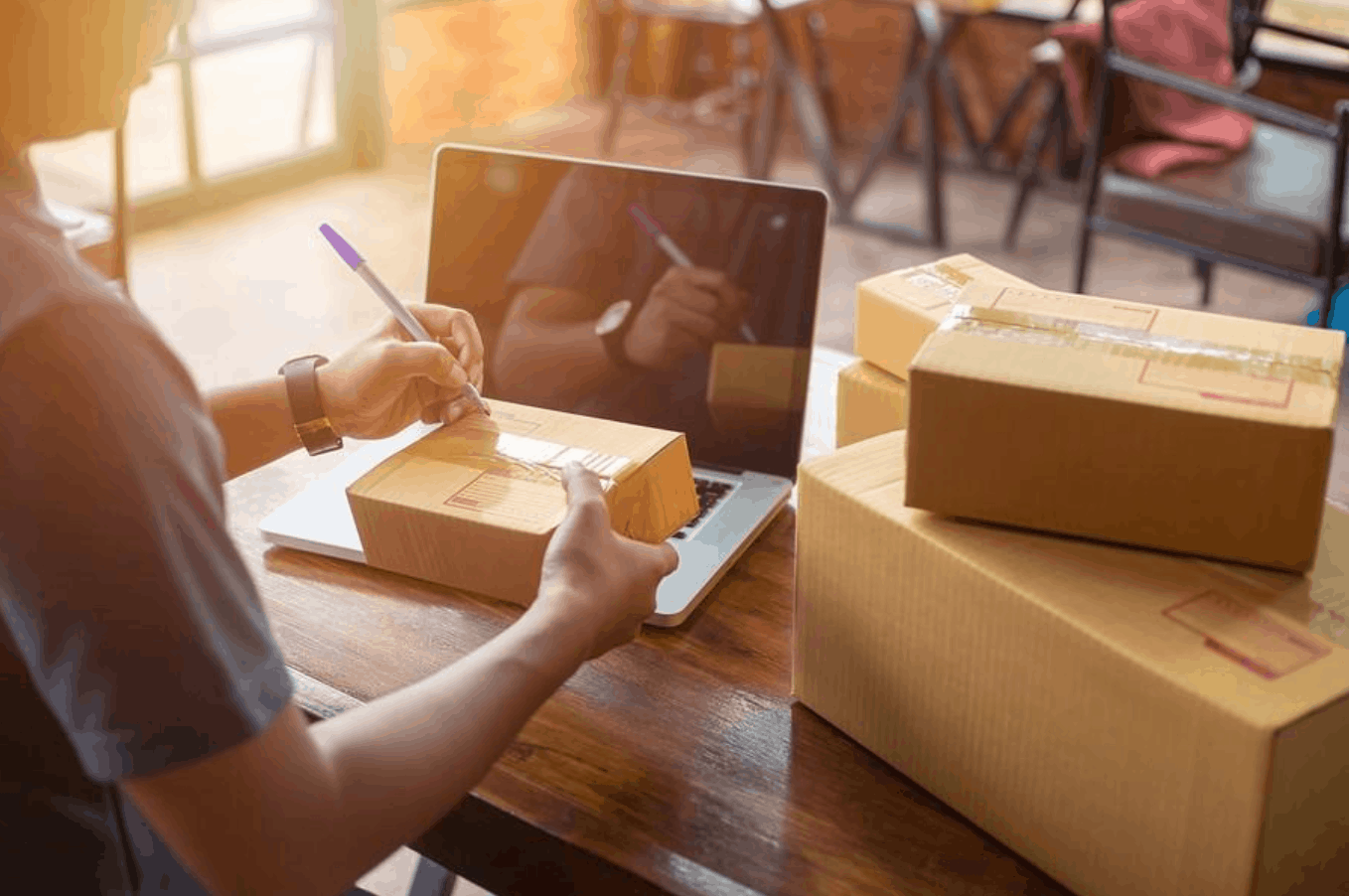 Most Poshmark clients ship within two business days of making a purchase. But the shipping period can often extend to seven business days.
If you do not receive your items after the seventh day, you can always cancel. Besides, Poshmark will cancel orders that take over three weeks to ship.
Can I Make Returns If I'm Unsatisfied With a Product?
You sure can. Poshmark doesn't release payments to a seller until a buyer acknowledges receiving their orders as expected.
There's a three-day window to communicate your intentions of making a return. You can then ship the items back to Poshmark within five days to be eligible for a refund. Remember to accompany your complaints with photo evidence.
The following are justifiable grounds for making Poshmark returns;
• Incorrect item
• Missing item(s)
• Unauthentic or counterfeit item
• Undisclosed damages or flaws
• Item not as described
And oh, remember that Poshmark will only process returns claims for merchandise purchased directly from its website.
What Will I Like The Most About Poshmark?
The best thing about Poshmark is that there are no middlemen. The platform operates wholly on a willing-buyer-willing-seller principle. If someone expresses interest in your item, they'll buy it directly from you without going through any auctions.
Reliability is another great thing to love about Poshmark. The company handles all financial transactions and shipping. It also provides necessary customer support through various channels, including email, phone, and live chat.
The following are other things you might love about Poshmark;
• Easy signup
• Easy selling process
• Restrictions on price gouging
• Multiple payment methods
• Favorable refund policy
What Will I Like The Least About Poshmark?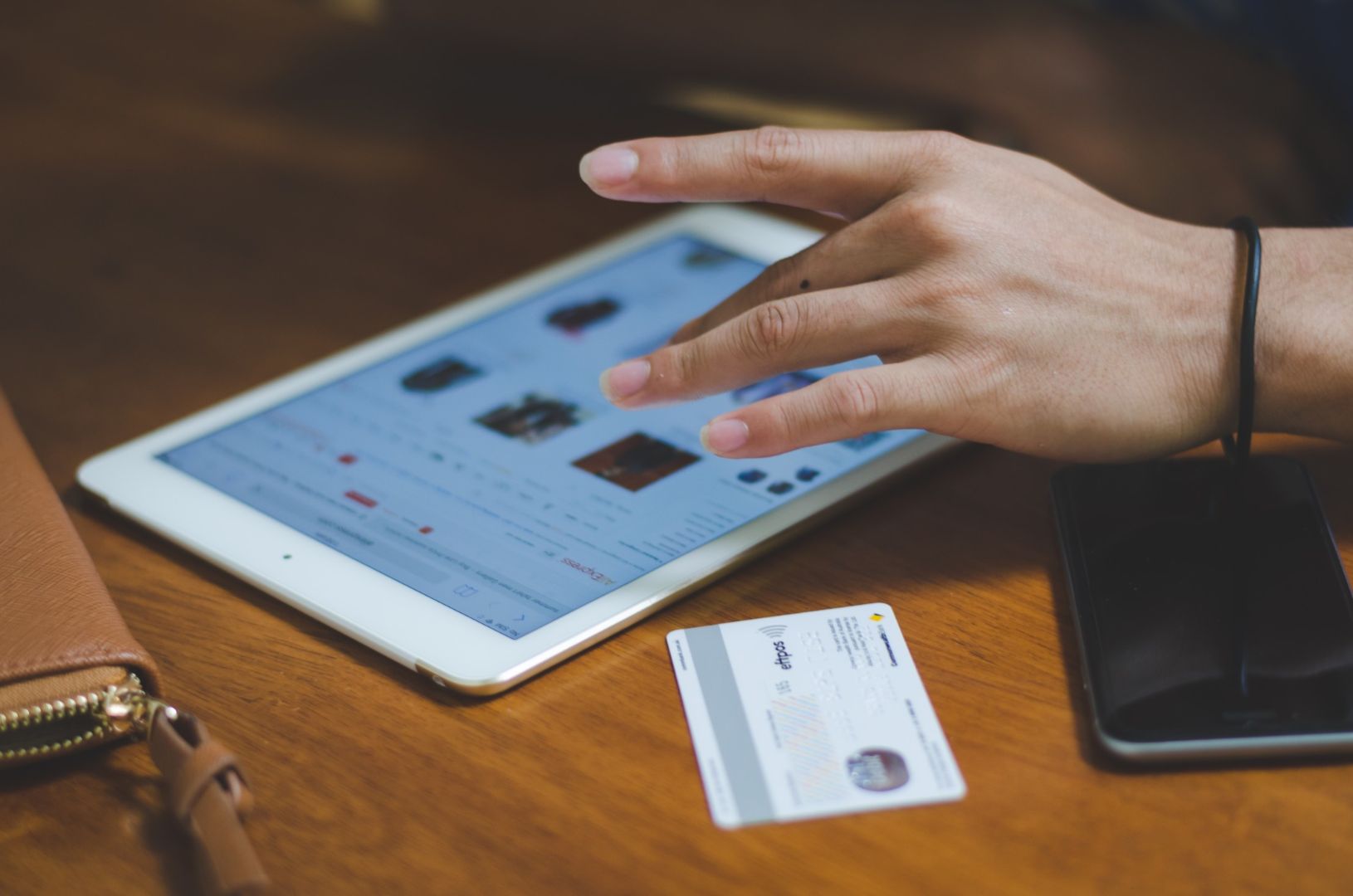 The one glaring drawback to Poshmark is its limited availability. The service is only available in the US, Canada, and Australia.
Another drawback to trading on the Poshmark marketplace is its high fees (particularly for sales under $15). Besides, traders with a small following may struggle to sell on the platform.
Is Poshmark Legit?
Poshmark is a legitimate platform that prides itself in linking fashion buyers with sellers. All the company's operations, from shopping to payments and shipping, are above board.
However, the fact that Poshmark is a legitimate marketplace doesn't mean you can't be scammed. Like any online retail website, there are real risks of getting swindled by shady users posing as genuine traders.
The following are some of the common scams you may encounter on the Poshmark marketplace and how to avoid them;
1. Off-Poshmark Transactions
Some users may ask to take the transactions off the Poshmark website. While this may sound like a clever trick to avoid Poshmark's hefty fees, it might actually be a well-thought-out scheme to defraud a buyer or seller.
The best thing to do is ignore such comments or mark them as spam.
2. Making Unfair Returns
A buyer receives an item in the right condition. They then proceed to use the item, or the product gets damaged while in their custody. Or, for some reason, they just decide to ship it back within the return window.
To avoid this scam, sellers should ensure their merchandise arrives on Monday. This reduces the window within which the buyer can wear the item (which most likely happens on weekends) and return it.
Also, sellers are advised to take numerous pictures and/or videos of their products. This can serve as proof in the event a buyer claims the product was damaged or blemished.
3. Selling Counterfeits
It's difficult to tell a counterfeit product by simply observing its online listing. In most cases, you'll need to order the item and inspect it physically.
Therefore, the only way to avoid buying counterfeits from Poshmark is to transact with reputable sellers who enjoy positive reviews on the platform.
Besides, avoid sellers that promise "the best bargains" as their products could be substandard.
Conclusion
Poshmark is a legitimate platform. But the website can also be a haven for scammers out to defraud unsuspecting users.
The good news is that Poshmark has protection in place for both buyers and sellers.
If you ever fall for Poshmark's common scams, your best bet is to contact the company immediately.