Last Updated on December 11, 2019
The IT Staff Augmentation Model is a business strategy that most companies today use to become more productive and effective in their work. It's basically an outsourcing process that's done to meet business objectives. The method is fairly simple: first, assess the existing staff, then determine what other additional skills are required.
This is also helpful for businesses that are hesitant in hiring permanent personnel. So instead, they can take advantage of the staff augmentation model for hiring temporarily skilled workers who can contribute towards their current projects.
When To Use the IT Staff Augmentation Model
Web Development Services
Companies can outsource skilled developers who have the experience and talent in creating and running websites. Big companies even go to the extent of hiring an entire team of developers to monitor and repair technical issues that come with internet access.
Urgent Demand
Let's take the case of a business dealing with art. The company first outsources for skilled personnel trained in IT to provide technical expertise towards automating basic processes, or develop a website for the company. The software developer ensures the system is user-friendly by creating a beautiful interface that's right for the art company's customers.
Therefore, the client can get a variety of related products to form the application software for painting. The reason many companies hire a skilled developer is to provide the skills without the need to hire another worker.
In Need of a Dedicated Team
If augmentation doesn't work as expected, the company may hire a fully dedicated team of skilled personnel known as managed services. IT staff augmentation is still recommended for a fully grown company.
The difference between the IT Staff Augmentation Model and IT Managed Services is that with the latter, the company not only outsources developers permanently, but they also have full delegation of responsibilities as per the company's rules and regulations.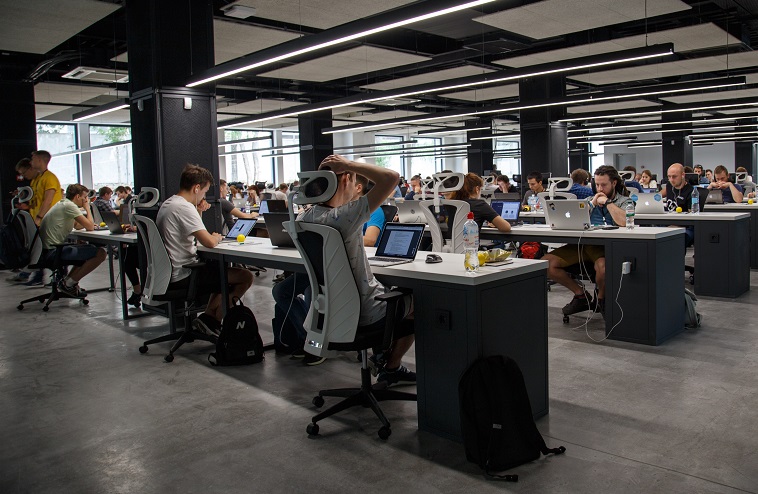 Such examples are monitoring and evaluation of reports, feedback analysis and control of the entire business or project. In case of any failure, the client company may lose its resources that lead to a shutdown, and that's the reason most companies in the worlds today prefer augmentation of staff.
Project  Model
For a company to thrive technologically, it has to have the right amount of skilled personnel for the project to be successful. A startup company can compare the secondary data from a profiled well-known industry or from the big companies to be able to take the same approach to solve the problems of the anonymous companies.
For instance, a company A is undertaking a youth project to analyze their businesses. Company A takes pointers from the business model of Company B, a significantly-performing firm that undertook the same youth-oriented project. Assessment is an approach used by modern companies. It works best for small and middle-sized companies who need an IT developer temporarily.
IT Contractors
For a startup company or an established company that needs to upgrade its resources, it is advisable to contract IT developers who can install office technology and applications. It is economical to recruit such individuals who have the skills and experience for a period of 3-6 months.
Amazon and eBay are examples of online marketing platforms. A startup company can follow this example by hiring developers to create an online marketing platform.
Advantage of IT Staff Augmentation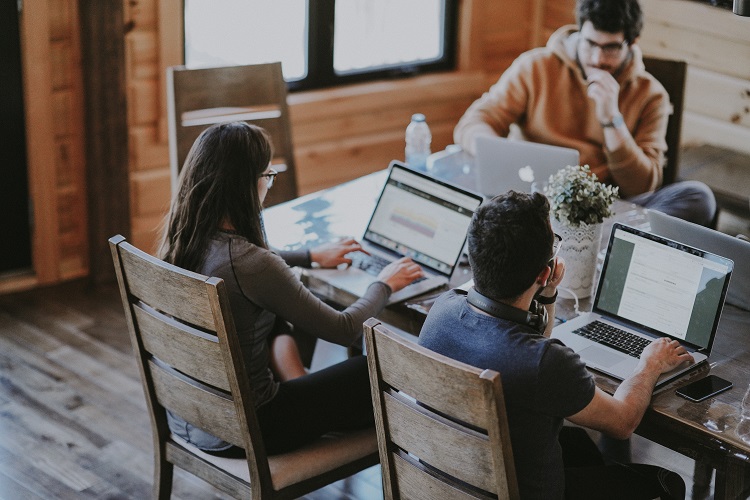 It is cost-effective since developers are needed temporarily. The company director pays for the required work at a given time, saving the company from further financial outflow.
It promotes flexibility since workers will have to adapt quickly to the changes in the business.
Internal activities are better monitored and controlled through IT Staff Augmentation. This means the ability to identify major problems and minor problems, who performs a particular task, where will it be done and, at what time will it be done. The end result is a product of higher quality.
The other advantage of IT Staff Augmentation is that it lowers the ex-ante or the post-ante risk that arises in a given project. Temporary developers react faster when they detect a process error that leads to faulty operation.
IT Staff Augementation builds a healthy work relationship with employees, which leads to the production of highest-quality products in the market.
However, a disadvantage of this strategy comes when the internal operations of outsourcing companies are not streamlined and in conflict with other departments. It harms the company at a more significant cost due to additional expenses, resulting in deteriorating cash flow.
Conclusion
IT Staff Augmentation Model can be said to be the best strategy that promotes tremendous growth and development to the outsourcing company with numerous socio-economic benefits.
Hence, It is the work of the IT Staff Augmentation Cooperation to ensure the developers being trained can deliver the right amount of quality work to the outsourcing company without interfering with its daily company activities that might hamper their economies of scale, financial records, and other resources.
Both the two parties are independent entities that work hand-in-hand to towards quality products and services by ensuring utmost customer satisfaction.