Last Updated on March 8, 2022
Who Is Ivanka Trump?
Ivana Marie Trump, popularly known as Ivanka Trump, is an American businesswoman, author, former model, and heiress who's a daughter of President Donald Trump.

Ivanka is best known for working as a senior advisor to her father during his tenure as President of the United States.

Besides being Donald Trump's senior advisor, Ivanka also served as the director of the Office of Economic Initiatives and Entrepreneurship.
Quick Facts
| | |
| --- | --- |
| Full Name: | Ivana Marie Trump |
| Popular Name: | Ivanka Trump |
| Gender: | Female |
| Birth Date: | October 30, 1981 |
| Age: | 40 years |
| Parents: | Donald Trump and Ivana Zelníková Trump |
| Siblings: | Donald Trump Jr., Eric Trump, Tiffany Trump (half-sister), and Barron Trump (half-brother) |
| Birth Place: | Manhattan, New York City |
| Nationality: | American |
| Ethnicity: | German, Scottish, and Slavic |
| Education: | The Chapin School, Choate Rosemary Hall, Georgetown University, and Wharton School of the University of Pennsylvania |
| Marital Status: | Married  |
| Sexual Orientation: | Straight |
| Wife/Spouse: | Jared Kushner |
| Children: | Arabella Kushner, Joseph Kushner, and Theodore Kushner |
| Dating: | N/A |
| Net Worth: | USD 800 million (as of March 1, 2021) |
| Source of Wealth: | Entrepreneurial Ventures, Writing, and Modeling |
| Height: | 5′ 11″ (1.8 m) |
| Weight: | 63 kg; In pounds: 138 lbs. |
Early Life
Ivana Marie Trump was born on October 30, 1981, in Manhattan, New York City, to Donald Trump and Ivana Zelní?ková Trump. She acquired the name 'Ivanka,' which is Slavic diminutive for 'Ivana'.' Ivanka's parents divorced in 1992 but she has maintained a cordial relationship with her father Donald Trump.

Ivana Trump attended the Chapin School in Manhattan and later relocated to Choate Rosemary Hall in Wallingford, Connecticut. She graduated from high school in 2000 and began attending Georgetown University.

After two years at Georgetown University, Trump transferred to the Wharton School of the University of Pennsylvania, where she graduated with a bachelor's degree in economics in 2004.
Career Information
Ivanka Trump started modeling as a teenager. She split her time between attending boarding school and modeling for established brands like Tommy Hilfiger, Marc Bouwer, Sasson Jeans, Thierry Mugler, and Versace.

Later on after graduating from college, Ivanka worked for Forest City Enterprises. She also partnered with a diamond trading company known as Dynamic Diamond Corp to design a jewelry line called 'Ivanka Trump Fine Jewelry.'

After the brand's retail store closed in 2015, Ivanka launched her own line of handbags and footwear which was sold through major North American department stores like Hudson's Bay and Macy's. The retail line became incredibly successful, generating upwards of $75 million in annual revenue within a few years of its launching.

Inspired by the success of her first retail business, Ivanka went on to launch a line of women's workwear. The line was also a commercial success, generating over $100 million in annual revenue. However, she decided to close the businesses in 2018 due to poor sales.

In March 2017, Ivanka Trump was appointed as 'First Daughter and Senior Advisor to the Present.' She became an instrumental force during her father's tenure as president, spearheading major initiatives like the June 2019 talks between Donald Trump and North Korean leader Kim Jong-Un.

In addition to her success in the business and political circles, Ivanka Trump is also a renowned author and television personality. She authored the book 'The Trump Card: Playing to Win in Work and Life' in 2009. Her second book, titled 'Women Who Work: Rewriting the Rules for Success,' came in 2017.

On television, Ivanka is best known for replacing Carolyn Kepcher as the principal boardroom judge during season 6 of her father's reality television program, The Apprentice.
Ivanka Trump's Net Worth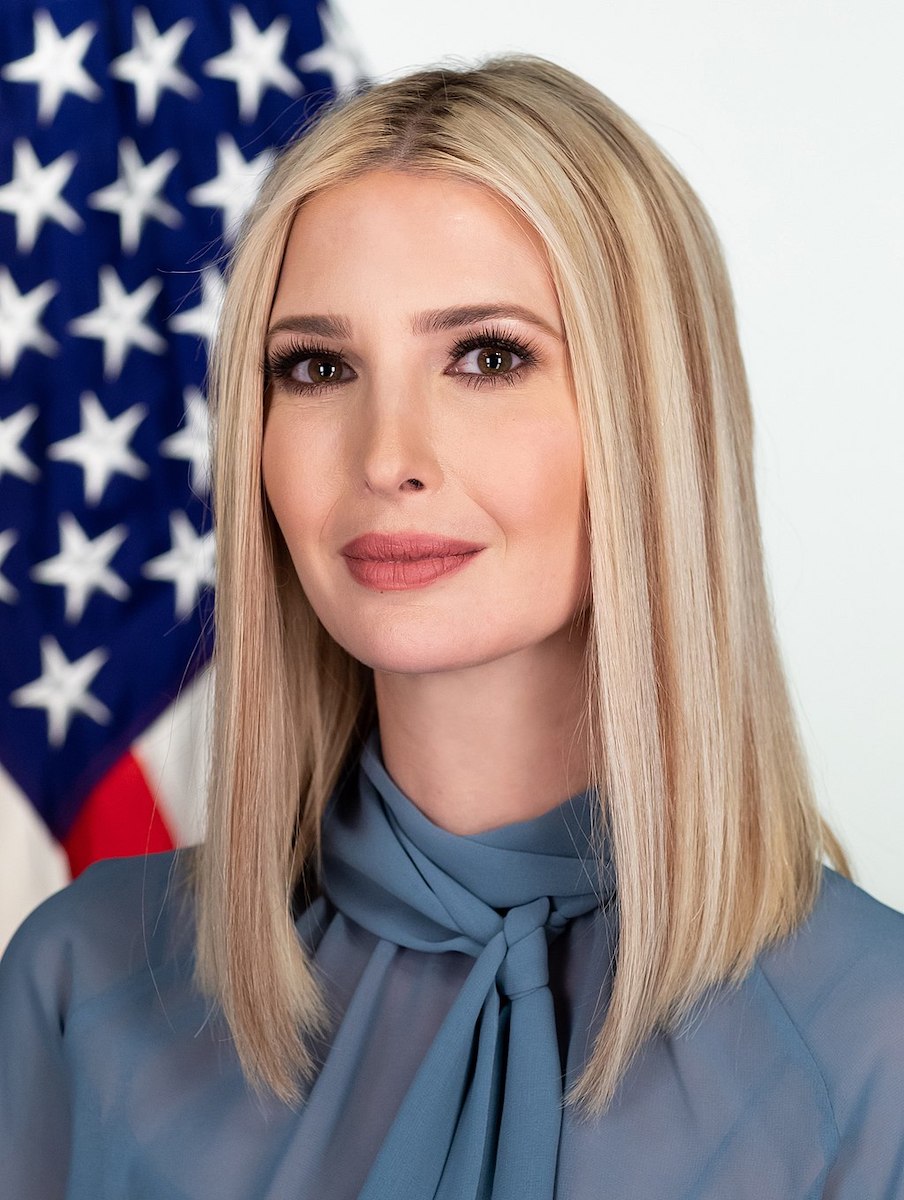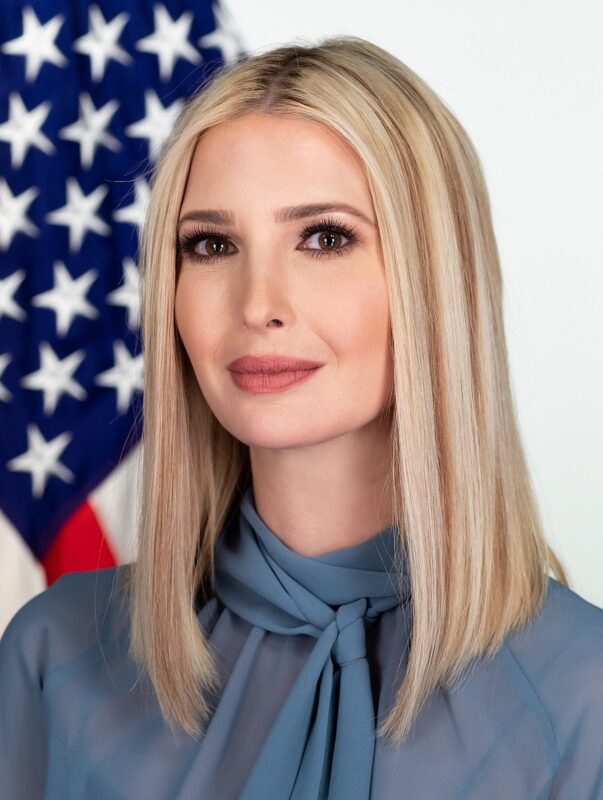 Ivanka Trump has a net worth of $800 million. She has earned much of her wealth from her successful entrepreneurial endeavors, mostly in the fashion and retail industries. Ivanka has also reportedly earned over $35 million in salary from her job at the family-owned Trump Organization.

It's worth noting that although Ivanka has had a fairly successful business career, a huge portion of her wealth comes from her millionaire husband Jared Kushner.

According to an April 2017 financial disclosure, Kushner and Ivanka are the sole beneficiaries of a real estate and investment business which was then valued at $740 million. The same year, Kushner's individual net worth was an estimated $325 million.
Lessons from Ivanka Trump
1. The sky is the limit

At 39 years of age, Ivanka Trump has held numerous prestigious jobs. She has also used her political and business connections as a platform to spearhead positive change around the world.

2. Know your worth

After launching successful retail businesses, Ivanka licensed her name through a deal that would see her earn 7% of all wholesale revenues. During the most profitable years of her businesses, Ivanka was able to earn annual pre-tax revenues of $10 million, thanks to this deal.

3. Be mindful of the less fortunate

Ivanka is an acclaimed philanthropist. She has supported numerous charity organizations, including Chai Lifeline, United Hatzalah, the National Urban League, Boys and Girls Clubs of America, and the Donald J. Trump Foundation.
Famous Quotes by Ivanka Trump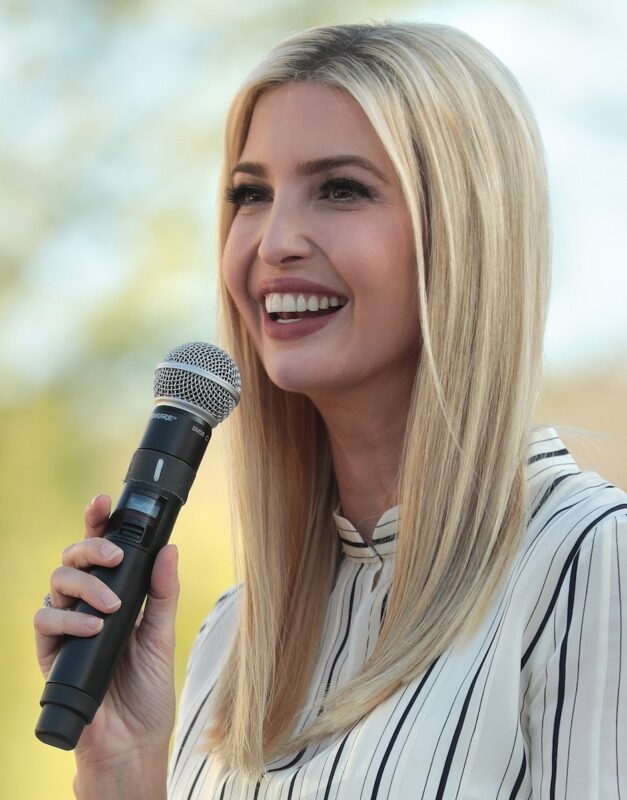 "A word of advice: your interview is about you. It's not about the school you went to, what you majored in, what your GPA was, or who your parents happen to be or know. Most of that stuff is right on your resume, and it might even have gotten you into the room, but it won't get you much farther."
"Even the most high-maintenance boss isn't going to sit and watch you the whole time, making sure you're paying attention to them, whereas with a child, it's like, 'Wait, what? You're not watching me right now? Really? Then I'm going to go spill this milk.' Even bosses from hell don't behave like that!"
"My father taught my siblings and me the importance of positive values and a strong ethical compass. He showed us how to be resilient, how to deal with challenges, and how to strive for excellence in all that we do. He taught us that there's nothing that we cannot accomplish if we marry vision and passion with an enduring work ethic."
"Perception is more important than reality."
"There's always going to be someone else who's smarter than you, but there's no substitute for passion."
Final Word
Ivanka Trump is an American businesswoman, author, and former model who's best known as the daughter of President Donald Trump. Ivanka was considered one of the most influential behind-the-scenes figures during the Trump Administration. She has a net worth of $800, which is the combined net worth with her husband Jared Kushner.