Who Is J Cole?
Jermaine Lamarr Cole, professionally known as J Cole, is an American rapper, singer-songwriter, record producer, and record executive. As an artist, Cole has released scores of commercially successful and award-winning tracks.

Some of the awards the rapper has bagged so far include:

• 1 Billboard Music Award for Top Rap Album,
• 1 Grammy Award for Best Rap Song,
• 3 Soul Train Music Awards, and
• 8 BET Hip Hop Awards
Quick Facts
| | |
| --- | --- |
| Full Name: | Jermaine Lamarr Cole |
| Popular Name: | J. Cole |
| Gender: | Male |
| Birth Date: | January 28, 1985 |
| Age: | 37 years |
| Parents: | Kay (father unknown) |
| Siblings: | Zach Cole |
| Birth Place: | Frankfurt, Hesse, West Germany |
| Nationality: | American |
| Ethnicity: | African-American and German |
| Education: | Terry Sanford High School and St. John's University |
| Marital Status: | Married  |
| Sexual Orientation: | Straight |
| Wife/Spouse: | Melissa Heholt |
| Children: | Yes, 2 |
| Dating: | N/A |
| Net Worth: | USD 60 million  |
| Source of Wealth: | Rapping, Singing, Songwriting, Record Producing, and Other Ventures |
| Height: | 6′ 3″ (1.91 m) |
| Weight: | 91 kg; In pounds: 201 lbs. |
Early Life and Career Information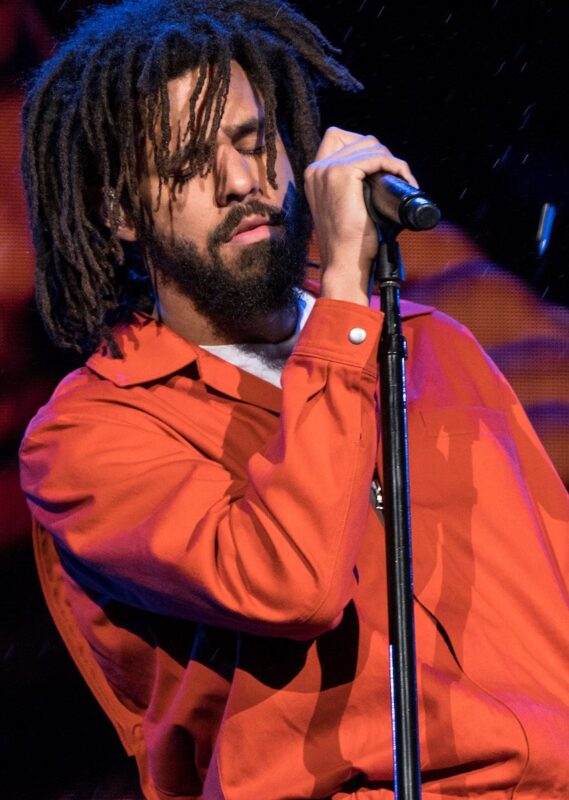 J Cole was born on January 28, 1985, in Frankfurt, Hesse, West Germany. His father served in the U.S army, whereas his mother was a postal worker for the U.S Postal Service.

Cole developed an interest in music during his youthful years. He began rapping at the age of 12 and also served as Terry Sanford Orchestra's first-chair violinist until 2003.

After graduating from high school, J Cole decided to pursue his musical career full time. He received recognition in 2007 after releasing his debut mixtape, titled The Come Up. He followed with two other mixtapes, The Warm Up in 2009 and Friday Night Lights in 2010.

In 2011, Cole released his debut studio album, Cole World: The Sideline Story. The album debuted at the number one spot on the US Billboard 200. Inspired by the success of his first album, J Cole released his second album two years later, titled Born Sinner. Born Sinner also went on to top the US Billboard 200.

The rapper has released three other albums, namely:

• 2014 Forest Hills Drive (2014)
• 4 Your Eyez Only (2016)
• KOD (2018)

All five of J Cole's albums have been certified platinum by the Recording Industry Association of America (RIAA).
J Cole's Net Worth
As of 2023, J Cole had a net worth of $60 million. He has earned his wealth through various endeavors in and outside the music industry.
J Cole has been consistently ranked among the highest-paid celebrities on the planet. The rapper earns a cool $30 million in a typical year.

The following is a highlight of Cole's earnings over the past few years:

• 2014 – Earned $7 million
• 2015 – Earned $11 million
• 2016 – Earned $14 million
• 2017- Earned $19 million
• 2018 – Earned $38 million
• 2019 – Earned $30 million
1. J Cole's Earnings from Music
A significant portion of J Cole's $60 million net worth comes from music-related endeavors, which include rapping, singing, songwriting, and record producing.

Some of his most commercially successful songs include:

• Work Out,
• Can't Get Enough (ft. Trey Songz),
• Neighbors,
• Déjà Vu,
• Power Trip (ft. Miguel),
• Nobody's Perfect (ft. Missy Elliot), and
• Crooked Smile (ft. TLC)

In addition to album sales, J Cole has also earned significantly from concert tours. He began with his debut tour in 2011, titled Cole World…World Tour. Two years later, he followed with the What Dreams May Come Tour. The rapper has since embarked on more than ten other concert tours.

As a record producer, J Cole is known for co-founding a record label in 2007, known as Dreamville Records. The other founder is Ibrahim Hamad. To date, Dreamville Records has recorded at least nine albums. Three of those albums have been certified platinum by RIAA. Through his record label, J Cole has managed to produce singles for renowned artists like Janet Jackson and Kendrick Lamar.
2. J Cole's Earnings from Other Ventures
Outside of music, J Cole has involved himself in several income-generating activities. He owns a minority stake in Tidal. He shares Tidal ownership with 15 other artists, including Kanye West, Madonna, Rihanna, Alicia Keys, Usher, Nicki Minaj, etc.

Besides Tidal, J Cole also has interests in the fashion industry. In February 2020, he announced a multi-year partnership deal with the footwear and apparel company, Puma. According to the terms of the contract, Cole would work as the brand's ambassador.
To demonstrate their commitment to the deal, Puma and Cole released a film almost immediately after the announcement. The film portrays the reimagined Sky Dreamer shoes, which debuted during the 2020 NBA All-Star Game. The Puma-Cole partnership deal has since birthed the PUMA RS-Dreamer shoe.
Life Lessons from J Cole
1. Start early

J Cole began to pursue his musical dreams as soon as he discovered he had a talent for music. He started practicing rapping at the age of 12. At some point, he even served as the first-chair violinist of the Terry Sanford Orchestra.

2. Have personalities that you can look up to

Like many successful rappers, J Cole has a list of role models. He has cited The Notorious BIG, Tupac Shakur, Nas, Jay Z, and Eminem as some of the biggest influencers of his rapping style.

3. Collaborate with established brands

Collaborating with renowned brands determines how fast you rise through the corporate ladder, or if you even rise at all. J Cole understands this valuable lesson, which is why he has partnered with some of the greatest names in the rap industry like Missy Elliott and Miguel.
Famous Quotes by J Cole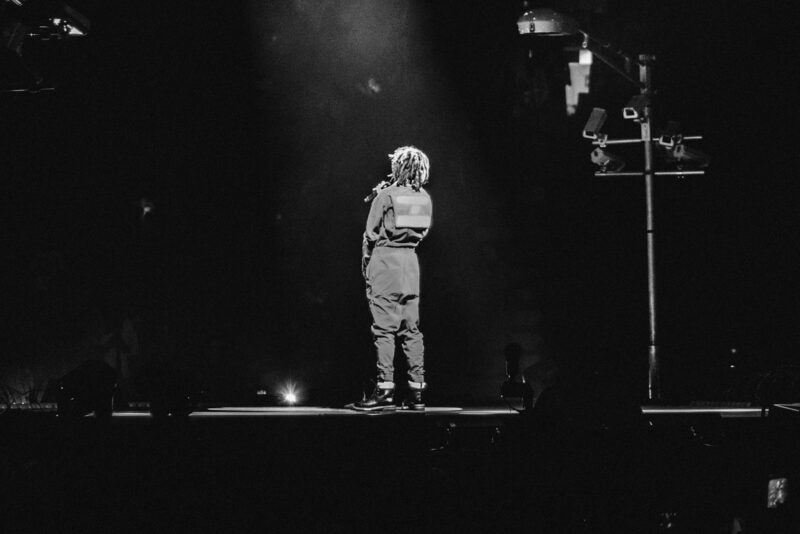 "Never give up until you've given out all your very best."
"We got dreams and we got the right to chase 'em."
"I feel like this: Whatever is in your path and in your heart, you need to do."
"Take a chance, because you never know how perfect something can turn out."
"To appreciate the sun, you gotta know what rain is."
Wrap Up
J Cole is one of the most talented rappers in the world. He has numerous commercially successful singles and albums to his name. Like many of his fellow rappers, Cole has earned his wealth from music and several other undertakings that aren't necessarily related to music.