Last Updated on March 8, 2022
Who Is Jack Nickolson?
John Joseph Nicholson, professionally known as Jack Nickolson, is an American actor, screenwriter, and film producer and director. Nickolson enjoys a career in the film industry spanning more than six decades, during which he has played numerous starring and supporting roles.

While many modern-day actors prefer to venture in one particular genre, Nickolson was more like a Jack of all trades. He has featured in movies that cut across different genres, including comedy, romance, and action films.
Quick Facts
| | |
| --- | --- |
| Full Name: | John Joseph Nicholson |
| Popular Name: | Jack Nickolson |
| Gender: | Male |
| Birth Date: | April 22, 1937 |
| Age: | 84 years |
| Parents: | Donald Furcillo and June Frances Nicholson |
| Siblings: | Unknown |
| Birth Place: | Neptune City, New Jersey |
| Nationality: | American |
| Ethnicity: | Italian, Irish, English, German, and Welsh |
| Education: | Manasquan Hills High School |
| Marital Status: | Divorced. Previously married to Sandra Knight (1962 – 1968) |
| Sexual Orientation: | Straight |
| Wife/Spouse: | N/A |
| Children: | 5, including Jennifer Nickolson from his first marriage, Caleb Goddar from his relationship with actress Susan Anspach, Honey Hollman from his relationship with Danish model Winnie Hollman, as well as Lorraine Nicholson and Raymond Nickolson from his relationship with Rebecca Broussard |
| Dating: | N/A |
| Net Worth: | USD 400 million (as of August 1st, 2021) |
| Source of Wealth: | Acting, Film Production and Directing, and Screenwriting |
| Height: | 5′ 9″ (1.77 m) |
| Weight: | 80 kg; In pounds: 175 lbs. |
Early Life and Career Information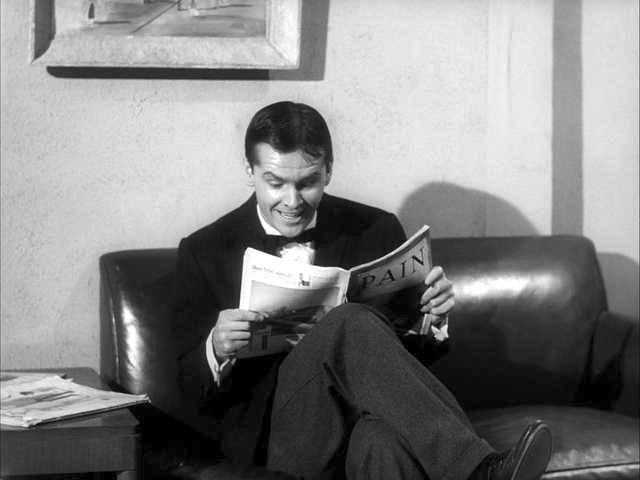 Jack Nickolson was born on April 22, 1937, in Neptune City, New Jersey, to Donald Furcillo and June Frances Nicholson. His father was a showman, whereas his mother was a showgirl.

Nickolson kicked off his professional acting career by appearing in the 1958 teen thriller, The Cry Baby Killer. For the next ten years, Nickolson dedicated his time courting his acting talents by appearing in a couple of low-budget movies. He also dabbled in screenwriting and film directing in the meantime.

In 1967, Jack wrote the screenplay for the film The Trip. The movie was an instant success, grossing more than $10 million at the box office from a budget of $100,000. Two years later, Nickolson landed a role in another commercially successful movie, Easy Rider. Easy Rider grossed $40 million worldwide from a production budget of $400,000.

The following are other notable Jack Nickolson movies:
• Five Easy Pieces (1970),
• The Rebel Rousers (1970),
• A Safe Place (1971),
• Carnal Knowledge (1971),
• The King of Marvin Gardens (1972),
• The Last Detail (1973)
• Chinatown (1974),
• The Fortune (1975),
• The Passenger (1975),
• One Flew Over the Cuckoo's Nest (1975),
• The Missouri Breaks (1976)
• Terms of Endearment (1983),
• Heartburn (1986),
• The Witches of Eastwick (1987),
• Batman (1989),
• The Two Jakes (1990),
• A Few Good Men (1992),
• Wolf (1994),
• As Good as It Gets (1997),
• About Schmidt (2002),
• Anger Management (2003),
• Something's Gotta Give (2003),
• The Departed (2006), and
• The Bucket List (2007).
Jack Nicholson's Net Worth
As of August 1, 2021, Jack Nickolson had a net worth of $400 million. Much of his wealth comes from his long and illustrious career in the film industry.

Nickolson ranks among the wealthiest actors on the planet. He is also one of the most-award-nominated actors in the history of Hollywood.
1. Jack Nicholson's Earnings from Movies
Jack Nickolson's movie earnings include both base salary and backend bonuses. He also earns from film production, film directing, and screenwriting.

The following is a rundown of Nicholson's notable salaries from some of his earliest movies:

• 1974 – Earned $500,000 from Chinatown, which works out as around $2.6 million if adjusted for inflation today
• 1975 – Earned $1 million in base salary from Cuckoo's Nest, as well as an additional 15% of the movie's gross profits. By 1978, Nickolson had reportedly earned more than $15 million from the movie, which is roughly $60 million in today's dollars
• 1976 – Earned $1.25 million from The Missouri Breaks. In addition to his base salary, Nickolson would also earn up to 10% of the movie's gross earnings above $12.5 million. However, the movie only grossed $14 million, so his bonus earnings were a bit insignificant
• 1980 – Earned $1.25 in The Shining
• 1981 – Earned $1 million in Terms of Endearment

From the early-eighties to the early-nineties, Jack Nickolson's base salary increased to $4 – 5 million. And by the end of the 90s, he would demand as much as $15 million in base salary for each movie he starred in.

The following are some of Nickolson's highest-paying movies, along with what he earned from each one of them:

• Heartburn (1986) – $4 million
• Ironweed (1987) – $5 million
• The Witches of Eastwick (1987) – $6 million
• The Two Jakes (1990) – $6 million
• A Few Good Men (1992) – $5 million
• Wolf (1994) – $13 million
• As Good As It Gets (1997) – $15 million
• The Pledge (2001) – $10 million
• About Schmidt (2002) – $10 million
• Anger Management (2003) – $20 million
• The Departed (2006) – $10 million

However, Batman remains Jack Nickolson's highest-earning movie. In 1989, Nickolson was offered $10 million to appear in the movie, where he would portray the Joker. However, Jack didn't go for the full $10 million base salary.
Instead, he accepted just $6 million in exchange for a share of the movie's gross earnings and merchandise sales from all toys featuring his image. The movie was a commercial success, grossing $411 worldwide. By 1994, Nickolson's total earnings from Batman had exceeded $60 million, which translates to $110 million today.
2. Jack Nickolson's Earnings from Other Ventures
Outside the film industry, Jack Nickolson has been involved in real estate. His reportedly owns a real estate portfolio that's estimated between $100 and 150 million, which includes more than a dozen properties across the US.

His primary residence is a 3-acre home that covers more than four properties, located in Mulholland Drive, Beverly Hills. He acquired the first home way back in 1969, then added extra parcels to the property in 1993 and 2005. The additional parcel he purchased in 2005 was previously owned by his friend Marlon Brando, and Nickolson paid a cool $5 million for it.

The following are other notable real estate properties associated with Jack Nickolson:

• A house in Santa Monica,
• A 70-acre property in Malibu,
• A condo in Venice,
• A home in Shasta County, Northern California,
• An oceanfront property in Kailua, Hawaii, and
• A home in Aspen, Colorado

Nickolson is also an avid art collector, a hobby he has practiced since the 60s. He reportedly has a collection valued at $150 million which includes works by Matisse, Picasso, Modigliani, Botero, Magritte, Rodin, and Bouguereau.
Life Lessons from Jack Nickolson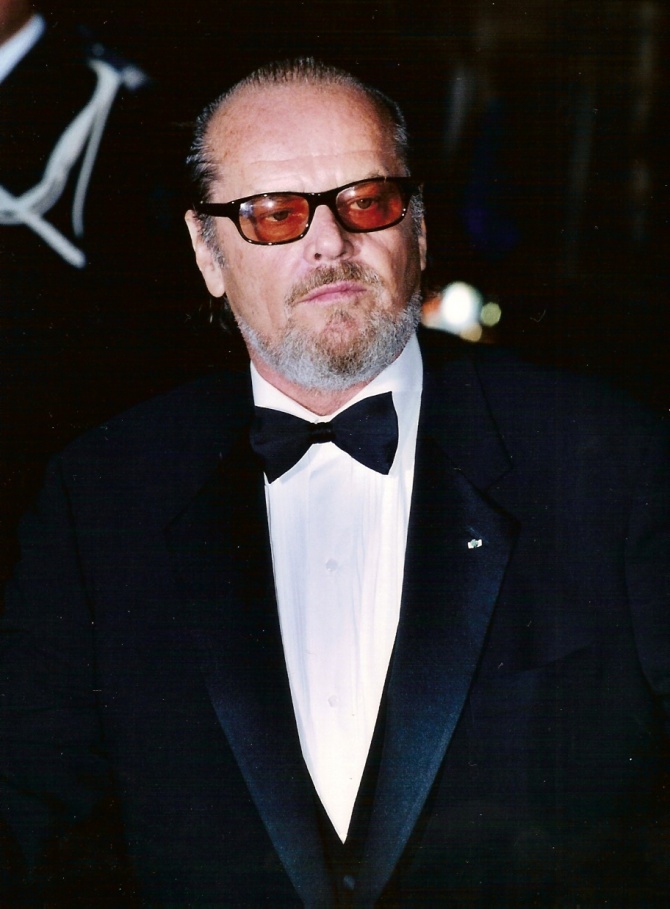 1. Love what you do

Prior to retiring in 2010, Jack Nickolson had appeared in more than sixty movies throughout his 6-decades-long career. That's a feat that requires passion and commitment to achieve.

2. Be flexible

Nickolson is renowned for his ability to fit into any movie role, regardless of the genre and whether he's playing the hero or villain.

3. Family comes first

Jack Nickolson has five children from four different women and he is proud of them all. He once said, "as a father, I'm there all the time. I give unconditional love."
Famous Quotes by Jack Nicholson
"Beer, it's the best damn drink in the world."
"I know I can act. There aren't too many other jobs I know how to do."
"Most of the early part of an actor's career, you do the jobs you get."
"There is no way you can get people to believe you on screen if they know who you really are through television."
"There's only two people in your life you should lie to… the police and your girlfriend."
Wrap Up
Jack Nicholson may have since retired from acting. But he has treated the world to some of the most spellbinding and sobering movies ever made.