Last Updated on January 24, 2023
Who Is Jack Reacher
Jack Reacher is a fictional protagonist that appears in more than 20 action thriller novels, novellas, and short stories. Most of Jack Reacher novels were authored by Jim Grant, using the pen name Lee Child. Grant is an accomplished and award-winning British author.
In nearly all Jack Reacher novels, the character goes around taking odd jobs, most of which include investigating potentially-suspicious situations, especially across New York City and Los Angeles. However, his passion for investigation also takes him to smaller towns in the Midwestern and Southern US, as well as outside of the country to cities like London, Paris, and Hamburg.
Having served as a major in the United States Army Military Police Corps, Jack Reacher carries with him a wealth of investigative experience. Reacher leverages his experience to take out the bad guys and crack some of the most difficult crimes.
The following is a review of 10 best Jack Reacher books.
1. Killing Floor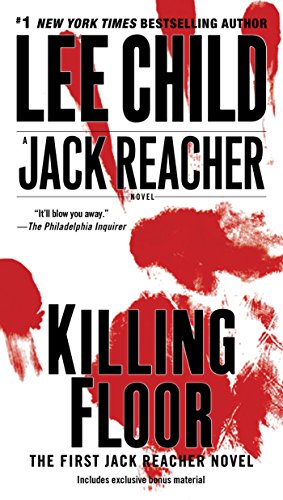 Killing Floor is the very first book in the Jack Reacher series. The story takes place in a fictional town in Georgia, known as Margrave. Jack Reacher gets off a bus and takes a 14-mile walk down a country road. The little town seems quiet but there's an undercurrent of fear and uncertainty.
Apparently, Blind Blake, a blues musician, was murdered in the town recently. And shortly after arriving at Margrave, Jack Reacher is arrested at a local diner and accused of the murder.
Reacher soon realizes that this is a stopover he should never have made. He now has to prove his innocence in a case where everything is working against him. How could Blind Blake have been murdered on a day when Jack Reacher was the only stranger in the town?
2. Without Fail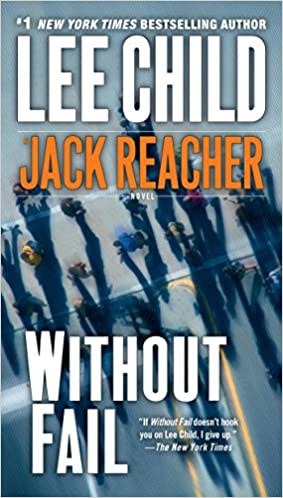 Without Fail portrays Jack Reacher as a loner who leads a rather unconventional life. He has no job and no ID. Neither does he have a last-known address.
A person like that is not only unemployable but is also a threat to his community. Yet amidst all his apparent limitations, Jack Reacher lands a lucrative and prestigious job (if we can call it that).
A beautiful secret service agent named Mary Ellen (M. E.) Froelich tracks him down and needs his assistance protecting the US Vice President whose life is in danger.
3. The Midnight Line
Jack Reacher notices a West Point Graduation ring through a pawn shop window. Having been a West Pointer himself, he understands how much the woman must have sacrificed to get the ring.
So, why did she leave it at the pawnshop? Jack buys the ring and sets out on a mission to restore it to the original owner.
He reckons that to sell such a precious and sentimental ring in a pawn shop, the owner must have been in dire straits. The mission to find the original ring owner proves more challenging than Jack could have imagined.
4. Blue Moon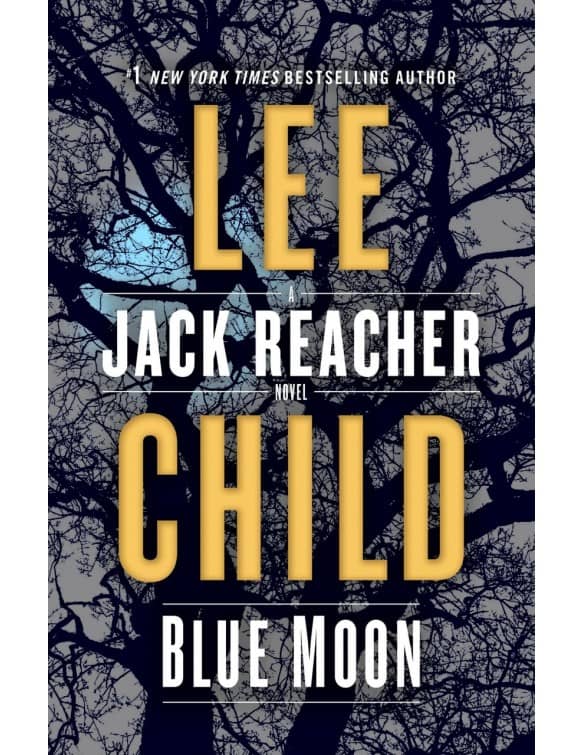 This novel takes place in a nameless city. Jack Reacher steps out of a Greyhound bus to help a victim of crime.
The victim is an elderly man who's lying in a seat with a cash envelope hanging from his pocket. Right before the victim is mugged, Jack steps in to rescue the situation.
While the old man expresses gratitude for Jack's kind gestures, he doesn't want Reacher to take him home. Jack soon discovers that he has been thrown into the center of a turf war between two rival gangs.
5. Echo Burning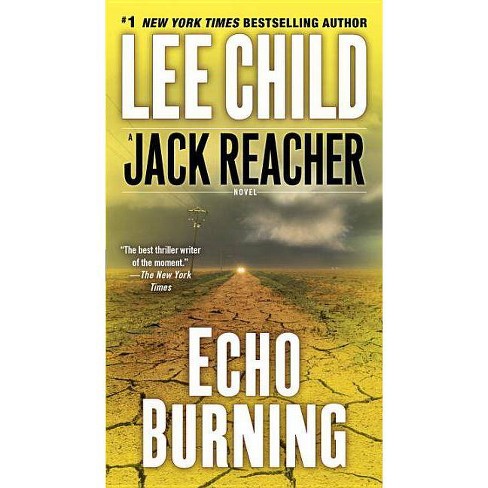 In Echo Burning, Jack Reacher hitches a cab in Texas. He is driven by Carmen, a young, beautiful, and wealthy woman who lives in a remote ranch located in Echo County.
Carmen, who is a mother of a young girl, is entangled in an abusive relationship. She has tried to flee the marriage but her family isn't supportive. They don't want her to engage the cops, lawyers, or anyone for help. So, she's literally on her own. She requests for Jack's help. Jack is initially hesitant, but Carmen finally talks him into it.
However, as Jack gets to know Carmen better, he uncovers a web of lies, hatred, and mistrust. Carmen is eventually arrested and charged for the murder of her husband. Jack's mission suddenly changes from that of helping Carmen, to investigating her role in her tumultuous marriage and husband's murder.
6. Past Tense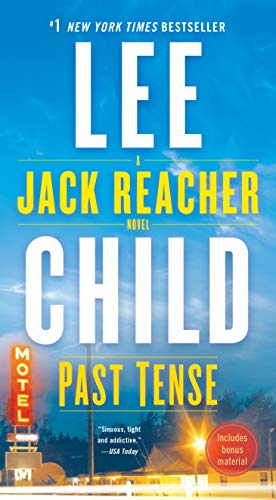 Jack Reacher decides to visit Laconia, NH. Laconia happens to be his father's home town, so he is nostalgically attached to the little town.
He discovers a young couple that was trying to get to New York City but is now stranded at a remote motel, which turns out to be a dangerous place.
This book oscillates between Jack Reacher's past and present. During his detour of this little town, Jack tries to retrace the steps of his father. But wherever he goes, he's informed that no one named Reacher ever lived there.
7. Die Trying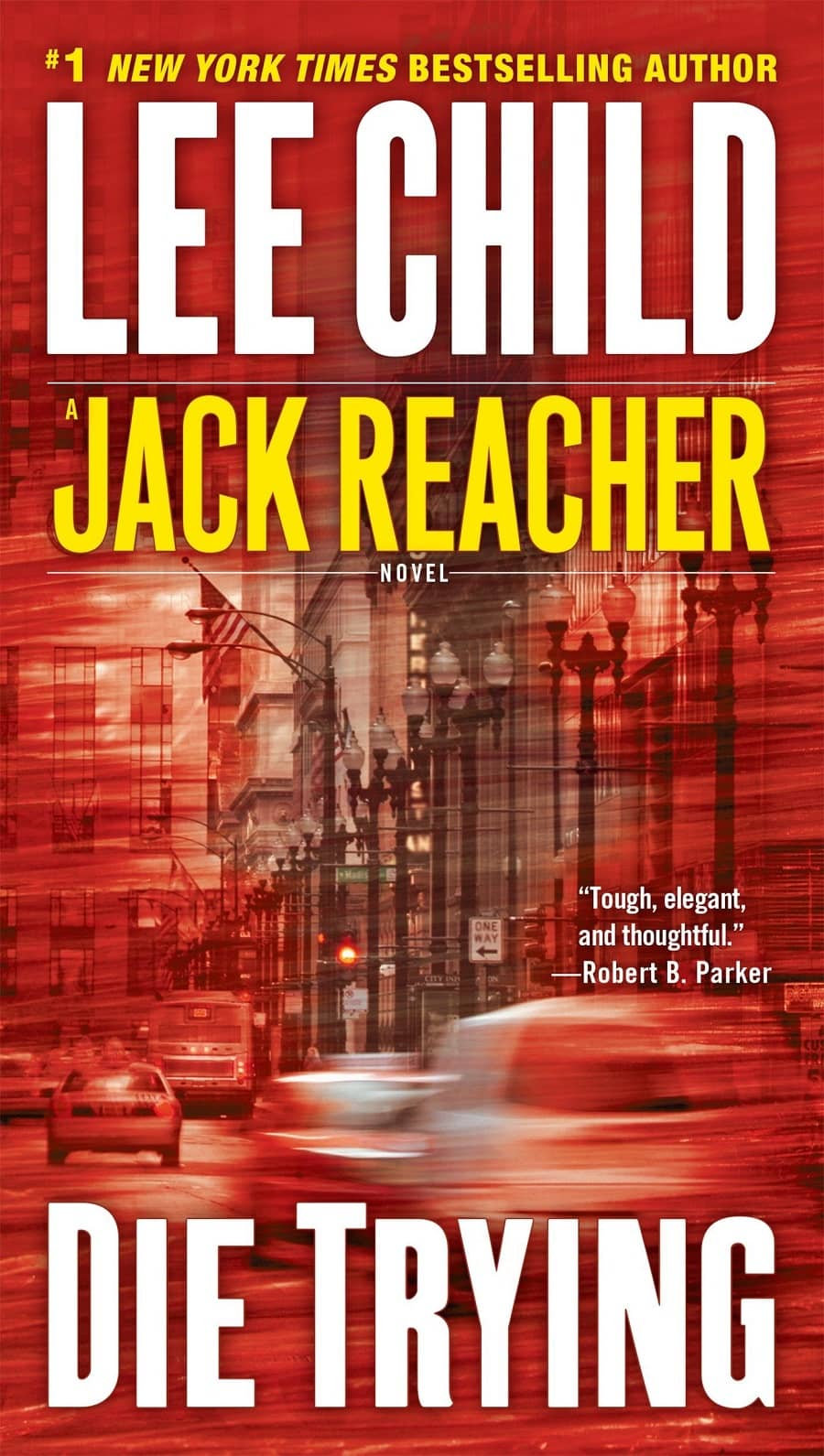 Most Jack Reacher novels speak of a man with a deep penchant for strolling city streets and country roads. And in Die Trying, Jack Reacher is alone in a Chicago street.
He is strolling and minding his own business when he stumbles upon a young woman named Holly Johnson struggling on crutches. The ever-kind Reacher reaches out and offers the woman a steadying arm.
As he turns, he notices a handgun stuck into the woman's stomach. The two are bundled into a dark van and driven 2,000 miles away into a remote place. Now, they must work out an escape plan.
8. Tripwire
Ever since he left the United States Army Military Police Corps, Jack Reacher hasn't found a real job yet. In Tripwire, he spends his days digging pools by hand. And at night, he works as a bouncer in a topless bar located in the Florida Keys.
Jack tries to maintain a low profile and doesn't want to be discovered. But a Mrs. Jacob has since hired a New York-based investigator to track him down. Jack finds out that Mrs. Jacob is actually known as Jodie Garber, and is the daughter of General Leon Garber, Jack's surrogate father at the army, who is also recently deceased.
Jodie Garber requests Jack's help in investigating her father's last project. So, who wanted the investigator dead, and was there a human hand in the death of General Leon Garber too? Jack goes on a fact-finding mission.
9. One Shot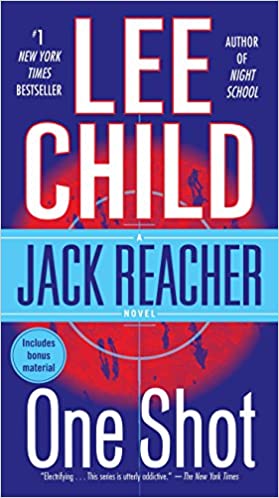 Five murders are reported in a quiet heartland city. A total of six shots are fired for all the five murders. In a matter of hours, the police manage to apprehend the suspect, against whom they build an air-tight case.
But the psychopathic killer refuses to cooperate and claims he is innocent. Then he says "Get Jack Reacher for me."
After watching the news, Reacher turns up in the city, not to help the accused but to implicate him further. He sets out on a mission to investigate the gunman's guilt and in the process, uncovers more surprising facts about the alleged gunman and the murders.
10. The Enemy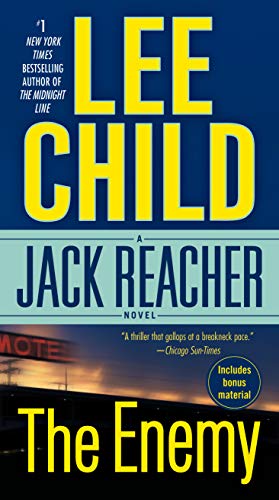 On New Year's Day, 1990, the body of a two-star general is discovered in a motel bed in North Carolina. Word has it that the soldier had a heart attack while having a steamy sex with a prostitute. That's an embarrassment that the US. Army is not ready to deal with.
So, Jack Reacher, who is the officer in charge, is tasked with the responsibility of preventing the matter from escalating. The murder doesn't appear to have a human hand on it, until Reacher discovers that the soldier's briefcase is missing and also stumbles upon the body of his wife.
Jack Reacher must act with speed to bring the perpetrators to justice. And the fact that the deceased briefcase was stolen also means that sensitive military details are missing, which only adds to the urgency of the matter.
Conclusion
These ten Jack Reacher novels are characterized by their suspenseful and action-packed plots. They are all proof that in the criminal underworld, things are not always what they seem.