Last Updated on January 24, 2023
Who Is Jackie Chan?
Jackie Chan is a Hong Kong actor, film producer and director, television producer, screenwriter, martial artist and stunts performer, singer, comedian, and entrepreneur.

In the cinematic world, Jackie Chan is best known for his matchless acrobatic fighting style, which often incorporates innovative stunts and improvised weapons. He is also famous for blending in some comic relief into his movies, no matter the movie's underlying theme.

Chan has commanded the spotlight since the 60s and to date, he has appeared in more than 150 films.

Over the course of his acting career, Jackie Chan has won over 28 awards and received 34 award nominations.

Some of his most outstanding awards include:

• An Academy Award,
• A Blockbuster Entertainment Award,
• A Day Time Emmy Award,
• A Golden Horse Film Festival Award,
• 4 Hong Kong Film Awards, and
• The 2002 Taurus Honorary Award

As a martial artist, Jackie Chan has trained in Kung Fu and Hapkido.
Quick Facts
| | |
| --- | --- |
| Full Name: | Chan Kong-sang |
| Popular Name: | Jackie Chan |
| Gender: | Male |
| Birth Date: | April 7, 1954 |
| Age: | 68 years |
| Parents: | Charles Chan and Lee-Lee Chan |
| Siblings: | Fang Shide, Fang Shisheng, Yulan Chan, and Guilan Chan |
| Birth Place: | Victoria Peak, British Hong Kong |
| Nationality: | Chinese (Hong Kong) and American |
| Ethnicity: | Chinese |
| Education: | Nah-Hwa Primary School, China Drama Academy, and Dickson College |
| Marital Status: | Married  |
| Sexual Orientation: | Straight |
| Wife/Spouse: | Joan Lin |
| Children: | Jaycee Chan and Etta Ng Chok Lam |
| Dating: | N/A |
| Net Worth: | USD 520 million  |
| Source of Wealth: | Acting, Comedy, Film Production and Directing, Television Production, Screenwriting, Martial Arts and Stunt Performing, Entrepreneurship, Endorsement Deals, and Other Ventures |
| Height: | 5′ 8″ (1.7 m) |
| Weight: | 65 kg; In pounds: 143 lbs. |
Early Life and Career Information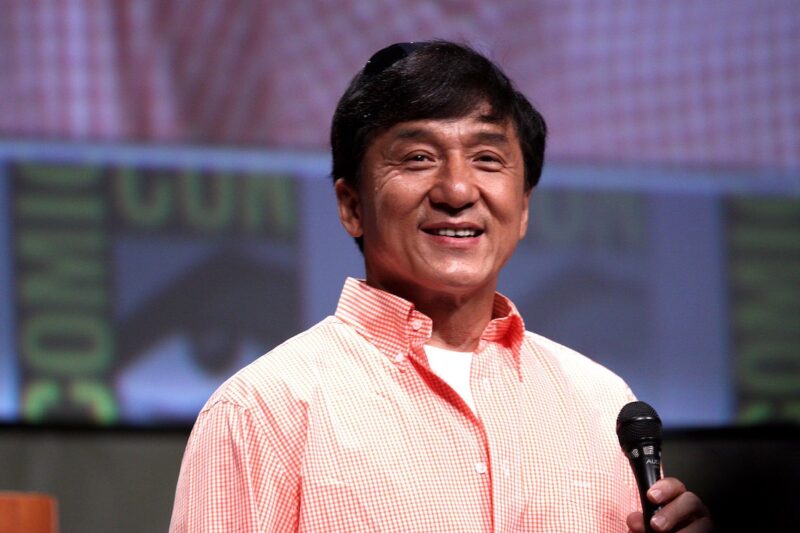 Jackie Chan was born on April 7, 1954, in Victoria Peak, British Hong Kong, to Charles Chan and Lee-Lee Chan. His parents worked for the French ambassador in Hong Kong. Chan later moved to Canberra, Australia, where his father had landed a new job as the chief chef for the American embassy.

After moving to Australia, Jackie Chan enrolled in the China Drama Academy and in 1976, he joined his parents in Canberra. Chan briefly attended Dickson College while also working as a construction worker. As a construction worker, Chan was mentored by a fellow worker named Jack, from where he earned his name Jackie.

Jackie Chan began appearing in movies as early as the age of five. When he was eight years, he appeared alongside some of his classmates in Big and Little Wong Tin Bar.

After landing several minor roles, Chan was signed to the Great Earth Film Company, where he perfected his acrobatic skills. Through the company, Jackie Chan worked as the leading stuntman in the films Fist of Fury and Enter the Dragon, featuring the legendary Bruce Lee.

However, it was not until 1973 that Jackie Chan landed his first starring role in the movie Little Tiger of Canton. Since then, he has never looked back.

Some of Chan's most successful movies so far include:

• The Snake in the Eagle's Shadow (1978),
• Drunken Master (1978),
• The Big Brawl (1980),
• Rumble in the Bronx (1995),
• Rush Hour (1998), which led to two sequels – Rush Hour 2 and Rush Hour 3, and
• Shanghai Noon (2000)
Jackie Chan's Net Worth
As of 2023, Jackie Chan had a net worth of $520 million. Chan has earned much of his wealth from his long career in the film industry, which includes acting, film production and directing, screenwriting, and television production. To date, all films which Jackie Chan has acted in, produced, or directed have grossed more than $5 billion worldwide.

In a typical year, Chan makes an average of $50 million, much of which comes from entertainment-related ventures and his other investments.

The following is a highlight of Jackie Chan's earnings over the past few years:

• 2015 – Earned $50 million,
• 2016 – Earned $61 million,
• 2017 – Earned $49 million
• 2018 – Earned $48 million,
• 2019 – Earned $68 million, and
• 2020 – Earned $40 million

Although little is known regarding how much Jackie Chan earns from his movies, Rumble in the Bronx and the Rush Hour franchise remain some of his highest-paying films ever. He reportedly earned $4 million from Rumble in the Bronx in 1995 and up to $40 million in the Rush Hour franchise.

As a film producer, Jackie Chan has produced many of his movies through his very own production company, JCE Movies Limited. He is also associated with two other major film production companies – Jackie & Willie Productions and Jackie & JJ Productions.

Besides acting and film production, music is Jackie Chan's other major entertainment-related income earner. Chan has released music albums since 1984. He has also performed vocals in various languages, including English, Cantonese, Mandarin, Taiwanese, and Japanese.
To date, Jackie Chan has 20 albums and more than 100 songs to his name. Some of Chan's songs have been used as soundtracks in popular movies like The Young Master (1980) and Police Story (1985). In 2007, he released the official 1-year countdown track to the 2008 Summer Olympics, known as We Are Ready. He also went on to release one of the only two official Olympics albums, titled Official Album for the Beijing 2008 Olympic Games – Jackie Chan's Version.

Jackie Chan has also earned some millions from product endorsements. Most notably, he endorsed Little Tyrant, a product that sought to circumvent China's ban on videogame consoles.

As an investor, Jackie Chan has interests in the clothing and food industries. He also owns club gyms and a sushi restaurant chain, as well as a line of cookies and chocolates. Not to mention one of China's largest cinema chains known as Jackie Chan Theater International.
Lessons from Jackie Chan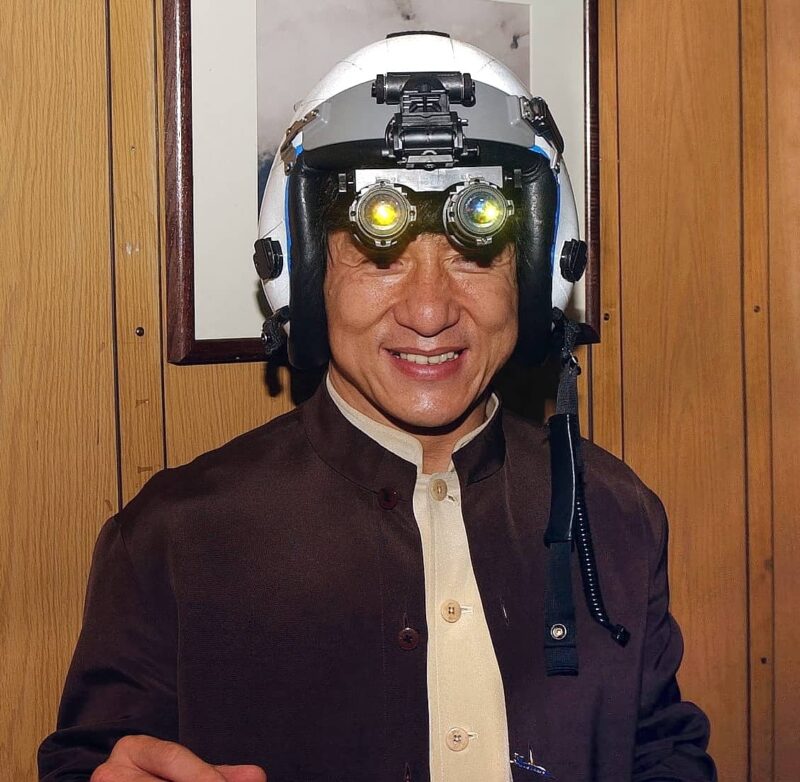 1. Be passionate about your job

Jackie Chan is best known for throwing his full weight behind every project that he undertakes. Which explains why he has suffered numerous injuries performing stunts during the making of some of his films.

2. Be consistent

Very few actors can command the spotlight for close to six decades. Chan's ability to maintain consistency throughout his action movies is the reason he has been relevant to date.

3. Give generously

Chan is not only one of the richest actors on the planet but also one of the most philanthropic. He once made Forbes' list of The Top 10 Most Charitable Celebrities.
Famous Quotes by Jackie Chan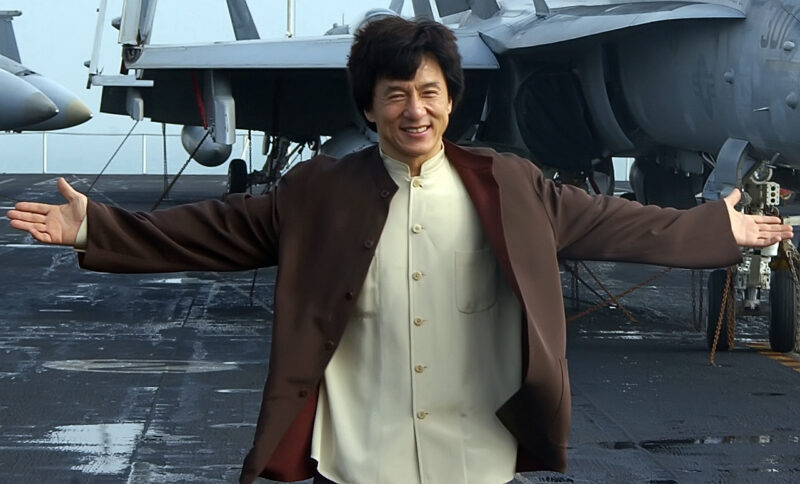 "Being still and doing nothing are two completely different things."
"Cinema reflects culture and there is no harm in adapting technology, but not at the cost of losing your originality."
"Do not let circumstances control you. You change your circumstances."
"I do small things. I try to do good things every day."
"If one does not attach himself to people and desires, never shall his heart be broken."
Conclusion
Jackie Chan will go down in history as one of the most skilled acrobats ever to have graced the cinematic world. Thanks to his daredevil personality and deep passion for his job, Chan has remained a household name in the world of action movies years.