Two hundred years ago, very few people knew of Jane Austen, let alone have read her works. But today, at least three, if not all of her six novels, are in the literary canon. She is celebrated as one of the best literary giants of the Western world. And to this day, her wit and satire continue to amuse readers.
Jane Austen's Early Years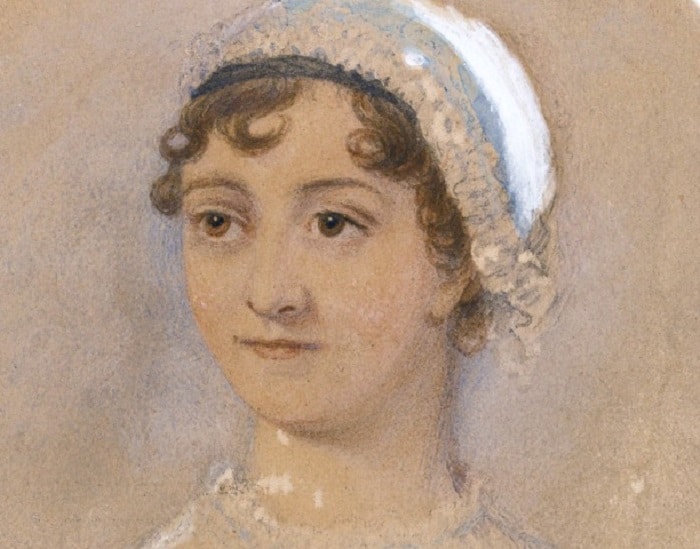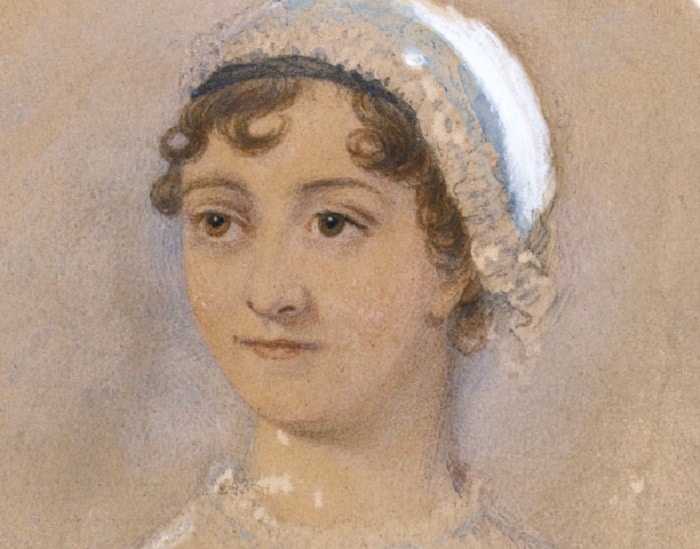 Jane Austen was born in 1775 in the quaint village of Steventon in old Hampshire. Though her family had high social status, they weren't well-off. In fact, her father, who was the rector of the village, ran a boarding school just to supplement their income. He also had to farm while the family raised livestock. Doesn't it sound like one of her novels?
As you can recall from Pride and Prejudice, the Bennet home was always crowded and bustling with life. The Austen household was pretty much the same. Jane had a big family, with a sister and six brothers, and all of them were home-schooled by their father.
Jane Austen and Her Love for Writing
Amidst the hustle and bustle of the Austen household, Jane found peace in her father's study. Here, she read profusely about Samuel Johnson and Henry Fielding. Here, she discovered her love for books and writing.
But how did her talent for writing thrive in such an environment, you ask?
When her father realized that she had found such a passion for the craft, he supported her. For her 19th birthday, he gave her an expensive mahogany writing desk, which she would use to draft her beloved novels. And until the day she died, she took this prized possession along with her wherever she went.
Jane Austen, the Piano Player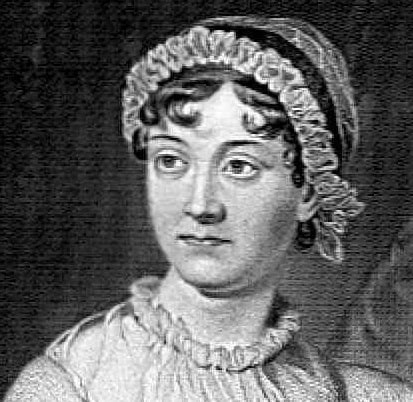 In Jane's lifetime, music played a significant part in women's social life. We may never know how proficient Jane was with the piano, but we do know that it was something she truly enjoyed doing.
She would walk all the way from her house to meet with her friends at Ashe Rectory, one of the houses she used to frequent, and they would talk about music perhaps in the same way that you talk about music with your peers, exchanging new songs and sharing favorites.
Music being a social event is well-depicted in her novels. In every single one of them, music is always held in high regard, like books. And there is always a character who can play an instrument.
Some of the houses she used to go to have survived all these years. Ashe Rectory is just one of them.
Jane and Tom Lefroy
If you remember the 2007 film Becoming Jane, you know exactly who Tom Lefroy is. He's the Irish law student who Jane meets at a ball, and who she falls in love with eventually. In the film, he is portrayed by the ever-dapper James McAvoy. Though the film's cast was undeniably stunning, what stands out the most about their story is the uncanny resemblance to Pride and Prejudice.
Was Mr. Darcy inspired by Tom Lefroy? Perhaps.
While Pride and Prejudice ended on a happy note, Jane's love story with Tom was an unfortunate one. The LeFroys did not approve of Jane. When it was time to say goodbye, Tom did not ask for her hand in marriage.
Jane Austen, the Author
Jane is primarily known for the six novels that she published: Sense and Sensibility, Pride and Prejudice, Mansfield Park, Emma, Northanger Abbey, and Persuasion. Much like other great artists, this English novelist only became famous after her death.
She was only 20 when she finished the early drafts of Sense and Sensibility and Pride and Prejudice. In 1797, Jane's father wrote to a publisher and offered to send a copy of the latter. He was turned down. This, however, didn't stop her from writing.
In 1803, a publisher purchased her novel, titled Susan, for £10, which should be equivalent to around £350 today. Finally, in 1811, nearly 20 years after she first penned Sense and Sensibility, she became a published author. Emma was published in 1815, but publication ceased after four years, when only 563 out of 2,000 copies were sold. And can you believe that Persuasion, Northanger Abbey, and Pride and Prejudice were remaindered in the 1820s?
Jane only earned a total of £600 from her novels. Today, the equivalent would be around £20,000.
Jane's Death and Rebirth
Jane died of unknown causes in 1817. She was only 41. She didn't live to see her success.
Fortune may have eluded her in her lifetime, but towards the end of the century, Victorian society embraced her—first for her quiet life, and then for her literary works. From then on, her books became a staple, and through her writings, she solidified herself as one of the most influential literary figures of all time.
Though it has been two centuries since she penned her novels, Jane Austen manages to transcend time and touch the hearts of her readers.
Jane Austen Quotes
"The person, be it gentlemen or lady, who has not pleasure in a good novel, must be intolerably stupid." – Jane Austen
"There is nothing I would not do for those who are really my friends. I have no notion of loving people by halves, it is not my nature." – Jane Austen
"I declare after all there is no enjoyment like reading! How much sooner one tires of anything than of a book!" – Jane Austen
"When I have a house of my own, I shall be miserable if I have not an excellent library." – Jane Austen
"A lady's imagination is very rapid; it jumps from admiration to love, from love to matrimony in a moment." – Jane Austen
"In vain have I struggled. It will not do. My feelings will not be repressed. You must allow me to tell you how ardently I admire and love you." – Jane Austen
"I do not want people to be very agreeable, as it saves me the trouble of liking them a great deal." – Jane Austen
"The more I know of the world, the more I am convinced that I shall never see a man whom I can really love. I require so much!" – Jane Austen
"It is a truth universally acknowledged, that a single man in possession of a good fortune, must be in want of a wife." – Jane Austen
"Angry people are not always wise." – Jane Austen
"I cannot fix on the hour, or the spot, or the look or the words, which laid the foundation. It is too long ago. I was in the middle before I knew that I had begun." – Jane Austen
"I hate to hear you talk about all women as if they were fine ladies instead of rational creatures. None of us want to be in calm waters all our lives." – Jane Austen
"You pierce my soul. I am half agony, half hope…I have loved none but you." – Jane Austen
"What are men to rocks and mountains?" – Jane Austen
"There is a stubbornness about me that never can bear to be frightened at the will of others. My courage always rises at every attempt to intimidate me." – Jane Austen
"I could easily forgive his pride, if he had not mortified mine." – Jane Austen
"The very first moment I beheld him, my heart was irrevocably gone." – Jane Austen
"I must learn to be content with being happier than I deserve." – Jane Austen
"It isn't what we say or think that defines us, but what we do." – Jane Austen
"Silly things do cease to be silly if they are done by sensible people in an impudent way." – Jane Austen
"Friendship is certainly the finest balm for the pangs of disappointed love." – Jane Austen
"Laugh as much as you choose, but you will not laugh me out of my opinion." – Jane Austen
"I have not the pleasure of understanding you." – Jane Austen
"I may have lost my heart, but not my self-control." – Jane Austen
"When I fall in love, it will be forever." – Jane Austen
"Yes, vanity is a weakness indeed. But pride – where there is a real superiority of mind, pride will be always under good regulation." – Jane Austen
"Vanity working on a weak head produces every sort of mischief." – Jane Austen
"She was one of those, who, having, once begun, would be always in love." – Jane Austen
"Time will generally lessen the interest of every attachment not within the daily circle." – Jane Austen
"Beware how you give your heart." – Jane Austen
"Mr. Knightley, if I have not spoken, it is because I am afraid, I will awaken myself from this dream." – Jane Austen
"To sit in the shade on a fine day, and look upon verdure is the most perfect refreshment."  – Jane Austen
"I lay it down as a general rule, Harriet, that if a woman doubts as to whether she should accept a man or not, she certainly ought to refuse him." –  Jane Austen
"Every moment has its pleasures and its hope." –  Jane Austen
"To you I shall say, as I have often said before, do not be in a hurry, the right man will come at last…"- Jane Austen
"Always resignation and acceptance. Always prudence and honor and duty. Elinor, where is your heart?" – Jane Austen
"No young lady can be justified in falling in love before the gentleman's love is declared." –  Jane Austen
"I assure you. I have no notion of treating men with such respect. That is the way to spoil them." – Jane Austen
"Every savage can dance." – Jane Austen
"If I could not be persuaded into doing what I thought wrong, I will never be tricked into it." – Jane Austen
"How little of permanent happiness could belong to a couple who were only brought together because their passions were stronger than their virtue." – Jane Austen
"Money can only give happiness where there is nothing else to give it." – Jane Austen
"You expect me to account for opinions which you choose to call mine, but which I have never acknowledged." – Jane Austen
"Nobody, who has not been in the interior of a family, can say what the difficulties of any individual of that family may be." – Jane Austen
"Full many a flower is born to blush unseen, and waste it's fragrance on the desert air." – Jane Austen
"Everybody likes to go their own way – to choose their own time and manner of devotion." – Jane Austen
"It is not what we think or feel that makes us who we are. It is what we do. Or fail to do…" – Jane Austen
"To love is to burn, to be on fire." – Jane Austen
"Pray, pray be composed, and do not betray what you feel to everybody present" – Jane Austen
"One man's style must not be the rule of another's." – Jane Austen