Last Updated on January 24, 2022
Who Is Jay Cutler?
Jay Christopher Cutler is a retired American football quarterback who spent his professional career with three National Football League (NFL) clubs – Denver Broncos (2006–2008), Chicago Bears (2009–2016), and Miami Dolphins (2017).

Before joining NFL, Cutler previously played for Heritage Hills High School in Lincoln City, Indiana, and Vanderbilt University in Nashville, Tennessee.
Quick Facts
| | |
| --- | --- |
| Full Name: | Jay Christopher Cutler |
| Popular Name: | Jay Cutler |
| Gender: | Male |
| Birth Date: | April 29, 1983 |
| Age: | 38 years |
| Parents: | Jack Cutler and Sandy Cutler |
| Siblings: | Jenna Cutler |
| Birth Place: | Santa Claus, Indiana |
| Nationality: | American |
| Ethnicity: | White |
| Education: | Heritage Hills High School and Vanderbilt University |
| Marital Status: | Divorced. |
| Sexual Orientation: | Straight |
| Wife/Spouse: | N/A |
| Children: | Camden Jack Cutler, Jaxon Wyatt Cutler, and Saylor James Cutler |
| Dating: | N/A |
| Net Worth: | USD 30 million (as of August 1, 2021) |
| Source of Wealth: | American Football Salary and Other Ventures |
| Height: | 6′ 3″ (1.91 m) |
| Weight: | 105 kg; In pounds: 231 lbs. |
Early Life and Career Information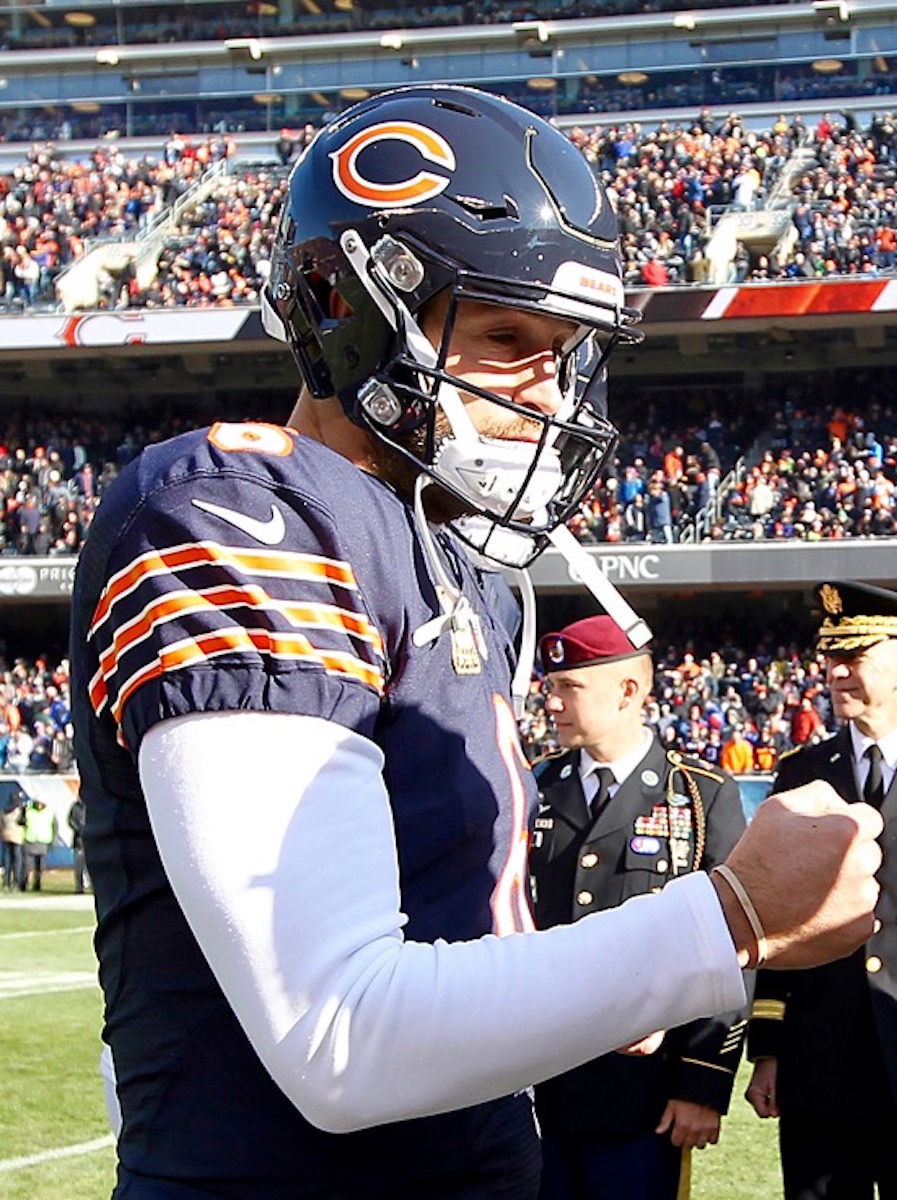 Jay Cutler was born on April 29, 1983, in Santa Claus, Indiana, to Jack Cutler and Sandy Cutler.

Cutler attended Heritage Hills High School where he formally kicked off his American football career. He became the starting quarterback for the school's football team for three consecutive years.

During his high school career, Jay Cutler inspired his team to numerous historic wins, including a 90–0 shutout at Pike Central High School. He was remarkably successful in his senior year, where his team went unbeaten for the entire season and also won the prestigious 3A State Championship.

Besides playing football in high school, Cutler was also exceptionally gifted in other sports like basketball and baseball.

After graduating from high school, Jay Cutler enrolled at Vanderbilt University, where he continued to nurture his football talents. Cutler relentlessly strived to excel himself, and went ahead to break several records, including being the first freshman to score the highest number of touchdowns and rushing yards in Vanderbilt's history. He also pursued his studies diligently, eventually graduating from the institution in 2005 with a Bachelor's degree in Human and Organizational Development.

A year after graduating from university, Jay Cutler began his professional football career after he was selected by the Denver Broncos as the 11th best overall pick in the first round. He went on to sign a $48 million deal with the club, which included $11 million in bonuses.

Cutler played with the Denver Broncos until 2008. In 2009, he requested to be traded to the Chicago Bears, which had been his favorite team since childhood. He signed a 2-year, $30 million deal with the Bears, before signing a 7-year extension with the club in 2014. Unfortunately, his career with the Bears was plagued by incessant injuries that led to his dismal performance.

In 2017, the Bears released Cutler via a $2 million buyout. He contemplated retiring from professional football but changed his mind and signed a 1-year, $10 million deal with Miami Dolphins. He eventually retired after the end of the 2017 season.

The following are some of the awards and accolades that Jay Cutler earned during his football career:

• Pro Bowl award in 2008
• American Football Congress (AFC) passing yards leader award in 2008
• AFC Offensive Player of the Month award in September 2008
• AFC Offensive Player of the Week award in Week 10 of 2008
• FedEx Air Player of the Week award in Week 16 of 2009
Jay Cutler's Net Worth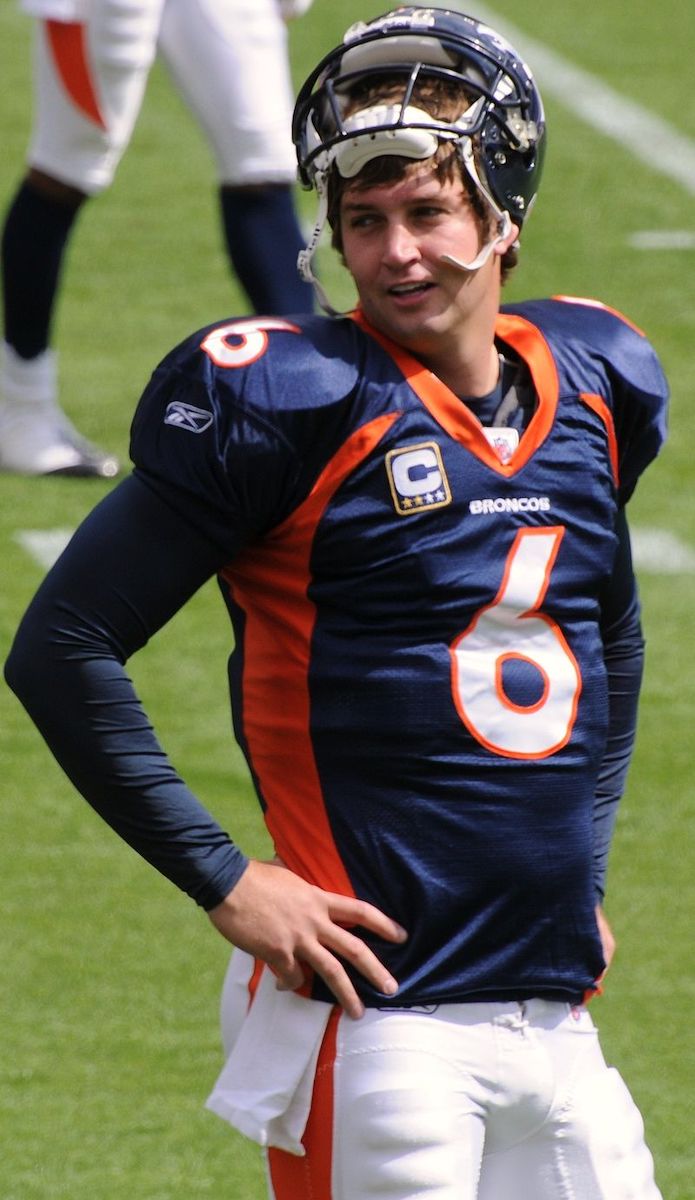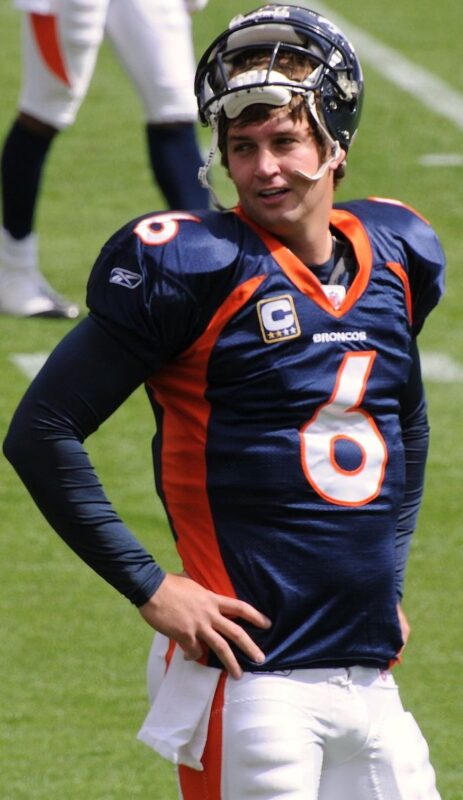 As of August 1, 2021, Jay Cutler had a net worth of $30 million. As you may have guessed, nearly his entire wealth comes from his long and illustrious career as an American football player.

Cutler was one of the highest-paid football players during the peak of his career. For instance, he earned $22.5 million in the 2014/2015 season, emerging as NFL's highest-paid quarterback. He earned a total of $54 million in salaries alone during his time with the Chicago Bears. Collectively, Cutler earned at least $120 million in salary during his entire NFL career.

In addition to NFL salary, Jay Cutler has also flipped several real estate properties over the years. However, many of his real estate endeavors have sadly ended up in huge losses.

In 2014, Cutler and his now-estranged wife, Kristin Cavallari, purchased an 11,000-square-foot home in Lake Forest, Illinois for $4.25 million. They later sold the mansion in 2017 for $3.6 million, accepting a $600,000 loss. In 2012, Cutler and Cavallari purchased a 20,000-square-foot property in Nashville, Tennessee, for $5.3 million. The couple sold the property in July 2020 for $3.7, accepting yet another loss.

In 2018, Cutler and Cavallari paid $4.2 million for a 35-acre hobby farm located in the Nashville area. It's unclear what became of this property since the couple split up.
Lessons from Jay Cutler
1. Strive to excel yourself

As a professional athlete, Jay Cutler was known for his unrelenting quest for higher achievements. He always endeavored to give his best to the game even when he was plagued by injuries.

2. Go where your passions lie

Although Cutler started his football career at the Denver Broncos, he eventually asked to be traded to the Chicago Bears, which was his favorite childhood team. And it goes without saying that he spent the better part of his professional career playing for the Bears.

3. Always stay focused

Cutler may have been deeply passionate about playing football. However, he also stayed focused on his studies. His academic grades were just as great as his performance on the pitch.
Famous Quotes by Jay Cutler
"But now winning makes all the practices and all the hard work worthwhile."
"I take chances (on the football field) but I think they're calculate chances. I know what I'm doing."
"If anyone says we're a bad team, I'll argue with them all day. We have great talents and lots of games left to play."
"That's the reason I wanted to step up and throw, to get some of that media attention and ride that wave a little bit."
"We're the talk of the tow, which is fine…It's everything everyone wanted it to be, and hopefully we can keep it going."
Conclusion
Jay Cutler is a former American football player who broke numerous old records and set new ones during his professional career. He has since retired from the pitch and mostly involves himself in volunteer work.