Last Updated on March 8, 2022
Unless you've been living under a rock, you must already have heard about Amazon. And no, not the dense rainforest in South America, but the popular online retail platform. Indeed, if you regularly shop for stuff online, you must have ordered an item or two from Amazon, or at least browsed for products on this vast marketplace.
Amazon is popular among online retailers and consumers for the fact that it offers a wide variety of items at industry-competitive rates. Online shoppers particularly love the site for its safe and secure payment methods, as well as its friendly returns policy and responsive customer support. Now, the mind behind this brilliant idea is one Jeff Bezos.
Jeff Bezos, born Jeffrey Preston Jorgensen, is an American industrialist, investor, and media proprietor. Bezos was born on January 12, 1964, in Albuquerque, New Mexico, but raised in Houston, Texas, and Miami, Florida. Besides being famous for founding and heading the online retail giant, Amazon, Jeff Bezos also enjoys the prestigious title as the first centi-billionaire. And as you may have guessed by now, Jeff is the world's richest man, a title he has held since 2017.
Quick Facts About Jeff Bezos
| | |
| --- | --- |
| Full Name: | Jeffrey Preston Jorgensen |
| Popular Name: | Jeff Bezos |
| Gender: | Male |
| Birth Date: | January 12, 1964 |
| Age: | 58 years |
| Birth Place: | Albuquerque, New Mexico, United States |
| Nationality: | United States of America |
| Ethnicity: | White |
| Education: | River Oaks Elementary School, Miami Palmetto High School, University of Florida, and Princeton University |
| Marital Status: | Divorced |
| Sexual Orientation: | Straight |
| Wife/Spouse: | MacKenzie Bezos |
| Children: | Three sons (biological) and one daughter (adopted) |
| Dating: | Lauren Sanchez |
| Net Worth: | $205 billion (as of June 20th, 2021) |
| Source of Wealth: | Amazon CEO and Stakeholder, Media Proprietor, Entrepreneur, and Investor |
| Height: | 1.71 m (5″ 7″) |
| Weight: | 154 lbs (70 kg) |
Jeff Bezos was born on January 12, 1964, to Ted and Jacklyn Jorgensen. His father was a bike shop owner while his mother was a 17-year old high-school student. Jeff's parents later divorced and in 1968, his mother married a Cuban immigrant known as Miguel "Mike" Bezos. Miguel adopted Jeffrey and subsequently changed his name to Bezos.
The family moved from Albuquerque to Houston, Texas, where Jeff's father worked. Jeff Bezos attended the Houston-based River Oaks Elementary School from his fourth to sixth grade. Bezos demonstrated a strong interest in science and technology. He is reported to have manipulated an electric alarm so as to block his younger siblings from accessing his room.
Later on, the Bezos family moved to Miami, Florida, where Jeff was enrolled at the Miami Palmetto High School. While still in high school, Jeff Bezos joined the Student Science Training Program based at the University of Florida. During his high school graduation, he delivered a moving speech of how he wished man could colonize space. The speech was so powerful that a local newspaper quoted a line from it. In 1986, Jeff Bezos graduated with a Bachelor of Science in Electrical Engineering & Computer Science from Princeton University.
Career and Net Worth
Soon after his graduation to early 1994, Jeff worked on Wall Street in various related fields, including at Fitel, Bell Labs, Intel, and Andersen Consultant. He also had a stint in the banking and service industry, where he was once a product manager for Bankers Trust before joining D.E Shaw & Co.
In late 1994, Jeff Bezos founded Amazon, which was then an online bookstore. The company was formerly known as Cadabra but the name was later changed to Amazon, after the iconic Amazon River in South America.
As time went by, Amazon expanded to incorporate a wide collection of e-commerce products and services. Most of the services the company offered were related to science and technology, such as Artificial Intelligence and cloud computing. Presently, Amazon is the largest online retail marketplace, as well as the largest provider of virtual assistants.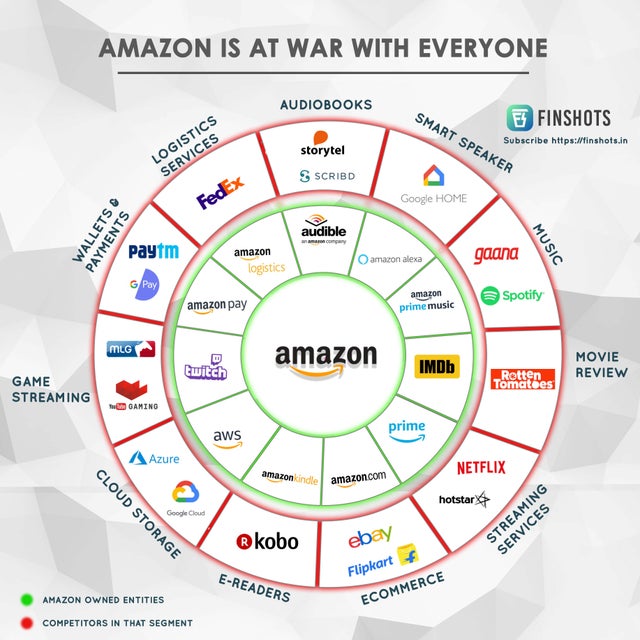 But like any company, Amazon has witnessed its highs and lows. In 2012, Amazon nearly went bankrupt, prompting Bezos to retrench 14% of the workforce. However, the company's fortunes began to rise again in 2013 and on that year, it registered a profit of $400 million. In the same year, Amazon was declared the largest online retail marketplace, a title it has held to date.
In 2017, Jeff Bezos became the world's richest person, edging out Microsoft Corporation's Bill Gates. In September 2018, Amazon crossed the $1 trillion market cap mark, further cementing Jeff Bezos' spot as the world's richest man.
Besides Amazon, Jeff Bezos has also founded Blue Origin, a company that manufactures aerospace and offers sub-orbital spaceflight. He has since invested more than $1 billion in the company. Jeff Bezos also owns the Washington Post, Nash Holdings, and Bezos Expeditions. Some of the successful companies he has invested in include UBER where he invested $37 million, Twitter ($15 million), Airbnb ($112 million), and Grail ($100).
Life Lessons and Quotes from Jeff Bezos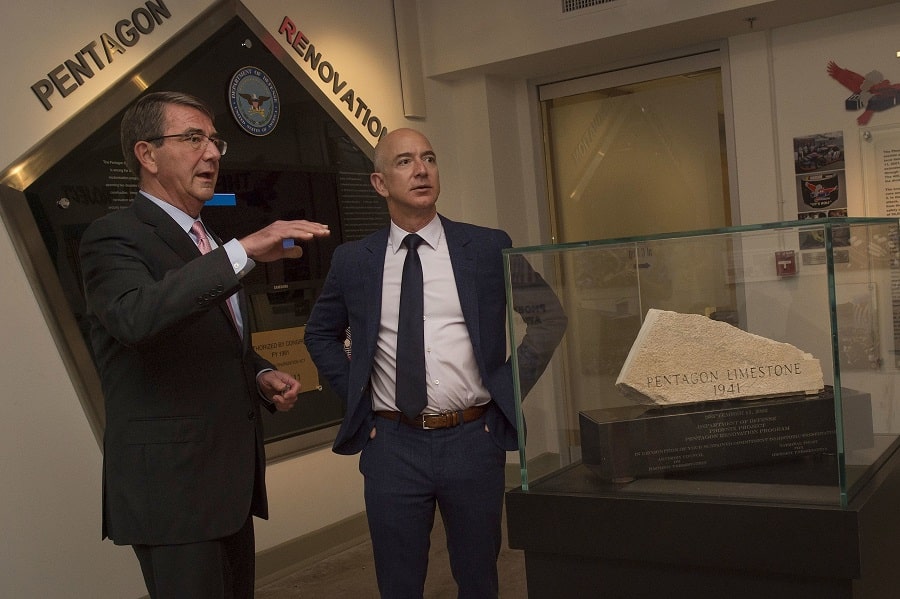 There are numerous life lessons that we can learn from Jeff Bezos. First, is to always go outside of your comfort zone. Before he established Amazon, Jeff worked for renowned companies in Wall Street. He took home huge paychecks and if it weren't for his quest for higher achievement, he wouldn't have gone ahead to found Amazon.
Jeff also reminds us of the importance of patience and persistence. Amazon began from humble beginnings as a simple online bookstore. However, Jeff went on to introduce more products and services, keeping the Amazon brand on a consistent growth trajectory.
Lastly, Jeff Bezos is living proof that criticism and skepticism should fuel your drive to succeed, not kill it. When he started Amazon, he faced serious competition from renowned online giants at the time, such as Barnes & Noble. Critics and skeptics wondered how such a new entrant could edge out well-established brands. If Bezos had listened to his critics, he would probably have disbanded the company.
The following are some of the quotes from Jeff Bezos;
• "The most important single thing is to focus obsessively on the customer. Our goal is to be earth's most customer-centric company."
• "There are two kinds of companies. Those that work to try to charge more and those that work to charge less. We will be the second."
• "You have to be willing to be misunderstood if you're going to innovate."
• "Frugality drives innovation, just like other constraints do. One of the only ways to get out of a tight box is to invent your way out."
• "My own view is that every company requires a long-term view."
• "If you double the number of experiments you do per year you're going to double your inventiveness."
Wrap Up
Jeff Bezos, like many successful corporate moguls of our time, is proof that anyone can achieve their full measure of success and happiness. All it takes is passion, patience, and consistency.