Who Is Jennifer Lawrence?
Jennifer Shrader Lawrence, popularly known as Jennifer Lawrence, is an American actress, model, and film producer who has frequently featured among the highest-paid Hollywood stars. As an actress, Lawrence enjoys an industry presence spanning roughly fifteen years.

Over the course of her acting career, she has bagged numerous prestigious awards, including an Academy Award for Best Actress for her role in 2012's romantic movie, Silver Linings Playbook. She became the second-youngest celebrity ever to have won the award. Lawrence also won a BAFTA Award for Best Actress in a Supporting Role for her performance in the black comedy film, American Hustle (2013).

In addition to acting, Jennifer Lawrence is also an outspoken feminist and a strong advocate for Planned Parenthood. Her organization, the Jennifer Lawrence Foundation, has been instrumental in advocating for the Boys & Girls Clubs of America, as well as the Special Olympics.

Thanks to her selfless pursuits in championing for the rights of the girl child and people with special needs, Jennifer Lawrence has also featured among the world's most inspirational celebrities. In 2013, she made Time magazine's 100 most influential people in the world. She has also appeared in Forbes Celebrity 100 for a record two years – 2014 and 2016.
Quick Facts
| | |
| --- | --- |
| Full Name: | Jennifer Shrader Lawrence |
| Popular Name: | Jennifer Lawrence |
| Gender: | Female |
| Birth Date: | August 15, 1990 |
| Age: | 33 years |
| Parents: | Gary Lawrence and Karen Lawrence |
| Siblings: | Ben Lawrence and Blaine Lawrence |
| Birth Place: | Indian Hills, Kentucky |
| Nationality: | American |
| Ethnicity: | American |
| Education: | Kammerer Middle School in Louisville |
| Marital Status: | Married  |
| Sexual Orientation: | Straight |
| Wife/Spouse: | Cooke Maroney |
| Children: | None |
| Dating: | N/A |
| Net Worth: | USD 130 million  |
| Source of Wealth: | Acting, Modeling, and Film Production |
| Height: | 5′ 8″ (1.75 m) |
| Weight: | 63 kg; In pounds: 139 lbs. |
Early Life and Career Information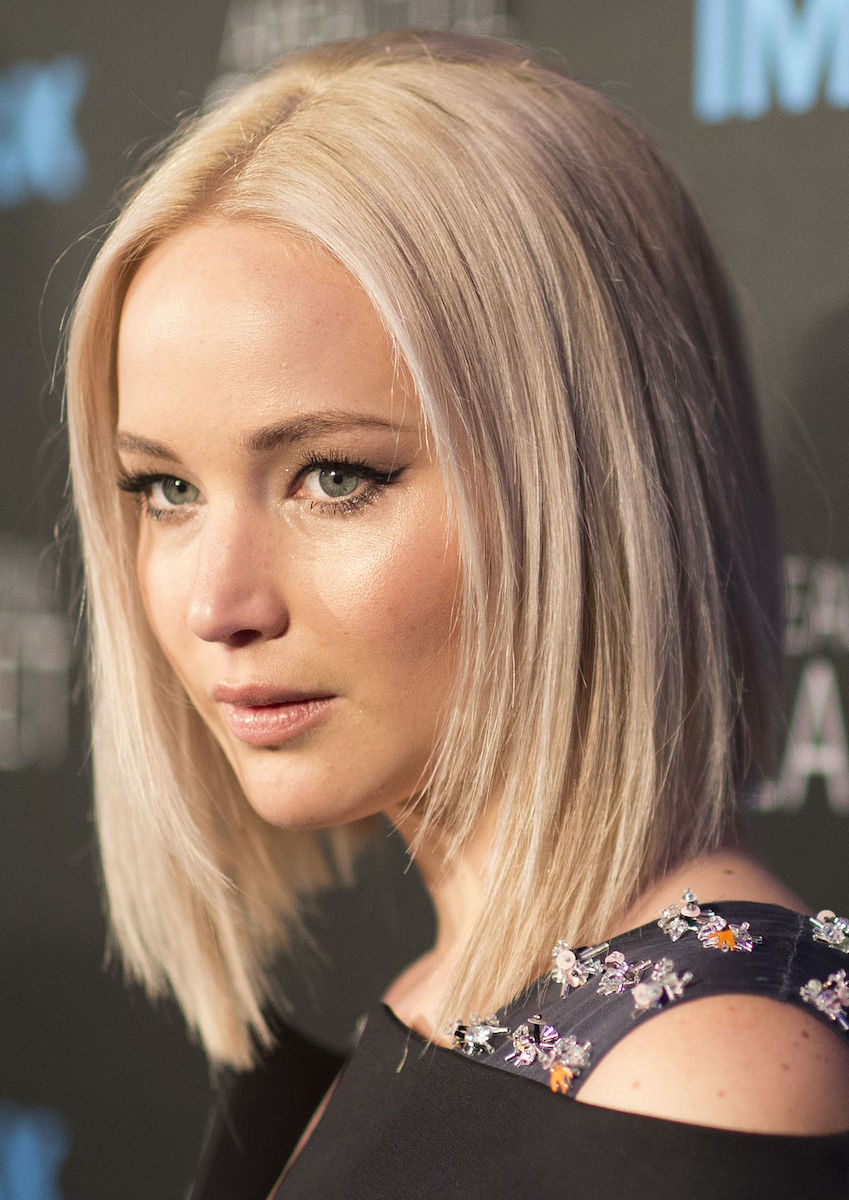 Jennifer Lawrence was born on August 15, 1990, in Indian Hills, Kentucky, to Gary Lawrence and Karen Lawrence. Her father was a construction company worker, whereas her mother was a summer camp manager.
Lawrence attended Kammerer Middle School in Louisville. However, her education and childhood suffered numerous challenges, particularly due to social anxiety and hyperactivity disorders. Fortunately for her, her anxieties vanished when she began to perform on stage.

Jennifer Lawrence kicked off her acting career in 2006, playing a minor role in the television program, Company Town. She then made guest appearances in several other television shows, such as Monk (2006) and Medium (2007). Lawrence gained wider prominence after putting up stellar performance on the TBS sitcom The Bill Engvall Show.

Having earned herself a name and numerous accolades on television, Lawrence decided to take a leap into the film industry. She made her film debut in 2008 by appearing in the Garden Party. The same year, she appeared in The Burning Plain, and then The Poker House a year later. However, her breakout role came in 2010's drama, Winter's Bone, where she went on to win the National Board of Review Award for Breakthrough Performance.

In 2011, Lawrence landed a role in the superhero film X-Men: First Class, in what would become one of her highest-grossing movies. Her star kept on rising and barely a year after appearing on X-Men, Lawrence landed yet another role in what's arguably her most successful movies so far – The Hunger Games.

The following are other notable movies that Jennifer Lawrence has appeared in:
https://www.youtube.com/watch?v=nisjGnzGlpE

• 2011 – Like Crazy
• 2011 – The Beaver
• 2012 – House at the End of the Street
• 2012 – Silver Linings Playbook
• 2013 – American Hustle
• 2013 – The Devil You Know
• 2014 – Serena
• 2015 – Joy
• 2016 – Passengers
• 2017 – Mother!
• 2018 – Red Sparrow
Jennifer Lawrence's Net Worth
As of 2023, Jennifer Lawrence had a net worth of $130 million. A greater percentage of her net worth comes from her illustrious career as an actor. In 2015 and 2016, Lawrence was the highest-paid actress on the planet. She is believed to command a minimum base salary of $15 million for every movie that she stars in.

As of the time of writing, Jennifer Lawrence's films have grossed more than $6 billion worldwide, making her one of the highest-grossing Hollywood celebrities. Her most commercially successful films so far include X-Men and Hunger Games.

a) Salary Highlights

The following are Jennifer Lawrence's salary from some of her films and television shows:

• Earned $3,000 per week from Winter's Bone,
• Earned $500,000 for the first Hunger Games movie and up to $50 million for the movie's sequels,
• Earned $20 million from Passengers, and
• Earned $15 million from Red Sparrow

b) Endorsement Deals

Like many actresses, Jennifer Lawrence also earns from endorsement contracts with big brands. In 2012, Lawrence became a brand ambassador for Dior and two years later, she landed a $20 million endorsement deal with the company. Her partnership with Dior saw her working alongside fellow celebrities like Raf Simons, Charlize Theron, Mila Kunis, and Natalie Portman.
Life Lessons from Jennifer Lawrence
1. Always have a positive mindset

Failure is part and parcel of life. It's the very thing that makes success worth celebrating. However, if we let failure override every decision that we make, we can never achieve any meaningful success. Lawrence once said, "Even as far back as when I started acting at 14, I know I've never considered failure."

2. Give your best

Jennifer Lawrence is famous for putting her best foot forward in all the movies she has featured in. After appearing in Linings Playbook, the film director, David O. Russell, was so pleased with her performance that he offered her a role in his next two films, 2013's American Hustle and 2015's Joy.

3. Have a higher calling

Jennifer Lawrence is proof that there's more to life than fame and fortune. In addition to acting, she is also an outspoken feminist and a staunch defender of gay rights.
Famous Quotes by Jennifer Lawrence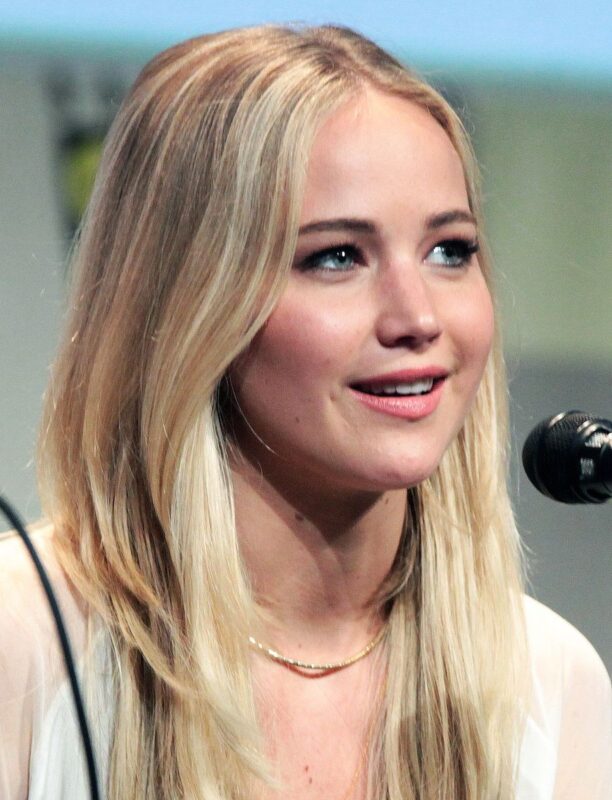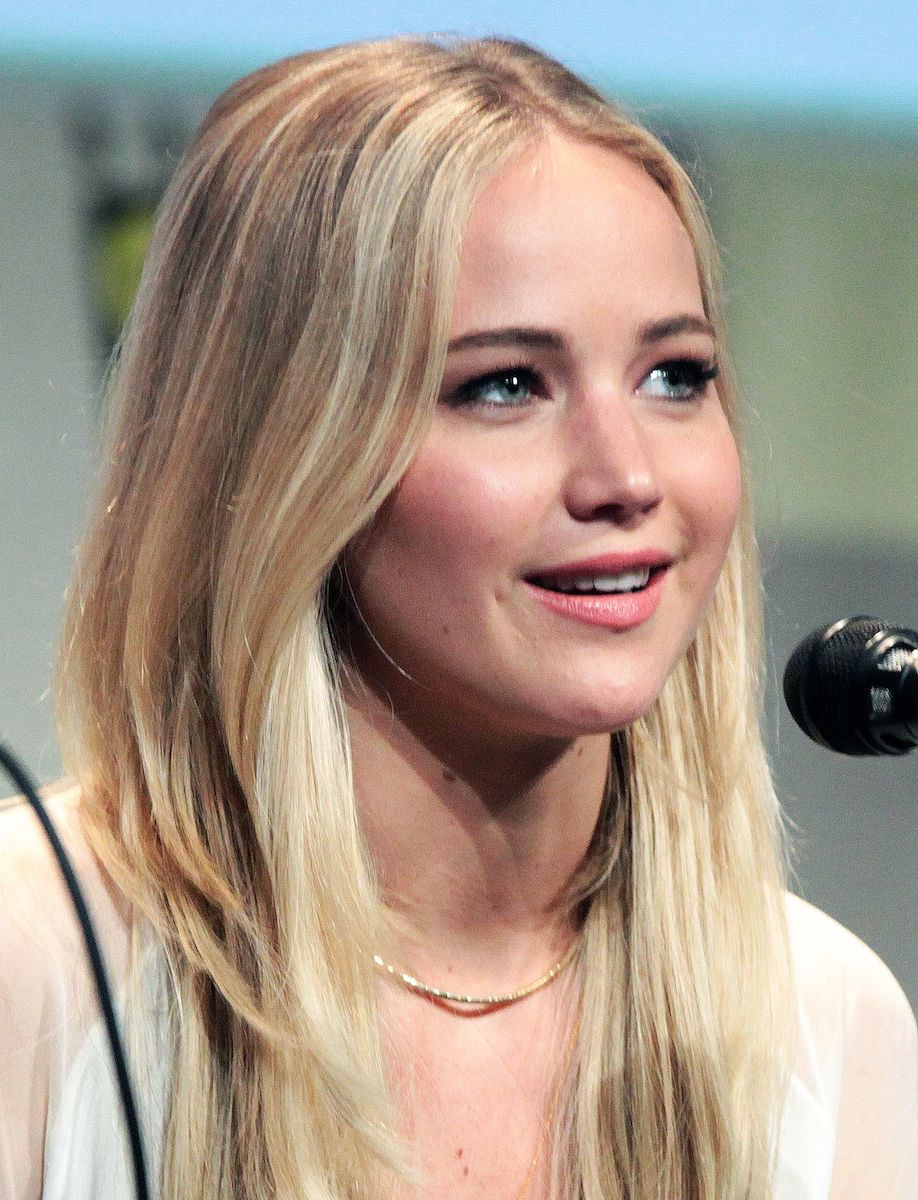 "Be strong. Don't be a follower, and always do the right thing. If you have a choice between the right thing and the wrong thing, the right way is always the less stressful."
"I had to learn how to chop wood actually – I don't think my dad would have let me go chop wood in the backyard growing up."
"I'm a big believer in accepting yourself and not really worrying about it."
"Success doesn't mean that you're allowed to work less and treat people like crap."
"Teenagers only have to focus on themselves – it's not until we get older that we realize that other people exist."
Final Word
Jennifer Lawrence is undoubtedly one of the most talented actresses ever to have come from Hollywood. She owes her success to her strong work ethic and ability to fit into every role that she's cast in.