Last Updated on January 24, 2023
Who Is Jesse Itzler?
Jesse Eric Itzler is an American entrepreneur, author, endurance athlete, and former rapper who is best known for co-founding Marquis Jet, one of the world's largest private jet card companies. Itzler is also a partner in Zico Coconut Water and an owner of the National Basketball Association (NBA)'s Atlanta Hawks. The shrewd businessman is associated with numerous other ventures, including The 100 Mile Group.

Jesse Itzler began his career as a singer and songwriter while still in college. He signed a recording deal with Delicious Vinyl Records, through which he produced and released a number of singles. After gaining early recognition as a singer, Itzler decided to focus on entrepreneurship.
Quick Facts
| | |
| --- | --- |
| Full Name: | Jesse Eric Itzler |
| Popular Name: | Jesse Itzler |
| Gender: | Male |
| Birth Date: | August 22, 1968 |
| Age: | 54 years |
| Parents: | Daniel Itzler and Elese Itzler |
| Siblings: | Unknown |
| Birth Place: | Roslyn, New York |
| Nationality: | American |
| Ethnicity: | Jewish |
| Education: | Roslyn High School and American University |
| Marital Status: | Married  |
| Sexual Orientation: | Straight |
| Wife/Spouse: | Sara Treleaven Blakely |
| Children: | 4, including Lazer Blakely Itzler |
| Dating: | N/A |
| Net Worth: | USD 200 million  |
| Source of Wealth: | Entrepreneurship, Music Sales, Songwriting, Writing, Speaking Engagements, and Endorsement Deals |
| Height: | 6′ 0″ (1.84 m) |
| Weight: | 76 kg; In pounds: 167 lbs. |
Early Life
Jesse Itzler was born on August 22, 1968, in Roslyn, New York, to Daniel Itzler and Elese Itzler. His father was an inventor, whereas his mother served as the president of the Roslyn Board of Education.

Itzler attended Roslyn High School and later American University, where he obtained a bachelor's degree in 1990. He later earned a degree in justice, law, and society.
Career Information
Jesse Itzler developed an interest in music while still in college. After graduating from college, he signed a recording deal with Delicious Vinyl Records and officially kicked off his music career, rapping under the pseudonym Jesse Jaymes.

In 1991, Itzler released his debut album titled Thirty Footer in Your Face. His debut single, "Shake It Like A White Girl" was a major hit. The song reached #74 on the Billboard Hot 100 chart in 1991 and became one of the theme songs in the 2004 film White Chicks.

The same year, Jesse Itzler wrote and sang the theme song for the NBA club The New York Knicks, titled "Go NY Go." Itzler went on to write original songs for over 50 professional teams. His other notable musical projects include writing and singing the Emmy Award-winning song "I Love This Game," as well as producing the theme song for 'Inside the NBA.' He also co-wrote numerous songs for various artists, such as Tone L?c.

Besides singing and songwriting, Jesse Itzler also produced some of his music. In 1996, Itzler teamed up with friend and Wheels Up CEO Kenny Ditcher to launch the record company Alphabet City Sports Records. Through the company, the duo wrote and produced numerous arena songs. However, Itzler and Ditcher sold Alphabet City Sports to SFX in 1998 for $4 million, in a deal that entitled them to a percentage of earnings from the company.

After pursuing a successful musical career, Jesse Itzler decided to venture into entrepreneurship. In 2001, Itzler co-founded Marquis Jet. He served as the company's Vice Chairman before its acquisition by NetJets in 2009.

In 2009, Jesse Itzler founded a brand incubator and accelerator known as The 100 Mile Group. The same year, The 100 Mile Group announced partnership deals with The Coca-Cola Company and ZICO Coconut Water.

In 2015, Itzler and his wife Sara Blakely were part of a group of investors who purchased Atlanta Hawks from Bruce Levenson at a cost of $850 million.
Jesse Itzler's Net Worth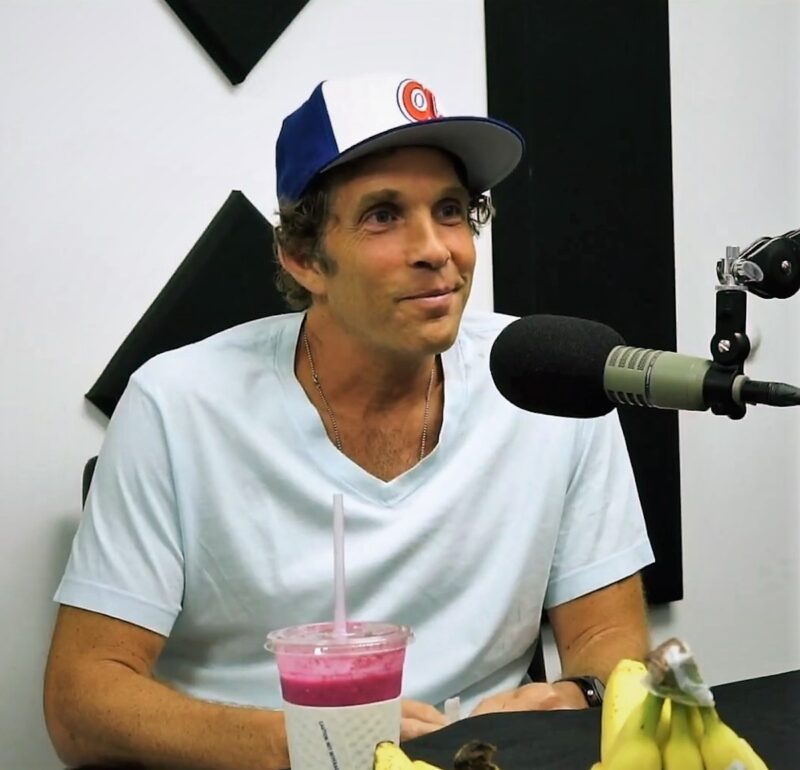 Jesse Itzler is a multitalented investor with careers straddling the music, sports, and corporate industries. As of 2023, Itzler had a net worth of $200 million.

Itzler's $200 million net worth still pales in comparison to that of his wife, Sara Blakely. Blakely, who is best known as the founder of Spanx, has a net worth of $1.2 billion. All the same, it's safe to say that the Itzlers' are dollar billionaires.

Jesse Itzler's first paychecks likely came from his successful music career. However, Itzler attributes a bigger chunk of his wealth to his various entrepreneurial ventures. The astute businessman is best known for co-founding Marquis Jet and founding The 100 Mile Group, as well as for owning stakes in the NBA's Atlanta Hawks.

Jesse Itzler also earns from writing and speaking engagements. In November 2015, Itzler released his book 'Living With a Seal: 31 Days Training With the Toughest Man on the Planet.' The book became a New York Times bestseller and also ranked first on the LA Times book list.

Itzler has also earned huge paychecks from endorsement deals. He has undertaken numerous campaigns for renowned brands like Coca-Cola and Foot Locker. In 2009, Itzler briefly participated in marathons while partnering with ZICO Coconut Water.
Lessons from Jesse Itzler
1. Diversify your income

Jesse Itzler's $200 million net worth comes from a variety of income streams. Although he's currently best known as an entrepreneur, Itzler has previously pursued careers in the music and sports industries. He's also an author and motivational speaker, both of which have contributed to his overall net worth.

2. In the journey of success, the most important thing to overcome is the fear of failure

The fear of failure is indeed a major hindrance to success, and Jesse Itzler couldn't agree more. Itzler once said, 'The best gift you can give yourself is getting over the fear of embarrassment because then you're completely free to try anything.'

3. Building a successful brand takes a great deal of sacrifice

When Itzler and Ditcher founded Marquis Jets in 2001, the duo didn't have enough funds to get their project off the ground. They pitched the company to friends and associates, including the co-founder of NetJets, Inc., Jim Jacobs. Jacobs agreed to sell 25 hours of NetJet's flight time annually on the company's Marquis Jet's jet card, a deal that changed Marquis' fortunes drastically.
Famous Quotes by Jesse Itzler
"Everything ends; you just have to figure out a way to push to the finish line."
"If you can't do the little things right, you will never do the big things right."
"No experience is necessary to push yourself past what you think you can do."
"We don't aim high enough with our goals. We all have more in us, and we are all capable of aiming higher."
"You have to learn to get comfortable being uncomfortable. You have to be willing to get out of your comfort zone and push your limits."
Wrap Up
Jesse Itzler is a shrewd investor with interests in the sports and airline industries. Itzler also enjoyed a highly successful music career prior to becoming an investor. He has a net worth of $200 million, or $1.4 billion if you factor in his wife's $1.2 billion net worth.