Last Updated on August 6, 2021
Who Is Jessica Alba?
Jessica Marie Alba is an American actress and businesswoman who is best known for several Hollywood blockbusters like Fantastic Four, Little Fockers, and Valentine's Day.

As a businesswoman, Jessica Alba is associated with The Honest Company, an eco-friendly consumer goods company that mostly deals in baby, household, and personal products.

Alba is also considered one of the sexiest women on the planet. She has featured in numerous magazines, including Vanity Fair, Men's Health, and FHM as one of the world's most beautiful women.
Quick Facts
| | |
| --- | --- |
| Full Name: | Jessica Marie Alba |
| Popular Name: | Jessica Alba |
| Gender: | Female |
| Birth Date: | April 28, 1981 |
| Age: | 40 years |
| Parents: | Mark David Alba and Catherine Louisa |
| Siblings: | Joshua Alba |
| Birth Place: | Pomona, California |
| Nationality: | American |
| Ethnicity: | Danish, Welsh, French, German, English, Mexican, and Canadian |
| Education: | Claremont High School, Atlantic Theater Company, and the American School |
| Marital Status: | Married |
| Sexual Orientation: | Straight |
| Wife/Spouse: | Cash Warren |
| Children: | Honor Marie Warren, Haven Garner Warren, and Hayes Alba Warren |
| Dating: | N/A |
| Net Worth: | USD 350 million (as of August 1, 2021) |
| Source of Wealth: | Acting, Endorsement Deals, and Other Ventures |
| Height: | 5′ 7″ (1.7 m) |
| Weight: | 56 kg; In pounds: 123 lbs. |
Early Life and Career Information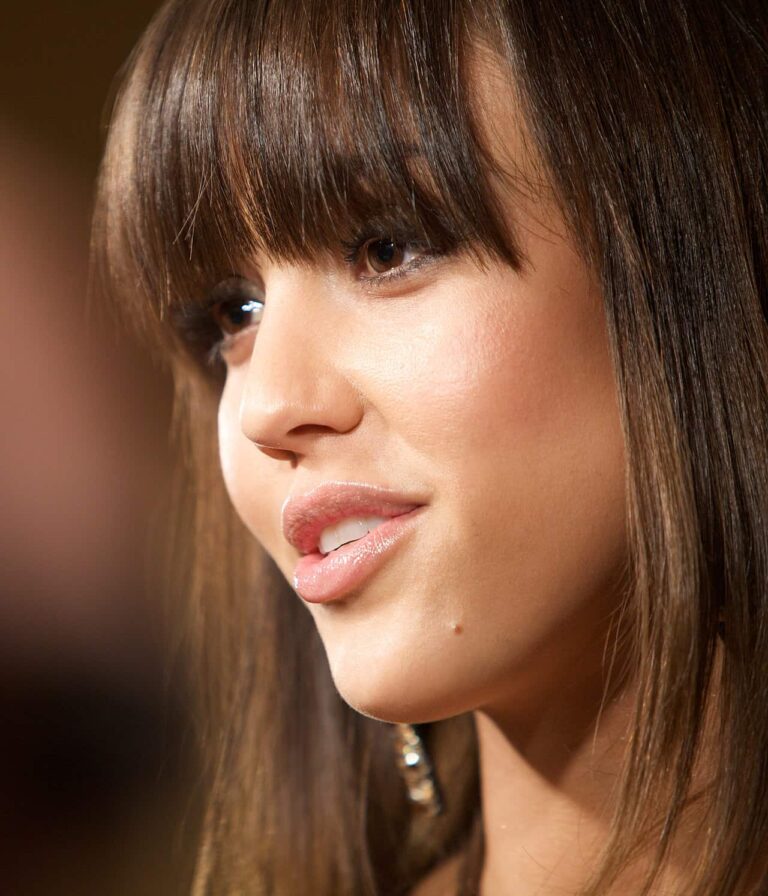 Jessica Alba was born on April 28, 1981 in Pomona, California, to Mark David Alba and Catherine Louisa.

Alba developed an interest in acting at the age of five years. In 1992, she managed to persuade her mother to take her to an acting contest in Beverly Hills. Fortunately, Jessica won the competition and was awarded the grand prize which included free acting lessons. She took advantage of these free lessons to hone her acting skills. Nine months later, she was signed by an agent.

In 1994, at the age of 13, Jessica Alba formally kicked off her professional acting career by appearing in a minor role in the film Camp Nowhere. Around the same time, she accepted several other minor roles, including a short recurring role in Nickelodeon's The Secret World of Alex Mack.

When she was 19 years, Jessica Alba landed a role as the lead actress in the sensational television series Dark Angel. In 2003, Alba cemented her position as one of Hollywood's most promising actresses through the film Honey.

Other popular Hollywood blockbusters that Jessica Alba has starred in include:

• Fantastic Four (2005) as well as its 2007 sequel – Fantastic Four: Rise of the Silver Surfer,
• Sin City (2005) and its 2014 sequel – Sin City: A Dame to Kill For,
• Good Luck Chuck (2007),
• The Eye (2008),
• Little Fockers (2010),
• Machete (2010),
• Valentine's Day (2010),
• Spy Kids: All the Time in the World (2011),
• Machete Kills (2013), and
• The crime series L.A.'s Finest (since 2019)
Jessica Alba's Net Worth
Jessica Alba has continually established herself as one of the most talented Hollywood actresses. She has made Forbes' list of The Richest American Entrepreneurs Under 40. As of August 1, 2021, Alba had a net worth of $350 million, making her one of the wealthiest actresses on the planet.

Some of her highest-grossing movies include:

• Fantastic Four (2005) – Grossed $330.6 million worldwide
• Little Fockers (2010) – Grossed $310.7 million worldwide
• Fantastic Four: Rise of the Silver Surfer (2007) – Grossed $289.0 million worldwide
• Valentine's Day (2010) – Grossed $216.5 million worldwide
• Sin City (2005) – Grossed $158.8 million worldwide
• Mechanic: Resurrection (2016) – Grossed $125.7 million worldwide
• Spy Kids: All the Time in the World (2011) – Grossed $85.6 million worldwide

In addition to acting, Jessica Alba is also an astute investor. Alba, alongside her partner Christopher Gavigan, co-founded The Honest Company, which is best known for its eco-friendly baby products such as baby wipes and diapers. The company also manufactures cleaning products, body care products, and plenty of other household goods.

The Honest Company has grown in leaps and bounds since it was launched in 2012. By 2013, the company's net worth stood at $50 million. A year later, its fortunes rose to $170 million. In 2016, The Honest Company received new funding to the tune of $100 million. Coupled with Jessica Alba's new collection of beauty and skincare products launched a few months earlier, the company's value stood at $1.7 billion.

As of October 2017, Jessica Alba had a 15% stake in The Honest Company, which translated to around $150 million at the time. Presently, The Honest Company generates upwards of $150 million in revenue in a typical year. The company also manufactures more than 100 eco-friendly products, most of which are sold in the United States and Canada through the company's official website.

Like many famous Hollywood actresses, Jessica Alba also takes home huge paychecks from endorsement deals. As a child, she appeared in commercials for J.C. Penney and Nintendo. Alba has endorsed numerous other brands throughout her professional acting career, including Magnum, Revlon, Lamborghini, Campari, Piaget, Braun, and L'Oréal, etc.

Alba has also taken a keen interest in real estate. In early 2017, she purchased a mansion in Beverly Hills, Los Angeles, for an estimated $10 million. The 1.85-acre estate was previously owned by film producer Mike Medavoy. After purchasing the property, Alba and her husband embarked on a series of renovations that pushed the property's value up by several thousands od dollars.
Lessons from Jessica Alba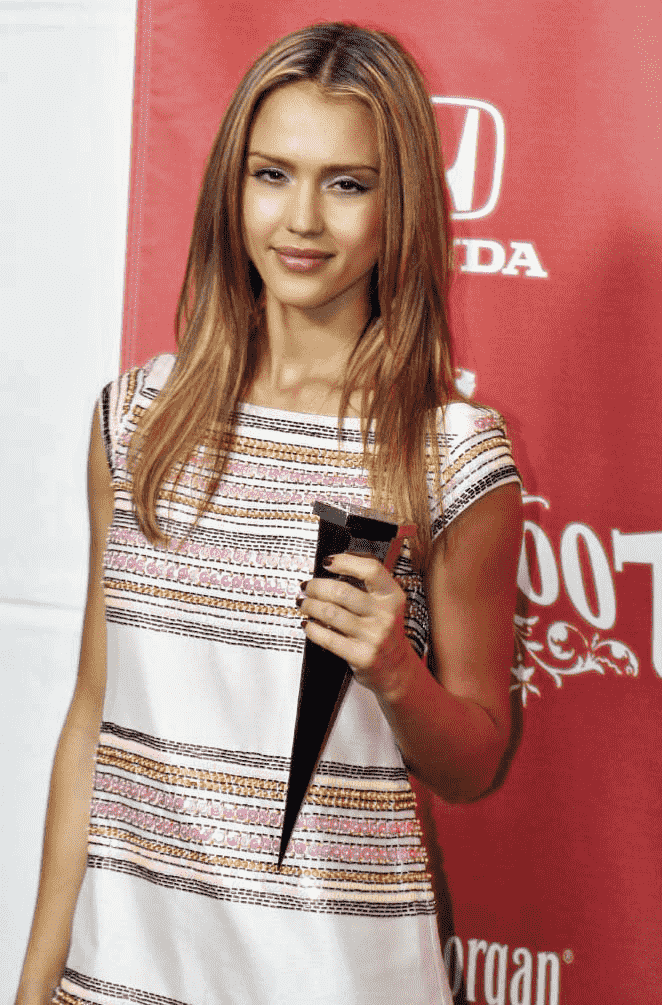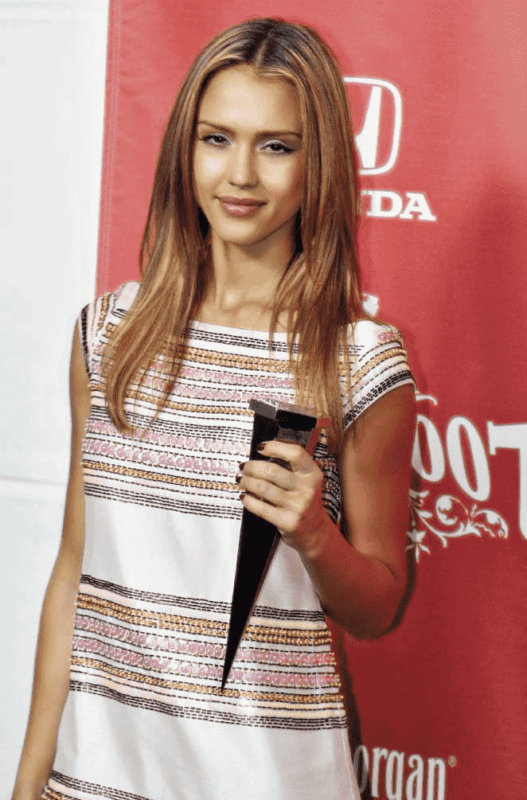 1. Start early

Jessica Alba knew that she was destined for a career in Hollywood by the time she was five years. When she was 11, she successfully auditioned for an acting contest and that's a decision she has never regretted.

2. Be firm in your principles

Alba has been quoted as saying that she doesn't do nudity for a film role. According to her, appearing nude would compromise her personal standards.

3. Be open-minded

Although she had a strong Christian upbringing, Jennifer Alba doesn't hesitate to criticize any religious views that she deems impractical or retrogressive. For instance, she has raised objections to the church's criticism of premarital sex and same-sex relationships.
Famous Quotes by Jessica Alba
"I don't put weight on fame, and having people around me just because I am famous makes me feel really bad about myself."
"I'm all about supporting anyone whose art is also the way they make their living."
"My theory is that if you look confident you can pull off anything – even if you have no clue what you're doing."
"The secret to using power is not to use it."
"You have to be the best of whatever you are, but successful, cool actresses come in all shapes and sizes."
Conclusion
Jessica Alba is one of the most beautiful women on earth. But beneath her striking countenance also lies a go-getter who's willing to pull all the stops to make her dreams come true.