Last Updated on March 26, 2020
No man has made as much as an impact in history as Jesus Christ, the central figure of Christianity, although his life and teachings continue to draw a lot of controversy today.
Writers of the Bible's Old Testament spoke about his birth, describing him as the coming Messiah who will not only restore the kingdom of Israel, but whose reign will spread across the world. The prophecy was widely known even outside the Roman Empire. "Wise men" or magi, upon hearing about the imminent birth of a new king, even traveled to Bethlehem to search for him.
The news reached King Herod and left the monarch anxious. Threatened, he later ordered to have all boys aged two and below be killed.
Accused of Blasphemy, Criticizing Religious Leaders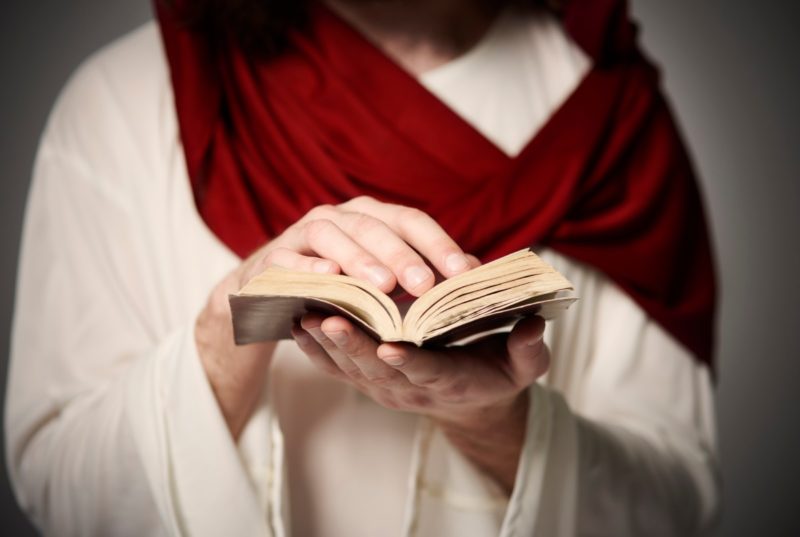 Jesus' claim to deity and the way he pointedly confronted the hypocrisy of the status-conscious Pharisees caused the Jewish leaders of those times to plot his arrest and eventual death.
Jesus called himself the great "I Am" who existed before the revered Hebrew patriarch Abraham, a title that refers to the God of Creation. He also openly spoke about "being one" with God, the Father in heaven, and being the son of God. He also said that he is the way to God and that whoever has seen or known him has also seen the Heavenly Father.
Jesus also prompted raised eyebrows among Pharisees and aristocratic Sadducees when he started forgiving people for their sins. 
They became suspicious and envious of Jesus's growing influence over the masses. Moreover, Jesus exposed the burdensome moral standards these religious leaders imposed on the public. 
The 12 Disciples
Jewish leaders were not only irked by Jesus' unconventional ways, but also how his 12 disciples followed his footsteps in breaking long-held traditions, many of which were just man-made rules.
His 12 disciples included fishermen, a tax collector, and other poor members and outcasts of society that the religious upper class wasn't comfortable with.
Healing and other Miracles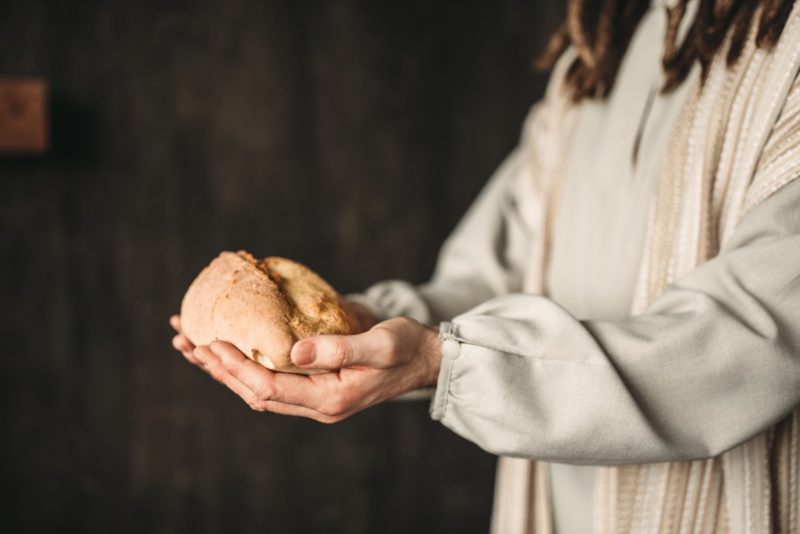 According to Biblical accounts, the masses were attracted to Jesus because he associated with the sick and forsaken. He touched and healed lepers, who were regarded as unclean. He commanded demons to leave their previously helpless victims.
He made Lazarus and several others rise from the dead. People witnessed him doing the unbelievable like multiplying bread and fish to feed crowds, stilling a storm, walking on water, and making an apparition with Moses and Elijah.
Counter-Cultural Preachings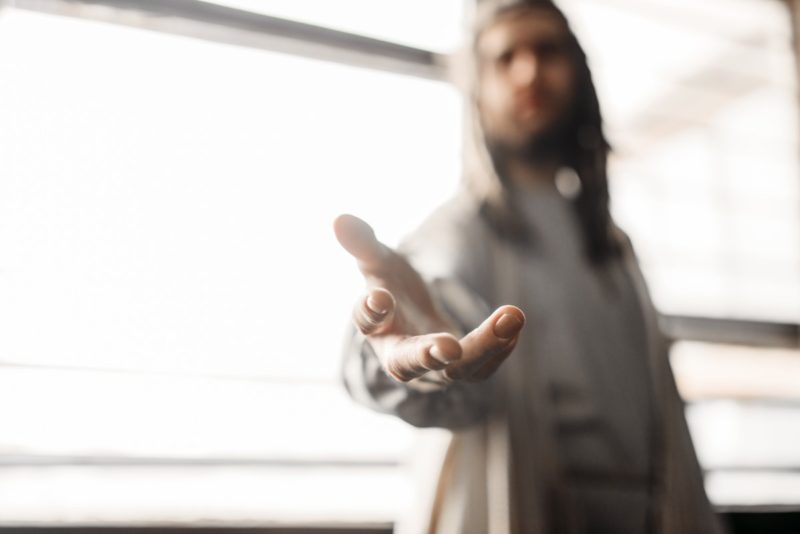 Jesus' teachings were at odds with the cultural norms of his time. They featured several values, many of which are looked down upon even to this day.
Jesus emphasized humility over power and authority, mercy over justice. He warned about the lures of wealth, which many regarded as a sign of God's blessing. He also put a premium on patience and trust in God over self-sufficiency.
Jesus treated women as equals with men. He stressed that marriage should be a permanent bond between a man and woman at a time when men could separate from their wives at their whim.
He also welcomed children and valued their presence, whereas most adults, including his disciples, just shooed them away.
His willingness to die by crucifixion to pay for humanity's sins was the ultimate display of Jesus' revolutionary love.
Here are some of Jesus Christ's sayings that will enliven your faith walk:
Inspirational Jesus Quotes and Sayings
"For God loved the world so much that he gave his one and only Son, so that everyone who believes in him will not perish but have eternal life. God sent his Son into the world not to judge the world, but to save the world through him." – Jesus Christ, John 3:16-17
"Love your enemies! Pray for those who persecute you! In that way, you will be acting as true children of your Father in heaven. For he gives his sunlight to both the evil and the good, and he sends rain on the just and the unjust alike." – Jesus Christ, Matthew 5:43-47
"And so I tell you, keep on asking, and you will receive what you ask for. Keep on seeking, and you will find. Keep on knocking, and the door will be opened to you. For everyone who asks, receives. Everyone who seeks, finds. And to everyone who knocks, the door will be opened." – Jesus Christ, Luke 11:9-10
"Blessed are those who are persecuted because of righteousness, for theirs is the kingdom of heaven." – Jesus Christ, Matthew 5:10
"My sheep hear my voice, and I know them, and they follow me: And I give unto them eternal life; and they shall never perish, neither shall any man pluck them out of my hand. My Father, which gave them me, is greater than all; and no man is able to pluck them out of my Father's hand. I and my Father are one." – Jesus Christ, John 10:27-30
"Whoever wants to be a leader among you must be your servant, and whoever wants to be first among you must be the slave of everyone else. For even the Son of Man came not to be served but to serve others and to give his life as a ransom for many." – Jesus Christ, Mark 10:42-45
"Except a man be born again, he cannot see the kingdom of God." – Jesus Christ, John 3:3
"Jesus saith unto him, I am the way, the truth, and the life: no man cometh unto the Father, but by me." – Jesus Christ, John 14:6
"But seek ye first the kingdom of God, and his righteousness; and all these things shall be added unto you." – Jesus Christ, Matthew 6:33
"Let your light so shine before men, that they may see your good works, and glorify your Father which is in heaven." – Jesus Christ, Matthew 5:16
"For whoever does the will of my Father in heaven is my brother and sister and mother." – Jesus Christ, Matthew 12:50
"The thief cometh not, but for to steal, and to kill, and to destroy: I am come that they might have life, and that they might have it more abundantly. I am the good shepherd: the good shepherd giveth his life for the sheep." – Jesus Christ, John 10:10-11
"I have told you these things, so that in me you may have peace. In this world, you will have trouble. But take heart! I have overcome the world." – Jesus Christ, John 16:33
"For those who exalt themselves will be humbled, and those who humble themselves will be exalted." – Jesus Christ, Matthew 23:12
"You must love the Lord your God with all your heart, all your soul, and all your mind.' This is the first and greatest commandment. A second is equally important: 'Love your neighbor as yourself.' The entire law and all the demands of the prophets are based on these two commandments." – Jesus Christ, Matthew 22:36-40
"Come, follow me and I will send you out to fish for people." – Jesus Christ, Matthew 4:19
"Don't worry about tomorrow, for tomorrow will bring its own worries. Today's trouble is enough for today." – Jesus Christ, Matthew 6:34
"You have said it. And in the future, you will see the Son of Man seated in the place of power at God's right hand and coming on the clouds of heaven." – Jesus Christ, Matthew 26:63-64
"If any of you wants to be my follower, you must turn from your selfish ways, take up your cross, and follow me. If you try to hang on to your life, you will lose it. But if you give up your life for my sake and for the sake of the Good News, you will save it." – Jesus Christ, Mark 8:34-35
"Whosoever drinketh of this water shall thirst again: But whosoever drinketh of the water that I shall give him shall never thirst; but the water that I shall give him shall be in him a well of water springing up into everlasting life." – Jesus Christ, John 4:13-14
"Peace be with you! As the Father has sent me, I am sending you." – Jesus Christ, John 20:21
"Whatever you ask for in prayer, believe that you have received it, and it will be yours. And when you stand praying, if you hold anything against anyone, forgive them, so that your Father in heaven may forgive you your sins." – Jesus Christ, Mark 11:24-25
"What do you think? If a man owns a hundred sheep, and one of them wanders away, will he not leave the ninety-nine on the hills and go to look for the one that wandered off? And if he finds it, truly I tell you, he is happier about that one sheep than about the ninety-nine that did not wander off. In the same way, your Father in heaven is not willing that any of these little ones should perish." – Jesus Christ, Matthew 18:12-14
"Do to others whatever you would like them to do to you. This is the essence of all that is taught in the law and the prophets." – Jesus Christ, Matthew 7:12
"Blessed are you when people insult you, persecute you and falsely say all kinds of evil against you because of me. Rejoice and be glad, because great is your reward in heaven, for in the same way, they persecuted the prophets who were before you." – Jesus Christ, Matthew 5:11-12
"They that are whole need not a physician; but they that are sick. I came not to call the righteous, but sinners to repentance." – Jesus Christ, Luke 5:31-32
"The harvest is plentiful but the workers are few." – Jesus Christ, Matthew 9:37
"For my yoke is easy and my burden is light." – Jesus Christ, Matthew 11:30
"For even the Son of man came not to be ministered unto, but to minister, and to give his life a ransom for many." – Jesus Christ, Mark 10:45
"What do you benefit if you gain the whole world but lose your own soul? Is anything worth more than your soul? If anyone is ashamed of me and my message in these adulterous and sinful days, the Son of Man will be ashamed of that person when he returns in the glory of his Father with the holy angels." – Jesus Christ, Mark 8:36-38
"Let the little children come to me, and do not hinder them, for the kingdom of heaven belongs to such as these." – Jesus Christ, Matthew 19:14
"My Kingdom is not an earthly kingdom. If it were, my followers would fight to keep me from being handed over to the Jewish leaders. But my Kingdom is not of this world." – Jesus Christ, John 18:36
"In the same way, let your light shine before others, that they may see your good deeds and glorify your Father in heaven." – Jesus Christ, Matthew 5:16
"People do not live by bread alone, but by every word that comes from the mouth of God." – Jesus Christ, Matthew 4:4
"God blesses those who are poor and realize their need for him, for the Kingdom of Heaven is theirs." – Jesus Christ, Matthew 5:3
"God blesses you when people mock you and persecute you and lie about you and say all sorts of evil things against you because you are my followers." – Jesus Christ, Matthew 5:11
"You have heard the law that says, 'Love your neighbor' and hate your enemy. But I say, love your enemies! Pray for those who persecute you!'" – Jesus Christ, Matthew 5:43-44
"When you pray, don't babble on and on as the Gentiles do. They think their prayers are answered merely by repeating their words again and again. Don't be like them, for your Father knows exactly what you need even before you ask him!" – Jesus Christ, Matthew 6:7-8
"Don't store up treasures here on earth, where moths eat them and rust destroys them, and where thieves break in and steal. Store your treasures in heaven, where moths and rust cannot destroy, and thieves do not break in and steal." – Jesus Christ, Matthew 6:19-20
"Can all your worries add a single moment to your life?" – Jesus Christ, Matthew 6:27
"Do not judge others, and you will not be judged. For you will be treated as you treat others. The standard you use in judging is the standard by which you will be judged." – Jesus Christ, Matthew 7:1-2
"And if you give even a cup of cold water to one of the least of my followers, you will surely be rewarded." – Jesus Christ, Matthew 10:42
"Come to me, all of you who are weary and carry heavy burdens, and I will give you rest. Take my yoke upon you. Let me teach you, because I am humble and gentle at heart, and you will find rest for your souls. For my yoke is easy to bear, and the burden I give you is light." – Jesus Christ, Matthew 11:28-30
"Anyone who does the will of my Father in heaven is my brother and sister and mother!" – Jesus Christ, Matthew 12:50
"If any of you wants to be my follower, you must give up your own way, take up your cross, and follow me." – Jesus Christ, Matthew 16:24
"For where two or three gather together as my followers, I am there among them." – Jesus Christ, Matthew 18:20
"I tell you the truth, if you have faith and don't doubt, you can do things like this and much more. You can even say to this mountain, 'May you be lifted up and thrown into the sea,' and it will happen. You can pray for anything, and if you have faith, you will receive it." – Jesus Christ, Matthew 21:21-22
"You must love the Lord your God with all your heart, all your soul, and all your mind.' This is the first and greatest commandment. A second is equally important: 'Love your neighbor as yourself.' The entire law and all the demands of the prophets are based on these two commandments." – Jesus Christ, Matthew 22:37-40
"And why worry about a speck in your friend's eye when you have a log in your own?" – Jesus Christ, Luke 6:41
"But even more blessed are all who hear the word of God and put it into practice." – Jesus Christ, Luke 11:28
"Here's the lesson: Use your worldly resources to benefit others and make friends. Then, when your possessions are gone, they will welcome you to an eternal home." – Jesus Christ, Luke 16:9
"I am the light of the world. If you follow me, you won't have to walk in darkness, because you will have the light that leads to life." – Jesus Christ, John 8:12
"I am the good shepherd. The good shepherd sacrifices his life for the sheep." – Jesus Christ, John 10:11
"If you trust me, you are trusting not only me, but also God who sent me. For when you see me, you are seeing the one who sent me. I have come as a light to shine in this dark world, so that all who put their trust in me will no longer remain in the dark." – Jesus Christ, John 12:44-46
"So now I am giving you a new commandment: Love each other. Just as I have loved you, you should love each other." – Jesus Christ, John 13:34
"See the birds of the sky, that they don't sow, neither do they reap, nor gather into barns. Your heavenly Father feeds them. Aren't you of much more value than they?" – Jesus Christ, Matthew 6:26
"Peace I leave with you. My peace I give to you. I do not give to you as the world gives. Don't let your heart be troubled, neither let it be fearful." – Jesus Christ, John 14:27
"Give, and it will be given to you: good measure, pressed down, shaken together, and running over, will be given to you. For with the same measure you measure, it will be measured back to you." – Jesus Christ, Luke 6:38
"Behold, I am with you always, even to the end of the world." – Jesus Christ, Matthew 28:20
"Come to me, all you who labor and are heavily burdened, and I will give you rest. Take my yoke upon you, and learn from me, for I am gentle and humble in heart; and you will find rest for your souls. For my yoke is easy, and my burden is light." – Jesus Christ, Matthew 11:28-30
"Therefore you now have sorrow, but I will see you again, and your heart will rejoice, and no one will take your joy away from you." – Jesus Christ, John 16:22
"I am the vine. You are the branches. He who remains in me, and I in him, the same bears much fruit, for apart from me you can do nothing." – Jesus Christ, John 15:5
"Blessed are those who mourn, for they shall be comforted." – Jesus Christ, Matthew 5:4
"In my Father's house are many homes. If it weren't so, I would have told you. I am going to prepare a place for you." – Jesus Christ, John 14:2
"You have heard that it was said, 'An eye for an eye, and a tooth for a tooth.' But I tell you, don't resist him who is evil; but whoever strikes you on your right cheek, turn to him the other also. If anyone sues you to take away your coat, let him have your cloak also." – Jesus Christ, Matthew 5:38-40
"No one can serve two masters. Either you will hate the one and love the other, or you will be devoted to the one and despise the other. You cannot serve both God and money." – Jesus Christ, Matthew 6:24
"Again I tell you, it is easier for a camel to go through a needle's eye, than for a rich man to enter into God's Kingdom." – Jesus Christ, Matthew 19:24
"Whenever you stand praying, forgive, if you have anything against anyone; so that your Father, who is in heaven, may also forgive you your transgressions." – Jesus Christ, Mark 11:25
"Enter in by the narrow gate; for wide is the gate and broad is the way that leads to destruction, and many are those who enter in by it. How narrow is the gate, and restricted is the way that leads to life! Few are those who find it." – Jesus Christ, Matthew 7:13-14
"To whomever much is given, of him will much be required; and to whom much was entrusted, of him more will be asked." – Jesus Christ, Luke 12:48
"A man's foes will be those of his own household. He who loves father or mother more than me is not worthy of me; and he who loves son or daughter more than me isn't worthy of me. 38 He who doesn't take his cross and follow after me, isn't worthy of me." – Jesus Christ, Matthew 10:36-38
"Whoever of you wants to become first among you, shall be bond-servant of all. For the Son of Man also came not to be served, but to serve, and to give his life as a ransom for many." – Jesus Christ, Mark 10:44-45
"Whoever exalts himself will be humbled, and whoever humbles himself will be exalted." – Jesus Christ, Matthew 23:12
"Allow the little children, and don't forbid them to come to me; for the Kingdom of Heaven belongs to ones like these." – Jesus Christ, Matthew 19:14
"Blessed are the peacemakers, for they shall be called children of God." – Jesus Christ, Matthew 5:9
"Most certainly I tell you, a servant is not greater than his lord, neither one who is sent greater than he who sent him." – Jesus Christ, John 13:16
"For many will come in my name, saying, 'I am the Christ,' and will lead many astray." – Jesus Christ, Matthew 24:5
"You will hear of wars and rumors of wars. See that you aren't troubled, for all this must happen, but the end is not yet. For nation will rise against nation, and kingdom against kingdom; and there will be famines, plagues, and earthquakes in various places. 8 But all these things are the beginning of birth pains." – Jesus Christ, Matthew 24:6-8
"Because iniquity will be multiplied, the love of many will grow cold." – Jesus Christ, Matthew 24:12
"Most certainly I tell you, this generation will not pass away, until all these things are accomplished. Heaven and earth will pass away, but my words will not pass away." – Jesus Christ, Matthew 24:34-35