Last Updated on January 24, 2023
Who Is Jim Cramer?
Jim Cramer is an American television personality who's best known for being the current host of the finance television program, Mad Money, which is aired on CNBC. Cramer is also a co-anchor of CNBC's Squawk on the Street.

Prior to joining television, Jim Cramer enjoyed a highly successful career in the areas of business and finance. He's a former hedge fund manager of his own hedge fund company known as Cramer, Berkowitz & Co.

Cramer is also an author and commentator.
Quick Facts
| | |
| --- | --- |
| Full Name: | Jim Cramer |
| Popular Name: | Jim Cramer |
| Gender: | Male |
| Birth Date: | February 10, 1955 |
| Age: | 67 years |
| Parents: | N. Ken Cramer and Louise A. Cramer |
| Siblings: | Nan Cramer |
| Birth Place: | Wyndmoor, Pennsylvania |
| Nationality: | American |
| Ethnicity: | Jewish |
| Education: | Springfield Township High School, Harvard College, Harvard Law School, and Harvard University |
| Marital Status: | Married to real estate broker and restaurateur Lisa Cadette Detwiler (since 2015); previously married to Karen Backfisch (from 1988 until their divorce in 2009) |
| Sexual Orientation: | Straight |
| Wife/Spouse: | Lisa Cadette Detwiler |
| Children: | Cece Cramer and Emma Cramer (from his marriage to Karen Backfisch) |
| Dating: | N/A |
| Net Worth: | USD 150 million  |
| Source of Wealth: | Entrepreneurship, Television Show Hosting, Book Royalties, and Other Ventures |
| Height: | 5′ 5″ (1.67 m) |
| Weight: | 80 kg; In pounds: 176 lbs. |
Early Life
Jim Cramer was born on February 10, 1955, in Wyndmoor, Pennsylvania, to N. Ken Cramer and Louise A. Cramer. His father was an entrepreneur who owned International Packaging Products – a Philadelphia-based company that sold wrapping paper, bags, and boxes to local retailers and restaurants, whereas his mother was an artist.

Cramer attended Springfield Township High School located in Montgomery County, Pennsylvania. In 1977, he graduated with a Bachelor of Arts in government from Harvard College. During his days in Harvard College, Jim Cramer worked as the President and Editor-in-Chief of the institution's daily student newspaper, The Harvard Crimson.

In 1984, Cramer earned a Juris Doctor degree from Harvard Law School.
Career Information
Jim Cramer worked his first jobs in the early 70s. Some of his earliest jobs included selling Coca-Cola drinks and ice cream during Philadelphia Phillies games at Veterans Stadium.

Cramer developed an interest in stocks while in fourth grade. He continued studying stocks through his high school and college years. He eventually started investing in the stock market while attending Harvard Law School and paid for his own tuition using the profits made from trading. During the same period, Cramer was hired to write a book review for The New Republic owner Martin Peretz. Having been impressed with his stock trading skills, Peretz offered Cramer $500,000 to invest. In two years, the investment earned Peretz a cool $150,000.

After graduating from college, Jim Cramer landed his first professional job as an entry-level reporter, earning $15,000 annually. He also worked for the Tallahassee-based daily broadsheet newspaper, Tallahassee Democrat from March 1978 and was one of the first people to cover the infamous Ted Bundy murders. Cramer subsequently worked as an obituaries writer for the Los Angeles Herald-Examiner, as well as for the monthly legal magazine American Lawyer.

In 1984, Jim Cramer began working as a stockbroker at Goldman Sachs. Cramer left Goldman Sachs in 1987 and founded his own hedge fund called Cramer & Co. He later changed the company's name to Cramer, Berkowitz & Co. In 2001, Cramer retired from his role as Cramer, Berkowitz & Co.'s manager and his former partner Jeff Berkowitz took over the company.

In 1996, Cramer collaborated with Peretz to found TheStreet.com, a financial news and literacy website. In August 2019, TheStreet.com was acquired by TheMaven for $16.5 million. However, Cramer retained his role as the company's commentator.

In 2002, Cramer joined CNBC as a co-host of Kudlow & Cramer (previously known as America Now). He co-hosted the show, alongside Larry Kudlow, until 2005.

On March 14, 2005, Cramer began hosting Mad Money on CNBC. The show aims at empowering do-it-yourself investors with the knowledge and tools they need to excel in their trade.

In July 2011, Cramer joined Squawk on the Street, which is also aired on the CNBC network. He remains the show's co-host to date.

Besides being a regular figure on CNBC, Jim Cramer has appeared in numerous other television shows, including 60 Minutes, The Tonight Show with Jay Leno, Live with Regis and Kelly, Arrested Development, Late Show with David Letterman, The Apprentice, etc. Cramer has also appeared in a couple of Hollywood blockbusters, including Iron Man (2008) and Wall Street: Money Never Sleeps (2010).

Jim Cramer is also an author and has written numerous bestselling books. Some of his notable books include:

• Confessions of a Street Addict (2002)
• You Got Screwed! Why Wall Street Tanked and How You Can Prosper (2002)
• Jim Cramer's Real Money: Sane Investing in an Insane World (2005)
• Jim Cramer's Mad Money: Watch TV, Get Rich (2006)
• Jim Cramer's Stay Mad for Life: Get Rich, Stay Rich (Make Your Kids Even Richer) (2007)
• Jim Cramer's Getting Back to Even (2009)
• Jim Cramer's Get Rich Carefully (2013)
Jim Cramer's Net Worth
Jim Cramer has been working nearly his entire life. Therefore, it's only logical to place his net worth in hundreds of millions.

As of 2023, Cramer had a net worth of $150 million. Most of his wealth comes from his success as an investor and hedge fund manager, particularly from his own hedge fund – Cramer, Berkowitz & Co. During its peak, the hedge fund managed assets to the tune of $450 million.

A significant portion of Jim Cramer's wealth is also attributed to his television career. Cramer reportedly earns $5 million annually for his various hosting roles on CNBC.

Book royalties and advances have also contributed to Cramer's overall net worth.
Lessons from Jim Cramer
1. It's never too early to start

Jim Cramer got involved in stocks while in fourth grade. He continued studying stocks through his high school years. By the time he was in law school, Cramer was already earning thousands from stock trading.

2. Hard work has no substitute

Cramer has been working virtually his entire life. He started by selling ice cream and Coca-Cola at Veterans Stadium during the Philadelphia Phillies games in the early 70s. After graduating from college, he worked for numerous organizations before founding his hedge fund.

3. Get involved in topical issues

Besides being a successful investor and television host, Jim Cramer is also a renowned socio-political commentator. He's noted for his criticism of various government policies.
Famous Quotes by Jim Cramer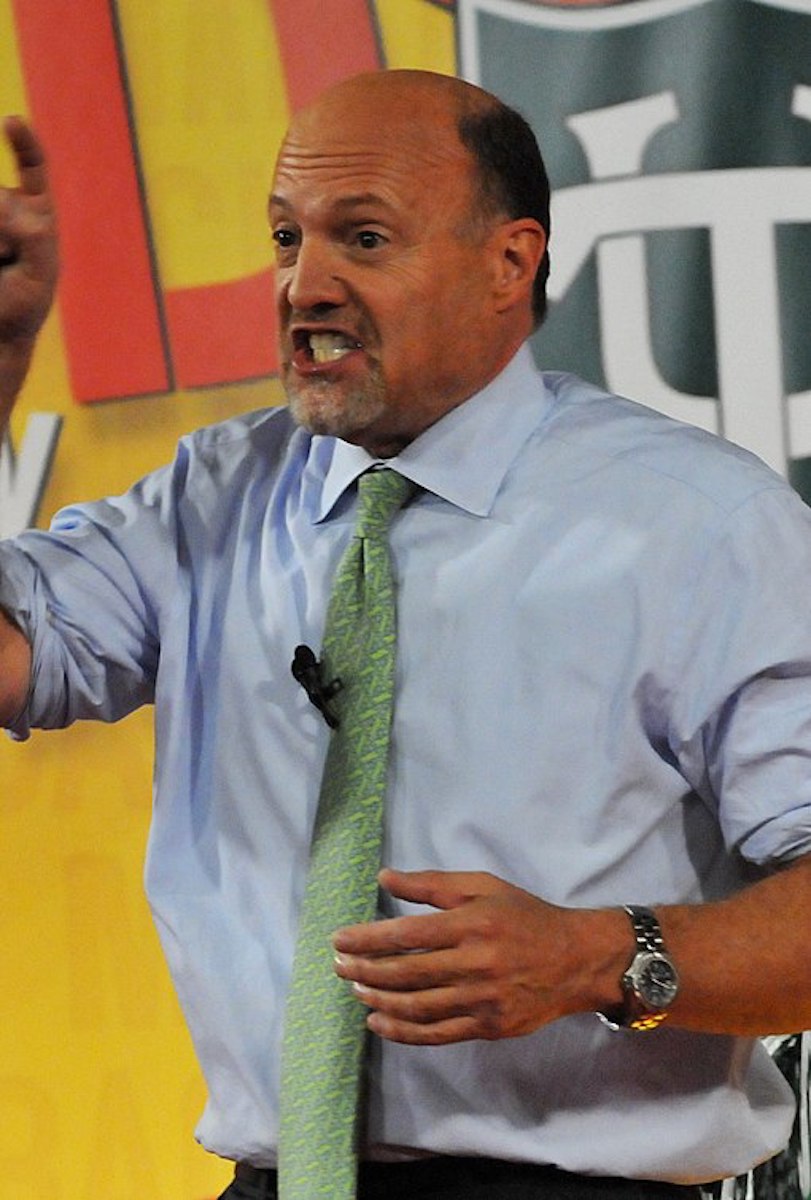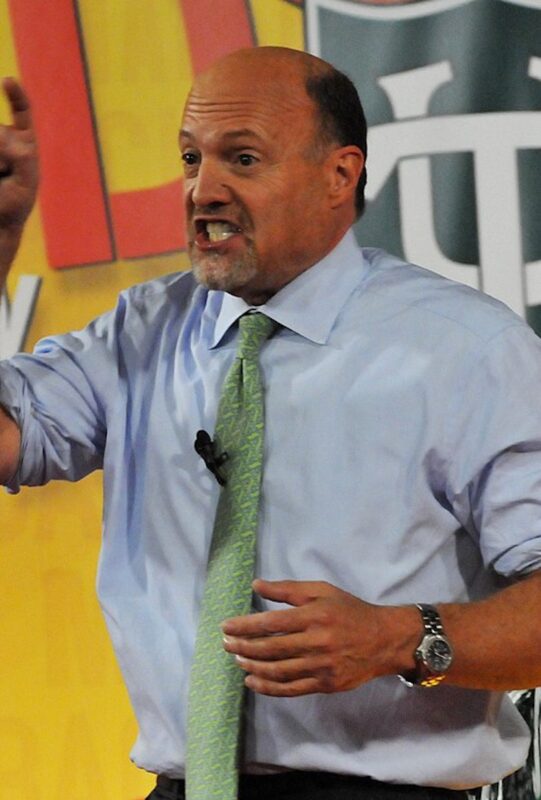 "Every once in a while, the market does something so stupid it takes your breath away."
"Every person has a right to be rich in this country, and I want to help them get there."
"I will stand up for what I believe and for what I have always believed."
"I wish it grew on trees, but it takes hard work to make money."
"We are all wrong so often that it amazes me that we can have any conviction at all over the direction of things to come. But we must."
Wrap Up
Jim Cramer is an American television host and former hedge fund manager who has a net worth of $150 million. Cramer is noted for his financial expertise and business acumen. He is also an acclaimed author, with numerous bestselling publications to his name.