Last Updated on March 8, 2022
Who Is Jimmy Fallon?
James Thomas Fallon is an American comedian, actor, television show host, television producer, writer, and singer.

As a television presenter, Fallon is best known for being a cast member on Saturday Night Live, as well as hosting several late-night talk shows. His most notable late-night talk shows include the Late Night with Jimmy Fallon and The Tonight Show Starring Jimmy Fallon.
Quick Facts
| | |
| --- | --- |
| Full Name: | James Thomas Fallon |
| Popular Name: | Jimmy Fallon |
| Gender: | Male |
| Birth Date: | September 19, 1974 |
| Age: | 47 years |
| Parents: | James W. Fallon and Gloria Feeley Fallon |
| Siblings: | Gloria Fallon |
| Birth Place: | New York City, New York |
| Nationality: | American |
| Ethnicity: | Irish, German, and Norwegian |
| Education: | St. Mary of the Snow School, Saugerties High School, and The College of Saint Rose |
| Marital Status: | Married |
| Sexual Orientation: | Straight |
| Wife/Spouse: | Nancy Juvonen |
| Children: | Winnie Fallon and Frances Cole Fallon |
| Dating: | N/A |
| Net Worth: | USD 60 million (as of December 31, 2020) |
| Source of Wealth: | Comedy, Acting, Television Presenting, Television Production, Screenwriting, Writing, Singing, and Other Ventures |
| Height: | 5′ 11″ (1.80 m) |
| Weight: | 72.5 kg; In pounds: 160 lbs. |
Early Life and Career Information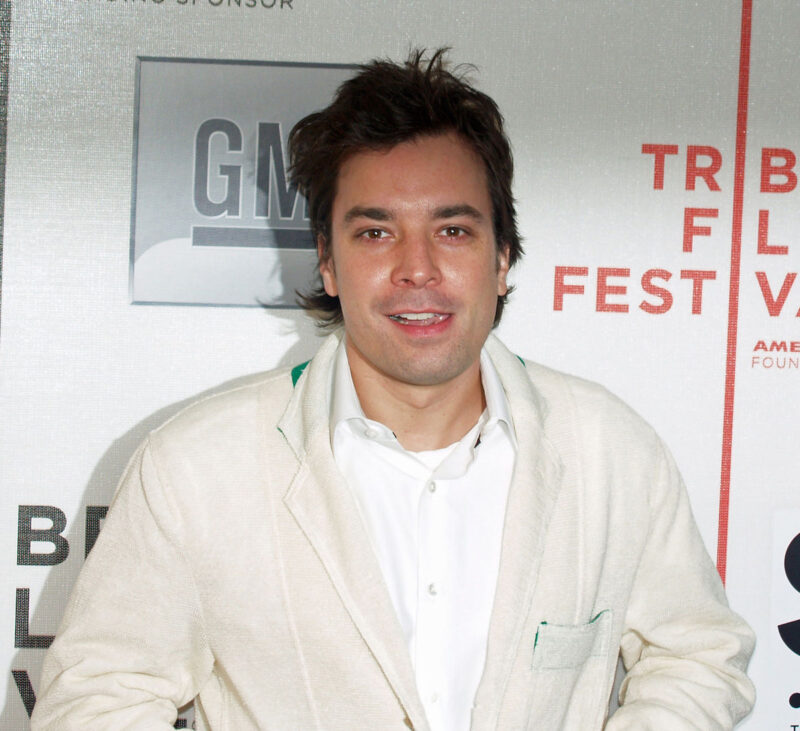 Jimmy Fallon was born on September 19, 1974, in New York City, New York, to James W. Fallon and Gloria Feeley Fallon.

As a teenager, Jimmy Fallon was an avid fan of The Dr. Demento Show. It's through this program that he developed an interest in comedy, acting, and music.

Jimmy was also a huge fan of the late-night comedy program Saturday Night Live. He soon began to reenact scenes from the show, as well as create impersonations of famous celebrities at the time, such as comedian Dana Carvey and actor James Cagney. By the age of 13, Fallon was already performing comedy plays and music in local shows and contests.

Fallon continued honing his comedy and acting talents in high school, performing in most of the school's stage productions. After graduating from high school, he proceeded to The College of Saint Rose. However, Fallon opted to drop out of college in favor of pursing comedy full-time. He would later receive a B.A in communications from the same institution in May 2009.

After dropping out of college in 1995, Jimmy Fallon moved to Los Angeles, where he officially kicked off his comedy career. He performed stand-ups at the Improv, where he reportedly earned $7.50 per set.

While in Los Angeles, Fallon split his time between doing comedy and acting. Some of the early movies and television series he appeared in include The Scheme, Father's Day, and on the show Spin City.

In 1997, Jimmy Fallon unsuccessfully auditioned for Saturday Night Live. However, he succeeded in his second attempt and joined the show in 1998. He was a regular SNL cast member until the 2004 season.

After leaving Saturday Night Live, Fallon focused his attention on acting. He appeared in numerous movies between 2004 and 2008, including Taxi (2004), Fever Pitch (2005), Factory Girl (2006), and The Year of Getting to Know Us (2008).

In 2009, Jimmy Fallon began hosting the Late Night with Conan O'Brien show after taking over from Conan O'Brien. The show was subsequently renamed Late Night with Jimmy Fallon. He hosted the show until 2013.

In 2014, Fallon took over from Jay Leno as the host of The Tonight Show. He continues to host the show to date.

In addition to his comedy, film, and television careers, Jimmy Fallon has also pursued a singing and writing career. He released his debut studio album titled Blow Your Pants Off on June 8, 2012. Barely two months later, Fallon followed up with his second album – The Bathroom Wall.

As an author, Jimmy Fallon has written several books, including:

• I Hate This Place: The Pessimist's Guide to Life,
• Snowball Fight!. Dutton Books for Young Readers,
• Thank You Notes,
• Thank You Notes 2,
• Your Baby's First Word Will Be DADA,
• Everything Is Mama,
• This Is Baby, and
• 5 More Sleeps 'Til Christmas

Fallon is also the recipient of numerous awards, such as:

• 2 Primetime Emmy awards in the category Outstanding Creative Achievement in Interactive Media – Nonfiction (2009 and 2010),
• The 2011 People's Choice award in the category Favorite Late Night TV Host,
• The 2012 Critics' Choice Television award in the category Best Talk Show,
• The 2012 Primetime Emmy award in the category Outstanding Guest Actor in a Comedy Series,
• The 2012 Grammy award in the category Best Comedy Album,
• The 2015 People's Choice award in the category Favorite Late Night Talk Show Host, and
• The 2020 People's Choice award in the category The Nighttime Talk Show of 2020
Jimmy Fallon's Net Worth
As of December 31, 2020, Jimmy Fallon had a net worth of 60 million. He has earned much of his wealth through his highly successful career as a television presenter, actor, and comedian.

Although he began as a stand-up sensation, a huge chunk of Fallon's wealth actually comes from hosting late-night talk shows. He earns $16 million annually from hosting The Tonight Show alone.
Lessons from Jimmy Fallon
1. Always keep your eyes on the prize

Jimmy Fallon always wanted to become a cast member on Saturday Night Live. He once said, ''If I ever cut into a birthday cake and made a wish, I would wish to be on SNL. If I threw a coin into a fountain, I would wish to be on SNL. If I saw a shooting star, I would wish to be on SNL.''

2. You don't have to make it on the first attempt

Fallon failed in his first audition for Saturday Night Live. He was treated to all manner of negative voices on how difficult it was to make it to the show. However, he ignored these voices and decided to try his luck a second time, and he succeeded this time.

3. It's fine to sacrifice some ambitions for the greater good

While in college, Fallon found it exceedingly difficult to split his time between studying and doing stand-ups. He eventually decided to drop out of college and focus on comedy. As it turned out, that decision paid off.
Famous Quotes by Jimmy Fallon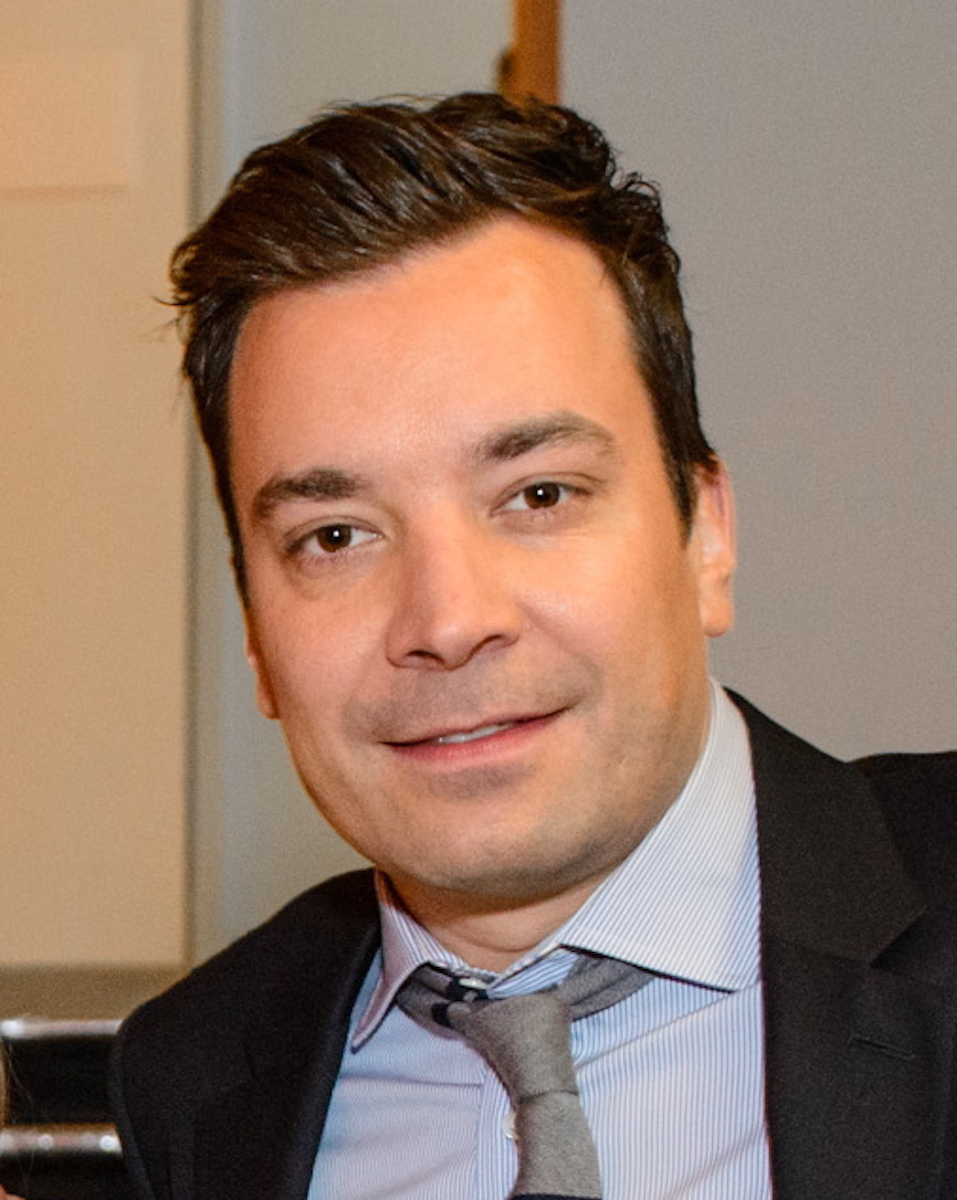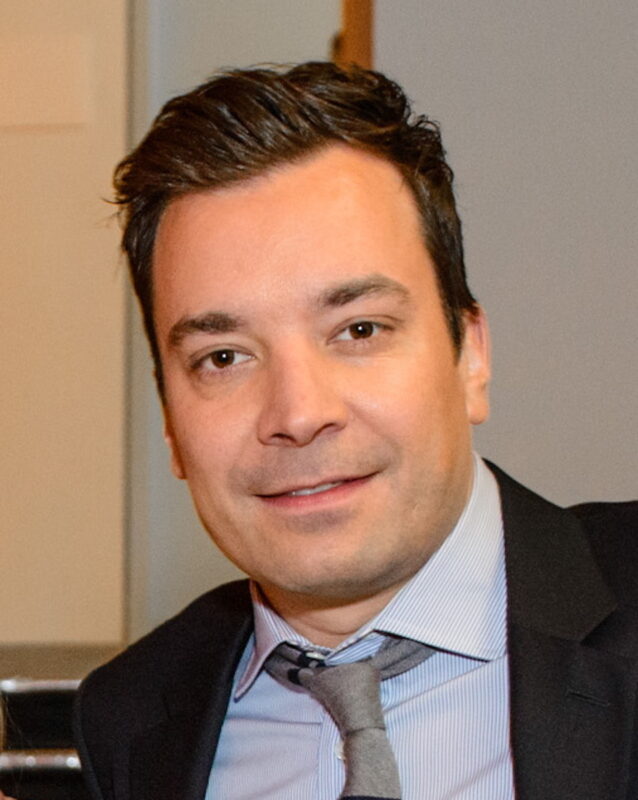 "Don't keep reaching for the stars because you'll just look like an idiot stretching that way for no reason."
"Everyone looks so much better when they smile."
"Have fun' is my message. Be silly. You're allowed to be silly. There's nothing wrong with it."
"If you're a sports fan you realize that when you meet somebody, like a girlfriend, they kind of have to root for your team. They don't have a choice."
"The one thing you shouldn't do is try to tell a cab driver how to get somewhere."
Wrap Up
Jimmy Fallon is one of the most accomplished comedians and late-night talk show hosts of all time. Thanks to his long career in the entertainment industry, Fallon has also emerged as one of the wealthiest television personalities, boasting a net worth of $60 million as of 2020.