Last Updated on January 18, 2022
Who Is JK Rowling?
Joanne Rowling, popularly known be her pen name J.K Rowling, is a British author and philanthropist who's famous for writing the Harry Potter fantasy series.
The Harry Potter book series holds the record for the best-selling book series of all time, having sold over 500 million copies and won numerous prestigious awards. The books have also been the basis of the Harry Potter film series, which have also gone on to achieve critical and commercial success.

In addition to Harry Potter's fantasy books, JK Rowling also writes crime fiction books, mostly under the pen name Robert Galbraith. Rowling has books in other genres too, including tragicomedy, drama, and young adult fiction.
Quick Facts
| | |
| --- | --- |
| Full Name: | Joanne Rowling |
| Popular Name: | JK Rowling |
| Gender: | Female |
| Birth Date: | July 31, 1965 |
| Age: | 56 years |
| Parents: | Peter James Rowling and Anne Volant Rowling |
| Siblings: | Dianne Rowling |
| Birth Place: | Yate, Gloucestershire, England |
| Nationality: | English |
| Ethnicity: | White, Scottish, Alsatian German, and French |
| Education: | St Michael's Primary School, Wyedean School and College, and the University of Exeter |
| Marital Status: | Married. Previously married to Jorge Arantes (from 1992 until their divorce in 1995) |
| Sexual Orientation: | Straight |
| Wife/Spouse: | Neil Murray |
| Children: | Jessica Isabel Rowling Arantes (from her first marriage) and David Gordon Rowling Murray and Mackenzie Jean Rowling Murray (from her current marriage) |
| Dating: | N/A |
| Net Worth: | USD 1 billion (as of August 1, 2021) |
| Source of Wealth: | Writing and Other Ventures |
| Height: | 5′ 5″ (1.65 m) |
| Weight: | 54 kg; In pounds: 119 lbs. |
Early Life and Career Information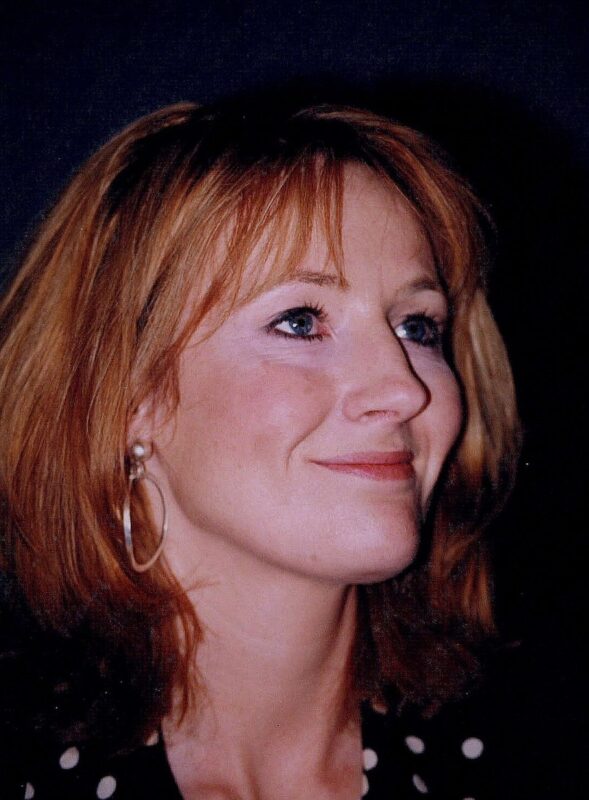 JK Rowling was born on July 31, 1965, in Yate, Gloucestershire, England, to Peter James Rowling and Anne Volant Rowling. Her father was a Rolls Royce aircraft engineer, whereas her mother was a science technician.

JK Rowling began writing novels in her preteen years, focusing on fantasy stories which she could read to her younger sister, Dianne. After graduating from the University of Exeter with a Bachelor of Arts degree in French and Classics, Rowling moved to Porto, Portugal, where she became an English teacher. The teaching job was instrumental in shaping her future career as a writer, as it helped her hone her English skills even further.

In the early 90s, while working for Amnesty International as a secretary and researcher, JK Rowling conceived the idea of her first novel. The novel would be based on a young boy who, upon discovering that he's a wizard, decided to attend a wizardry school.
Although she didn't exactly have the entire plot in mind back then, Rowling began to put the novel together as soon as she got back to her apartment in Clapham Junction. She finished writing the novel in 1995 and titled it Harry Potter and the Philosopher's Stone (retitled as Harry Potter and the Sorcerer's Stone in the United States).

Soon after finishing writing her first novel, Rowling embarked on campaigns to get it published. Fortunately, she successfully pitched the novel to Bloomsbury Publishing, who agreed to publish it, paying her £1,500 advance.

As soon as it left the publishing house in June 1997, Harry Potter and the Philosopher's Stone was an instant success. Rowling was able to secure financing from the Scottish Arts Council to author her second novel. She has since authored six sequels to the first Harry Potter installment, the most recent of which was released in 2007. The books have been translated into over 60 languages and have been the inspiration behind numerous movies.
JK Rowling's Net Worth
That JK Rowling is the richest author on the planet is beyond doubt. And she didn't earn that title yesterday.

In 2004, Forbes Magazine recognized Rowling as the first author to become a dollar billionaire. The same year, Forbes declared her the second-richest female entertainer, as well as the 1,062nd richest person in the world. In 2017, Forbes once again named Rowling as the highest-paid author on the planet, having earned $95 million (or £72 million) that year. More recently, Rowling made the 2020 Sunday Times Rich List, where she was ranked 178th richest person in the United Kingdom.

As of August 1, 2021, JK Rowling had a net worth of 1 billion US Dollars or about 775 million Pound Sterling. In a typical year, Rowling earns between $50 and $100 million from her various engagements, much of which comes from book royalties and movie advances.

Although she has authored tons of novels, Rowling's Harry Potter series remains her most commercially successful project.

The Harry Potter books include:

• Harry Potter and the Philosopher's Stone (1998),
• Harry Potter and The Chamber of Secrets (1998)
• Harry Potter and The Prisoner of Azkaban (1999),
• Harry Potter and The Goblet of Fire (2000),
• Harry Potter and the Order of the Phoenix (2003),
• Harry Potter and The Half-Blood Prince (2005), and
• Harry Potter and The Deathly Hallows (2007)
Lessons from JK Rowling
1. Make the most of every opportunity

JK Rowling's mum lost her 10-year battle with multiple sclerosis while Rowling was writing her first Harry Potter book. Her mother's death heavily affected her and threatened to derail her writing ambitions. However, Rowling smarted from the ordeal and was able to channel some of her own feelings of grief into the book.

2. Be humble

Although she rolls in money, JK Rowling doesn't consider herself any more privileged. In fact, she has occasionally downplayed her wealth, claiming that she's not nearly as rich as is reported in many media outlets around the world.

3. Giving back is a duty

JK Rowling is a generous philanthropist who has donated a record $150 million to charity to date. In 2001, she founded the Volant Charitable Trust, which seeks to fight childhood poverty.
Famous Quotes by JK Rowling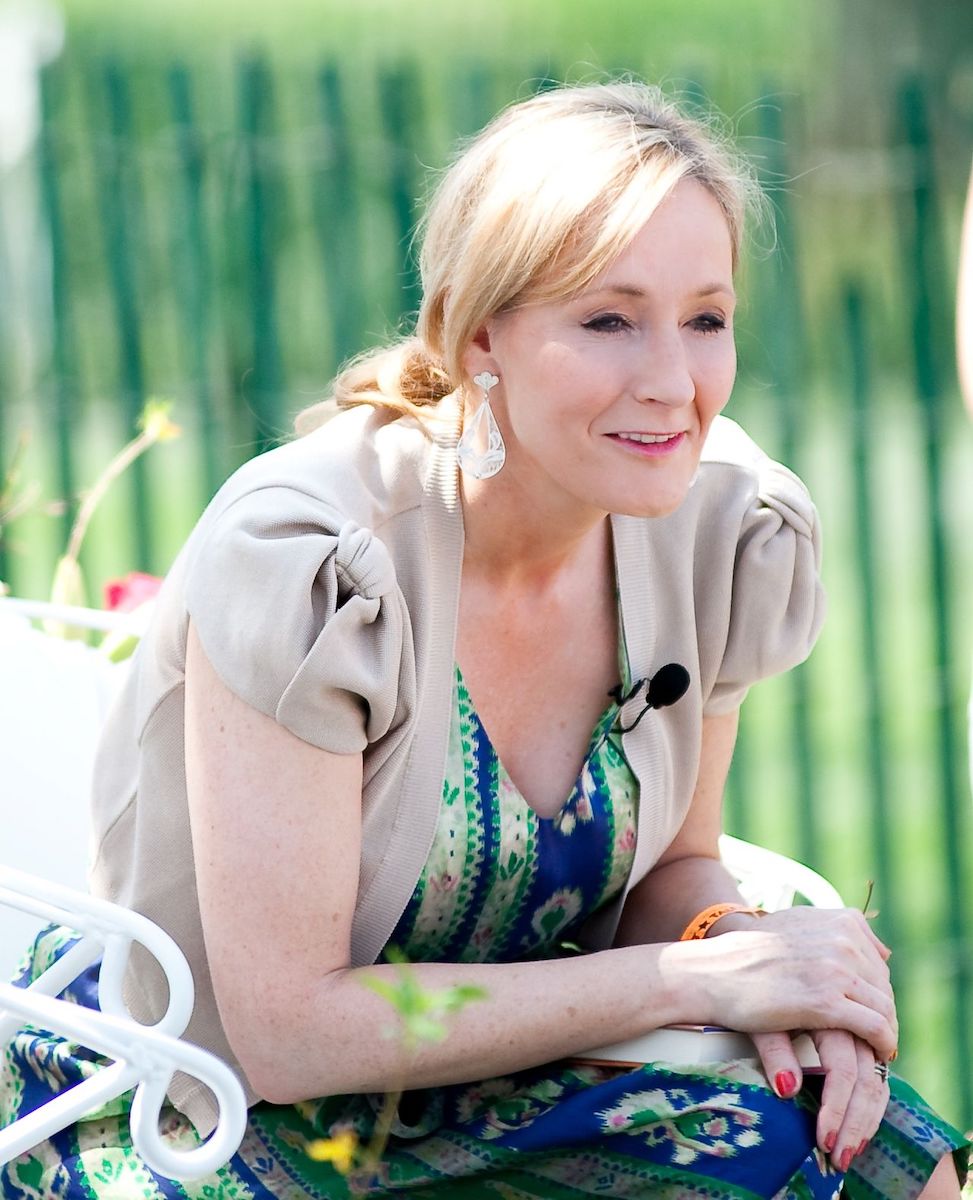 "Dark and difficult times lie ahead. Soon we must all face the choice between what is right and what is easy."
"Happiness can be found, even in the darkest of times, if one only remembers to turn on the light."
"It does not do to dwell on dreams and forget to live."
"It is our choices…that show what we truly are, far more than our abilities."
"There is no good or evil: only power and those too weak to seek it."
Final Word
JK Rowling has treated the literary world to some of the most scintillating reads ever. Her talents haven't gone unnoticed, as she has won numerous awards throughout her writing career. And she has an impressive net worth to show for it too.