Last Updated on March 8, 2022
Who Is Joe Biden?
Joseph Robinette Biden Jr., popularly known as Joe Biden, is an American politician and lawyer. Biden served as the 47th vice president of the United States for two terms, from 2009 to 2017.

Prior to entering White House, Joe Biden served seven terms as the Senator for Delaware between 1973 and 2009. He is currently in the race for the president of the United States, contesting under the Democratic Party ticket.
Quick Facts
| | |
| --- | --- |
| Full Name: | Joseph Robinette Biden Jr. |
| Popular Name: | Joe Biden |
| Gender: | Male |
| Birth Date: | November 20, 1942 |
| Age: | 79 years |
| Parents: | Joseph Robinette Biden Sr. and Catherine Eugenia "Jean" Biden |
| Siblings: | Francis W. Biden, James Brian Biden, and Valerie Biden |
| Birth Place: | Scranton, Pennsylvania |
| Nationality: | American |
| Ethnicity: | English, Irish, and French |
| Education: | St. Paul's Catholic Elementary School in Scranton, Archmere Academy, University of Delaware, and University of Syracuse Law School |
| Marital Status: | Married. Previously married to Neilia Biden (from 1966 until her death in 1972) |
| Sexual Orientation: | Straight |
| Wife/Spouse: | Jill Tracy Jacobs Biden |
| Children: | 3 from his first marriage – Joseph R. Biden III (deceased), Robert Hunter Biden, and Naomi Christina Biden (deceased); and 1 from his current marriage – Ashley Blazer |
| Dating: | N/A |
| Net Worth: | USD 9 million (as of August 1, 2021) |
| Source of Wealth: | Politics, Law, Writing, Speaking Engagements, and Other Ventures |
| Height: | 6′ 0″ (1.83 m) |
| Weight: | 82 kg; In pounds: 180 lbs. |
Early Life and Career Information
Joe Biden was born on November 20, 1942, in Scranton, Pennsylvania, to Joseph Robinette Biden Sr. and Catherine Eugenia "Jean" Biden. Biden graduated from the Archmere Academy in 1961 and proceeded to the University of Delaware, where he graduated with a Bachelor of Arts degree in 1965. He eventually earned his law degree from Syracuse University College of Law in 1968.

Not interested in pursuing his career as a lawyer, Joe Biden decided to venture into politics. He successfully vied for the Senator of Delaware in 1972 and was re-elected to the office a record six times.

Biden resigned as Delaware Senator after winning the 2008 presidential elections alongside Barack Obama. Obama and Biden were re-elected to White House in 2012.

After retiring as VP in 2016, Joe Biden is determined to go back to White House, this time as the president of the United States.
Joe Biden's Net Worth
Before becoming vice president, Joe Biden considered himself as one of the poorest congressmen and would often refer to himself as middle-class Joe. At that time, his net worth was a paltry $500,000. If these figures are accurate, then he was surely one of the poorest members of the congress.

According to Biden's tax returns that are in the public domain, he earned a total of $215,432 in 1998. The following years, his annual income staggered at around $200,000, until 2009 when those figures increased by $55,000, thanks to additional income from pensions and social security.

At the end of his term as VP, Biden's financial disclosure put his net worth at a staggering $1.5 million. As he was preparing to leave office in 2016, Joe Biden was earning up to $400,000 per year. Many would have expected those figures to shrink after Biden left White House. But they didn't. In fact, Biden's net worth has skyrocketed over the years he has been outside White House.
He and his wife, Jill, have reportedly earned up to $15 million from book sales and speaking engagements alone. In 2017, Biden earned a cool $11 million from his various endeavors. The following year, he netted some $4.6 million. As of August 1, 2021, Joe Biden's net worth stands at $9 million.

Biden has always made public speeches throughout his professional career as a lawyer and politician. However, he has achieved incredible success as a speaker and author a bit recently. He now earns thousands of dollars from his public speeches and book deals.
For instance, he bagged a cool $190,000 in 2018 from one speech that he made at Drew University in New Jersey. Between 2017 and 2018 alone, Biden delivered a total of 40 speeches and received a 5- or 6-figure salary from each one of them.

As an author, Joe Biden has received much of his earnings from a $10 million, 3-year deal that he and his wife signed with Flatiron Books after leaving White House. After publishing the book Promise Me, Dad, which details his son's death, Biden embarked on a tour promoting it. He made at least 40 stops. In each of his stops, basic tickets went for $25, whereas VIP tickets cost $450.

It's also worth noting that even though he doesn't earn a salary as vice president, Biden is still entitled to a federal pension that could be more than $250,000 annually.

Joe Biden has also had interests in real estate. His primary residence is a home located in the neighborhood of Greenville, Wilmington, Delaware. The Bidens acquired the home in 1997 for $350,000, and its current value is estimated to be upwards of $2 million. In 2017, Biden and his wife purchased another home in Delaware for $2.74 million.
The 6-bedroom vacation home is located in Rehoboth Beach. Still on real estate, the Biden's family is believed to have earned roughly $170 000 in rental income. The couple reportedly rent out their guest house to the Secret Service agents while Biden was still vice president, at a cost of $2,200 per month.

CelticCapri Corp. has also contributed significantly to Joe Biden's net worth. This is the business that Joe and Jill used to facilitate their works after leaving White House, and Biden reportedly drew a $425,000 salary from it.

But things haven't always been rosy for Joe, financially speaking. At some point, his only financial asset was his primary home in Delaware and the former VP was always teetering on the brink of debt. Records show that he took several loans against his home and between 1983 and 2015, Biden's debt was equivalent to the cash value of his life insurance.
Life Lessons from Joe Biden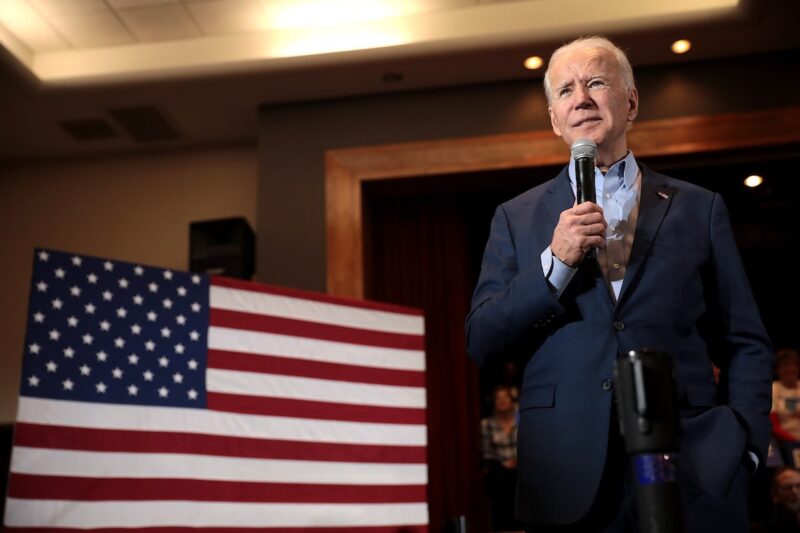 1. Always be yourself

Joe Biden has been quoted as saying that he wouldn't change his personality even if he became president of the United States.

2. Be a fighter

Biden lost his first wife and daughter to a grisly road accident during his first year as Senator of Delaware. The incident threatened to suspend his political career but the fighter in him kept him going.

3. Failure is part and parcel of success

We all fail once in a while. However, our true measure doesn't consist in how many times we fail but whether our failure causes us to give up. Bidens once said, ''failure at some point in your life is inevitable, but giving up is unforgivable."
Famous Quotes by Joe Biden
"A lucky person gets up in the morning, puts both feet on the floor, knows what they're about to do and thinks it still matters."
"Don't tell me what you value, show me your budget, and I'll tell you what you value."
"Our future cannot depend on the government alone. The ultimate solutions lie in the attitudes and the actions of the American people."
"We must rekindle the fire of idealism in our society, for nothing suffocates the promise of America more than unbounded cynicism and indifference."
"You know you're a success when you look at your kids and realize they turned out better than you."
Conclusion
Joe Biden comes to the 2020 presidential race with a wealth of experience in leadership. Having served as both Senator and Vice President, and coupled with his progressive sociopolitical ideologies, Biden might just be the right man for the job. But as the saying goes, 'may the best man win'.