Last Updated on January 12, 2022
Who Is John Legend?
John Roger Stephens is an American singer, songwriter, and record producer who rose to fame in the early 2000s after collaborating with numerous established artists, such as Jay-Z, Kanye West, and Alicia Keys. Legend gained widespread recognition following the release of his debut album, Get Lifted, in 2004.

In addition to music, John Legend has also pursued a successful career in the film and television industries at different capacities, including acting, filmmaking, and television production. He is also a renowned philanthropist and has donated millions towards various causes.
Quick Facts
| | |
| --- | --- |
| Full Name: | John Roger Stephens |
| Popular Name: | John Legend |
| Gender: | Male |
| Birth Date: | December 28, 1978 |
| Age: | 43 years |
| Parents: | Ronald Lamar Stephens and Phyllis Elaine Lloyd |
| Siblings: | Ronald Stephens II, Vaughn Anthony Stephens, and Phyllis Stephens |
| Birth Place: | Springfield, Ohio |
| Nationality: | American |
| Ethnicity: | African-American, White, and Native American |
| Education: | North High School and the University of Pennsylvania |
| Marital Status: | Married |
| Sexual Orientation: | Straight |
| Wife/Spouse: | Chrissy Teigen |
| Children: | Luna Simone Stephens and Miles Theodore Stephens |
| Dating: | N/A |
| Net Worth: | USD 75 million (as of December 31, 2021) |
| Source of Wealth: | Singing, Songwriting, Record Producing, Acting, Film Production, and Other Ventures |
| Height: | 5′ 7″ (1.75 m) |
| Weight: | 60 kg; In pounds: 132 lbs. |
Early Life and Career Information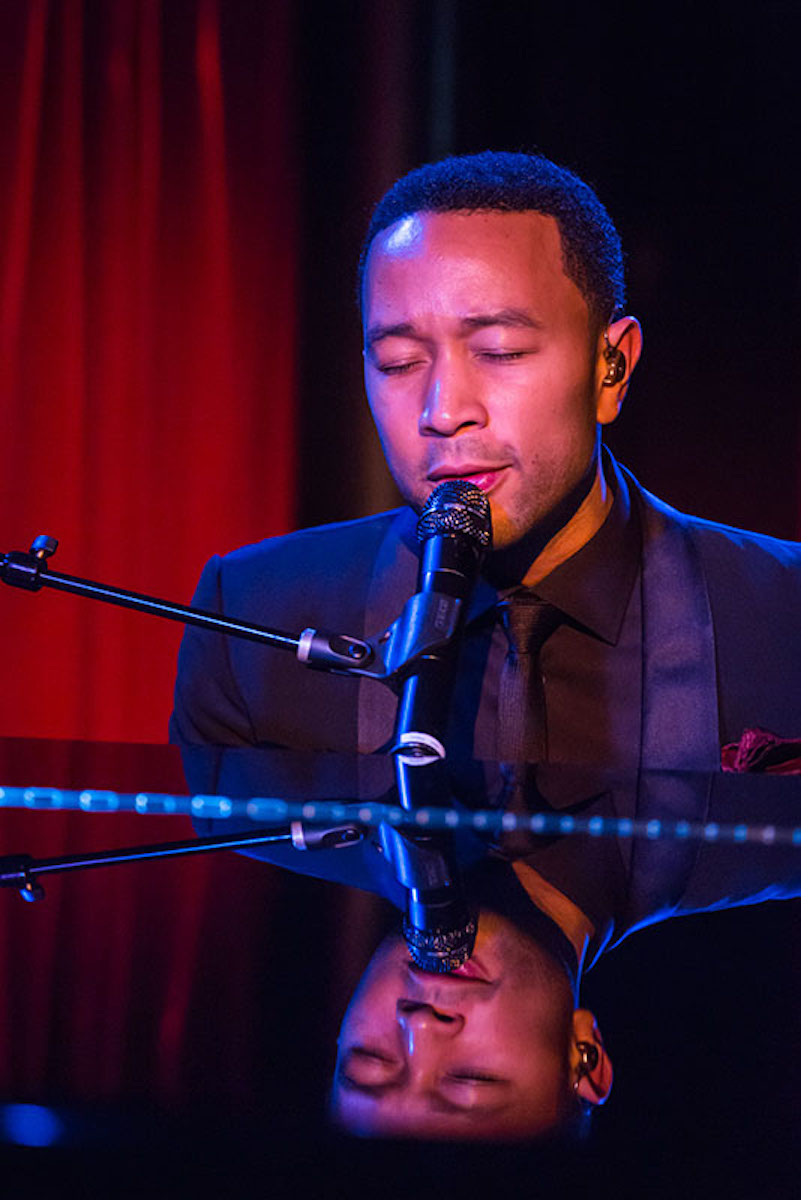 John Legend was born on December 28, 1978, in Springfield, Ohio, to Ronald Lamar Stephens and Phyllis Elaine Lloyd. His father was a factory worker at International Harvester, whereas his mother was a seamstress. Legend's parents were also involved in music besides their regular jobs. Ronald was a drummer, whereas Phyllis was a music director at her local church choir. John's grandmother was the leading church organist. So, music pretty much runs in his family's blood.

Coming from a family with a musical history, it was only expected that John Legend would develop an interest in music at a fairly tender age. And those expectations turned out to be true.

Legend began playing the piano at the tender age of 4. By the time he was 7 years, he was already a regular member of his local church choir.

John Legend's musical talents continued to show throughout his high school and college years. In college, Legend served as the president as well as musical director for a jazz and pop a cappella group known as The Counterparts.

After graduating from college with a bachelor's degree in English in 1999, John Legend shortly worked at the Boston Consulting Group (BCG) as the management consultant. It's during this time that Legend officially kicked off his music career. He went on to release two independent albums over the next two years – John Legend (2000) and Live at Jimmy's Uptown (2001).

Over the next three years, Legend collaborated with numerous established artists and leveraged their popularity to grow his personal brand. He eventually released his debut studio album in 2004, titled Get Lifted. The album was both a critical and commercial success. It debuted at the #7 position on the US Billboard 200 and sold at least 116,000 copies in its first week alone, before going on to win the 2006 Grammy Award for Best R & B Album.

In 2006, John Legend released his second album, Once Again. The album hit the #3 spot on the Billboard 200. The single 'Heaven' off the album won the 2007 Grammy Award in the category Best Male R & B Vocal Performance.

John Legend has since followed up with five more studio albums and two collaboration albums. They include:

• Evolver (2008)
• Love in the Future (2013)
• Darkness and Light (2016)
• A Legendary Christmas (2018)
• Bigger Love (2020)
• Wake Up! (with the Roots) (2010)
• Jesus Christ Superstar Live in Concert (Original Soundtrack of the NBC Television Event) (2018)

Besides music, John Legend has also appeared in numerous films and television shows. He made his cinematic debut in the 2008 movies Sesame Street: Elmo Loves You! and Soul Men.

In 2012, Legend lent his voice to the movie The Savoy King: Chick Webb & the Music That Changed America, before going on to produce Southside with You, the same year.

Some of the television shows that John Legend has appeared in include; Curb Your Enthusiasm (2006), Dancing with the Stars (2010), and The Voice (2019 – present).
John Legend's Net Worth
As of December 31, 2020, John Legend had a net worth of $75 million. That's the combined net worth with his wife, supermodel Chrissy Teigen.

However, the vast majority of the family's net worth comes from Legend's various endeavors, much of which is attributable to his music. It's worth noting that all Legend's albums have been commercial hits. And besides album sales, John Legend has also embarked on fairly successful tours.

He has since gone on six tours, including:

• Get Lifted Tour (2005)
• Once Again Tour (2007)
• Evolver Tour (2009)
• Love in The Future World Tour (2014)
• Darkness and Light World Tour (2017)
• Bigger Love Tour (2020)

In addition to his musical endeavors, a significant portion of Legend's net worth also comes from his engagements in the film and television industries. Legend has appeared in numerous films as an actor and voice actor, as well as produced some movies and television shows.

Legend and his wife also boast an impressive real estate portfolio.

In April and May 2018, Legend and Teigen bought two penthouses in New York City for $8 million and $9 million, respectively. In April 2020, the couple paid $5.1 million for a modern contemporary house located in West Hollywood, California. And in September 2020, Legend and Teigen paid a jaw-dropping amount of $17.5 million to acquire a mansion in Beverly Hills.

The couple's primary residence is a Beverly Hills home which they purchased in 2016 for $14.1 million.
Lessons from John Legend
1. Don't let your achievements slow you down

John Legend's first studio album was a remarkable success. But instead of wallowing in the glory of his achievements, Legend went on to release several other albums.

2. Fear is inevitable, but overcoming it is our duty

According to Legend, it's okay to be afraid as long as you take serious measures to rise above your fear. He once said, 'It's not wrong to be afraid, but you have to fight through fear to overcome it.'

3. Partner with others

John Legend is one of the most popular collaborators in the music industry. He has worked with Jay-Z, Kanye West, Alicia Keys, and even the late Michael Jackson.
Famous Quotes by John Legend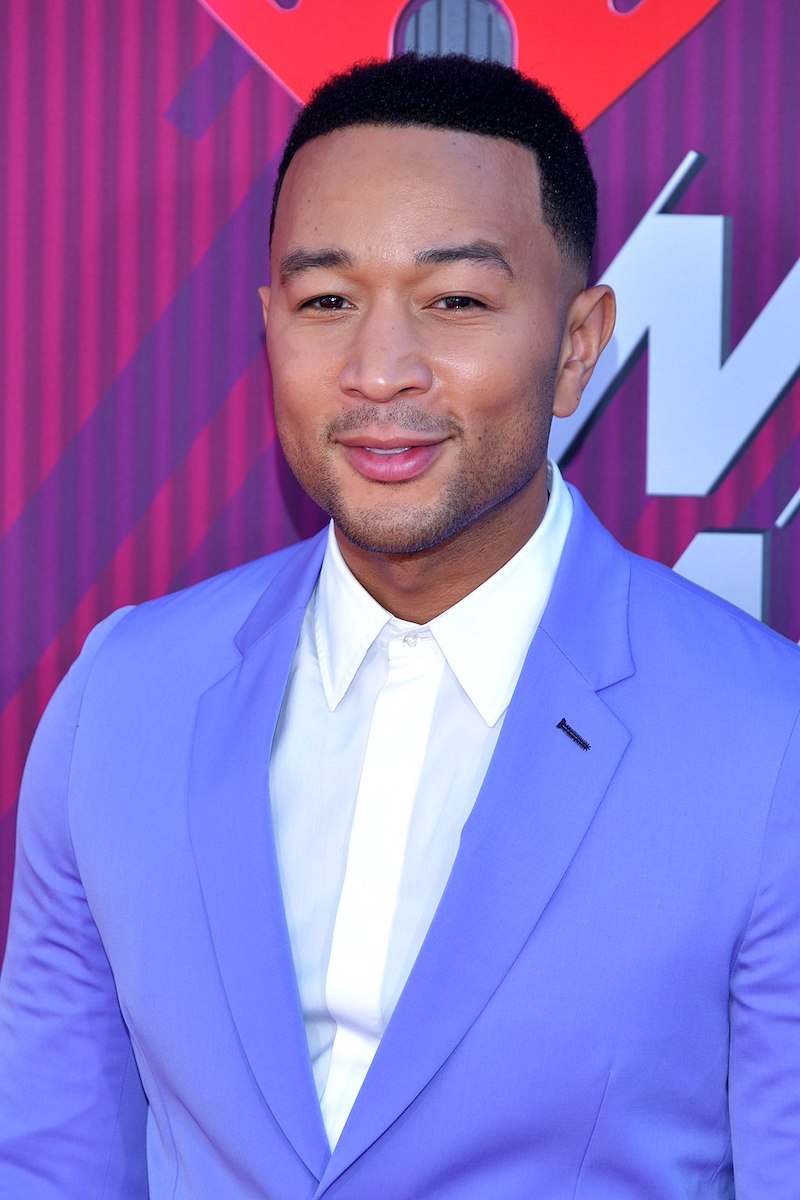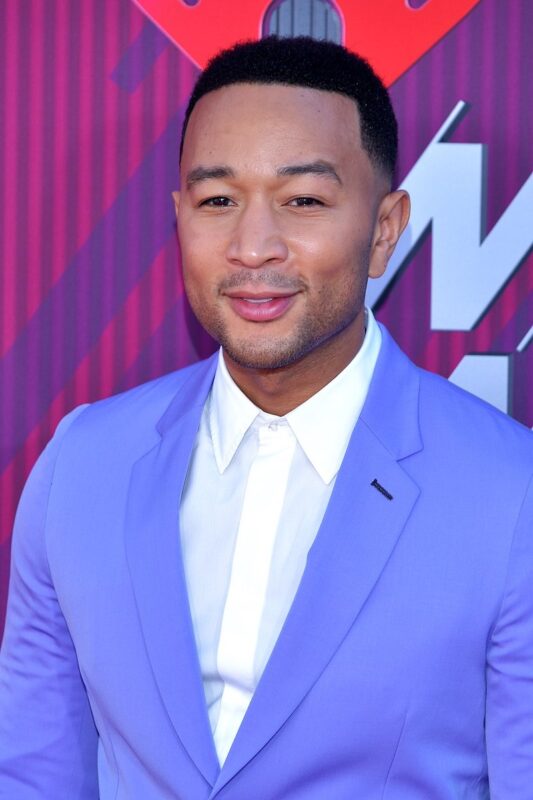 "I'm trying to be me and embrace all the parts of me that have grown up, listened to more music and soaked up more influences."
"The more I get, the more I gotta do."
"The ride for me has been good so far. I am blessed, because I enjoy doing what I am doing."
"When we think about equality and freedom and justice, we know we've got more work to do, and we're going to do that work. We want to do that work, and we hope that our song is inspiration for those who want to do that work as well."
"When you see people that are impoverished and people who are dealt an unfair hand, then if we have the power to help them, we should try to do that."
Final Word
John Roger Stephens may have acquired the 'Legend' moniker a little too early. But over time, the R & B sensation has truly proven that he is deserving of the title 'Legend.' Thanks to his musical and acting efforts, John Legend boasts a net worth of $75 million, as of December 31, 2020.