Last Updated on March 8, 2022
Quirk and whimsy were the trademarks of Johnny Depp long before the "quirky" archetype become popular. And actually, he sang in Sweeney Todd, too.
But outside of being the poster boy for whimsical acting, Depp has had a long career and throughout it all, he's inspired quite a number of people.
Early Life
There's an odd, nice feeling that comes from knowing that John Christopher Depp II was actually a quirky boy, at least when he was younger. Depp recalls growing up as a bit of an oddball in Kentucky. His behavior had even concerned his parents, John and Betty Sue, to the point of wondering whether he had Tourette's.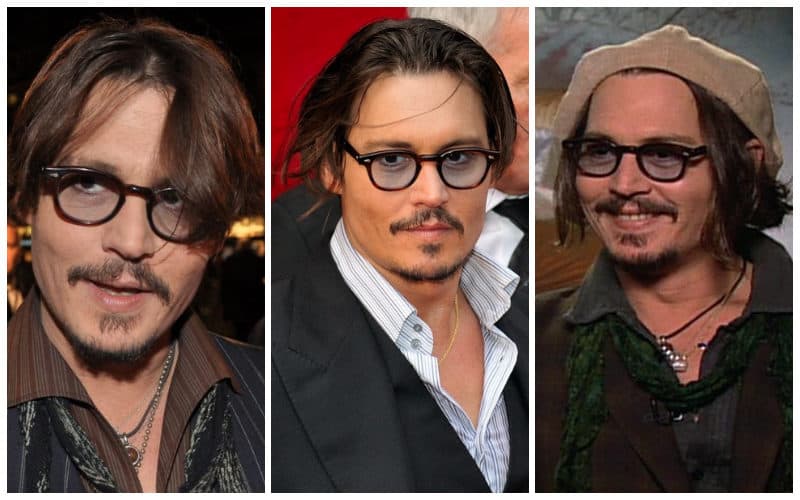 But it's almost painful to read the details of Depp's life and come to the conclusion that he had to grow up fast. To accommodate his father's job, as a civil engineer, Depp's family moved a lot. He has said that he lived in about 20 houses by the time he was 15.
The continuous moving likely affected him as a child. And the pure age of 12, Depp developed self-destructive habits. He started smoking, doing drugs, and physically harming himself.
The relocation wasn't the extent of his family problems, however. Depp once described his rearing as "violent upbringing." And when he was 15, his parents divorced. This affected his relationship with his father, whom he had to collect child support from on a weekly basis, and a rift was created between them.
Depp would later recall that during these stressful times, he would simply lock himself in his room with a guitar. These sessions were, at least, not for naught. At 16, Depp would choose to join a garage band called The Kids over continuing his education. The Kids reached a modicum of fame, but not enough to keep Depp from living out of his friend's car for some months.
An unexpected star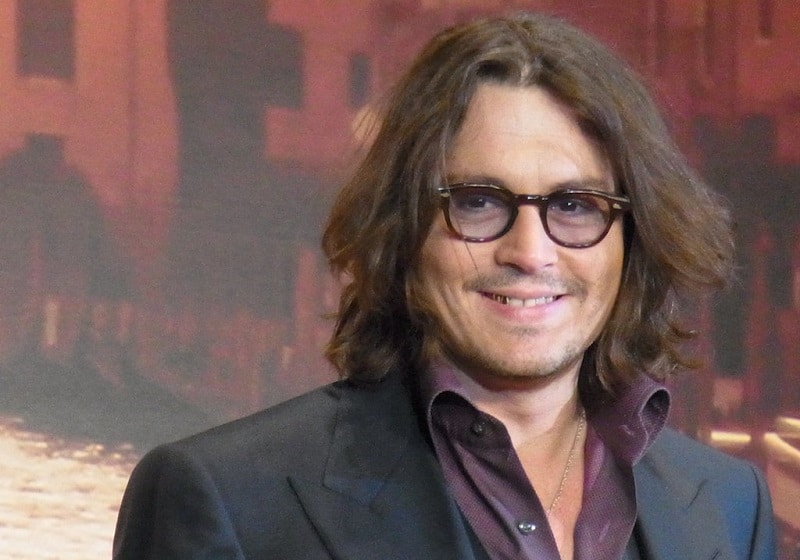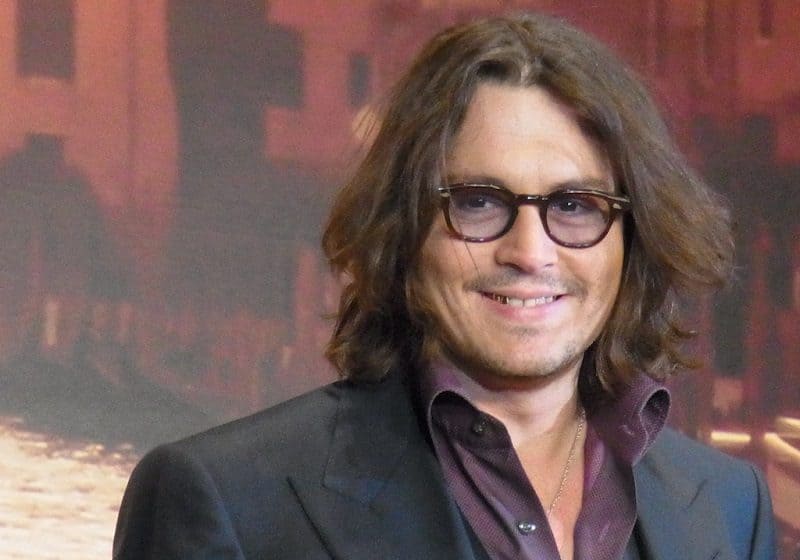 Depp was 20 when he married Lori Allison, and he was 21 when she introduced him to actor Nicolas Cage. At the time, Johnny Depp was still strapped for cash as a budding musician. So, he started taking acting gigs to help finance his musical career after Cage introduced him to an agent.
The legitimate start of Johnny Depp's career was more or less the product of luck. The first real role he landed was as part of the cast in "A Nightmare on Elm Street." He landed on director Wes Craven's radar through word of mouth, a friend of Depp's had the role of the coroner and he put a good word in.
After meeting with Depp, Craven was unsure of the choice and decided to enlist help from his then-14-year-old daughter and her friend. The role in question was for the lead's boyfriend. The girls picked Depp's headshot out of the choices because he was "beautiful."
The indie horror fic saw unexpected success and Johnny Depp's big break would come just three years later with "21 Jump Street."
Filmography
Johnny Depp's choice in roles has always been a little eccentric.
His star catapulted after 21 Jump Street. It only rose higher after his back-to-back leading roles in Cry-Baby in April 1990 and Edward Scissorhands later in December of the same year. And he became picky about his succeeding roles.
Although, whatever criteria he has for potential roles, no one really knows. He was a rightful A-lister by then and it seemed natural he'd go on to big-name films. But he turned down big productions like Titanic and Indecent Proposal. Instead, he acted for movies like Blow and Arizona Dream.
His filmography is strewn with other curiosities. The only seemingly consistent thread in Depp's career is his willingness to act for long-time friend Tim Burton, with whom he's made 8 movies with.
As for the rest of Depp's career, his movies include but are not limited to:
From Hell
The Astronaut's Wife
The Pirates of the Caribbean (franchise)
Sweeney Todd
The Imaginarium of Doctor Parnassus
Alice in Wonderland
The Lone Ranger
Black Mass
Johnny Depp has found a niche within family films. And he's etched a comfortable space with the quirky, almost manic, character that there's a bit of whiplash whenever he's seen in a different role. But he still proves he's got acting chops whenever he goes for more serious roles.
Legacy
Johnny Depp as an actor is known as a serious and slightly dark persona. He's been rather public with the bad stuff that's happened in his life and his previous drug problems.
But even he has time and innocence left over to play characters lifted right from your childhood. So, remember that there's always a time and place to just let go and be silly. And, whenever you're having trouble remembering, read along and collect a bit of light from the words of Johnny Depp.
Johnny Depp Quotes
"If someone were to harm my family or a friend or somebody I love, I would eat them. I might end up in jail for 500 years, but I would eat them." – Johnny Depp
"If you love two people at the same time, choose the second. Because if you really loved the first one, you wouldn't have fallen for the second." – Johnny Depp
"Music touches us emotionally, where words alone can't." – Johnny Depp
"My body is my journal, and my tattoos are my story." – Johnny Depp
"We're all damaged in our own way. Nobody's perfect. I think we're all somewhat screwy. Every single one of us." – Johnny Depp
"I think everybody's weird. We should all celebrate our individuality and not be embarrassed or ashamed of it." – Johnny Depp
"The only creatures that are evolved enough to convey pure love are dogs and infants." – Johnny Depp
"Just keep moving forward and don't give a shit about what anybody thinks. Do what you have to do, for you." – Johnny Depp
"There are four questions of value in life… What is sacred? Of what is the spirit made? What is worth living "for, and what is worth dying for? The answer to each is same. Only love." – Johnny Depp
"I try to stay in a constant state of confusion just because of the expression it leaves on my face." – Johnny Depp
"When kids hit 1 year old, it's like hanging out with a miniature drunk. You have to hold onto them. They bump into things. They laugh and cry. They urinate. They vomit." – Johnny Depp
"She's kind of a walking poem, she's this perfect beauty…but at the same time very deep, very smart." – Johnny Depp
"Life's pretty good, and why wouldn't it be? I'm a pirate, after all." – Johnny Depp
"You got to be careful: don't say a word to nobody about nothing anytime ever." – Johnny Depp
"I don't think anybody's necessarily ready for death. You can only hope that when it approaches, you feel like you've said what you wanted to say. Nobody wants to go out in mid-sentence." – Johnny Depp
"I always felt like I was meant to have been born in another era, another time." – Johnny Depp
"You can close your eyes to the things you don't want to see, but you can't close your heart to the things you don't want to feel." – Johnny Depp
"I am doing things that are true to me. The only thing I have a problem with is being labelled." – Johnny Depp
"I think everybody's nuts." – Johnny Depp
"If there's any message, it is ultimately that it's okay to be different; that it's good to be different, that we should question ourselves before we pass judgment on someone who looks different, behaves different, talks different, and is a different color." – Johnny Depp
"I think the thing to do is to enjoy the ride while you're on it." – Johnny Depp
"They say the world used to be bigger. The world's still the same – there's just less in it." – Johnny Depp
"My daughter was asked by a little old lady in a London hotel restaurant what her daddy did. She answered, "He's a pirate" – I was very proud of that answer." – Johnny Depp
"A dishonest man you can always trust to be dishonest." – Johnny Depp
"Growing old is unavoidable, but never growing up is possible. I believe you can retain certain things from your childhood if you protect them – certain traits, certain places where you don't let the world go." – Johnny Depp
"With any part you play, there is a certain amount of yourself in it. There has to be, otherwise it's just not acting. It's lying." – Johnny Depp
"Everything here is edible; even I'm edible. But that, dear children, is cannibalism, and is in fact frowned upon in most societies." – Johnny Depp
"Laugh as much as you breathe and love as long as you live." – Johnny Depp
"I don't pretend to be captain weird. I just do what I do." – Johnny Depp
"People say I make strange choices, but they're not strange for me. My sickness is that I'm fascinated by human behavior, by what's underneath the surface, by the worlds inside people." – Johnny Depp
"I think the thing to do is enjoy the ride while you're on it." – Johnny Depp
"People cry not because they're weak, it's because they've been strong for too long." – Johnny Depp
"As a teenager I was so insecure. I was the type of guy that never fitted in because he never dared to choose. I was convinced I had absolutely no talent at all. For nothing. And that thought took away all my ambition too." – Johnny Depp
"I like the challenge of trying different things and wondering whether it's going to work or whether I'm going to fall flat on my face." – Johnny Depp
"I've never felt particularly ambitious or driven, that's for sure, although I like to create stuff, whether it's a little doodle, a drawing, a small painting or a movie or a piece of music, so I suppose I'm driven by that." – Johnny Depp
"Love is not blind. It simply enables one to see things others fail to see." – Johnny Depp
"There is nothing on earth that could ever make me want to relive certain years of my life when I was young." – Johnny Depp
"There's a drive in me that won't allow me to do certain things that are easy." – Johnny Depp
"One day the people that didn't believe in you will tell everyone how they met you." – Johnny Depp
"Escapism is survival to me." – Johnny Depp
"Everything is just very, very blurry. I've never had proper vision." – Johnny Depp
"There's definitely healing properties to being in proximity to the ocean and that breeze. There's something about that Caribbean climate and humidity." – Johnny Depp
"I'm shy, paranoid, whatever word you want to use. I hate fame. I've done everything I can to avoid it." – Johnny Depp
"I think, as an actor, it is good to feel the fear of failing miserably. I think you should take that risk. Fear is a necessary ingredient in everything I do." – Johnny Depp
"There's an innocence to Ozzy Osborne. He's mingling, but he's somewhat detached." – Johnny Depp
"The thing is, even if you're playing sort of a heightened character and playing inside sort of a heightened reality, you can still apply your own truths to those characters." – Johnny Depp
"I'm just an actor, and if I can leave something behind that my kids will be proud of, then that's what I want. I don't want my kids to be embarrassed by anything I've done." – Johnny Depp
"I'm not sure I'm adult yet." – Johnny Depp
"Money is an important thing in terms of representing freedom in our world." – Johnny Depp
"Explore purity." – Johnny Depp