Last Updated on March 8, 2022
Who Is Josh Peck?
Joshua Michael Peck is an American actor, film director, comedian, and internet personality.

Peck began his acting career in the late 90s and appeared in The Amanda Show between 2000 and 2002. He gained widespread recognition for his role in the Nickelodeon sitcom Drake & Josh which was aired from 2004 to 2007, as well as the sitcom's two television movies in 2006 and 2008.

As an internet personality, Josh Peck is best known for his comedic lifestyle YouTube channel known as Shua Vlogs. The channel features Peck's wife and renowned bloggers like David Dobrik.
Quick Facts
| | |
| --- | --- |
| Full Name: | Joshua Michael Peck |
| Popular Name: | Josh Peck |
| Gender: | Male |
| Birth Date: | November 10, 1986 |
| Age: | 35 years |
| Parents: | Barbara Peck, father unknown |
| Siblings: | None |
| Birth Place: | New York City, New York |
| Nationality: | American |
| Ethnicity: | Ashkenazi Jewish |
| Education: | Manhattan's Public School 40 and The Professional Performing Arts School |
| Marital Status: | Married |
| Sexual Orientation: | Straight |
| Wife/Spouse: | Paige O'Brien |
| Children: | Max Milo Peck |
| Dating: | N/A |
| Net Worth: | USD 9 million (as of January 1, 2021) |
| Source of Wealth: | Acting, Film Directing, Comedy, Vlogging, and Other Ventures |
| Height: | 6′ 0″ (1.83 m) |
| Weight: | 82 kg; In pounds: 180 lbs. |
Early Life and Career Information
Josh Peck was born on November 10, 1986, in New York City, New York, to Barbara Peck.

Peck never met his biological father because his parents were not married when he was born. He was raised by his mother and maternal grandmother.

Josh Peck became interested in stand-up comedy at the age of eight years. As a budding stand-up comedian, Peck appeared at TADA! Youth Theater and performed stand-ups at Carolines on Broadway.

In 1996, aged 10 years, Josh Peck appeared on The Rosie O'Donnell Show. His breakout role came in Nickelodeon's sketch comedy series The Amanda Show. He appeared in the series regularly until the end of its production in 2002.

Josh Peck made his film debut in the 2000 movie Snow Day. In 2001, Peck appeared in the theatrical movie Max Keeble's Big Move. The same year, he appeared in an episode of ER titled 'Thy Will Be Done.'

Josh Peck went on to appear in scores of other movies and television shows, including:

• Spun (2002),
• Mean Creek (2004),
• Drake & Josh (from 2004 to 2007),
• Drake & Josh Go Hollywood (a 2006 television movie he starred in alongside his co-star in Drake & Josh, Drake Bell),
• Drake & Josh: Really Big Shrimp (a 2007 sequel of Drake & Josh Go Hollywood),
• Special (2006),
• Ice Age: The Meltdown (he voiced one of the two possum brothers called Eddie in this 2006 blockbuster),
• American Primitive (2008),
• Drillbit Taylor (2008),
• Merry Christmas, Drake & Josh (2008),
• Safety Glass (2008),
• The Wackness (2008),
• Ice Age: Dawn of the Dinosaurs (he lent his voice to this 2008 sequel of Ice Age: The Meltdown),
• Red Dawn (2012),
• Ice Age: Continental Drift (the third sequel of Ice Age: The Meltdown released in 2012),
• Teenage Mutant Ninja Turtles (2013, as a voice actor), and
• Grandfathered (2015)

In addition to acting, Josh Peck is also a film director. He made his directorial debut in a Drake & Josh episode titled 'Battle of Panthatar.' He also directed Drake Bell's music video for the song 'Found a Way,' which was used as one of the theme songs to the Drake & Josh movie.

In 2016, Josh Peck started appearing in David Dobrik's YouTube vlog and eventually became a frequent contributor to The Vlog Squad. The following year, Peck launched his own comedic lifestyle YouTube channel known as Shua Vlogs. As of the time of writing, Peck's YouTube channel has garnered close to 4 million followers.

Besides YouTube, Josh Peck has a presence in other social media platforms, including Instagram and TikTok. He currently commands a following of 10.3 million and 1.9 million from the platforms, respectively.
Josh Peck's Net Worth
As of January 1, 2021, Josh Peck had a net worth of $9 million. It's safe to say that a huge chunk of Peck's wealth comes from his stellar career in the entertainment industry, including as an actor, film director, and comedian.

But entertainment isn't the only way Josh Peck earns his millions. He is also a renowned blogger and reportedly makes around $1,150 per day (or $420,000 a year) from his YouTube channel alone.

Speaking engagements is another way Josh Peck earns his paychecks. Peck charges between $30,000 and $50,000 for speaking engagements.
Lessons by Josh Peck
1. Start early

Josh Peck became interested in stand-up comedy when he was eight years old. By the age of ten, Peck had already made numerous Broadway appearances.

2. Accept your flaws

Peck has always struggled with weight issues. His first step in his weight loss journey was accepting that he had a weight problem. He once remarked, 'I always had a weight issue since I was a young kid.'

3. There's life away from the spotlight

Unlike many celebrities, Josh Peck doesn't delight in the glamor of the spotlight. He has claimed on several occasions that he dislikes watching himself in films and on television.
Famous Quotes by Josh Peck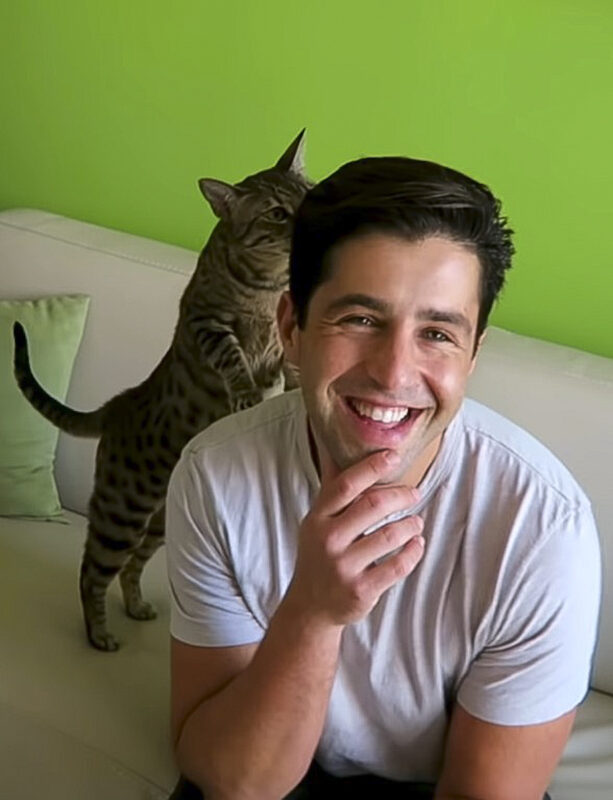 "Acting's not therapy, but it can be therapeutic."
"Anytime where you're challenged, physically or mentally, you rise to the occasion in different ways."
"I do work too hard sometimes, but my mom is such an inspiration. She tells me to 'chill out' and not take things so seriously. She will say: 'Go and have a massage."
"Real artists take the misery and sadness of life and translate it into art."
"When you're an actor or any kind of artist, you use your life as something to draw from in every experience."
Conclusion
Josh Peck is one of the few child actors who transformed their passions into a successful film career. While his $9 million net worth still pales in comparison to that of fellow child actors like Daniel Radcliffe, it's still more than many actors would make in the fullness of their careers.