Who Is Judge Judy?
Judith Susan Sheindlin, professionally known as Judge Judy, is an American prosecution lawyer, former family court judge, media personality, television producer, and author. As a media personality, Sheindlin is famous for her award-winning arbitration-based television court show series titled Judge Judy.
She has presided over the show from September 1996. The Judge Judy show is expected to come to an end after its 25th season, after which Sheindlin will launch a similar series, known as Judy Justice.
Quick Facts
| | |
| --- | --- |
| Full Name: | Judith Susan Sheindlin |
| Popular Name: | Judge Judy |
| Gender: | Female |
| Birth Date: | October 21, 1942 |
| Age: | 80 years |
| Parents: | Murray Blum and Ethel Blum |
| Siblings: | David Blum |
| Birth Place: | Brooklyn, New York City, New York |
| Nationality: | American |
| Ethnicity: | Jewish, German, Ukrainian, and Russian |
| Education: | James Madison High School, American University in Washington, D.C., and New York Law School |
| Marital Status: | Married. Formerly married to Ronald Levy (1964 – 1976) |
| Sexual Orientation: | Straight |
| Wife/Spouse: | Jerry Sheindlin |
| Children: | Jamie Levy and Adam Levy (with former husband, Ronald Levy) and Gregory Sheindlin, Jonathan Sheindlin, and Nicole Sheindlin (stepchildren with Sheindlin) |
| Dating: | N/A |
| Net Worth: | USD 420 million |
| Source of Wealth: | Salary as a Judge and Prosecution Lawyer, Salary from the Judge Judy Show, Book Authorship, and Other Ventures |
| Height: | 5′ 2″ (1.57 m) |
| Weight: | 46 kg; In pounds: 101 lbs. |
Early Life and Career Information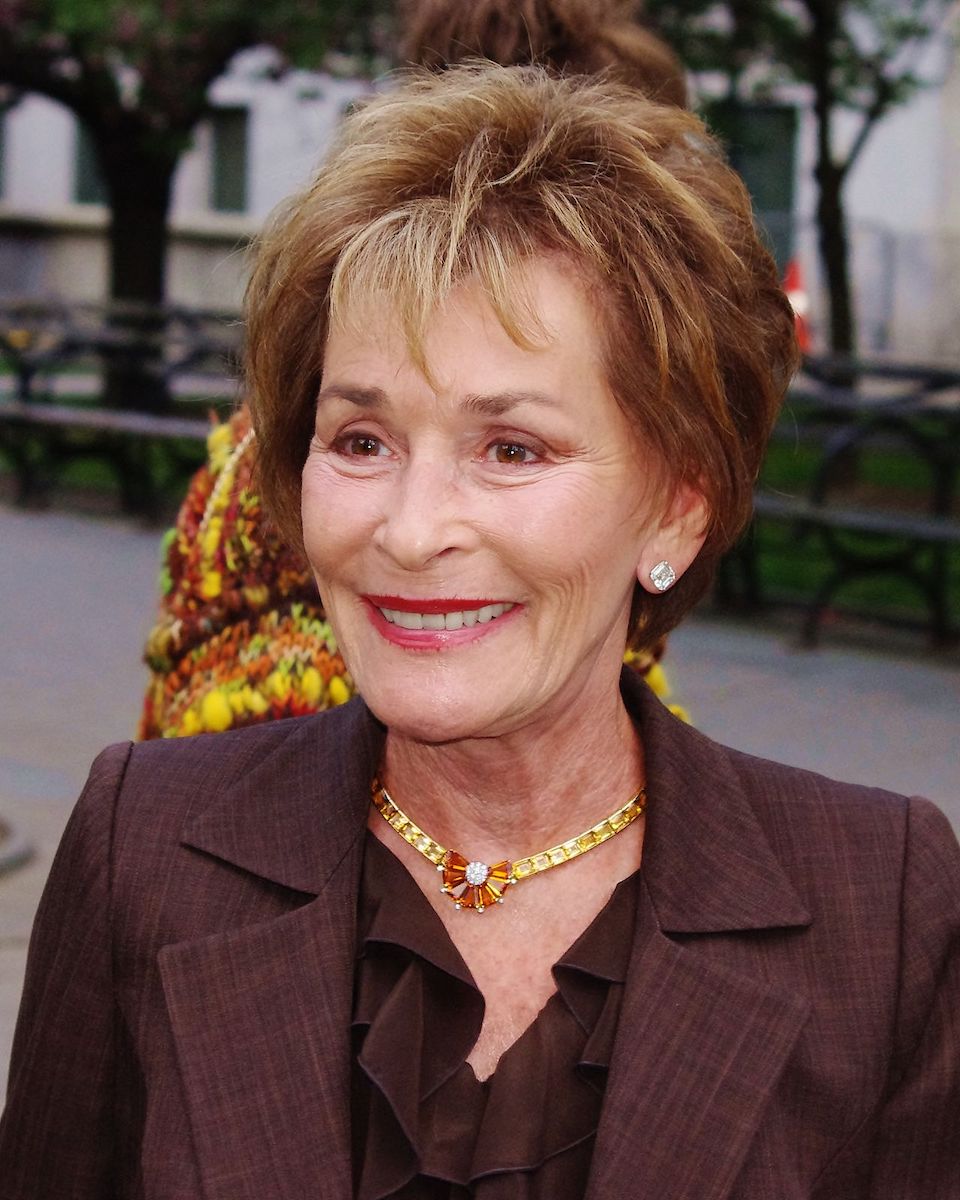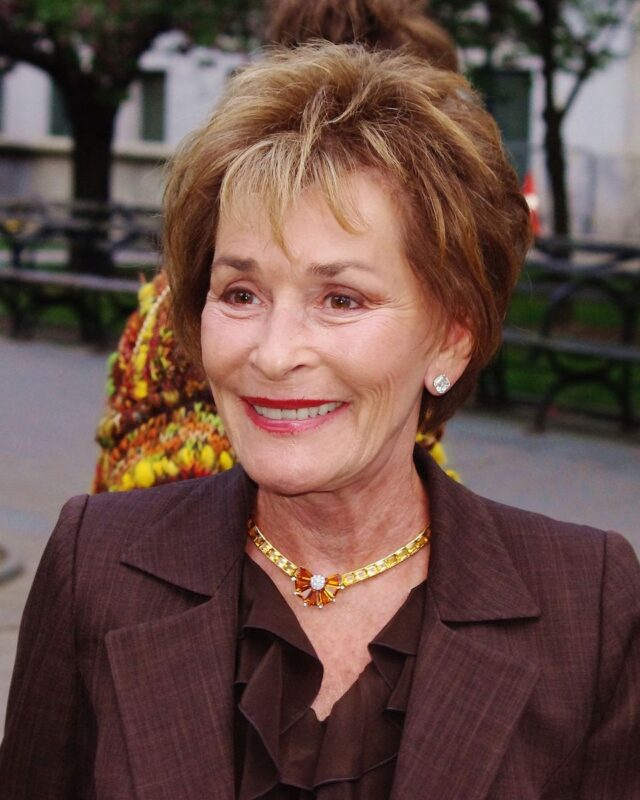 Judge Judy was born on October 21, 1942, in Brooklyn, New York City, to Murray Blum and Ethel Blum. She graduated from James Madison High School, after which she enrolled for a degree course in government at the American University in Washington, D.C. After graduating from American University, Judge Judy proceeded to the New York Law School for her law degree.
Judy passed her bar examinations in 1965 and immediately began working as a corporate lawyer for a cosmetics company. However, she left the cosmetics firm after just two years, citing job dissatisfaction.
In 1972, Sheindlin began working as a family court prosecutor, a role that she performed for 17 years. As a court prosecutor, Judy was known for her no-nonsense demeanor and tough style of judging. She retired in 1996 after having presided over more than 20,000 cases.
On September 16, 1996, Judge Judy kicked off her career in television by presiding over her own court show, Judge Judy. The show contributed significantly to her popularity, and has since been her greatest income earner over the years.
In addition to her career as a lawyer and prosecutor, Judge Judy has also authored several bestselling books. She published her first book, Don't Pee On My Leg and Tell Me It's Raining in 1995.
Other notable books by Judge Judy include:
• Beauty Fades, Dumb Is Forever,
• Win or Lose By How You Choose, and
• You Can't Judge A Book By Its Cover
Judge Judy's Net Worth
Judge Judy's net worth is a staggering $420 million, as of 2023. Judy has earned a significant portion of her wealth from her career as a prosecution lawyer and family court judge, as well as television personality. She has also carved herself a career as an author. In 2007, Judge Judy made Forbes list of the world's top 20 richest women in entertainment.
The following is a rundown of her net worth over the years:
• 2009 – $50 million
• 2010 – $75 million
• 2011 – $130 million
• 2012 – $150 million
• 2013 – $230 million
• 2014 – $250 million
• 2015 – $300 million
• 2016 – $320 million
• 2017 – $350 million
• 2018 – $420 million
• 2019 – $420 million
How much money does Judge Judy earn from her syndicated show?
As early as 2005, Judy Sheindlin was taking home up to $15 million per year from her syndicated television show (Judge Judy) alone. In 2010, she renegotiated her contract, resulting in earnings of about $50 million that year. Judy's new earnings propelled her to the position of the highest-paid television star in 2013, earning a whopping $47 million that year.
But that doesn't compare to her 2017 pre-tax earnings, where the decorated lawyer and judge took home $147 million. Up to $100 million of that amount came from the sale of her old Judge Judy episodes back to CBS.
Presently, Judge Judy earns an estimated $50 million annually from her various endeavors, much of which comes from her syndicated show, Judge Judy.
Judge Judy's empire also includes lucrative investments in real estate. She reportedly owns an impressive real estate portfolio that could be upwards of $100 million.
Some of Judge Judy's notable real estate investments include:
• Her $13 million ocean-view primary residence located in Naples, Florida,
• Another $11 million mansion in Naples, Florida,
• A 9-bedroom mansion in Greenwich, Connecticut, which she co-owns with her husband. The 12.5-acre property, which the couple acquired in 2007 at a cost of $13.2 million, is presently valued at over $20 million,
• A New York City-based pied-a-terre valued at $8.5 million,
• A 5-bedroom condo in Beverly Hills, California, purchased in 2013 at a cost of $10.7 million, and
• A mansion located in Newport, Rhode Island, acquired in 2018 at a cost of $9 million
Life Lessons from Judge Judy
1. Don't stay where you aren't getting personal fulfillment
After she was dissatisfied with her first job as a corporate lawyer, Judge Judy decided to quit and focus on raising her two kids.
2. Leverage your experience to pursue higher success
After retiring from her job as a family court prosecutor, Judge Judy didn't just sit on her experience. Instead, she used it to start what would emerge as the best television court show series of all time.
3. Always weave in some comic relief
The Judge Judy court show adjudicates real-life disputes, which makes it as serious as any other court proceeding. But when tempers flare and the courtroom gets a bit tense, Judy has a way of breaking the ice using creative and well-thought-out humor.
Famous Quotes by Judge Judy
"Beauty fades, dumb is forever."
"If it doesn't make sense, it's usually not true."
"They put an eraser on a pencil for a reason."
"If you are dependent on another human being to make you happy, that's not the same thing as being happier in the company of that person."
"You only have one chance for a first impression."
Wrap Up
For over two decades, Judge Judy has treated the entertainment industry to the best reality TV court show ever. Although the show is soon coming to an end, plans to launch a similar series, titled Judy Justice, are already in top gear.