Who Is Justin Timberlake?
Justin Randall Timberlake is an American singer-songwriter, dancer, record producer, actor, film producer, and entrepreneur. As a singer, Timberlake has bagged numerous prestigious awards, including:
• 10 Grammy Awards,
• 3 Brit Awards,
• 4 Emmy Awards,
• 9 Billboard Music Awards, and
• The Contemporary Icon Award (conferred to him by the Songwriters Hall of Fame)
Quick Facts
| | |
| --- | --- |
| Full Name: | Justin Randall Timberlake |
| Popular Name: | Justin Timberlake |
| Gender: | Male |
| Birth Date: | January 31, 1981 |
| Age: | 41 years |
| Parents: | Charles Randall Timberlake and Lynn Bomar Harless |
| Siblings: | 3 half-siblings – Jonathan Timberlake, Stephen Timberlake, and Laura Katherine Timberlake (deceased) |
| Birth Place: | Memphis, Tennessee |
| Nationality: | American |
| Ethnicity: | Caucasian, Irish, Welsh, Scottish, German, French, Dutch, and Jersey |
| Education: | E.E. Jeter Elementary School |
| Marital Status: | Married |
| Sexual Orientation: | Straight |
| Wife/Spouse: | Jessica Biel |
| Children: | 2 sons, including Silas Timberlake |
| Dating: | N/A |
| Net Worth: | USD 250 million |
| Source of Wealth: | Singing, Songwriting, Dancing, Record Producing, Acting, Film Production, Endorsement Deals, and Other Ventures |
| Height: | 6′ 1″ (1.85 m) |
| Weight: | 78 kg; In pounds: 168 lbs |
Early Life and Career Information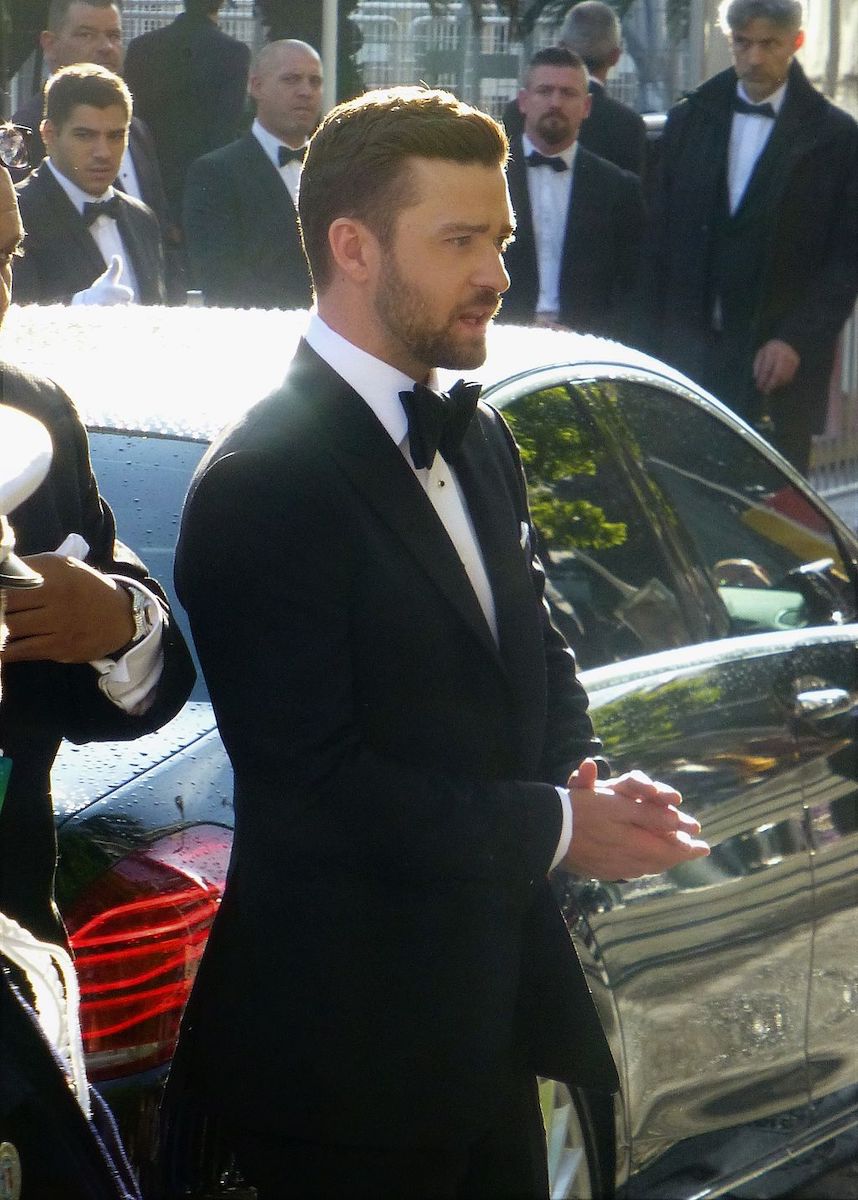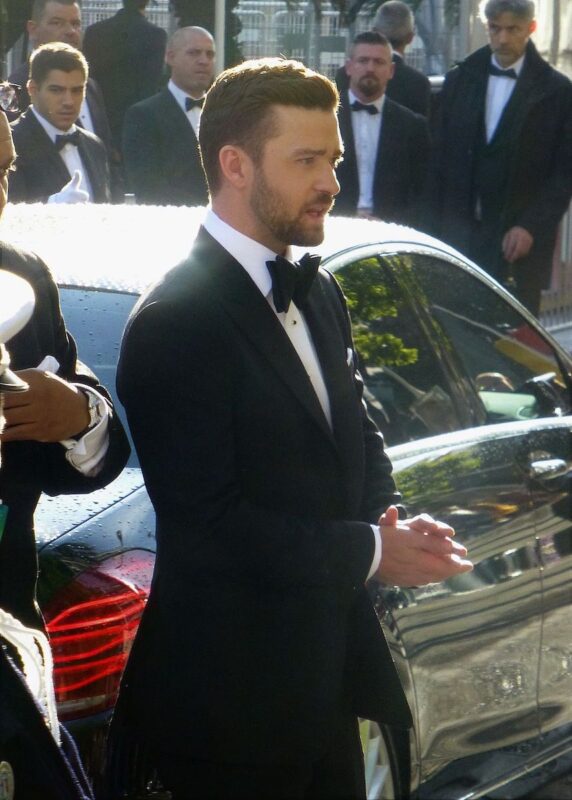 Justin Timberlake was born on January 31, 1981, in Memphis, Tennessee, to Charles Randall Timberlake and Lynn Bomar Harless.
As a child, Timberlake appeared on two notable television series – The All-New Mickey Mouse Club and Star Search. He was later introduced to music by his grandfather.
In 1995, Timberlake signed Chasez to his band which would later be known as NSYNC. NSYNC achieved critical fame in the late 90s, especially after releasing their self-titled studio album. The band's second album, No Strings Attached (2000) was also a hit, selling over 2.4 million copies just within the first week of its release.
In the early 2000s, Timberlake decided to go solo following the dwindling popularity of boy bands.
As a solo artist, Justin Timberlake has released five studio albums, including:
• Justified (2002)
• FutureSex/LoveSounds (2006)
• The 20/20 Experience (2013)
• The 20/20 Experience – 2 of 2 (2013)
• Man of the Woods (2018)
In addition to singing, Justin Timberlake has also pursued a successful acting career.
He has featured and starred in numerous films, including:
• Longshot (2000)
• Alpha Dog (2006)
• Black Snake Moan (2006)
• Shrek the Third (2007)
• The Love Guru (2008)
• Yogi Bear (2010)
• Friends with Benefits (2011)
• Runner Runner (2013)
• Trolls (2016)
• Wonder Wheel (2017)
• Palmer (2020)
Justin Timberlake's Net Worth
As of 2023, Justin Timberlake had a net worth of $250 million. Timberlake attributes a huge portion of his wealth to his highly-successful career as a singer. He has sold more than 32 million albums and 56 million tracks throughout his solo music career, which is enough to make him one of the world's best-selling music artists.
Between June 2007 and June 2008, Timberlake earned $44 million from his various engagements, including album sales, touring, and merchandise sales. He was ranked the fourth-highest paid musician in the world.
In 2013, he earned $31 million, becoming the world's third-highest-paid musician. The following year, Timberlake earned $57 million, before setting a new record in 2015 after taking home a whopping $63 million that year.
In addition to album sales, other ways Justin Timberlake earns through music-related enterprises include songwriting, record producing, dancing, and touring. Timberlake has since gone on six tours, including four headlining and two co-headlining tours.
All his six tours include:
• The Justified World Tour (2003–2004)
• FutureSex/LoveShow (2007)
• The 20/20 Experience World Tour (2013–2015)
• The Man of the Woods Tour (2018–2019)
• Justified and Stripped Tour (with Christina Aguilera in 2003)
• Legends of the Summer Stadium Tour (with Jay-Z in 2013)
Timberlake's FutureSex/LoveShow grossed $127.8 million, whereas Man of the Woods grossed over $226 million. His first co-headlining tour, The Justified and Stripped Tour, reportedly grossed $45 million in ticket sales alone.
As a record producer, Timberlake is known for his record label, Tennman Records.
It's also important to note that Justin Timberlake has appeared in several movies throughout his professional career, many of which have been critical and commercial successes. Plus, he is an accomplished film and television producer. In 2017, he served as the musical supervisor and composer for the film The Book of Love. He is also the executive producer for Sping the Wheel, a game show aired on Fox.
The following are other business ventures associated with Justin Timberlake:
i. Endorsement deals
Justin Timberlake has endorsed several brands, including three restaurants in the United States, namely; Chi, Destino, and Southern Hospitality. In 2003, he signed a deal with McDonald's, where he was the face behind the restaurant's 'I'm Lovin It' campaign. He reportedly earned $6 million from this deal.
Other brands that Timberlake has endorsed include Sony, Sauza Liquors, Givenchy, Audi, Callaway, MySpace, and Walmart.
ii. Fashion industry
In 2005, Timberlake unveiled a clothing line known as William Rast, a joint venture between himself and childhood friend Juan Ayala. Some of the clothing items that William Rast dealt in include cord jackets, polo shirts, jeans, and cashmere sweaters. The same year, the William Rast clothing line went on to win Timberlake a prestigious Lord & Taylor's Fashion Oracle Award at the Night of The Stars Gala held by Fashion Group International.
In 2018, Timberlake partnered with Levi Strauss & Co. to release a collaborative clothing collection known as Fresh Leaves.
iii. Real estate
In 2010, Justin Timberlake and his wife, Jessica, purchased a 2,600-square-foot penthouse located in New York City's Soho neighborhood for $6.6 million. Eight years later, the couple listed the property for sale for $8 million but eventually sold it in January 2019 for a small loss.
In 2017, Justin and Jessica purchased a 5,400-square-foot duplex penthouse located in Tribecca at a jaw-dropping amount of $20.2 million. The property comes with up to $15,000 worth of condo fees as well as maintenance and taxes. Other notable personalities with units in the same building include Harry Styles, Ryan Reynolds, Blake Lively, and Lewis Hamilton.
The following are other properties associated with the Timberlakes:
• A Hollywood Hills mansion purchased in 2002 at a cost of $8.3 million,
• A 130-acre Nashville estate acquired in 2015 for $4 million, and
• Another property in Montana which is located near the exclusive Yellowstone Club
Justin Timberlake's real estate portfolio also includes investments in golf courses. In 2007, he acquired Mirimichi Golf Course (formerly known as Big Creek Golf Course) and spent $16 million renovating it. In 2014, Timberlake reportedly sold Mirimichi to Three Star Leasing LLC at a cost of $500,000. And in 2017, Timberlake partnered with golfer Tiger Woods to acquire a stake in the Hurricane Junior Golf Tour.
Timberlake and his wife also own a minority stake in the National Basketball Association (NBA)'s club Memphis Grizzlies.
Lessons from Justin Timberlake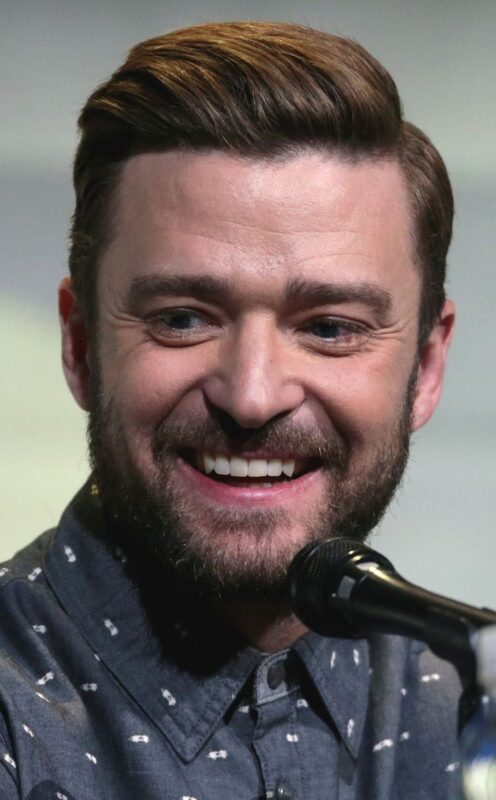 1. Have a finger in every pie
Justin Timberlake is known for involving himself in numerous income-generating ventures, including singing, acting, film production, etc.
2. Be an inspiration to others
Timberlake's music style has influenced numerous successful artists, such as Justin Bieber, Joe Jonas, and Shawn Mendes.
3. Career flexibility will take you places
After realizing the dwindling fame of boy bands in the early 2000s, Justin Timberlake decided to go solo. He is now considered one of the most accomplished solo musicians alive.
Famous Quotes by Justin Timberlake
"It's laid out for you. It's just up to you to walk it."
"Teen pop will never die as long as there are teens and popular music. It just takes a different head."
"The best part about being alone is that you really don't have to answer to anybody. You do what you want."
"The best part about being with a group is that you don't have to do everything alone. You're with your friends."
"The worst thing about being famous is the invasion of your privacy."
Conclusion
Justin Timberlake is one of the most prolific celebrities. Although he is best known as a singer, Timberlake also enjoys a prosperous acting and film production career.