Last Updated on January 25, 2022
Who Is Kamala Harris?
Kamala Devi Harris is an American politician, attorney, and author who is the current vice president of the United States.

Harris is the first female vice president of the United States, as well as the first African-American and Asian-American to hold that prestigious office.
Quick Facts
| | |
| --- | --- |
| Full Name: | Kamala Devi Harris |
| Popular Name: | Kamala Harris |
| Gender: | Female |
| Birth Date: | October 20, 1964 |
| Age: | 57 years |
| Parents: | Donald J Harris and Shyamala Gopalan |
| Siblings: | Maya Lakshmi Harris |
| Birth Place: | Oakland, California |
| Nationality: | American |
| Ethnicity: | African-American, Jamaican, and Indian |
| Education: | Thousand Oaks Elementary School, Notre-Dame-des-Neiges, F.A.C.E. School, Westmount High School, Howard University, and UC Hastings College of the Law |
| Marital Status: | Married |
| Sexual Orientation: | Straight |
| Wife/Spouse: | Doug Emhoff |
| Children: | 2 stepchildren – Cole Emhoff and Ella Emhoff |
| Dating: | N/A |
| Net Worth: | USD 5 million (as of January 1, 2021) |
| Source of Wealth: | Salary from Political Offices Held, Salary from Attorney Services Rendered, Writing, and Other Ventures |
| Height: | 5′ 1″ (1.57 m) |
| Weight: | 55 kg; In pounds: 121 lbs. |
Early Life and Career Information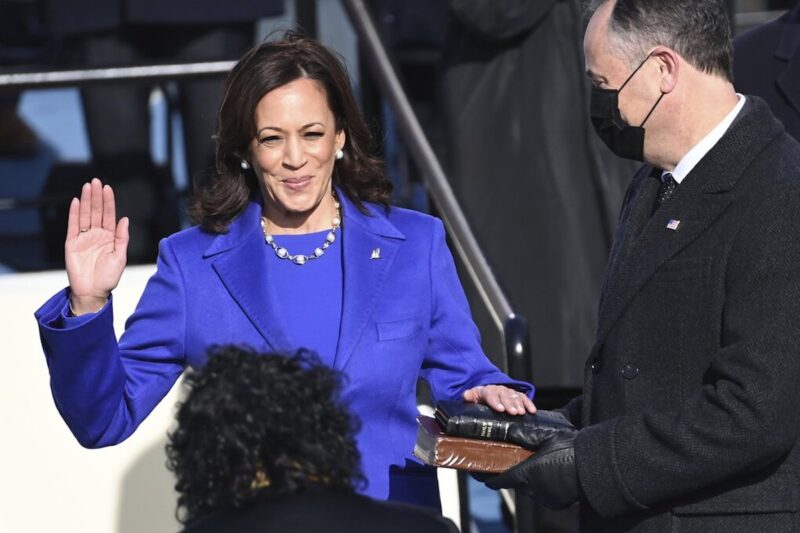 Kamala Harris was born on October 20, 1964, in Oakland, California, to Donald J Harris and Shyamala Gopalan. Her father is a professor emeritus of economics at Stanford University, whereas her mother is a biologist and medical researcher.

Harris' parents divorced when she was 7 years old. At the age of 12, Kamala and her sister Maya moved with their mother to Montreal, Canada, where Shyamala Gopalan had landed a research and teaching job at the Jewish General Hospital.

Kamala Harris graduated from Westmount High School in Westmount, Quebec, Canada in 1981. In 1982, she began attending Howard University, eventually graduating from the institution in 1986 with a degree in political science and economics. After graduating from Howard University, Harris returned to California and enrolled at the University of California, Hastings College of the Law. She graduated from the institution with a Juris Doctor in 1989 and the following year, she was admitted to the California Bar.

In 1990, Kamala Harris accepted a job as a deputy district attorney in California's Alameda County. In 1994, she was appointed to the state Unemployment Insurance Appeals Board by the then-Speaker of the California Assembly, Willie Brown. She later joined the California Medical Assistance Commission. Harris accepted several attorney jobs over the next couple of years, including becoming San Francisco's chief of the Career Criminal Division in February 1998.

In 2004, Kamala Harris successfully vied for the position of the District Attorney of San Francisco, becoming the first person of color to be elected to that office. She ran unopposed for her second term in 2007, before exiting the office in January 2011.

In 2010, Harris successfully vied for the position of Attorney General of California. She was re-elected to the office on November 4, 2014 and served till January 2017, when she replaced Barbara Boxer as the United States Senator from California.

In 2019, Kamala Harris announced her intentions of joining the race for President of the United States in the upcoming elections. She sought the 2020 Democratic presidential nomination but decided to quit before the primaries. Joe Biden, who won the nomination, named Harris as his running mate. Biden went on to win the general elections from the incumbent President Donald Trump and Kamala Harris subsequently became the 49th Vice President of the United States, taking over from Mike Pence.
Kamala Harris' Net Worth
As of January 1, 2021, Kamala Harris had a net worth of $5 million, which is the combined net worth with her husband Douglas Emhoff. For comparison's sake, that's about $4 million shy of Joe Biden's $9 million net worth.

A huge portion of Kamala's wealth (before factoring in that of her husband) comes from her career as a politician and attorney.

According to Glassdoor estimates, the district attorney of San Francisco earns around $130,000 per year. It's unclear if this was the same amount Harris earned during her tenure in office. But even if the actual figures are a few dollars shy of the $130,000, it could still translate to some huge paychecks after adjusting for inflation.

During her final year as San Francisco's Attorney General, Kamala Harris earned $158,000 per year. And as a United States senator from California, Harris' paycheck was a staggering $160,000 per year.

Besides salary from the various political offices held and legal services rendered, Kamala Harris has also earned huge paychecks from book royalties.

She has since authored two non-fiction books as well as one children's book, namely:

• Smart on Crime: A Career Prosecutor's Plan to Make Us Safer
• Superheroes Are Everywhere. Penguin Young Readers Group
• The Truths We Hold: An American Journey

Credible reports indicate that Harris signed a deal worth $320,000 to publish her book 'The Truths We Hold' with Penguin Books, and earned an additional $277,000 worth of publishing advances.

Kamala Harris and her husband Doug Emhoff have also invested heavily in real estate. The couple reportedly controls a real estate portfolio worth $8 million to $10 million.

In 2004, Kamala purchased an apartment in San Francisco for $490,000. Today, the property is currently valued around $1 million. In 2012, Doug Emhoff acquired a property in the Los Angeles' Brenton neighborhood for $2.7 million. The property's current value is around $5 million. And in 2017, the couple purchased a condo in Washington D.C. for $1.775 million. The property is currently worth around $2 million.
Lessons from Kamala Harris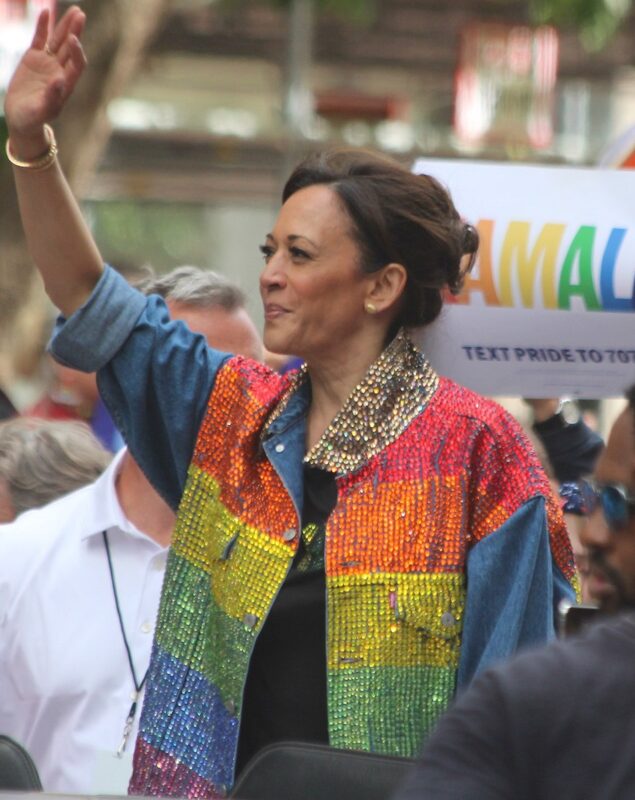 1. Never let your limitations hold you back

Growing up, Kamala Harris had everything working against her, from her black ethnicity to the fact that her parents divorced when she was still young. Well, if she had chosen to dwell on her limitations, she probably wouldn't be where she is today.

2. The sky is the limit

Kamala's name will feature prominently in history books as one of the women who broke the glass ceiling to overcome seemingly insurmountable obstacles. She has risen through the ranks from being a deputy attorney in Alameda County to the Attorney General of California, a United States senator from California, and now the Vice-President. And she achieved all that despite her background and ethnicity.

3. Always weigh your chances, then take calculated moves

Kamala's well-calculated decision to drop out of the 2020 Democratic presidential nomination paid off. She was eventually picked as Joe Biden's running mate and the duo went on to win the elections. It's safe to say that Harris is closer to the White House than she would have been if she insisted on running for the ticket.
Famous Quotes by Kamala Harris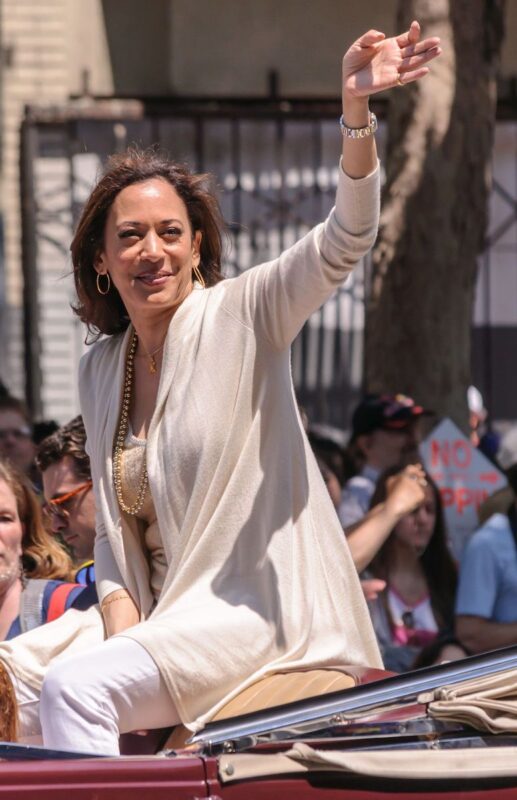 "Anyone who claims to be a leader must speak like a leader. That means speaking with integrity and truth."
"Imperfect though we may be, I believe we are a great country. And part of what makes us great are our democratic institutions that protect our fundamental ideals—freedom of religion and the rule of law, protection from discrimination based on national origin, freedom of the press, and a 200 year history as a nation built by immigrants."
"Let's speak the truth: People are protesting because Black people have been treated as less than human in America. Because our country has never fully addressed the systemic racism that has plagued our country since its earliest days."
"My mother would look at me and she'd say, 'Kamala, you may be the first to do many things, but make sure you are not the last."
"To everyone keeping up the fight, you are doing something. You are the reason I know we are going to bring our country closer to realizing its great promise."
Wrap Up
Kamala Harris is the current and first female vice president of the United States. But even before becoming vice president, Harris had already become a household name in the corridors of power. And with many years ahead of her, it's safe to predict that she might just become President of the United States someday.