Last Updated on March 8, 2022
Who Is Kanye West?
Kanye Omari West, popularly known as Kanye West, is an American singer-songwriter, rapper, record producer, actor, fashion designer, and entrepreneur.
As a singer, Kanye is famous for his rich and unique vocals as well as his ability to blend different music genres, including hip hop, soul, indie rock, electro, and gospel.
Quick Facts
| | |
| --- | --- |
| Full Name: | Kanye Omari West |
| Popular Name: | Kanye West |
| Gender: | Male |
| Birth Date: | June 8, 1977 |
| Age: | 44 years |
| Parents: | Ray West and Donda West |
| Siblings: | None |
| Birth Place: | Atlanta, Georgia |
| Nationality: | American |
| Ethnicity: | African-American |
| Education: | Polaris High School, American Academy of Art, and Chicago State University |
| Marital Status: | Single |
| Sexual Orientation: | Straight |
| Wife/Spouse: | N/A |
| Children: | North West, Saint West, Psalm West, and Chicago West |
| Dating: | N/A |
| Net Worth: | $6.6 billion (as of June 1st, 2021) |
| Source of Wealth: | Singing, Songwriting, Rapping, Record Producing, Acting, Fashion Design, and Entrepreneurship |
| Height: | 5′ 8″ (1.73 m) |
| Weight: | 80 kg; In pounds: 176 lbs. |
Early Life and Career Information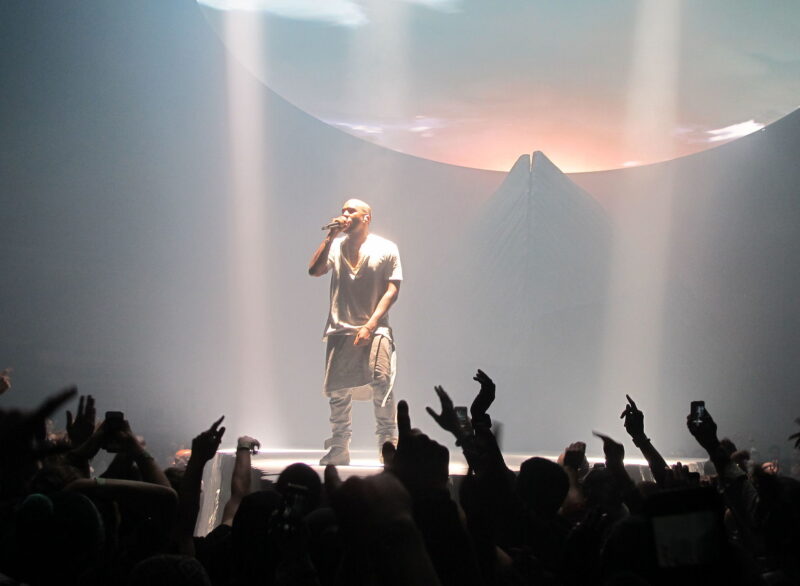 Kanye West was born on June 8, 1977, in Atlanta, Georgia, to Ray West and Donda West. He graduated from Polaris High School and received a scholarship to attend the American Academy of Art.
He shortly took painting classes at the institution before transferring to Chicago State University. However, when he was 20, Kanye West dropped out of university to pursue his musical dreams.
In 2000, West landed a gig as a producer for Roc-A-Fella Records. The job saw him work closely with renowned musicians like Janet Jackson, Ludacris, and Alicia Keys. A year later, he was credited for his production role in Jay-Z's album, The Blueprint.
But it was not until 2002 that Kanye West emerged as one of the most talented musicians of his generation. After surviving a grizzly car crash in October 2002, Kanye went on to record his all-time hit, Through the Wire, while his jaw was still wired shut. To date, he has sold more than 140 million records and won 21 Grammy Awards.
Kanye West's Net Worth
As of June 1, 2021, Kanye West had a net worth of $6.6 billion.
Kanye West has earned his wealth from his decades-long career in singing, songwriting, rapping, record producing, music composing and directing, and acting. Kanye is a savvy businessman too, with interests in the fashion industry, real estate, and other sectors.
Here's a breakdown of Kanye West's salary over the past few years:
• 2007 – $17 million
• 2008 – $30 million
• 2009 – $25 million
• 2010 – $12 million
• 2011 – $16 million
• 2012 – $35 million
• 2013 – $20 million
• 2014 – $30 million
• 2015 – $22 million
• 2016 – $18 million
• 2017 – $22 million
• 2018 – $90 million
• 2019 – $100 million
a) Kanye West's Business Ventures
Over the years, Kanye West has taken a keen interest in the fashion industry. In fact, West is believed to have earned a majority of his fortune from undertaking lucrative investment ventures.
His own footwear and apparel brand, Yeezy, accounts for the lion's share of his business-related income. As of the time of writing (July 17, 2020), the Yeezy brand is estimated to be worth $3 – $4 billion. That doesn't include the Yeezy.com website that's valued at a staggering $100 million.
In 2009, Kanye West launched his line of shoes, Air Yeezy 1, in partnership with Nike. He became the first non-athlete to land a shoe deal with Nike. In addition to Air Yeezy 1, Kanye West has since designed footwear with the likes of Bape, Giuseppe Zanotti, and Louis Vuitton. Part of his investment in the fashion industry also includes releasing two clothing lines in 2011 and 2012 during the Paris Fashion Week.
In December 2013, Kanye West entered into a collaboration deal with Adidas and two years later, the contract gave birth to the Yeezy Boost 750 sneaker. Yeezy Boost 750 was first released in light brown color and was exclusively available on the Adidas mobile app to New York City residents. Within minutes of its release, the sneaker had already sold out. As of December 2017, the Kanye West – Adidas sneaker collaboration had spawned a total of 19 different colors as well as 6 designs.
In June 2016, Adidas announced that it had struck a long-term deal with Kanye West. According to the terms of the contract, West earns 10% royalties on Adidas' net revenues for all merchandise sold on the company's website (Adidas.com). The royalty is a bit high for merchandise sold on Yeezy's website (YeezySupply.com).
In addition to Yeezy, another notable business venture by Kanye West is G.O.O.D Music. G.O.O.D, which is an acronym for 'getting out our dreams', is a record label and music production company that was founded in 2004 with Sony BMG. Some of the artists that the record label has since signed include Big Sean, Teyana, Kacy Hill, Q-Tip, Pusha, John Legend, and Common.
Other businesses associated with Kanye West include KW Foods LLC and a creative content company known as DONDA. Not to mention his stakes in the music streaming service, Tidal.
b) Kanye West's Real Estate Portfolio
Kanye West has an impressive real estate portfolio that's roughly $120 million. West and Kim's primary residence is a lavish estate in Hidden Hills, Los Angeles. The estate is made up of several connected parcels and the first parcel was acquired in 2014 for $23 million.
Besides the West's Hidden Hills estate, the couple's other real estate assets include:
• A 320-acre estate located in Calabasas valued at $16 million,
• A 6,700-acre ranch known as Bighorn Mountain Ranch located in Wyoming valued at $15 million,
• Another 1,400-acre ranch known as The Monster Lake Ranch valued at $14 million, and
• A commercial property in Wyoming valued at $2 million
Life Lessons from Kanye West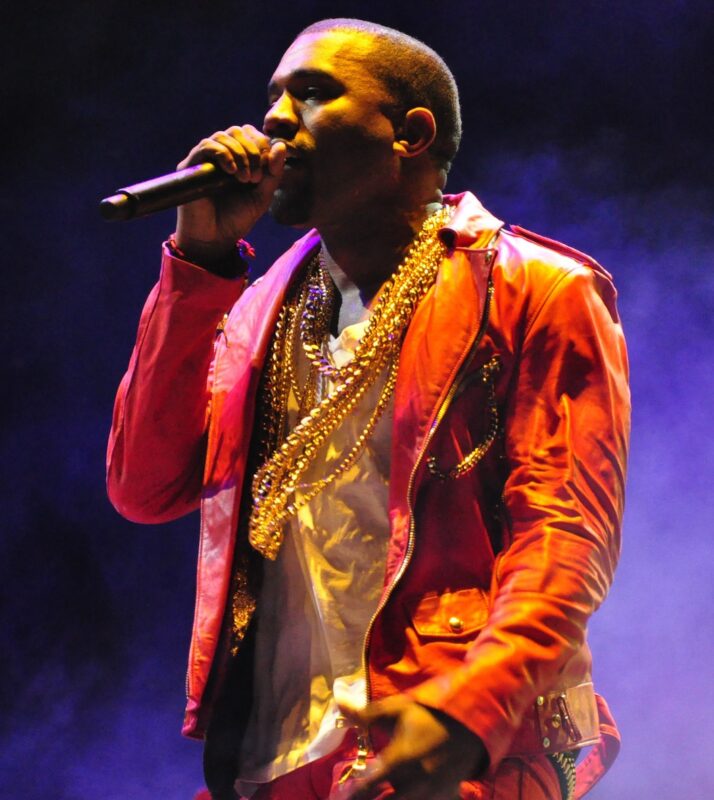 Kanye West is among the many celebrities who dropped out of university to pursue their musical dreams. In him, we learn the importance of following your dreams.
Kanye West also reminds us about the importance of embracing who we are. That's why of all the names he could give to his debut album, he settled for College Dropout.
Lastly, Kanye West's success story is proof that you can hardly build your empire from one income stream. West has a career stretching from music to record producing, acting, and fashion design. Not to mention, he is one of the most enterprising musicians in the world.
Quotes by Kanye West
"Keep your nose out the sky, keep your heart to God, and keep your face to the rising sun."
"My greatest award is what I'm about to do."
"My greatest pain in life is that I will never be able to see myself perform life."
"Nothing in life is promised except death."
"We all self-conscious. I'm just the first to admit it."
Conclusion
Kanye West may have begun as a small-time rapper and record producer. But he has been able to build his brand over the years through hard work and resilience.