Last Updated on January 20, 2022
Who Is Kelly Clarkson?
Kelly Brianne Clarkson is an American singer-songwriter, actress, television personality, and author who became famous in 2002 after winning season-one of American Idol.

As a professional singer, Clarkson has sold more than twenty-five million albums as well as forty-five million singles worldwide.

She has also won numerous prestigious awards, including:

• 3 Grammy Awards,
• 1 Daytime Emmy Award,
• 2 Academy of Country Music Awards,
• 3 MTV Video Music Awards, and
• 4 American Music Awards
Quick Facts
| | |
| --- | --- |
| Full Name: | Kelly Brianne Clarkson |
| Popular Name: | Kelly Clarkson |
| Gender: | Female |
| Birth Date: | April 24, 1982 |
| Age: | 39 years |
| Parents: | Stephen Michael Clarkson and Jeanne Ann |
| Siblings: | Alyssa Clarkson and Jackson Clarkson, plus 2 more half-brothers |
| Birth Place: | Fort Worth, Texas |
| Nationality: | American |
| Ethnicity: | English, German, Greek, Irish, and Scottish |
| Education: | Pauline Hughes Middle School and Burleson High School |
| Marital Status: | Married  |
| Sexual Orientation: | Straight |
| Wife/Spouse: | Brandon Blackstock |
| Children: | River Rose Blackstock and Remington Alexander Blackstock |
| Dating: | N/A |
| Net Worth: | USD 45 million (as of July 1, 2021) |
| Source of Wealth: | Singing, Songwriting, Acting, Television, Writing, and Other Ventures |
| Height: | 5′ 3″ (1.61 m) |
| Weight: | 80 kg; In pounds: 176 lbs. |
Early Life and Career Information
Kelly Clarkson was born on April 24, 1982, in Fort Worth, Texas, to Stephen Michael Clarkson and Jeanne Ann. Her father was a former engineer, whereas her mother was a first-grade English teacher.

Clarkson began to sing while in high school and performed in several popular musicals, such as Seven Brides for Seven Brothers, Annie Get Your Gun, and Brigadoon. After graduating from high school, she embarked on a relentless pursuit of her musical dreams, which saw her audition and win the first season of American Idol.

After winning the competition, Clarkson immediately signed with RCA Records and in 2003, she released her debut album titled Thankful.

To date, Kelly Clarkson has released seven more studio albums, including:

• Breakaway (2004)
• My December (2007)
• All I Ever Wanted (2009)
• Stronger (2011)
• Wrapped in Red (2013)
• Piece by Piece (2015)
• Meaning of Life (2017)

Outside of music, Kelly Clarkson is also a successful actor and television personality. Clarkson made her acting debut in 2002's Issues 101. She has appeared in several other films like From Justin to Kelly (2003), Broke* (2011), The Star (2017), UglyDolls (2019), and Trolls World Tour (2020). On television, Clarkson is most famous for her role as judge in the reality TV series The Voice. The accomplished singer is also a renowned author, focusing on children's books.
Kelly Clarkson's Net Worth
Kelly Clarkson is ranked alongside Chris Daughtry, Jordin Sparks, Jennifer Hudson, and Carrie Underwood as the richest American Idol winners of all time. Clarkson's net worth increased dramatically within a few months of winning the first American Idol, thanks to her fast-rising popularity around the world. In fact, she is the only American Idol contestant ever to have been ranked first both in the US and UK.

As of July 1, 2021, Kelly Clarkson had a net worth of $45 million. Added to her husband's $5 million net worth, the Blackstocks collectively command a net worth of $50 million.

Clarkson has signed numerous deals throughout her music career. She reportedly earned around $3 million for every album that she released with RCA Records.

The following are some of Clarkson's most commercially successful tracks to date:

• Know It All (2011) – Peaked at #10
• Walk Away (2006) – Peaked at #12
• Already Gone (2009) – Peaked at #13
• Catch My Breath (2013) – Peaked at #19
• I Do Not Hook Up (2009) – Peaked at #20

Like many accomplished musicians, Kelly Clarkson earns from album sales as well as touring. She embarked on her first headlining tour, known as Breakaway World Tour, in 2005. The same year, she followed with her second tour called Hazel Eyes Tour.

She has since gone on six more headlining tours, namely:

• Addicted Tour (2006)
• My December Tour (2007–2008)
• All I Ever Wanted Tour (2009–2010)
• Stronger Tour (2012)
• Piece by Piece Tour (2015)
• Meaning of Life Tour (2019)

Besides her headlining tours, Clarkson has also embarked on successful co-headlining tours, including:

• American Idols LIVE! Tour 2002 (in 2002, with the American Idol season-1 finalists)
• Independent Tour (in 2004, with Clay Aiken)
• 2 Worlds 2 Voices Tour (in 2008, with Reba McEntire)
• Kelly Clarkson / The Fray Tour (in 2012, with The Fray)
• 12th Annual Honda Civic Tour (in 2013, with Maroon 5)

Clarkson's other music-related ventures include promotional concerts. She has since held two major promotional concerts – Kelly Clarkson in Concert in 2003 and Kelly Clarkson: Live in Concert in 2009. Currently, she is planning a residency in 2021, known as Kelly Clarkson: Invincible.

Kelly Clarkson has also been involved in acting. Her first major movie role was in 2003's From Justin to Kelly. Although the movie was not exactly a commercial success, Clarkson has gone on to appear in several acclaimed films and television series. As an actor, Kelly has also lent her voice to a few animated films, including The Star and Trolls World Tour.

On television, Clarkson is mostly known for being a judge in The Voice. She earns as much as $560,000 per episode for her role in the series. In a given season, Kelly takes home as much as $14 million from The Voice alone.

Another way Kelly Clarkson makes her millions is through her writing endeavors. In 2016, Clarkson signed a book deal with Harper Collins and went on to publish her first book titled River Rose and the Magical Lullaby. A year later, she released yet another book titled River Rose and the Magical Christmas. Well, we may not know how much she makes from her writing engagements, but it definitely contributes to her overall net worth.

Kelly Clarkson is also a shrewd investor, with millions of investments in real estate. In 2018, she purchased a 10,000-square-foot property in Encino, California, for $8.5 million. She listed the property for sale in May 2020 for slightly under $10 million.
Around the same time that Clarkson purchased her Encino mansion, the singer listed her Tennessee home for $8.75 million. She had purchased the 20,000-square-foot house in 2012 for $3 million. Clarkson and her husband also owns a 275-acre ranch in Montana, which was purchased in 2015 at a cost of $2 million.
Lessons from Kelly Clarkson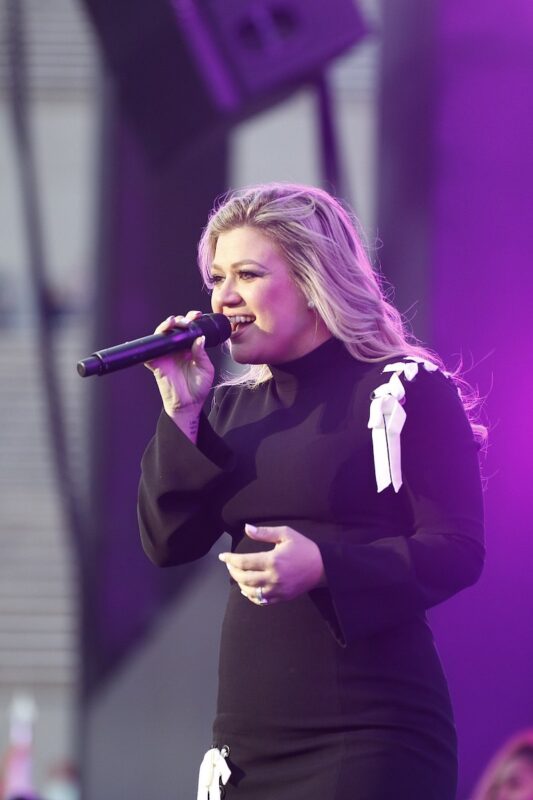 1. It's never too early to start

Kelly Clarkson discovered her singing talents at a tender age and began to work on them immediately. By the time she was in high school, she was already a promising musician.

2. Follow your dreams

Clarkson received scholarships to the University of North Texas, the University of Texas at Austin, and Berklee College of Music. However, she turned all of them down in favor of pursuing his musical ambitions.

3. Capitalize on your achievements

After winning the first season of American Idol, Kelly Clarkson cashed in on the spotlight she had received to grow her personal brand. It was not long before she began raking in millions in album sales.
Famous Quotes by Kelly Clarkson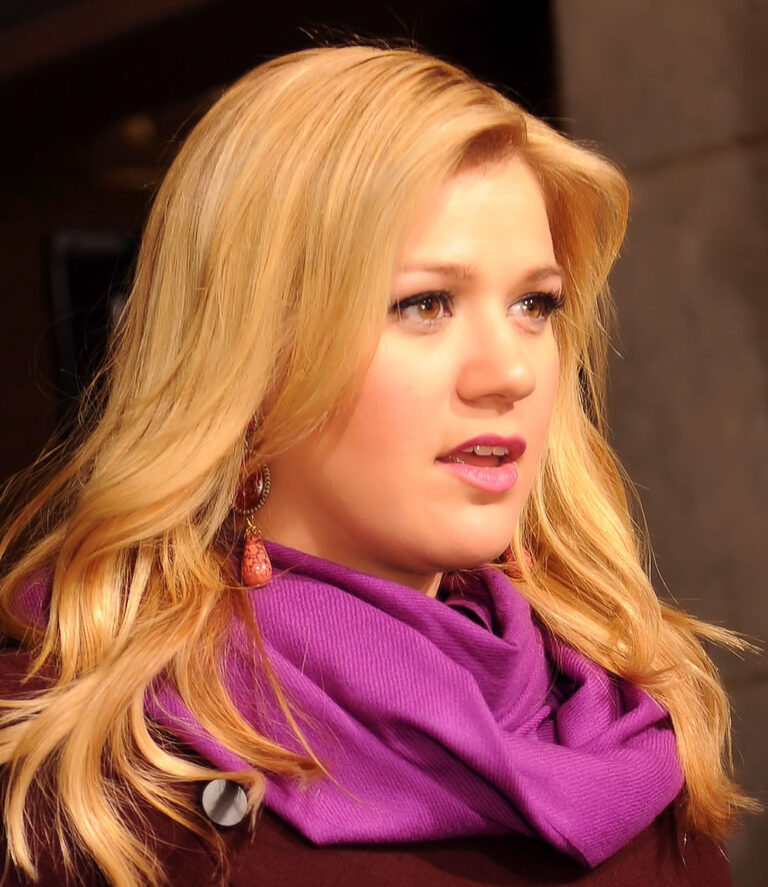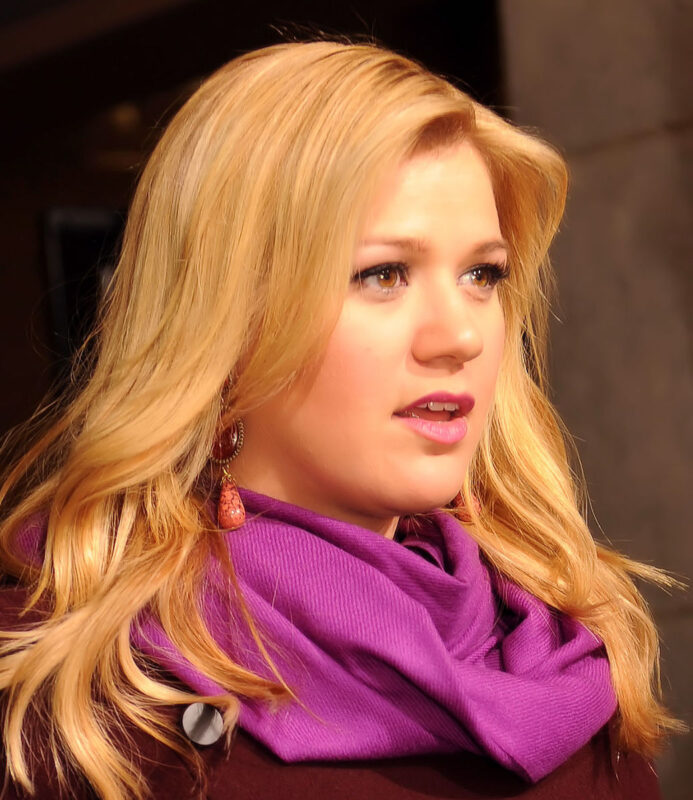 "Everyone says I'm like the girl next door… Y'all must have really weird neighbors!"
"God will never give you anything you can't handle, so don't stress."
"I have a big fear of change, or negative change, anyway. I'm basically the same person I was when I won 'Idol,' or when I was 10."
"If I can wake up every day before I die and know that I don't have to serve anyone food or drinks, I will be happy!"
"I'm actually not a big fan of the word hope. I think it's a depressing word. I don't want to hope – I want to know. Like I don't hope there's a God, I know there's a God."
Conclusion
Kelly Clarkson is a successful pop musician who is one of the most successful American Idol winners. She has recorded eight studio albums since 2003 and as of November 2020, Clarkson has a net worth of $45 million.