Last Updated on September 18, 2023
Who Is Kendall Jenner?
Kendall Nicole Jenner is an American reality television personality, socialite, and fashion model who is best known for appearing alongside her family in the reality television series, Keeping Up with the Kardashians.

As a model, Jenner has contributed to renowned fashion magazines like LOVE and Vogue.

She has received numerous awards for her various endeavors, including:

• The 2013 Teen Choice Award in the category Choice TV Reality Star: Female,
• The 2014 Models.com MDX Model of the Year Award in the category Breakout Star: Women (Readers' Choice),
• The 2014 Teen Choice Award in the category Choice Model,
• The 2015 International Academy of Digital Arts and Science (IADAS): The Lovie Award in the category Internet Video: Viral Video,
• The 2015 Models.com MDX Model of the Year Award in the category Social Media Star: Women (Readers' Choice),
• The 2016 Teen Choice Awards in the categories Choice Model and Choice Female Hottie,
• The 2017 Teen Choice Award in the category Choice Model,
• The 2017 Daily Front Row Fashion Media Award in the category Fashion Icon of the Decade, and
• The 2018 Revolve Award in the category Icon of the Year
Quick Facts
| | |
| --- | --- |
| Full Name: | Kendall Nicole Jenner |
| Popular Name: | Kendall Jenner |
| Gender: | Female |
| Birth Date: | November 3, 1995 |
| Age: | 28 years |
| Parents: | Caitlyn Jenner and Kris Jenner |
| Siblings: | Kylie Jenner and 8 half-siblings, including Burt Jenner and Casey Lynn Jenner (through her father's first wife Chrystie Crownover), Brandon Jenner and Sam "Brody" Jenner (through her father's second wide Linda Thompson), and Kourtney Kardashian, Kim Kardashian, Khloé Kardashian, and Rob Kardashian (through her mother's first husband Robert Kardashian) |
| Birth Place: | Los Angeles, California |
| Nationality: | American |
| Ethnicity: | English, Irish, German, and Dutch |
| Education: | Sierra Canyon School |
| Marital Status: | Single |
| Sexual Orientation: | Straight |
| Wife/Spouse: | N/A |
| Children: | None |
| Dating: | N/A |
| Net Worth: | USD 50 million  |
| Source of Wealth: | Acting, Modeling, Endorsement Deals, Social Media, and Other Ventures |
| Height: | 5'10" (1.78 m) |
| Weight: | 59 kg; In pounds: 130 lbs. |
Early Life and Career Information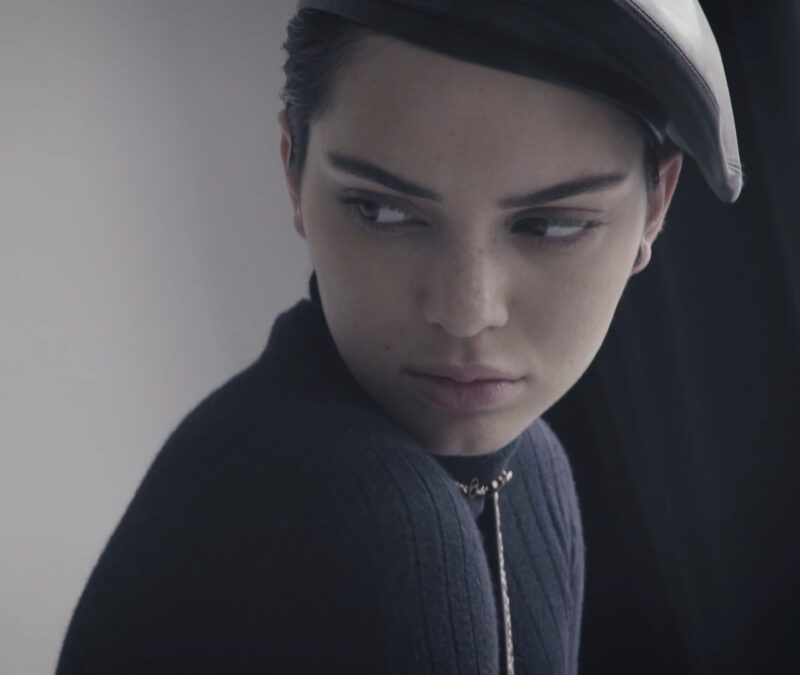 Kendall Jenner was born on November 3, 1995, in Los Angeles, California, to Caitlyn Jenner (born William Bruce Jenner) and Kris Houghton Jenner. Her father is a former Olympic decathlete champion, whereas her mother is a television personality.

Jenner became famous in 2007 after she began appearing alongside her parents as well as siblings Kim, Khloé, Kourtney, Kylie, and Rob, in the reality TV series, Keeping Up with the Kardashians. The series has been highly successful, resulting in numerous spinoffs on which Kendall has made several guest appearances. The most popular of those spinoffs include Kourtney and Khloé Take Miami (2009), Kourtney and Kim Take New York (2011), and Khloé & Lamar (2011).

While appearing on the Keeping Up with the Kardashians show, Kendall Jenner also pursues a modeling career. She began modeling at the age of 13 and on July 12, 2009, she was signed to Wilhelmina Models.

A few months after signing with Wilhelmina Models, Jenner landed her first modeling gig, which included appearing in the Rocker Babes with a Twist campaign for the American fast fashion retailer FOREVER 21. She has since appeared in numerous fashion magazines, including Teen Vogue, Teen Prom, American Cheerleader, Flavor Magazine, Lovecat, Looks, GenLux, and Raine.

After a successful stint lending her photos to hardcover magazines, Kendal decided to focus on contributing to the editorials of various renowned fashion publications like Vogue China and GQ.
Kendall Jenner's Net Worth
That Kendall Jenner is one of the most successful fashion models in the world is beyond doubt. She has appeared on the covers of numerous global fashion magazines, as well as booked campaigns for renowned brands like Leah Madden and White Sands Australia.

In 2015, Jenner made Forbes' list of the top-earning models, debuting at #16 with an annual income of $4 million. The following year, she earned $10 million from her modeling endeavors. In 2017, Forbes named her the highest-paid model, having earned $22 million that year.

As of 2023, Kendall Jenner had a net worth of $50 million. For comparison's sake, that's the same net worth as her sister Khloe Kardashian.

The following is the net worth of the other Keeping Up with the Kardashians cast members:

• Kylie Jenner – $1 billion
• Kim Kardashian – $900 million
• Kris Jenner – $170 million
• Caitlyn Jenner – $100 million
• Kourtney Kardashian – $45 million
• Rob Kardashian – $10 million

Besides modeling, the following are other ways Kendall Jenner makes money:

i. Acting

Kendall Jenner is believed to be earning approximately $5,000 for a single episode of Keeping Up with the Kardashians.

In addition to KUWTK, Jenner's acting-related earnings also come from her appearance on other television shows like Hawaii Five-0 (2012), The High Fructose Adventures of Annoying Orange (2014), and Ocean's 8 (2018).

ii. Endorsement Deals

Being the renowned brand that she is, it's understandable why numerous companies would want to partner with Kendall Jenner. She reportedly earned $100,000 from her partnership with Nicole by OPI, where she ended up creating only two nail polishes.

Other notable brands that Jenner has signed endorsement deals with include Calvin Klein, Estee Lauder, Penshoppe, Marc Jacobs, Kar Lagerfeld, Fendi, Proactiv, and PepsiCo.

iii. Social Media

Kendall Jenner is a social media icon, with a presence across all the major social networking platforms.

Reports indicate that she can earn anywhere between $100 and $200 000 from a single monetized Instagram post. For instance, she bagged a cool $250,000 in 2017 for promoting the infamous Fyre Festival.

iv. Other Business Ventures

One of the most lucrative business ventures by Kendall Jenner is a line of cosmetics that she launched in collaboration with her sister Kylie Jenner in 2016, known as Kendall Jenner x Kylie Cosmetics. The same year, Jenner launched the Kendall and Kylie app.

Jenner's other profitable businesses include the Metal Haven by Kendall & Kylie jewelry collection launched in 2013, a shoe and handbag line for Nordstrom launched in 2014, and a paid subscription mobile-app website launched in 2015.
Lessons from Kendall Jenner
1. Exploit your talents fully

Kendall Jenner has been a fashion icon ever since she discovered her modeling talents in 2007. And she hasn't shown any signs of letting up.

2. Keep your private life off the spotlight

Unlike the other KUWTK cast members, Kendall Jenner has largely kept her relationship life to herself.

3. Have a finger in every pie

Kendall Jenner has gained widespread recognition as a fashion model, socialite, and actor. She credits her impressive net worth to her involvement in numerous economic ventures.
Famous Quotes by Kendall Jenner
"Don't judge someone's attitude until you've felt their pain."
"I think everyone is beautiful in their own way."
"I think mascara is a must. If I'm going to wear makeup somewhere, and I'm doing it, it's usually really simple – it's just mascara and maybe a tiny bit of eyeshadow, but that's it."
"If I could trade places with any of my sisters for a day, it would be Kim. I want to see what it's like…The only time she sleeps is on the airplane. It's just crazy. I feel bad for her, but I still want to know what it's like."
"Someone who wants to be with you, WILL be with you. End of story."
Wrap Up
Kendall Jenner may not be the richest member of the Kardashians family. But she's definitely one of the most influential members of the group, thanks to her ability to pursue successful careers both as a reality television star and fashion model. If she continues landing more high-profile modeling gigs, it may only be a matter of time before her $50 million net worth increases ten or twentyfold.