Last Updated on
For most young couples, buying a new home for the first time is perhaps the largest investment they'll ever make in their lifetime.
Despite how important your first home is however, many young property owners are at a total loss when it comes to figuring out which insurance policies are worth their time – and which are best avoided. The world of home insurance can be confusing and expensive. So it's good to do your homework before investing in a policy plan.
Here's a basic rundown on what kind of insurance homeowners should have, and which ones you may want to avoid.
Most Homes Need More Insurance
There's no doubt about it: the vast majority of households in the American marketplace are generally under-insured, with most homeowners needing to expand their policy coverage if they want ALL of their bases covered in the event of an unexpected disaster.
Nationwide believes that roughly two in every three homes are under-insured to some extent, with a great deal of them being so thoroughly under-insured that homeowners would likely struggle to rebuild in the event of a calamity (e.g. fire) that could devastate their property.
That's why it's crucial for those already owning insurance policies to learn about the key points that can help you determine if your property is currently under-insured. For those who have no home insurance at all, proper home insurance coverage cannot be emphasized enough.
So, what kind of plans should you be looking at?
The four basic types of homeowner's insurance are easy to understand. First, there's property damage insurance that will cover any damage to your home that occurs because of a fire, tornado, or similar disasters, which physically diminishes the structural viability of your house.
Many policies don't cover all disasters, but flood insurance for instance, is often extra for homeowners, especially if you live in an area prone to flooding. This is because insurers will want to make as much money off of these policies as possible.
Additional living expenses coverage can keep your family financially secure if something extremely disastrous happens to your home that you have to temporarily move out. If a flood or fire renders your living room inhabitable for example, you may need to book a hotel room. This kind of coverage traditionally focuses on emergencies that will force you off your property in sudden, unexpected ways.
Get Personal Liability Insurance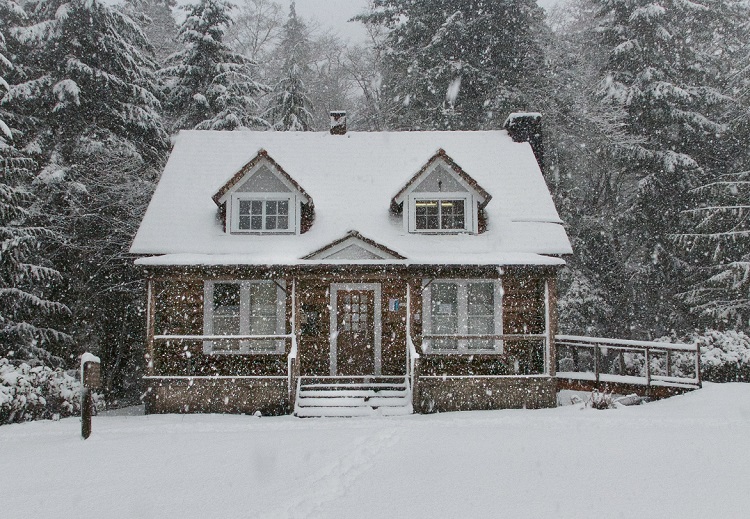 While most business owners are fretting about things like commercial general liability insurance, homeowners should focus more on personal liability insurance, which is usually focused on covering you, the homeowner, and your family from lawsuits in the event that you're found liable for damages someone else incurs on your property.
For example: if a tree branch falls from your property and hits someone over the head, or if your dog accidentally bites a passerby, personal liability insurance will ensure that not all of your financial assets are up for grabs if you're dragged into a court of law to settle such disputes.
Finally, medical payment coverage is great for homeowners who are worried someone will be injured near their property, such as when they're walking on the sidewalk outside of your home. If someone trips and falls on a slick, winter sidewalk in front of your house, medical payment coverage will, in this situation, ensure that you don't foot the bill for the ambulance.
For homeowners who want to be particularly certain that they have expansive coverage, umbrella policies are recommended. An umbrella policy is essentially extra liability insurance that will kick in should you suffer an expensive disaster that threatens to bring financial ruin upon your household.
Knowing when you need umbrella insurance can be helpful if you're worried about a particularly expensive disaster ruining your property, or bringing a lawsuit down upon your head. Depending on the overall amount of coverage you're looking for, some umbrella policies can be quite expensive. But remember that this is because they're going to cover a wide range of damages in particularly severe scenarios.
Don't Stop There
Homeowners shouldn't content themselves with a little bit of home coverage. Bundling your home and auto insurance policies for instance, takes only a little bit of time and can ultimately reap you and your family huge savings in the long run. You should also be using tools available on the internet to determine local coverage prices so that you know you're being ripped off by a nearby provider.
Deciding on disaster coverage is hard for new homeowners. But if you live in an area with frequent flooding or severe fires for instance, it could be what saves your house. Invest thoroughly in the future of your home via a good homeowner's insurance policy, and you and your family will be sleeping more soundly at night. While fire retardant spray can serve as an effective home defense option for wildfires, it's always best to carry the correct insurance.