Last Updated on January 24, 2022
Who Is King of Thailand?
Maha Vajiralongkorn is the reigning King of Thailand. He has served in that position since October 13, 2016, the very day his father died. Vajiralongkorn ascended to the throne courtesy of being the only son of King Bhumibol Adulyadej and Queen Sirikit.

Maha Vajiralongkorn's first few years in office have been characterized by widespread discontent among his subjects. For the first time in Thailand's history, Thai's are now openly speaking up against the monarch. That's despite the Thailand monarchy being the most revered institution in the country and the tough lèse-majesté law which outlaws any insults (direct or implied) against the king.

Most young Thais have voiced their concerns at the manner in which the king handles his political opponents, especially following allegations of crackdown towards the popular opposition party, Future Forward Party. Under Vajiralongkorn's rule, cases of unlawful arrests and mysterious disappearances of political and social activists have been rampant.

There have also been concerns about runaway corruption. In fact, the king's personal wealth and lavish lifestyle has been a subject of constant scrutiny.

Some Thais have also wondered whether the king is in touch with the realities in the country. That's especially considering that he spends most of his time in Germany pursuing his personal undertakings.
Quick Facts
| | |
| --- | --- |
| Full Name: | Maha Vajiralongkorn |
| Popular Name: | Maha Vajiralongkorn |
| Gender: | Male |
| Birth Date: | July 18, 1952 |
| Age: | 69 years |
| Parents: | King Bhumibol Adulyadej and Queen Sirikit |
| Siblings: | Maha Chakri Sirindhorn, Ubolratana, and Princess Chulabhorn |
| Birth Place: | Dusit Palace, Bangkok, Thailand |
| Nationality: | Thai |
| Ethnicity: | Thai |
| Education: | Millfield Secondary School in Somerset, United Kingdom, The King's School in Sydney, Australia, Royal Military College – Duntroon in Canberra, Australia, the University of New South Wales in Australia, and Sukhothai Thammathirat Open University |
| Marital Status: | Married to Suthida Tidjai and Niramon Ounprom (both since 2019); previously married to Soamsawali Kitiyakara (from 1977 until their divorce in 1991), Sujarinee Vivacharawongse (Yuvadhida Polpraserth) (from 1994 until their divorce in 1996), and Srirasmi Suwadee (from 2001 until their divorce in 2014) |
| Sexual Orientation: | Straight |
| Wife/Spouse: | Suthida Tidjai and Niramon Ounprom |
| Children: | Princess Bajrakitiyabha (with Soamsawali Kitiyakara), Juthavachara Vivacharawongse, Vacharaesorn Vivacharawongse, Chakriwat Vivacharawongse, Vatchrawee Vivacharawongse, and Sirivannavari Nariratana (with Yuvadhida Polpraserth), and Dipangkorn Rasmijoti (with Srirasmi Suwadee) |
| Dating: | N/A |
| Net Worth: | USD 30 billion (as of April 1, 2021) |
| Source of Wealth: | Inheritance, Salary as King, and Other Ventures |
| Height: | 5′ 7″ (1.7 m) |
| Weight: | 70 kg; In pounds: 154 lbs. |
Early Life
Maha Vajiralongkorn was born on July 18, 1952, in Dusit Palace, Bangkok, Thailand, to King Bhumibol Adulyadej and Queen Sirikit.

After completing grade seven (Mathayom 1), Vajiralongkorn traveled to the United Kingdom where he was enrolled at various independent schools. He then traveled to Australia, where he completed his military training course and also earned a bachelor's degree in liberal arts.

In 1982, Vajiralongkorn earned a bachelor's degree in law from the Sukhothai Thammathirat Open University.
Career Information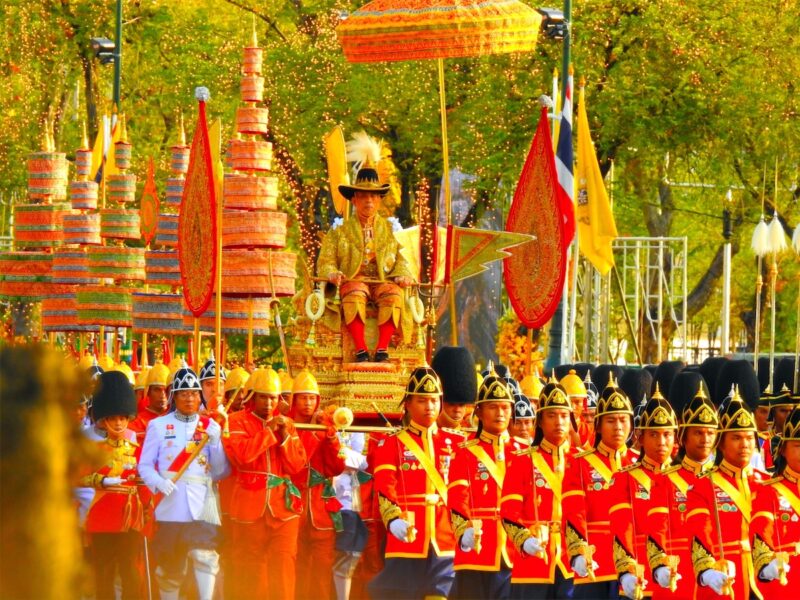 Maha Vajiralongkorn was officially proclaimed crown price on December 28, 1972, becoming the 3rd crown prince of the Chakri dynasty. The proclamation happened at 12:23 in the Ananta Samakhom Throne Hall.

After completing his military studies, Maya Vajiralongkorn joined the Royal Thai Army as a staff officer in the Directorate of Army Intelligence. Vajiralongkorn spent his military career training with the British, US, and Australian armed forces. He holds various ranks in the Thai armed forces, including Field Marshal, Admiral of the Fleet, and Marshal of the Royal Thai Air Force. He's also a trained pilot with the ability to fly various aircrafts, including the Northrop F – 5.

On November 6, 1978, Vajiralongkorn was ordained as a monk at the Temple of the Emerald Buddha (Wat Phra Sri Rattana Satsadaram). He was 26 years old at the time and as is the tradition, Vajiralongkorn lived at Wat Bowonniwet Vihara for 15 years, assuming the monastic name "Vajiralongkornno."

On October 13, 2016, King Bhumibol Adulyadej died and by law, Vajiralongkorn became king. However, Vajiralongkorn didn't ascend to the throne until December 1, as he asked for some time to mourn.
Maha Vajiralongkorn's Net Worth
As of April 1, 2021, Maha Vajiralongkorn had a net worth of $30 billion. That's enough to make him the richest monarch ruler in the world.

Brunei's Sultan Hassanal Bolkiah is the second-wealthiest monarch ruler, with a net worth of $20 billion. Saudi Arabia's King Salman bin Abdulaziz Al Saud comes in third, with a net worth of $18 billion.

Maya Vajiralongkorn attributes much of his wealth to inheritance from his late father King Bhumibol Adulyadej. At the time of his death, Bhumibol Adulyadej had a net worth of $30 billion.

Bhumibol's net worth came from a number of lucrative sources, including the Crown Property Bureau (CPB). He also owned huge tracts of land, including a 3300-acres real estate property in central Bangkok and 13,200-acres of country land. The king also owned a 32% stake in Siam Cement estimated to be worth $13 billion at the time of his death. Not to mention, a 23% stake in Siam Commercial Bank and a minority stake in the Shin Corporation.

It's believed that Maha Vajiralongkorn inherited the vast majority of this wealth following his father's death. In addition to inheriting his father's estate, Vajiralongkorn is also reported to have used his political connections to amass more wealth, including converting various royal properties into his name.
Lessons from Maha Vajiralongkorn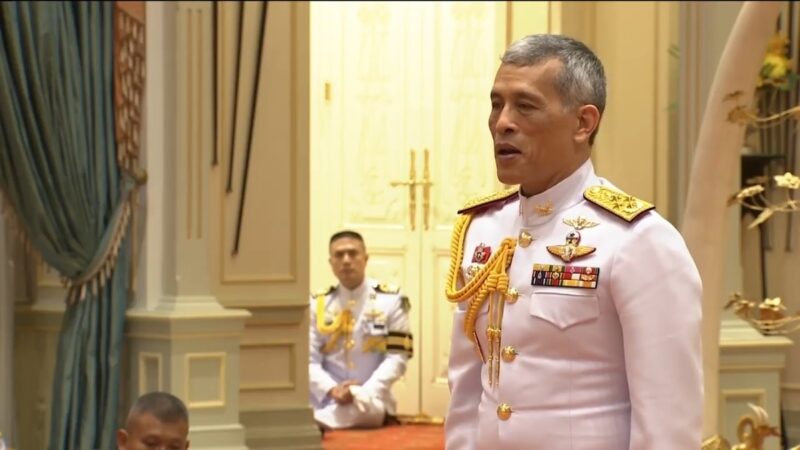 1. Pursue happiness on your own terms

Maya Vajiralongkorn has been widely criticized for his lavish and promiscuous lifestyle. Some of his critics have labeled him a playboy who has no business occupying the highest office in the Thai government. However, the king doesn't seem to be moved by his critics, probably because he finds personal fulfillment from his lifestyle.

2. When an opportunity to serve your country presents itself, grab it with all arms

King Vajiralongkorn has extensive military training. He trained alongside British, American, and Australian forces and served his country in the military before becoming king. That's an achievement not to be scoffed at, considering that many crowned princes would rather stay in the palace and enjoy the trappings of power than join the military.
Final Word
Maha Vajiralongkorn is the reigning king of Thailand. He has served in that capacity since his father's death on October 13, 2016. Vajiralongkorn also happens to be the wealthiest monarch in the world, with a staggering net worth of $30 billion.