Last Updated on April 16, 2021
From two-tone color collaborations for a complimentary visual to cleverly modern cabinetry, the modern-day kitchen has no shortage of innovative features. While full-on industrial styles may be quietly slipping out of the kitchen design scene, several noteworthy attributes are making a grand entrance. 
The kitchen design spice is always ripe with new design ideas, most likely because the kitchen is one of the most commonly remodeled rooms in the house. According to financial expert Dave Ramsey, a minor kitchen renovation project that requires just a $21,000 investment can yield roughly $17,000 in added home value. 
Whether you are just scoping out the latest kitchen design trends or planning a remodel project of your own, here's a list of trending kitchen design attributes for 2021 to give you a closer look. 
1. Sleek, Sophisticated with Technological Features
From totally handless cabinetry and drawers to intuitive integrations like automatic faucets, 2021 kitchens are getting a ton of sleek and sophisticated features. The rise in smart home technology has bred a new era of kitchen-worthy features to revolutionize how you spend your time in the heart of the home. A few common smart technologies finding a spot in the kitchen include: 
Automated lighting to give you light where you need it, hands-free 

Smart appliances to simplify cooking and provide absolute efficiency 

Light-sensing window blinds to control natural light 
To really highlight the modernized, sleek personality, many homeowners are pairing their technological kitchen implements with truly high-end attributes. Frameless kitchen cabinetry, dark color hues, and rich wood flooring are a few examples. 
2. Two-Tone Color Collaborations and Pops of Vibrancy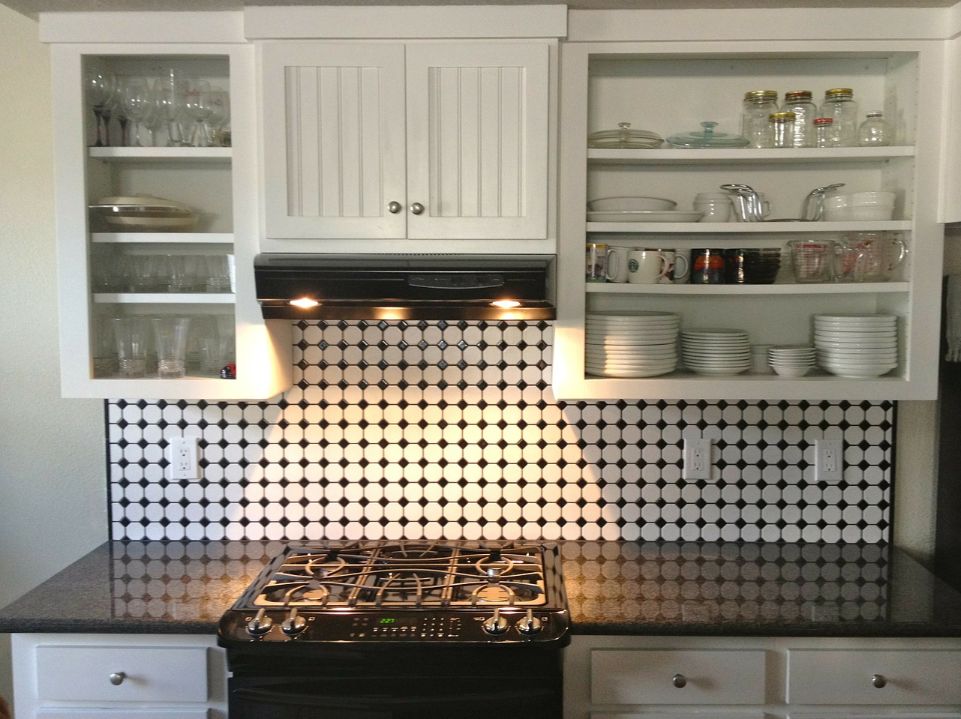 2021 is definitely the year that color comes back to the kitchen. While most homeowners are not going full-on 1970s with olive green or sunshine yellow appliances and floral wallpaper, color is definitely back—perhaps in a more tasteful way. Two-tone color collaborations have been slowly gaining in popularity. For example, some kitchens are getting a facelift with: 
Dark painted lower cabinets paired with pastel upper cabinets 

Colorful flooring paired with deep wooden tones for cabinetry 

Dark, black, or midnight walls paired with pops of red with appliances or furnishings 
What colors are people opting for the most in their kitchen space during a remodel? Remodeling experts are seeing a lot of pastels like dusty rose and eggshell blue, but there seems to be a toss-up for popularity with deep and dark color schemes as well. For example, the almost all-black kitchen seems to be growing in popularity. 
3. Storage-Smart and Space-Saving Integrations
How about a dishwasher that simply looks like a large drawer? How much space could you save with a built-in beverage cooler disguised as a lower cabinet under the bar? From hidden pantries to floor-to-ceiling cabinetry that utilizes every square inch of space, the kitchens of 2021 are getting so many solutions that open up the room and offer extensive storage in the process. The more the years advance, the more kitchens have these intelligent solutions that simplify, declutter, and even free up floor space. It's not at all uncommon to find a modern kitchen decked out with an exceptional amount of storage. 
4. Tucked-Away Kitchen Gadgets and Necessities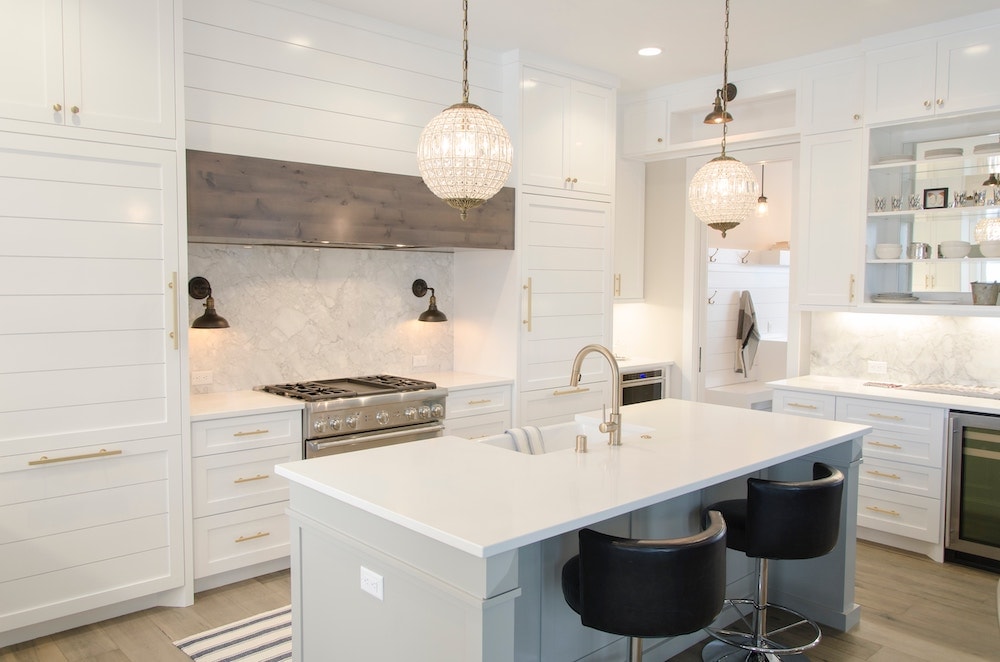 Gone are the days when the counter space you have available is filled with everything from your blender and toaster to your knife block. Many homeowners are remodeling their kitchen specifically to work in build-ins that support tucked-away necessities. For example, you may opt for a blender that pops up from your kitchen island as needed or a small-appliance cabinet outfitted with electricity that perfectly houses your toaster. This cabinet can even be outfitted with a slide-out base, which means you can pull out the full collection, use whatever gadget you need, and then tuck it away in a snap. 
5. Upscale Lighting in Highlight-Worthy Spaces
Kitchens may be all about function, but the kitchen can be just as much about style. It would seem many homeowners are feeling the same, as many kitchen remodeling projects are getting design-worthy lighting upgrades. You may see pendant lighting hanging in front of a large window, a chandelier gracing the space over a center island or even toe-kick lighting that highlights the flooring down by your feet. 
6. Modern-Meets Traditional Functionality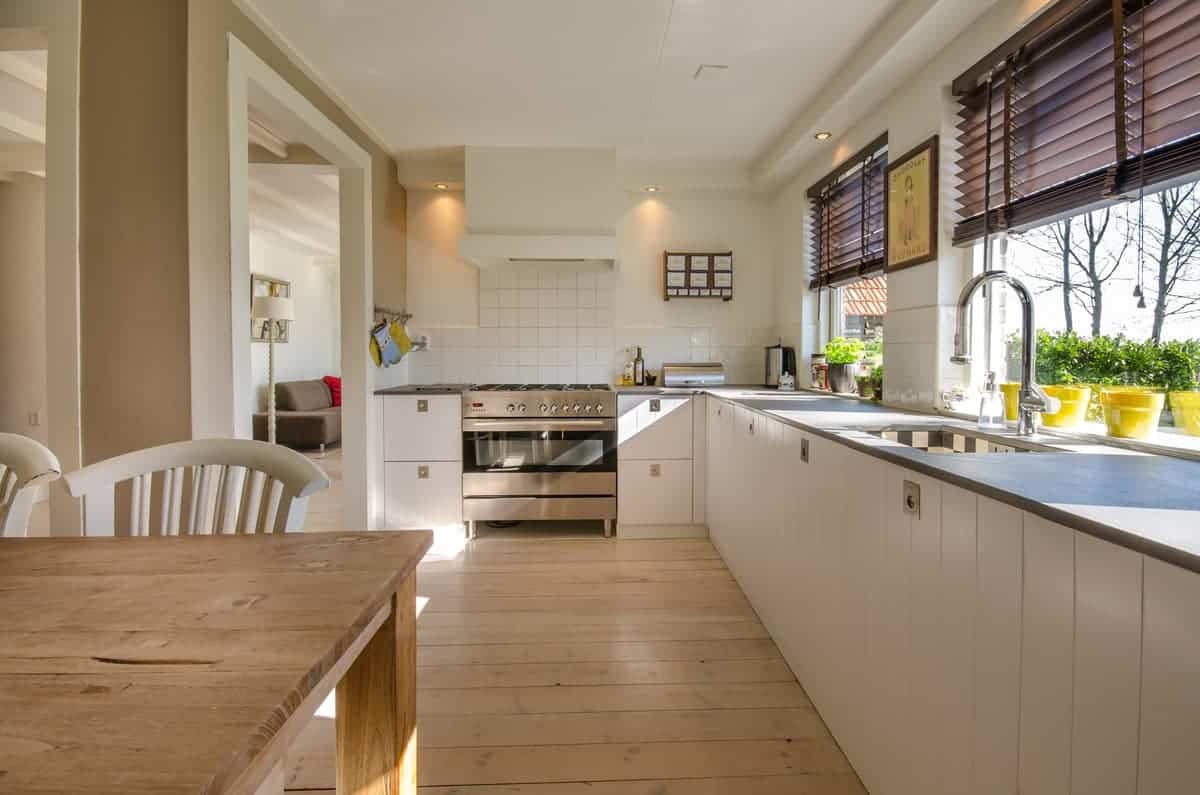 With more people working from home, many are making workspaces right in the middle of one of the rooms they spend the most time: the kitchen. Some kitchen remodels are including a surprising twist with a tucked away office or workspace right in the corner or integrated into the design. For example, a slide-out work surface at the kitchen island where a laptop can be stored makes for a quick place to get some work done between chores and cooking. 
7. Industrial Vibrancy Beyond Stainless Steel with Primary Visual Elements
The cold industrial finishes may be quietly working their way out of a lot of kitchen design themes, but that doesn't mean that trademark industrial spark is not sticking around. Kitchen remodeling projects of late involve a plethora of new metallic finishes, including brassy golden sinks and brushed bronze cabinetry faces. And, these flashy finishes are not obsolete; some kitchens are getting a lot of bling with luxury-level metallic finishes on some primary visual elements in the room, such as the countertop or backsplash.  
The Kitchen Redesign Is One of the Most Rewarding in Any Home 
After examining some of the latest kitchen design trends, you may have a few ideas brewing in the back of your mind yourself. One thing is for certain, the kitchen can be an especially rewarding room to renovate. If you are planning your next big remodel project, be sure to get some home remodeling pros with industry experience. Most are well-versed in the latest design trends because they spend so much time helping bring the latest ideas to life.