Last Updated on March 8, 2022
Who Is Kodak Black?
Bill Kahan Kapri, born Dieuson Octave and professionally known as Kodak Black, is an American hip hop artist and songwriter who gained initial fame courtesy of his 2014 single titled 'No Flockin.' Kodak Black has continually strived to claim his place among the big names in the hip hop industry.

Like many hip hop artists, Black's rapping career hasn't been without challenges and controversies. The rapper has had multiple run-ins with the law, some of which resulted in his incarceration in federal prison.
Quick Facts
| | |
| --- | --- |
| Full Name: | Bill Kahan Kapri (born Dieuson Octave) |
| Popular Name: | Kodak Black |
| Gender: | Male |
| Birth Date: | June 11, 1997 |
| Age: | 24 years |
| Parents: | Marcelene Octave |
| Siblings: | Two, including rapper John Wicks |
| Birth Place: | Pompano Beach, Florida |
| Nationality: | American |
| Ethnicity: | Haitian |
| Education: | Blanche Ely High School |
| Marital Status: | Engaged |
| Sexual Orientation: | Straight |
| Wife/Spouse: | N/A |
| Children: | King Khalid Octave (with a woman named Jammiah Broomfield) |
| Dating: | Mellow Rackz |
| Net Worth: | USD 600,000 (as of March 1, 2021) |
| Source of Wealth: | Rapping, Songwriting, Endorsement Deals, and Other Ventures |
| Height: | 5′ 7″ (1.7 m) |
| Weight: | 66 kg; In pounds: 145 lbs. |
Early Life and Career Information
Dieuson Octave was born on June 11, 1997, in Pompano Beach, Florida, to Marcelene Octave. Octave's father abandoned the family soon after Dieuson was born. As a result, Dieuson Octave was solely raised by his mother Marcelene in a public housing project in Pompano Beach, known as Golden Acres.

Kodak Black began rapping in elementary school. He reportedly attended a local trap house after school in a bid to record music. To hone his rapping and songwriting talents, Kodak invested heavily in reading dictionaries and thesauruses.

While in school, Kodak Black became infamous for his unruly behavior. He participated in multiple brawls as well as breaking and entering, along with his friends. Kodak's unbecoming conduct eventually led to his eventual expulsion from school when he was in fifth grade.

In 2009, when he was 12 years old, Kodak Black joined a rap group known as Brutal Youngnz, where he rapped under the stage name J-Black. He later joined another rap group called The Kolyons. In December 2013, Black released his debut mixtape titled Project Baby. He followed up with two mixtapes in December 2014 and December 2015, titled Heart of the Projects and Institution, respectively.

In October 2015, Kodak Black got his career-changing moment after Canadian rapper Drake posted a video of himself to Kodak's single, 'Skrt.' The same month following this viral video, Kodak signed a recording deal with Atlantic Records.

In June 2016, Kodak Black released his fourth and most successful mixtape to date, titled Lil B.I.G. Pac. On March 31, 2017, the rapper released his debut studio album, titled Painting Pictures. He has since followed up with two more studio albums – Dying to Live (2018) and Bill Israel (2020).
Kodak Black's Net Worth
As of March 1, 2021, Kodak Black had a net worth of $600,000. A huge chunk of Kodak's wealth comes from his rapping career.

The following are some of Black's most successful musical projects:

• The mixtape Lil B.I.G. Pac (released on June 2016) – Reached number 49 on Billboard's 'Top R&B/Hip-Hop Albums' chart, as well as number 18 on the Heatseakers Albums chart
• The single Skrt (released on August 2016) – Reached #10 on Billboard's 'Bubbling Under R&B/Hip-Hop Singles' chart
• The single Tunnel Vision (released on February 2017) – Debuted at #27 before peaking at #6 on the US Billboard Hot 100. The song also debuted at #17 on the Canadian Hot 100.
• The studio album Painting Pictures (released on March 2017) – Reached #3 on the Billboard 200 and sold more than 71,000 units within its first week

In addition to album and record sales, Kodak Black also makes his money from concert tours. He has since embarked on one tour, titled Dying to Live Tour (2019).

The rapper is also an astute investor and is associated with various successful startups, including a clothing line called 'Sniper Gang' and a youth football league called 'Pompano Gators'. His clothing line mostly deals in shirts, hoodies, sweatpants, face masks, and gloves. These items are available on the website https://www.snipergangapparel.com/.
Lessons from Kodak Black
1. Keep the spotlight on yourself

Kodak Black has managed to keep the spotlight on himself since he broke onto the hip hop scene, thanks to his penchant for legal and public controversies. Besides his incessant arrests for criminal misconduct, Black has also been keen on sparking high-level public controversies, both with his fans as well as fellow rappers.

2. Avoid the path of least resistance

In a reflective interview about his childhood and upbringing, Black said that as a child, life offered him two options – sell drugs while armed with a gun on his hip or rap. It's not difficult to tell which path he chose.

3. Make the most of every opportunity…or adversity

Although he has faced numerous adversities, Kodak Black has always found a way of making the most out of them. He is remembered for releasing the song 'Can I' as well as the album Bill Israel while in prison.
Famous Quotes by Kodak Black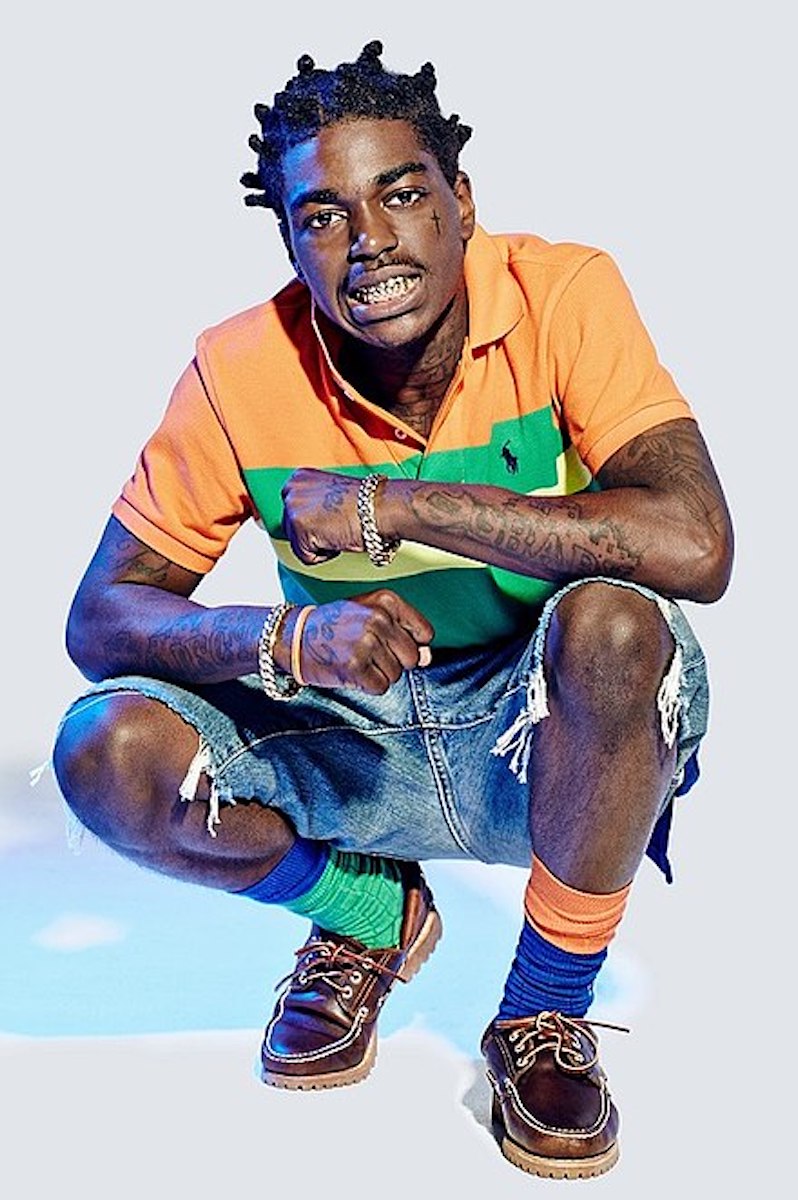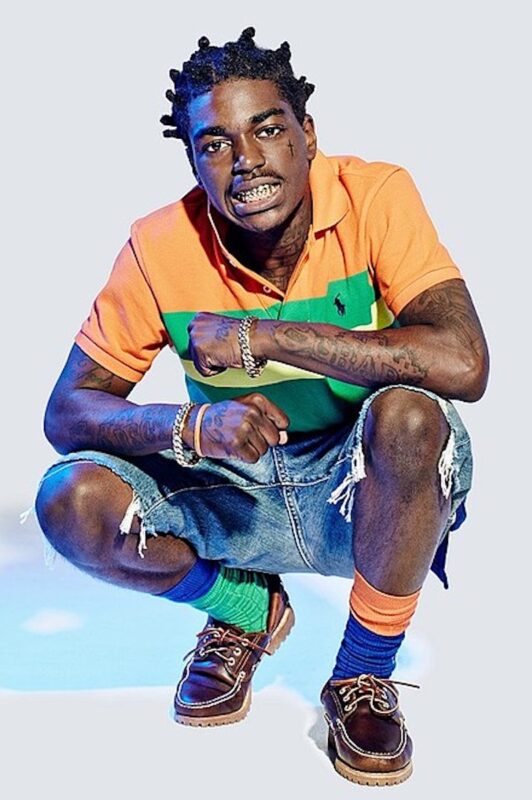 "All us got a due date. All us got a death sentence. One day, we gonna die."
"But I feel like I have enough knowledge to get me by in life. Obviously, I don't know everything, but I feel like I have enough knowledge to get me through."
"I just know that I'mma do something in life. I'mma do something productive."
"People just see the shine. They don't see the grind, the bags under my eyes. It was a lot of grinding, setbacks… I ain't finna let nothing stop me. Wherever I stop at, I already know who I am."
"While we walking, while we breathing, we dying… I be really feeling like, even though we live to die, some people be dying to live."
Conclusion
Kodak Black is an American rapper and songwriter with a net worth of $600,000. Evidently, Kodak's wealth still doesn't measure up to that of many established rappers, thanks to his never-ending legal troubles. Even so, Black has certainly earned himself a spot among the world's most talented hip hop artists.