Last Updated on January 11, 2022
Who Is Kristin Cavallari?
Kristin Elizabeth Cavallari is an American television personality, actress, fashion designer, and businesswoman.

On television, Cavallari is best known for her roles on the popular MTV reality shows Laguna Beach: The Real Orange County (2004–2005) and The Hills (2009 – 2010). She is also famous for starring in her very own reality series known as Very Cavallari (2018–2020).

As an actress, Kristin Cavallari made her debut in a 2006 episode of the television show Veronica Mars known as "Versatile Toppings." Cavallari has since appeared in scores of other television shows as well as direct-to-video films.
Quick Facts
| | |
| --- | --- |
| Full Name: | Kristin Elizabeth Cavallari |
| Popular Name: | Kristin Cavallari |
| Gender: | Female |
| Birth Date: | January 5, 1987 |
| Age: | 35 years |
| Parents: | Dennis Cavallari and Judith Eifrig |
| Siblings: | Michael Cavallari and Gabriel Zamora Cavallari |
| Birth Place: | Denver, Colorado |
| Nationality: | American |
| Ethnicity: | Italian and German |
| Education: | Barrington Station Middle School, Barrington High School, Santa Margarita Catholic High School, Laguna Beach High School, Loyola Marymount University, and University of South Carolina |
| Marital Status: | Separated. Recently married to NFL quarterback Jay Cutler (from 2013 until their separation in 2020) |
| Sexual Orientation: | Straight |
| Wife/Spouse: | N/A |
| Children: | Camden Jack, Jaxon Wyatt, and Saylor James |
| Dating: | N/A |
| Net Worth: | USD 30 million (as of March 1, 2021) |
| Source of Wealth: | Reality Television, Acting, Social Media, Writing, Fashion Design, and Other Ventures |
| Height: | 5′ 3″ (1.6 m) |
| Weight: | 50 kg; In pounds: 110 lbs. |
Early Life and Career Information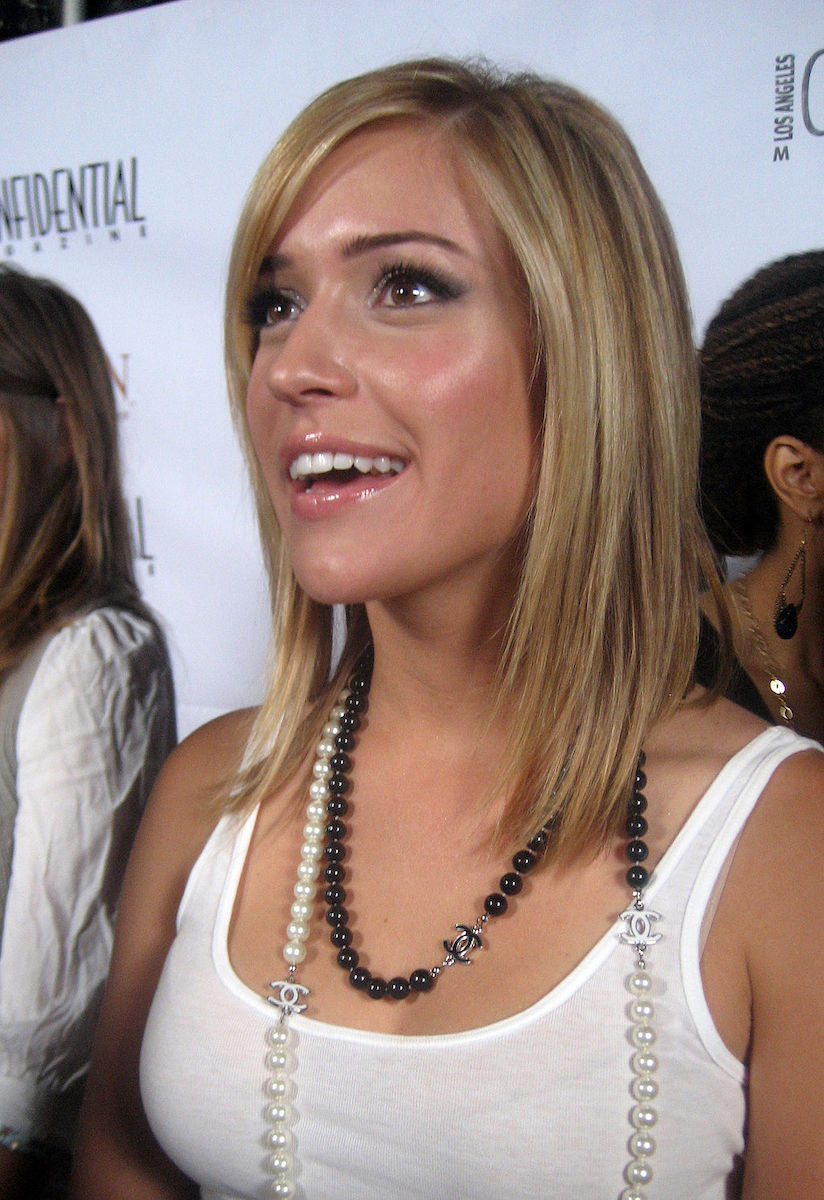 Kristin Elizabeth Cavallari was born on January 5, 1987, in Denver, Colorado, to Dennis Cavallari and Judith Eifrig.

In 2004, during her junior year in high school, Kristin Cavallari joined the cast of the reality television show Laguna Beach: The Real Orange County. She went on to star in the series' 28 episodes.

In 2006, Cavallari landed her second reality television role as the host of Get This Party Started, which only aired two episodes before its cancelation.

In May 2009, it was announced that Kristin Cavallari would be joining The Hills, a spin-off series of Laguna Beach. She made her debut appearance on the series on May 31, 2009 and went on to appear in a total of 23 episodes.

Kristin continued appearing in numerous reality TV series, including:

• RuPaul's Drag Race (2010; season 3)
• America's Next Top Model (2011; season 17, episode 3)
• Dancing with the Stars (2011; season 13, eliminated in the third week)
• Cupcake Wars (2012; season 6, episode 9)
• Hollywood Medium with Tyler Henry (2018; season 3, episode 1)
• Very Cavallari (2018–2020; 30 episodes)
• Paradise Hotel (2019; 7 episodes)

In addition to reality television shows, Kristin Cavallari has also appeared in numerous television movies and direct-to-video films.

In 2006, Cavallari appeared on an episode of the TV series Veronica Mars. The same year, she appeared on the film Fingerprints as well as the television movie Cheerleader Camp.

The following are other major television shows and films that Kristin Cavallari has appeared in over the years:

• Cane (2007, TV series)
• Green Flash (2008, film)
• CSI: NY (2008, TV series)
• Wild Cherry (2009, film)
• Spring Breakdown (2009, straight-to-DVD film)
• National Lampoon's Van Wilder: Freshman Year (2009, straight-to-DVD film)
• The Middle (2011, TV series)
Kristin Cavallari's Net Worth
As of March 1, 2021, Kristin Cavallari had a net worth of $30 million. Cavallari's net worth is so huge that she's unlikely to end up bankrupt even if she were to cede a portion of it to her estranged husband, Jay Cutler.

Now, it's unclear whether the couple signed any prenuptial agreements prior to their wedding. Either way, neither of them would become bankrupt when their divorce is eventually finalized. That's especially considering that Cutler also has a net worth of $30 million.

How did Cavallari earn ear millions?

Kristin Cavallari credits a huge chunk of her wealth to her successful television career. According to The Daily Beast, Kristin was making an estimated $90,000 an episode by the time she began appearing in The Hills.

Another way Kristin Cavallari makes money is through appearances and sponsored posts on social media. The Daily Beast estimates that Cavallari earns anywhere from $20,000 to $25,000 for every public appearance.

Kristin Cavallari has also invested heavily in the fashion and real estate industries.

In 2017, Cavallari founded the jewelry brand Uncommon James. The brand, which is based in Nashville, Tennessee, deals in both jewelry and home goods. As of July 2019, Uncommon James was bringing in annual revenue of $20 million. Still in the fashion industry, Kristin is associated with a children's clothing line known as Little James.

Kristin Cavallari is also an acclaimed author. And although she doesn't get much credit for her writing skills, Cavallari has authored New York Times bestselling books, including 'True Roots,' and 'Balancing in Heels: My Journey to Health, Happiness, and Making it all Work.'
Lessons from Kristin Cavallari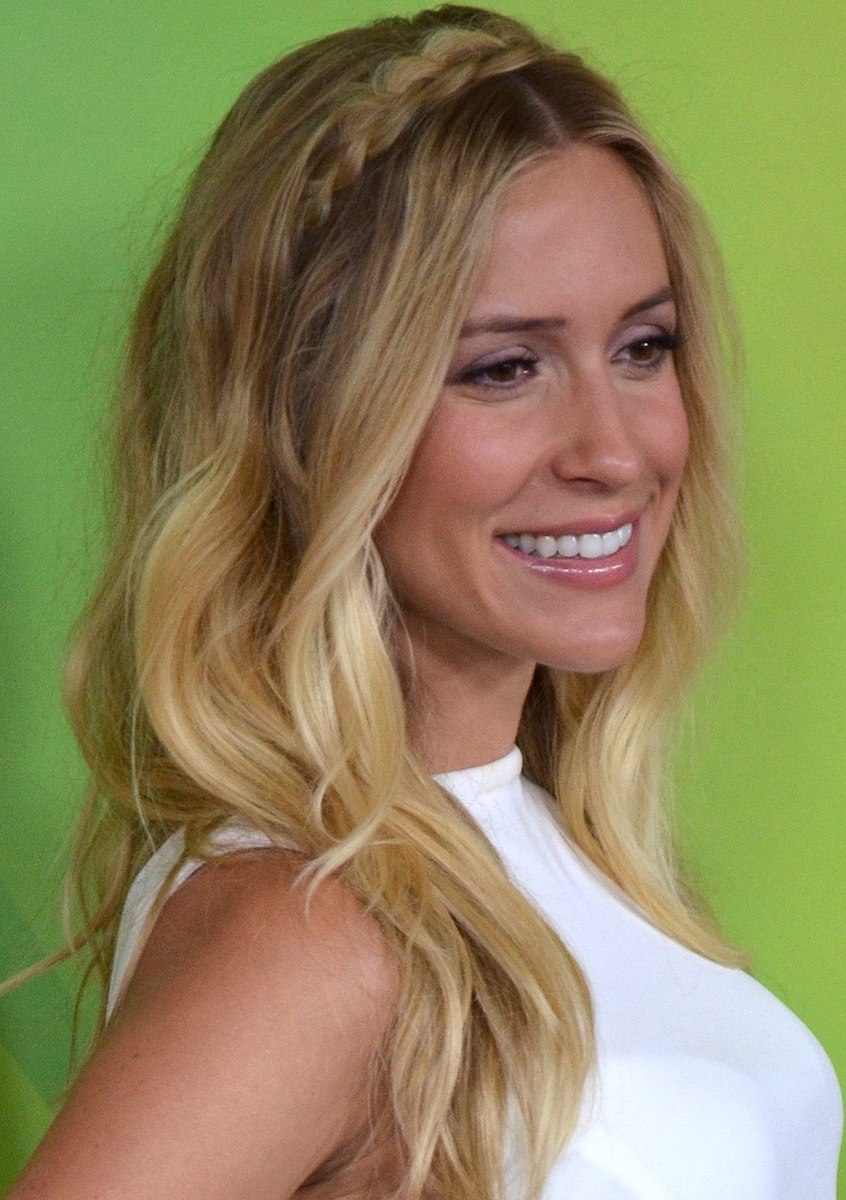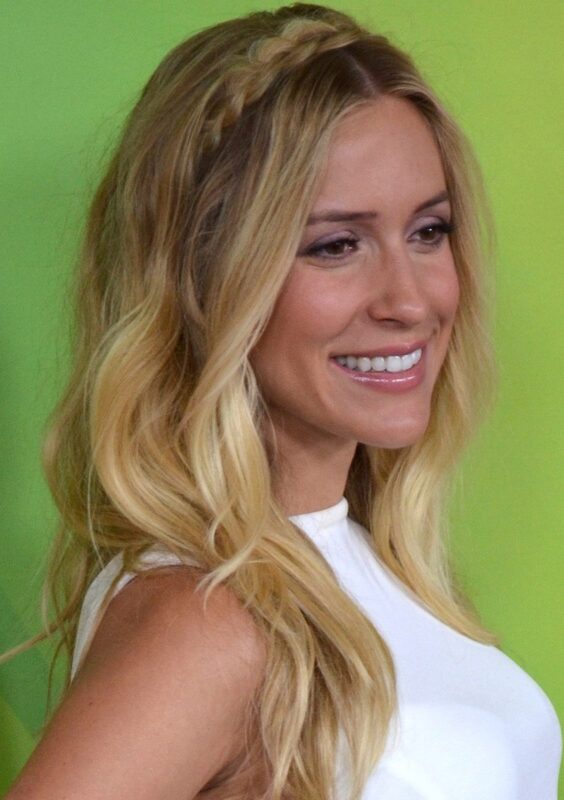 1. You're never too young to launch your career

Kristin Cavallari is one of the many Hollywood celebrities who gained initial prominence in their teen years. That only goes to show that indeed, it's never too early to start chasing your dreams.

2. Pursue happiness on your own terms

Cavallari believes in doing what gives her the kicks as opposed to what's trendy or fashionable. She once said, 'I like to wear what I feel good in, not what the latest trend is.'

3. Give back

Kristin Cavallari is a renowned philanthropist who has supported quite a few charitable causes. On the humanitarian front, Cavallari is best known for her involvement in the 'Until There's a Cure,' an advertising campaign to raise awareness as well as funds for HIV and AIDS.
Famous Quotes by Kristin Cavallari
"I have a lot of sides to my personality and what you see on 'The Hills' is a strong, independent woman, which I am. But I also have a sensitive side that I don't show too much."
"I really believe that my family's infrequency of getting sick is due to our diet."
"It's very difficult to change the perception people have of you."
"People don't know the real me. The hard times I went through are what led me to my life now. I was a mess as a teen! I was kind of wild and really unhappy."
"Sometimes, in order for things to get better, they have to end – even if it's momentarily."
Conclusion
Kristin Elizabeth Cavallari is an American television personality, actress, and fashion designer who rose to prominence starring in the reality TV series Laguna Beach: The Real Orange County. Following her success on reality television, Cavallari was also able to land a variety of roles in television shows and straight-to-DVD films. She currently has a net worth of $30 million.