Last Updated on January 24, 2023
Who Is Kylie Jenner?
Kylie Kristen Jenner, popularly known as Kylie Jenner, is an American media personality, model, socialite, and businesswoman. As a media personality, Kylie Jenner is remembered for her role in the reality television series, Keeping Up with the Kardashians, where she has been a common cast since 2007.
Jenner is also a young, enterprising businesswoman who has founded several notable ventures, including her own cosmetic company known as Kylie Cosmetics.
In 2014 and 2015, Kylie Jenner, along with her sister, Kendall Jenner, were listed by Time magazine among the most influential teen celebrities in the world.
In 2017, Kylie Jenner appeared on the Forbes Celebrity 100 list, becoming the youngest person ever to feature on that list. A year later, the New York Post recognized her for being one of the world's most respected young celebrities in the fashion industry.
Kylie is as famous on television as she is on social media. As of December 2019, Kylie had over 150 million followers on Instagram alone.
Quick Facts
| | |
| --- | --- |
| Full Name: | Kylie Kristen Jenner |
| Popular Name: | Kylie Jenner |
| Gender: | Female |
| Birth Date: | August 10, 1997 |
| Age: | 25 years |
| Parents: | Bruce Jenner (now known as Caitlyn Jenner after gender transition) and Kris Jenner |
| Siblings: | Kendall Jenner and 7 half-siblings (Burt Jenner, Brandon Jenner, Brody Jenner, Rob Kardashian, Kim Kardashian, Khloe Kardashian, and Kourtney Kardashian) |
| Birth Place: | Los Angeles, California |
| Nationality: | American |
| Ethnicity: | English, Irish, Scottish, Dutch, and German |
| Education: | Sierra Canyon School and Laurel Springs School |
| Marital Status: | Unmarried |
| Sexual Orientation: | Straight |
| Wife/Spouse: | N/A |
| Children: | Stormi Webster and Wolf Webster (with Travis Scott) |
| Dating: | Travis Scott |
| Net Worth: | USD 700 million |
| Source of Wealth: | Acting, Modelling, Media, and Other Business Ventures |
| Height: | 5′ 6″ (1.67 m) |
| Weight: | 139 pounds (63kg) |
Early Life and Career Information
Kylie Jenner was born on August 10, 1997 in Los Angeles, California, to Bruce Jenner and Kris Jenner. Her father is a former Olympics champion whereas her mother is a businesswoman. Jenner attended Sierra Canyon School, where she took part in numerous plays. In 2012, she enrolled for a homeschooling program, which she graduated from in July 2015 from the Laurel Springs School.
Jenner has been a household name in Keeping Up with the Kardashians, a reality TV series she began appearing in at the age of ten. Presently, the show is the longest-running reality television series in the US.
Kylie Jenner used her popularity on KUWTK to grow her personal and professional brand. Like most members of her family, she chose to venture into social media, modeling, and the fashion industry.
Kylie Jenner's Net Worth
As of 2023, Kylie Jenner had an estimated net worth of $700 million. At 22 years, she becomes the world's youngest self-made billionaire.
Jenner has been earning huge paychecks ever since she started appearing in the reality television series, Keeping Up with the Kardashians, at the tender age of 10. In 2015, E! negotiated an $80 million deal to air the series through the fourteenth season, and Kylie Jenner must have bagged a substantial portion of the revenue.
But Kylie Jenner does not only earn from her appearance on television. Her own cosmetics company known as Kylie Cosmetics is valued at more than $1 billion. In 2018, the company had an estimated value of $900 million. However, in late 2019, the beauty conglomerate, Coty, acquired a 51% stake in Kylie Cosmetics, placing Jenner's company worth more than $1.2 billion.
According to the deal, Kylie Jenner bagged a whopping $600 million in cash. The contract didn't only add more money to her pockets, it also made her more popular, particularly on social media. A few months after sealing the deal, Kylie was estimated to be earning around $1.26 million for every promotional post on social media.
Other notable investments by Kylie Jenner include partnering with the British fashion company, Topshop, to launch her own clothing line and representing Nip + Fab as a brand ambassador. Not to mention Lip-Kits whose products are known to sell out within minutes of being unveiled.
Kylie Jenner has also partnered with numerous brands in endorsement deals, including PacSun and Puma. According to Forbes, the young billionaire earned $18 million in 2016 from brand endorsement deals alone.
Kylie Jenner may not be a huge brand in modeling compared to her sister, Kendall, but she has participated in various modelling events. Of notable mention is her appearance in the New York Fashion Week catwalk. It's safe to imagine that she earns substantially from her modeling endeavors.
Away from acting, modelling, and fashion, Kylie Jenner has also invested in the lucrative app industry. She has since released the Kylie Jenner and the Kendall & Kylie apps. The apps were a tremendous success, garnering more than 1.7 million downloads within the first week of going live.
Kylie Jenner doesn't just make big bucks, she is also a lavish spender. The billionaire celebrity spends on luxury cars, high-end bags, and expensive jewelry.
Life Lessons from Kylie Jenner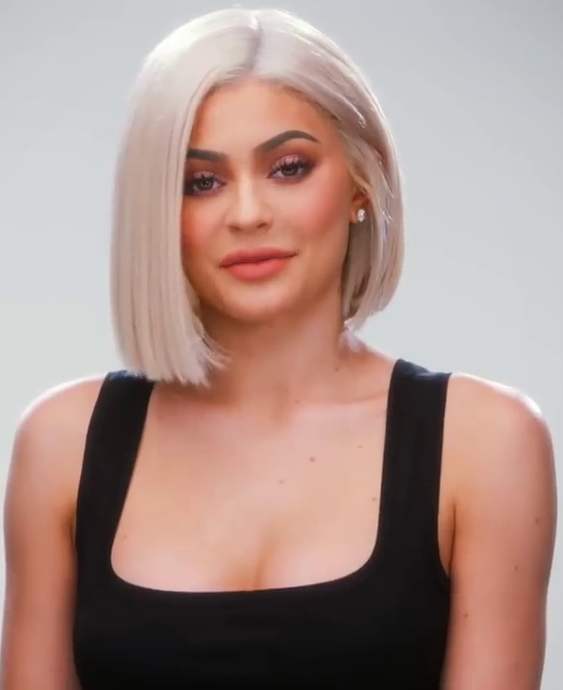 One of the life lessons that sticks out from Kylie Jenner's success story is that it's never too early to start pursuing your life's dreams. When most of us probably define our career paths in our late teens, Jenner already had hers figured out at the tender age of 10.
Another crucial lesson from Kylie Jenner's story is that family comes first. Jenner values her family so much that she doesn't hesitate to treat them to lavish gifts. She reportedly spoiled her mother with a Ferrari 488 valued at $250,000 and bought her daughter a Fendi baby stroller worth $12,500.
Jenner also exemplifies how celebrities should handle fame. She was recently embroiled in a controversy with Forbes over her real net worth, with Forbes suggesting that the celebrity could be a bit less rich than she claims. But instead of dwelling on these trivialities, the young billionaire chose to focus on what matters – grow her brand.
Memorable Quotes by Kylie Jenner:
"I don't really follow trends – I don't like wearing what other people are wearing. I just like to be original."
"It's about being who you are. If people can't accept it, too bad."
"It's always the people that know the least about you that want to judge you the most."
"Love is when the other person's happiness is more important than your own."
"Nobody knows who I am except family and my close friends."
Conclusion
Kylie Jenner has only been around for 25 years, and much less than that as a public figure. However, she is proof that goals can be reached regardless of your age.