Last Updated on January 24, 2023
Kyoto is an ancient city with a 1200 year history. It was established as Japan's capital under the name "Heian-kyo" in the year 794. With its 2,000 religious places (1,600 Buddhist temples and 400 Shinto shrines), it is one of the best preserved cities in Japan.
In 2015 my girlfriend and I traveled to Kyoto, Japan. We were there for 3 days and 2 nights. Kyoto was phenomenal. The city is very clean, you can easily get around by bicycle, and the people who live there are very harmonious.
There are tons of temples located across and on the outskirts of the city. If you ever get a chance to visit be sure to just rent a bicycle for a day and just wander around the city. I feel like Kyoto is the perfect size for a city. It's not too small and not too big. I've traveled around South East Asia for more than 2 years and I can truly say that I would love to settle down and live there someday.
After the trip I had about 1,700 photos stored on my hard drive. I managed to select the best 30 photos to put together this photo pack. Each photo was edited with Adobe Lightroom. I hope you will enjoy these photos and find them useful.
Preview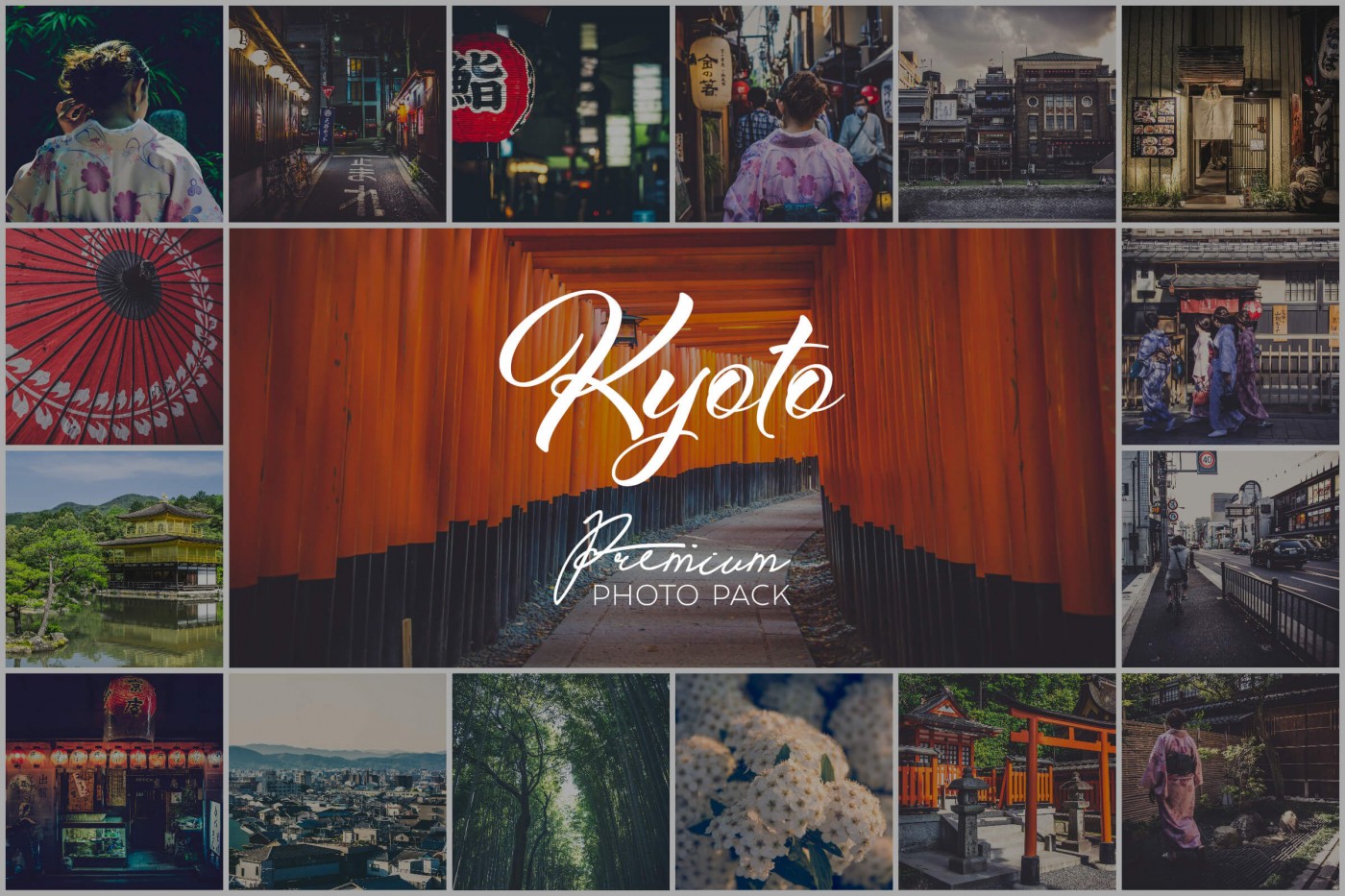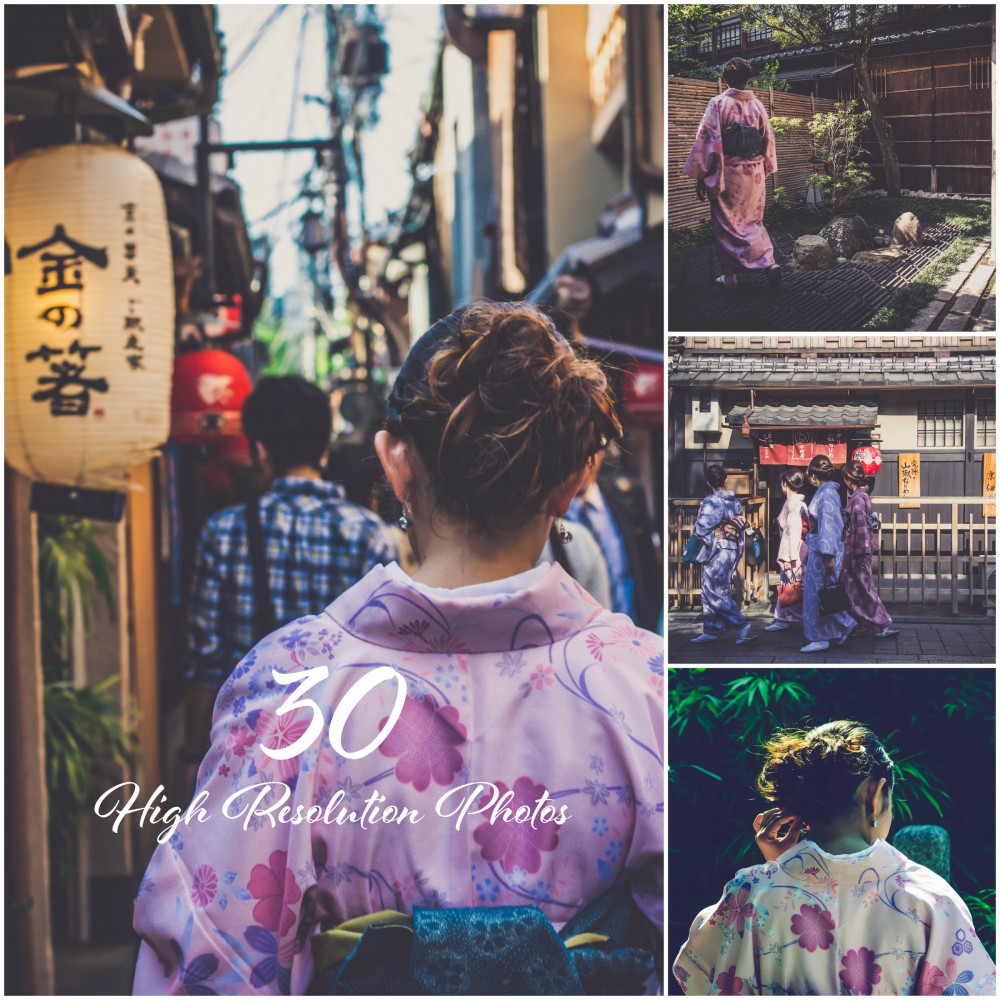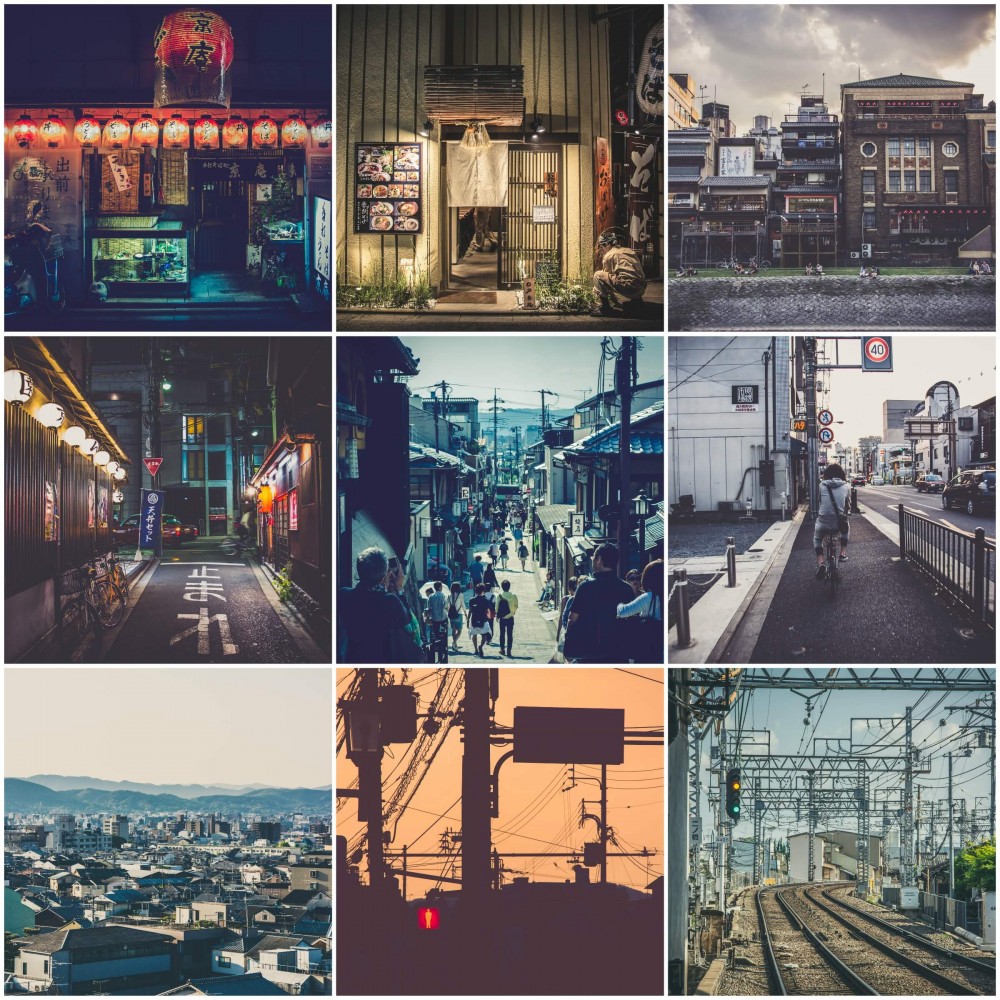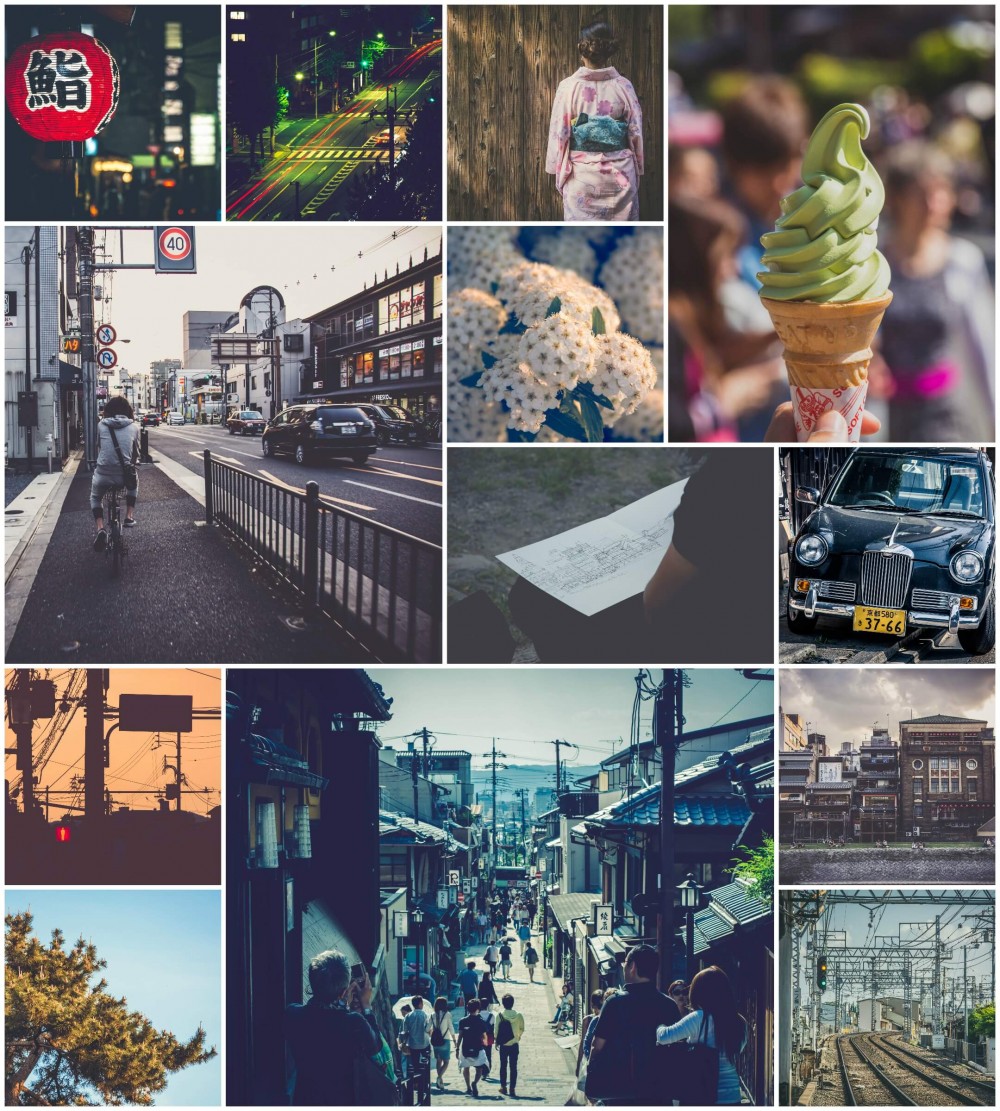 Photo Pack Information:
File Size: 48.8 MB
File Type: JPG
DPI: 300
Dimensions:
The images vary in dimension because we used two different cameras during this trip. Sony RX100 and Nikon D7100.
6000 x 4000 px
5500 x 3700 px
Great to use for:
Website headers/hero images;
Font presentation;
Logotype or insignia promotional materials;
Any web design, blog or template placeholders;
Background images for webpages, case study or blogs;
Articles, posts, app design
Personal or commercial project;
Any other promotional or presentational works.
If you'd like to see more of my photography, please check me out on 500px or Instagram: