Last Updated on January 24, 2023
Who is Lamelo Ball?
Lamelo Ball is a talented 21-year-old professional basketballer who is a member of the famous Ball Family. Coached by his father, LaVar, the young athlete has made a name for himself in the ever-challenging world of basketball.
His story is a classic example of how far people can go when they encounter their passion at a very young age. Through his dad, he was introduced to basketball at the tender age of three, playing alongside his brothers and the older kids around him. As tough as it may have been, that experience prepared Lamelo to be a future record-breaker.
Before his meteoric rise to fame as a basketballer, Lamelo first gained popularity after starring in his family's Facebook Watch reality show "Ball in the Family," owing to his likable personality and evident athletic genius. Since then, the young star has built a large following on social media is arguably the most-liked of his brothers.
When he was 12, Lamelo began to play with his older brothers on Big Ballers VXT, an Amateur Athletic Union team for ages seventeen and below. His parents launched the team and doubled as his coaches. After that, he played High School basketball, where his exploits began to make headlines.
Lamelo's High School basketball career was phenomenal. He was a star player for the basketball team of Chino Hills High School, California. Interestingly, his brothers, Lonzo Ball and LiAngelo Ball, and his cousin, Andre Ball, were also on the same team.
Quick Facts
| | |
| --- | --- |
| Full Name: | LaMelo LaFrance Ball |
| Popular Name: | Lamelo Ball |
| Gender: | Male |
| Birth Date: | August 22, 2001 |
| Age: | 21 years |
| Parents: | LaVar Ball and Tina (née Slatinsky) Ball. |
| Siblings: | Lonzo Ball and LiAngelo Ball |
| Birth Place: | Chino Hills, California |
| Nationality: | American |
| Ethnicity: | African-American |
| Education: | Chino Hills High School |
| Marital Status: | Single |
| Sexual Orientation: | Straight |
| Wife/Spouse: | N/A |
| Children: | N/A |
| Dating: | N/A |
| Net Worth: | $20 Million |
| Source of Wealth: | Basketballing, Endorsements, Business, TV Personality |
| Height: | 6ft6 (2.01m) |
| Weight: | 82kg (180 lbs) |
Early Life and Career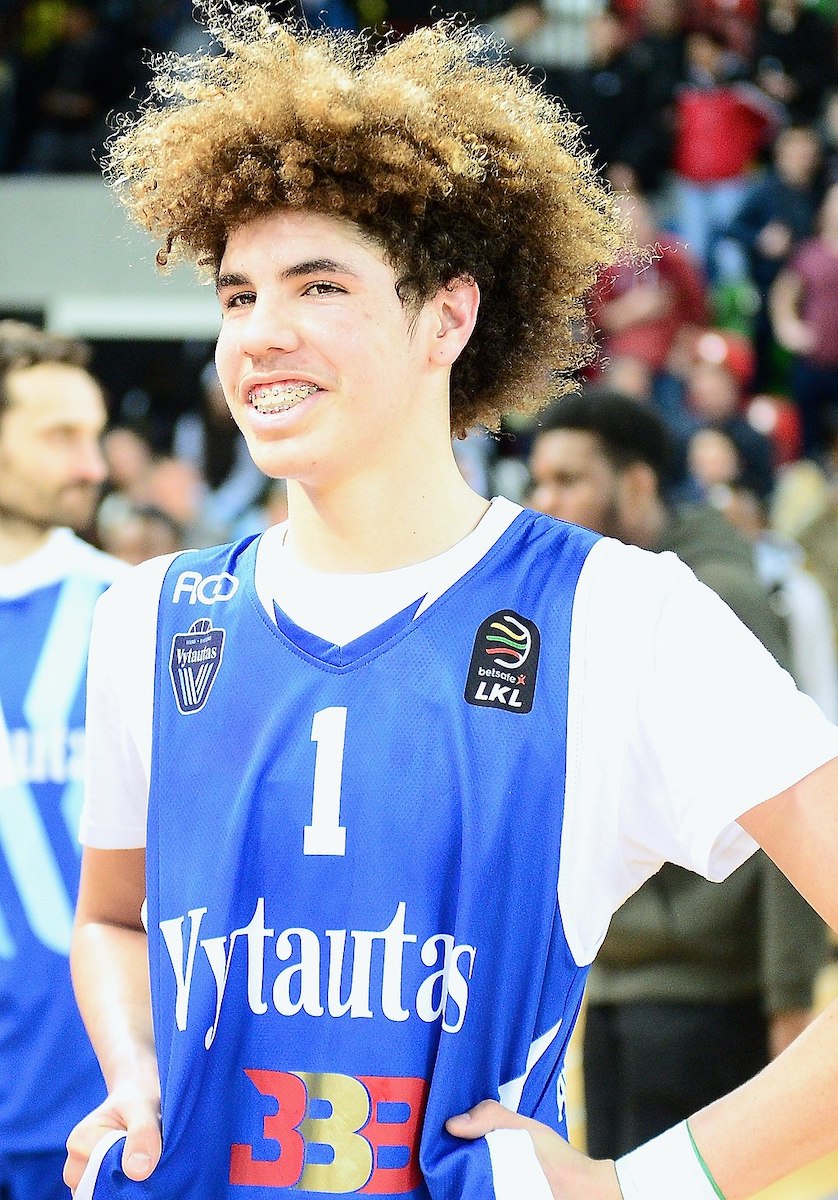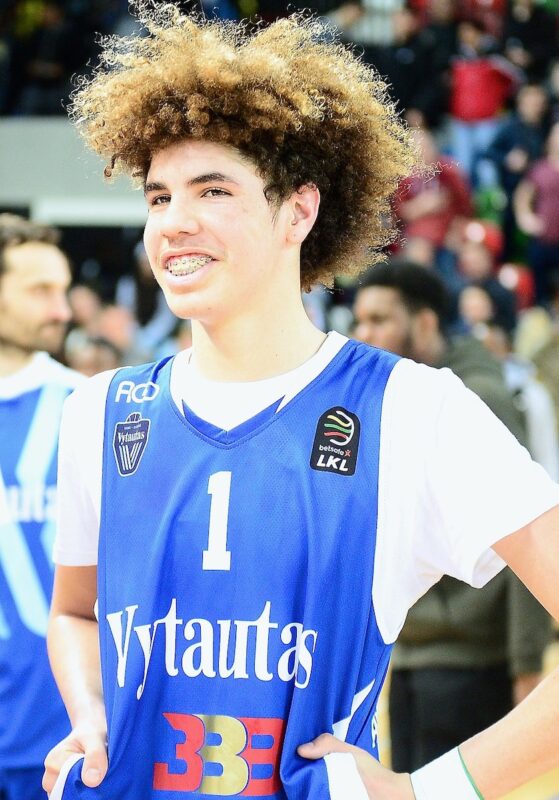 Lamelo Ball was born on August 22nd, 2001, in the bubbly city of Chino Hills, California. He is the youngest of the three boys born to a famed basketball couple, LaVar Ball and Tina (née Slatinsky) Ball. His dad, LaVar, was a professional basketball player who played for Washington State University and California State University. His mom also played for the latter.
Predictably, Lamelo's interest in basketball burgeoned from a tender age, owing to the prioritization of basketball in the family. His two older brothers also inspired him. Like him, they were young basketball enthusiasts under the coaching wings of their dad. Under LaVar's watch, all three boys joined the basketball team of Chino Hills High School.
Lamelo scored 26 points for his team to win Sierra Canyon School for the CIF Southern Section Open Division title in his first year. That same month, he helped his team win the overall CIF Open Division State Championship. His side subsequently won the mythical national championship without conceding any goal.
Lamelo's news-worthy and record-breaking games characterized his sophomore year. In 2016, the gifted chap made a half-court shot barely two seconds into a game. He made national headlines again in his next game, where he scored 92 points to win Los Osos High School, earning him the title of the second-best all-time-high scorer in California High School Basketball championship history.
For his senior high school season, Lamelo joined SPIRE Institute and Academy, Ohio, where he competed in competitions above his status as an amateur. On November 10th, 2018, he played his first SPIRE game, scoring 20 points to win over The Hill School. He was later named season MVP after reaching the finals.
Lamelo began his professional career in December 2017 when he and his brother, LiAngelo, signed to play for Prenai – a team in the Lithuanian Basketball League (LKL). By so doing, he became the youngest American to have ever signed a professional basketball contract.
On May 4, 2018, Lamelo signed with the Los Angeles Ballers. They played in the Junior Basketball Association, a new league LaVar created as an alternative to canonical college basketball. He scored 40 points in his debut game, then recorded a season-high 55 points in the semifinals playoffs against the New York Ballers.
Lamelo continued his professional career by signing a two-year contract with Illawarra Hawks of the National Basketball League. For the NBL season, Lamelo moved to Australia with Jermaine Jackson, who became his manager. He eventually ended the season as the NBL rookie of the year.
In 2020, Lamelo was finally drafted into NBA as the overall third pick by the Charlotte Hornets. He signed a two-year $16 million contract with them.
Lamelo Ball's Net Worth
Lamelo signed an endorsement deal with Big Baller Brand, a sports apparel firm launched by his family the previous year. In 2017, the brand released his signature shoe, Melo Baller 1, making him the youngest basketball player to have a signature shoe.
A turning point for his endorsement game happened in 2021 when he signed a $100 Million shoe deal with Puma. He was the only rookie from the 2020 draft class to sign a significant sneaker contract.
With his current status as an NBA player and two huge endorsement deals in the bag, Lamelo Ball's net worth is an astounding $20 Million.
Lessons From the Life of Lamelo Ball
Get yourself a mentor
Lamelo's dad doubled as his mentor from the boy's days as a toddler. As a matter of fact, we can clearly see the vast influence LaVar has in his son's life. In that regard, providence may have sufficed for young Lamelo, but you have the freedom and discretion to choose one for yourself.
Simply identify those who are excellent in your chosen field and strive to create rich networks that uplift you!
Hard Work Makes the Dream Work
Away from the glitz and glamour in the NBA matches, Lamelo does his due diligence in training and preparations. Likewise, you've got to put in long hours of work to bring your dreams to life. Start today, Monami.