Last Updated on January 25, 2022
You've always wanted to have laminate flooring in your home. Now that you have it, don't wait for the floor to get dirty to find ways of cleaning it. Be ready with all the cleaning materials and solutions you're going to need to get rid of quick spills and accumulation of dust and dirt.
You should also clean your laminate floors regularly so that they don't get warped or scratched. However, take care not to use harsh cleansers that leave streaks behind on your laminate or damage it. Instead, clean it with a dry mop periodically so that it's always clean.
Ways to Clean Your Laminate Flooring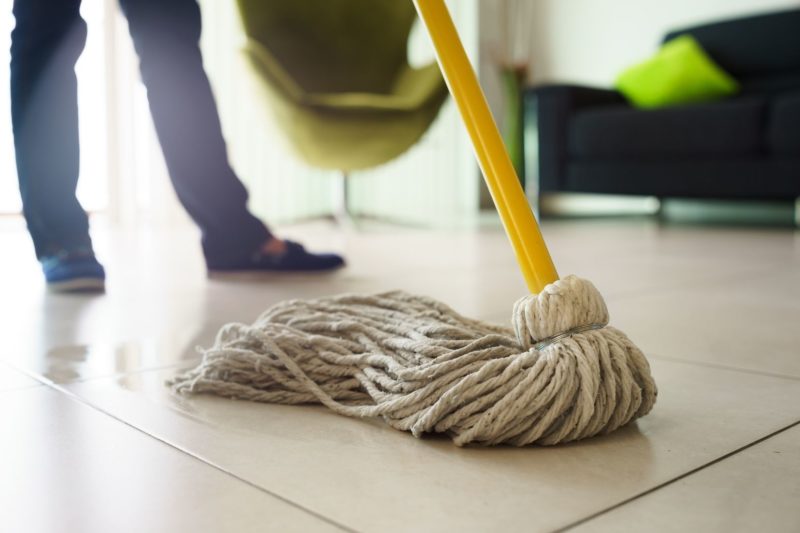 If you want some specific methods of cleaning your laminate flooring, here they are for you:
Sweep the floor regularly
About three times a week, use a dry dust mop to sweep your laminate floor to remove any surface dirt. This will help get rid of hair, pollen, dust mites and debris, which if are allowed to remain, can cause scratches on your flooring.
If you find it difficult to source a dry dust mop, go in for a vacuum and use its soft brush. Take care not to use a floor brush as its stiff bristles could damage the flooring. you could also use a vacuum with a soft brush attachment.
Use a Sponge to Clean Spills
If you ignore any liquid or even water fell on the floor for a protracted period, it could damage your laminate floor. Instead, use a dry cloth or sponge to soak up the liquid and dry the spot with a dry and soft cloth.
Use a Mop to Deep Clean Your Floor
Always use only a mop to deep clean your floor. Don't resort to using a buffer or steam cleaner as these could damage your floor. If you find your floor lacking its initial sheen, use some elbow grease and a mop to clean the floor.
It might take its toll on your time and energy, but at the end of it all, it will be well worth it.
It's also a good idea to use a laminate floor mop. You can recognize these as a spray or flat mops, made of microfiber or any other absorbent material and are meant to mop in a clean manner without leaving behind any fluid residue.
Once you complete mopping, use a dry microfiber cloth to absorb any water that may remain on the floor. If you've just done a deep clean, run a steam mop over the floor, but very sparingly. Dry the floor soon after you finish steam cleaning using a microfiber mop.
Perhaps the best mop for laminate floors today is a microfiber mop because of its high absorbency level.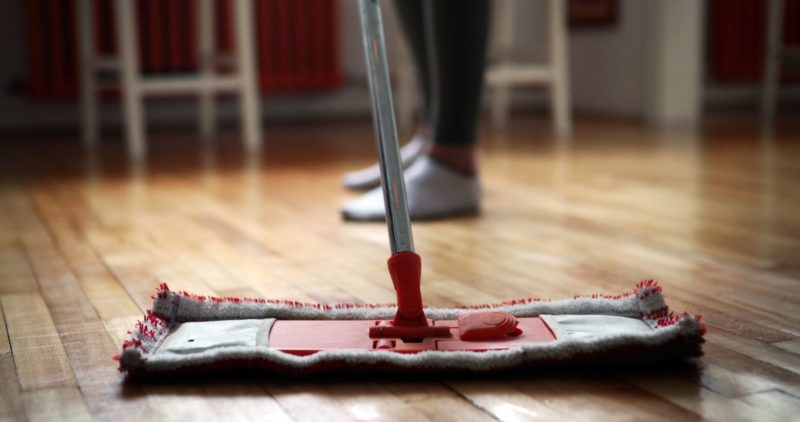 It is completely safe to mix a cup of domestic vinegar with 4 liters (1 gallon) of warm water. Dip a mop in this solution and wipe the floor with it. Don't wet the floor excessively as laminate floors can't take too much water. Besides, this can cause not just water spots but warping too.
This solution of vinegar and water can be of great help when your laminate floor has mud or stubborn stains that have caused it to fade. Alternatively, combine 80 ml vinegar and three squirts of dish detergent and 4 liters of warm water.
Spray the solution onto the laminate a little a time. Spray the vinegar onto the floor in areas no larger than small 1-foot (30.5 cm) squares.
Do not spray the entire floor with the vinegar at once. You need to wipe the solution off the floor almost immediately, and spraying the entire floor at the same time will prevent you from cleaning off the vinegar before it starts to wear away at the protective coating of the laminate.
By working a canister vacuum on your laminate floor regularly, you will be able to get rid of any debris and dirt from the cracks and corners of your flooring.
You can use a mild soap or baby shampoo to 4 liters of warm water. Don't use scented dish detergent as this could damage the laminate. Soak a mop in it, wring out the excess solution and wipe it gently over the floor.
Soapy water gets rid of mud or any other kind of contamination. A microfiber mop is ideal to clean the floor in one go as excessive water can bring about a distortion in the flooring.
Mistakes to Avoid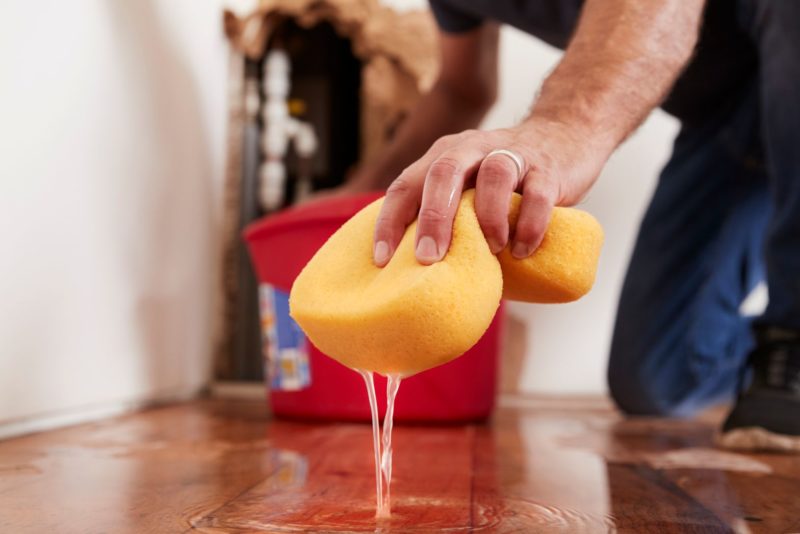 Laminate flooring is a special kind of flooring that needs a certain kind of care, to some extent. Of course, it's not difficult to do, but it calls for a routine to be maintained. Certain things must be remembered when taking the best care of your flooring, such as:
Don't use water excessively or it will sit too long on the surface of the flooring or it will damage your flooring.
Never use any abrasive cleaning equipment as they can cause scratches that you might find difficult to get rid of.
Avoid using a cleaner that causes a shine as it can lead to the build-up of wax which could be extremely tough to remove.
Pine scented cleaners are a bad choice as they give out a soapy residue.
Conclusion
Laminate floors are a good and inexpensive option compared to hardwood floors. They can lift your home from being ordinary to being ultra-modern and chic. If you take the best care of your laminate floors, they can last a long, long time—in fact, as long as hardwood. Plus, it won't need any resurfacing.
Truly, by spending some time learning the right ways of cleaning your laminate flooring, you can keep your floors looking chic and beautiful for many years.