Last Updated on July 23, 2021
Who Is Lance Armstrong?
Lance Edward Armstrong (born Lance Edward Gunderson) is an American retired professional road racing cyclist, author, and public speaker. As a road racing cyclist, Armstrong is best known for winning the Tour de France a record seven times in a row (1999 – 2005) and becoming the event's biggest winner of all time.

Lance Armstrong is also one of the few professional athletes to have survived life-threatening cancer. On October 2, 1996, Armstrong was diagnosed with stage three testicular cancer. At the time of the diagnosis, Armstrong's urologist, Jim Reeves, believed that the promising road racing cyclist would never make it. That's especially considering that the tumor had spread to various vital organs in his body, including his lymph nodes, brain, lungs, and abdomen. However, Armstrong eventually survived and immediately returned to racing (and winning).

But while Lance Armstrong is considered one of the best road racing cyclists of all time, his reputation was badly dented following a doping scandal. After years of denial, Armstrong eventually admitted to doping allegations in 2012. This was after investigations by the United States Anti-Doping Agency (USADA) proved beyond reasonable doubt that the athlete had, indeed, been using performance-enhancing drugs.
Armstrong was later stripped of all his professional achievements won from August 1998 onwards, including his seven Tour de France titles. Besides losing his titles, he also suffered financial setbacks as nearly all his sponsors withdrew their support, with some even filing lawsuits against him.
Quick Facts
| | |
| --- | --- |
| Full Name: | Lance Edward Armstrong (born Lance Edward Gunderson) |
| Popular Name: | Lance Armstrong |
| Gender: | Male |
| Birth Date: | September 18, 1971 |
| Age: | 49 years |
| Parents: | Eddie Charles Gunderson and Linda Mooneyham Gayle |
| Siblings: | Larry Armstrong and Sonnie Michaela Gunderson |
| Birth Place: | Richardson, Texas |
| Nationality: | American |
| Ethnicity: | Canadian, Dutch, and Norwegian |
| Education: | Plano East Senior High School and William J. Palmer High School |
| Marital Status: | Divorced. Previously married to Kristin Richard (from 1998 to 2003) |
| Sexual Orientation: | Straight |
| Wife/Spouse: | N/A |
| Children: | Luke Armstrong, Grace Armstrong, and Isabelle Armstrong (from his marriage to Kristin Richard) and Olivia Marie Armstrong and Max Armstrong (from his recent relationship with Anna Hansen) |
| Dating: | N/A |
| Net Worth: | USD 50 million (as of March 1, 2021) |
| Source of Wealth: | Winnings from Road Racing Cycling, Writing, Speaking Engagements, Public Appearance Fees, Endorsement Deals, and Other Ventures |
| Height: | 5′ 9.5″ (1.77 m) |
| Weight: | 75 kg; In pounds: 165 lbs. |
Early Life
Lance Armstrong was born on September 18, 1971, in Richardson, Texas, to Eddie Charles Gunderson and Linda Mooneyham Gayle. His father worked for The Dallas Morning as a route manager, whereas his mother was a secretary.

Armstrong's parents divorced in 1973 when Lance was only two years old. In 1974, Linda Mooneyham Gayle married Terry Keith Armstrong. Terry Keith adopted Lance the same year, and Lance eventually adopted his stepdad's surname.
Career Information
Growing up, Lance Armstrong was particularly interested in swimming. When he was 12 years old, Armstrong participated in swimming at the City of Plano Swim Club and came in fourth in Texas state 1,500-meter freestyle swimming competition.

At the age of 13, Armstrong abandoned swimming-only races and joined triathlon. The same year, he won a junior triathlon competition known as the Iron Kids Triathlon.

Lance Armstrong officially became a professional triathlete at 16 years. He won the national sprint-course triathlon championship in 1989 and 1990.

In 1992, Armstrong began his professional cycling career with the Motorola Cycling Team. The following year, he won the World Road Race Championship that was held in Norway. Armstrong went on to win numerous championships over the next couple of years, including the Clásica de San Sebastián (1995), Tour DuPont (1995 and 1996), Stage-8 of the 1993 Tour de France, and Stage-18 of the 1995 Tour de France. In 1996, he won the La Flèche Wallonne, becoming the first American to achieve that feat.

Armstrong's career was threatened following his diagnosis with testicular cancer on October 2, 1996. However, he miraculously survived and returned to racing in 1998. In 1999, just a year after surviving the life-threatening disease, Lance Armstrong won the Tour de Force France.

In 2005, Armstrong announced his retirement. However, he returned to racing in 2009 and participated in the 2009 Tour de France. Armstrong was eventually banned from processional road racing in 2012 after investigations by the United States Anti-Doping Agency proved that he had been doping nearly his entire professional career.
Lance Armstrong's Net Worth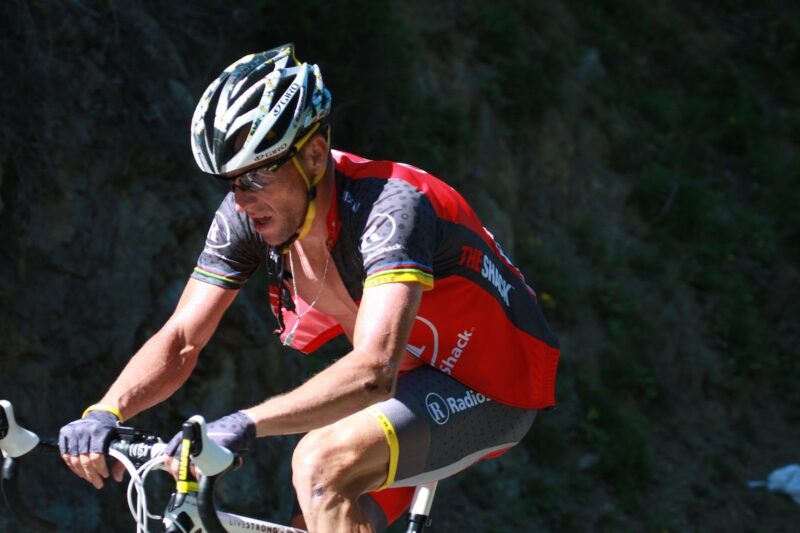 Despite ruining his career due to doping, Lance Armstrong is still considered one of the most successful road racing cyclists of all time. As of March 1, 2021, Armstrong had a net worth of $50 million.

At the peak of his career, Armstrong's net worth was a staggering $125 million. During this time, he was one of the world's top-earning athletes, netting north of $20 million annually from prize money and endorsements.

However, Armstrong's fortunes took a turn for the worse following the October 2012 revelations by USADA. Not only was he banned from professional racing, but he was also stripped of all his achievements from 1998 onwards, including his 7 Tour de France medals. He also lost all of his major sponsors, including Nike, Trek Oakley, and Anheuser Busch. During a January 2013 interview with Oprah Winfrey, Armstrong pegged the potential loss from endorsement deals and sponsorships as well as subsequent legal settlements at approximately $75 million.

But despite the financial implications of his doping admission, Lance Armstrong didn't wind up bankrupt. That's largely due to his sound investment decisions.

In 2009, Armstrong is said to have invested $100,000 in Uber when the ride-sharing company was valued at a paltry $3.7 million. As of December 2018, Uber was valued at roughly $120 billion. According to an investigation by Bloomberg, Armstrong's shares in Uber are currently estimated to be worth $20 million.

Other notable ventures associated with Lance Armstrong include a coffee shop in downtown Austin, Texas, known as 'Juan Pelota Café' and a bike shop in the same building known as 'Mellow Johnny's,' as well as shares in SRAM Corporation and Trek Bicycle Corporation.

Last but not least, Lance Armstrong earns from speaking engagements, public appearance fees, and writing.
Lessons from Lance Armstrong
1. What doesn't kill you can only make you stronger

Lance Armstrong survived testicular cancer despite his doctors writing him off, considering that the disease was at an advanced stage at the time of its diagnosis. However, Armstrong returned to racing soon after recovering and went on to win numerous prestigious titles over the years.

2. Failure is part and parcel of success

Failure is inevitable, and those who fear to fail never achieve any meaningful success. Armstrong once said, 'If you worried about falling off the bike, you'd never get on.'

3. Ill-gotten gains hardly ever last

Lance Armstrong learned the hard way that fame and wealth acquired dishonestly don't last too long. After admitting to doping claims, Armstrong lost most of his medals as well as millions in endorsements, sponsorships, and legal settlements.
Famous Quotes by Lance Armstrong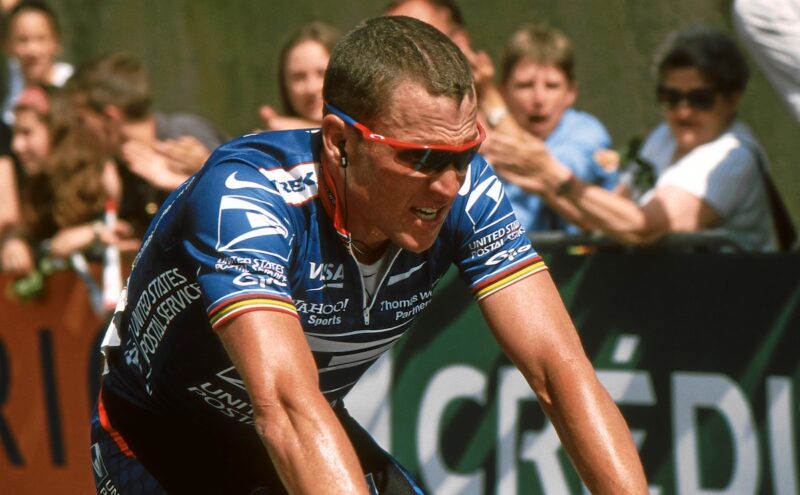 "A boo is a lot louder than a cheer."
"Anyone who imagines they can work alone winds up surrounded by nothing but rivals, without companions. The fact is, no one ascends alone."
"Pain is temporary. It may last a minute, or an hour, or a day, or a year, but eventually it will subside and something else will take its place. If I quit, however, it lasts."
"The riskiest thing you can do is get greedy."
"There comes a point in every man's life when he has to say: 'Enough is enough."
Conclusion
In spite of his much-publicized fall from grace, Lance Armstrong has remained an inspiration to millions of aspiring road racing cyclists and cancer patients around the world. Although he longer races, Armstrong continues to change lives through his speaking engagements.