Last Updated on January 20, 2022
Search Engine Optimization (SEO) affects most of what you do for your business or your brand online today. While you probably understand how it applies to your website and your content marketing, it's not always clear how or why SEO matters for some auxiliary website pieces, such as landing pages.
If you want your landing page to live up to its fullest potential, you likely need to work out an SEO strategy for it. Here, you're going to get a rundown of why SEO for landing pages matters and what you should do about it.
Why Is Landing Page Optimization Important?
Not all landing pages have the same purpose. Just like the pages on your website, you need to decide the main purpose of each landing page and act accordingly. Landing pages that are meant solely for conversions don't make great candidates for SEO, but it's likely that not all your landing pages are designed this way.
Just as you wouldn't waste time optimizing low-level web pages like the contact page or about us, it would be a waste to try optimizing conversion-focused landing pages. However, not all landing pages are meant solely for conversion.
Conversion landing pages are minimalistic and feature almost no content other than the CTA and a path to the next step, be in sales, sign-ups, etc. SEO optimized landing pages are built slightly differently.
There's almost zero chance someone will stumble onto your conversion-focused landing page organically through a search. Because there's so little content on these pages, search engines are not likely to recommend them as sources of information for any keywords. To capture search leads, you have to re-formulate some of your landing pages to be more SEO friendly.
SEO optimization works perfectly for certain types of landing pages. If you're targeting visitors searching for more generic terms rather than conversion-related terms, SEO optimization is a must. For conversion-related terms, you may not need a lot of SEO work on the page.
This means the difference between generic searches like "how to optimize for SEO" and conversion terms like "SEO optimization services". Which type of visitor is your primary target for the page?
Bottom line: If you have a highly specific, conversion-focused landing page, SEO is not a must. For all other landing pages, SEO optimization can make you easier to find and improve your results.
Landing Page SEO Strategies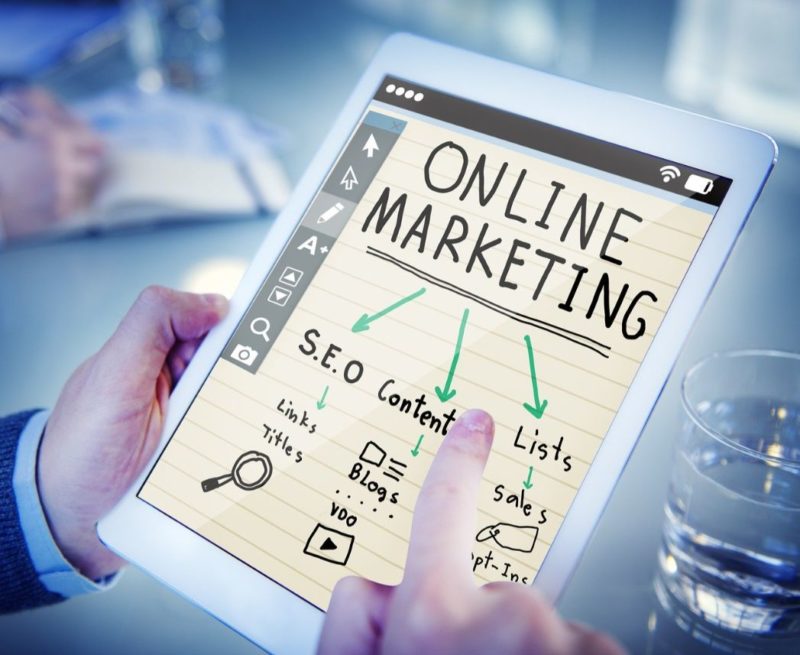 If you know anything about landing pages, you probably know that there's not much there. Landing pages tend to be fairly empty of content.
For SEO purposes, you need to make sure you've got enough on there to drive some visitors to the page organically without distracting from the main message of the page. A low bounce rate is what you want, along with a good click-through rate.
The strategies for landing page SEO are similar to normal website SEO strategies.
Content
The purpose of a landing page is to get people to follow through with a specific CTA. To this end, your on-page content should be short, sweet, and straight to the point. There's no reason to beat around the bushes with a landing page. Create something that's appealing, intriguing, or convincing enough that people reading it want to do what the CTA asks them to do.
That's easier said than done. Landing page content presents a unique challenge in that there's nowhere to hide if you make a mistake. Normal webpages usually serve a few different functions, or they feature enough useful information for the reader to forgive a few errors here and there.
With a landing page, you have to get everything balanced just right if you want the highest ROI. Mixing SEO into all of that seems really tricky, but it's not an impossible feat. Let's look at each part individually.
Structure
One of the core principles of SEO that fully applies to landing pages as well is the need for a defined structure in the content. Unlike human beings, search engine crawler bots cannot look at a piece of content and discern anything from visual cues or implied meaning.
Your page visitors can do that, but crawlers cannot, which makes it difficult for you to get ranked in the first place.
Build a structure into your content. Make sure you include these elements of structure:
This title should be visible on the search engine results page. It should include a primary keyword, or some variation, but should still make sense and sound appealing. The trick with titles is the need to balance SEO and readability/interest. Above all, a title should inform a person or a crawler about the general contents of the page.
Underneath the title on the search results, a meta description will be displayed giving a short intro to the content. Write up a short description for yourself, but don't put too much effort into it because search engines like Google may just replace it with a snippet of text anyway. Keywords and optimization aren't strictly necessary in a meta description.
There should only be one of these, and it should sit somewhere near the top of the page. The purpose of the H1 is to establish what kind of content is contained on the page. It will give crawler bots an idea about the context of the page before they crawl the content itself.
H2, H3, and all other descending headings set up the element of the content. They help people and crawlers alike to understand what the important parts are, the main themes of the content, and what they can expect to gain from it. Headings are extremely important for crawlers because they help the crawlers to grasp the concepts being expressed in the content and to give some understanding about the main points presented. H2 are main headings, H3 and onwards are subsections of H2 topics.
Under each heading is a section of text. Large or small, it should match the headings and title of the page. Crawlers don't like surprises, like text that talks about something completely different than the headings.
The biggest concern with these text paragraphs is keeping them readable to lower the bounce rate. When someone clicks over to your page, they won't want to see a large wall of text without discernable paragraphs and an easy flow to follow. Make it easy for people to read through your content if you want to increase your chances of full read-throughs and low bounce rates.
At some point on your landing page, potentially even multiple times throughout the page, you need to have a call to action (CTA). This is arguably the most valuable part of your landing page. Without a solid CTA, a landing page is completely useful.
Your CTA should drive people to the next step in whatever process you're trying to encourage. It can be anything, such as signing up for an email list, purchasing a product, registering for a webinar, following a social media profile, entering a contest, etc. A good CTA can affect SEO metrics indirectly, as it might lead to a higher bounce rate and a lower click-through rate.
Internal Linking
Sometimes businesses make the costly mistake of building landing pages with no real connection to the main website. If you fail to link your landing page to your website, you might improve all the SEO metrics on the landing page without seeing any overall benefit to your site in general or your visibility in search engines.
Make sure your landing page follows the same internal linking guidelines as you use on your main site. Help the search engine crawlers understand that the page is connected to a larger company, so you can enjoy the benefits of a successful SEO campaign.
Keywords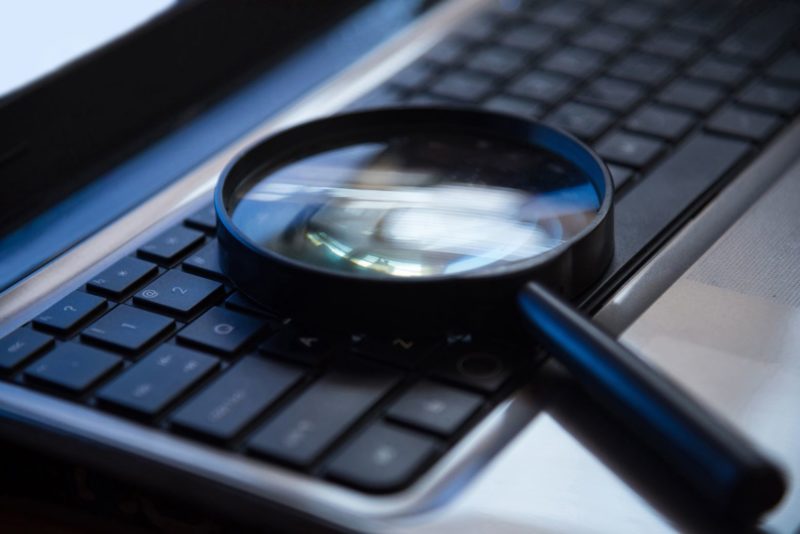 You may or may not be pleased to find out that keywords just aren't as important as they used to be. They're still a cornerstone part of SEO, but they're not the only thing that matters. For a landing page, you don't need to stuff a lot of keywords in a small space.
Instead, research the most effective keywords and use them wisely. Keywords should never get in the way of readability.
Keyword placement is far more important than frequency of use. You can ignore any advice that tells you to use keywords a certain number of times on the page.
Place a keyword in the title, the H1 heading, at least one of the subheadings, the meta description, the URL if possible, and in the image alt text. Use a mixture of exact, long-tail, and related keywords.
Testing Content
Whatever changes you make to your content, you should do your best to test them at every turn. Testing allows you to make informed changes instead of going with your gut.
Whatever you change, test the before and after versions to make sure you're getting the best results possible. AB testing works well in this scenario.
Links
Backlinks are one of the building blocks of SEO. Throughout years of algorithm updates, backlinks have evolved a little but have never lost their importance.
Building backlinks is essential to your SEO in general because it shows some authority based on your site being referenced by others. The same is true for your landing pages.
Building links to a landing page can be more difficult because of the nature of landing pages. They don't always offer as much information or value as web pages, blog posts, or other content.
Even once you've optimized your landing page, you're going to have to put in the work to seek out good backlinks and get that link juice flowing.
Link building strategies for landing pages vary based on who the target audience for the landing page is. The two general variations are between broad search (generic) pages and local pages.
Generic Pages
For a generic landing page that isn't targeting a specific local market, you need to focus your efforts on the same strategies you would do to build backlinks on any other web page.
Submit guest posts, get listed on service directories, replace broken links, and participate on social media.
Don't waste your time posting comments on blogs, writing in forums, or answering questions Quora/Yahoo! Answers, because these avenues all lead to no-follow links of little value to your landing page.
You don't need an abundance of no-follow links to a landing page since they won't offer enough ROI for the time it takes to build them up.
Speaking of no-follow links, you might have noticed social media listed as a good source of links. Outbound links from social media sites are almost always no-follow, but through the mystery of SEO, many social media links from major platforms can still improve your ranking.
Focus on getting engagement on your social media posts, as posts with more engagement help your SEO exponentially more.
Local Pages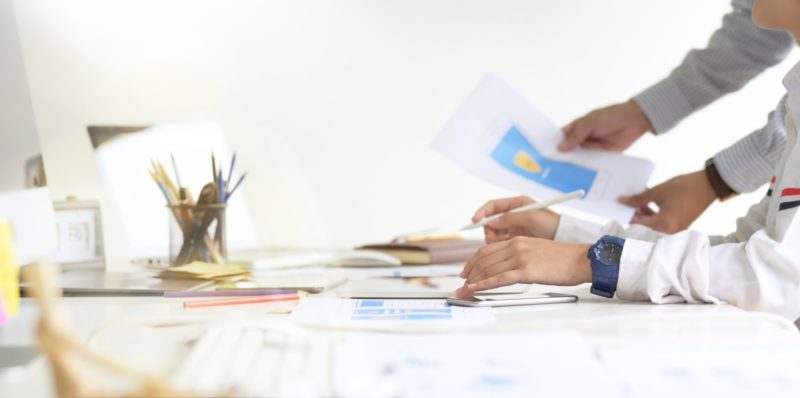 Local link building is one of the more difficult SEO activities you can do, but the payoff is incredible. Backlinks from good local sources help to solidify your landing page as a viable local result for the keyword of your choice.
Setting up a Google My Business (GMB) page for your company in a local area is one way to bring in a great backlink without a lot of outreach efforts.
However, you may not be able to do this as easily if you offer services to a broad area without any physical office presence. This only works if you can claim an office in a specific location.
Better strategies for building local links to your landing page are to look for local press sites, directories, and similar places that list local businesses or publish information about local businesses.
Submitting press releases to newspapers or listing company information in a locally-focused directory are all ways you can seek out backlinks.
If you have enough of a budget, you might also consider sponsoring businesses in the area you're targeting. This is an easy way to get a backlink on their site, though it will cost you something.
For a low-cost option that's easier on your budget, you can write guest posts for local sites, linking back to your landing page at some point throughout the article or the bio.
Tracking Results
How can you know if an SEO campaign is working if you aren't tracking the results? If you're going to do SEO successfully, you need data. Hook up every landing page to your SEO reporting dashboard (which you ABSOLUTELY need to have already), even if it's just a temporary page.
There are so many great SEO tracking apps available that work with different website builders and plug directly into your website pages.
Once you get a tracking system setup, there's little else you have to do to maintain it over time. The initial setup might take a little time, but it will be difficult to improve your SEO without doing it.
You don't have to look very far to find useful SEO tracking tools (Linkody even has a backlink checker tool!). Set up SEO analytics and regularly track the most important metrics for your landing pages.
Landing pages play a vital role in your company's performance online. Do your best to make sure as many people see them as possible with great landing page SEO work.