Last Updated on March 8, 2022
"Sometimes, learning a new skill isn't that difficult; all it takes is the right platform to begin."
Isn't it so much easier to watch TV, listen to music, surf the internet, and then why it becomes so difficult to learn to speak a new language, play an instrument, hit a Golf ball, or shoot great photos?
Sitting and having a great time with all modern-day amenities is easy, but it deprives our dreams to turn into reality. Skill acquisition takes time and effort, and research suggests it takes around 10000 hours approximately to develop a new skill.
Can we acquire new skills less painfully, in a way that requires less time and effort? I came across shotkit.com which provides a sense of confidence that yes, it's possible to learn photography, and skill acquisition happens when an individual shares the curiosity and interest in something, so much, that other concerns fall away, at least temporarily.
Take a moment to consider how many things you hold on your bucket list? What do you want to learn? What keeps you back from initiating is it time or effort holding you back from acquiring new skill time you can't manage an effort you can't spare? In this fast-paced world, when will you ever find that time and energy?
The most common excuse we give ourselves is, "I'll get around to it someday when I find the time." To make matters worse, sometimes, the early hours of practicing are the most frustrating, and we avoid indulging in that area. Unaccomplished focus; as humans are capable of performing a single task at a given time and not multitask but to maximize productive practice and remove the common learning barriers, you need to outperform time and obstacles to effort from knowing absolutely nothing to reaching excellence. The most considerable skills take time and effort to master, and both are reluctant to contribute. Photography is a two-way love affair.
For instance, when you are in love, you want to forget the whole world and be carried away in that emotional ride. Still, when love is one-sided, only your emotions are at stake; it turns into a traumatic experience, which is quite unhealthy at times, and later in life, when you look back, it appears as an incomplete story. Similarly, if you're passionate about photography, it's not less than a two-sided emotional affair.
I ALWAYS HAD PHOTOGRAPHY IN MY BUCKET LIST BUT WITH THE VISION THAT IT'S A COMPLEX SKILL, IS IT TRUE?
Photography is a skill to capture any moment and make it a memory. Thanks to technology, almost everyone can capture any moment with a handy click always available in their pocket. But to have that epitome skill, you need to be an expert who requires guidance and training under the best coaches who love photography as much as their soulmate and never stop exploring it a day. Whether it's the right amount of light, frame, lens, camera selection, background, colors, tripods, camera bags, they project everything with utmost perfection.
A photographer clicks its imagination and gives it a form of reality. Its creative mind keeps on exploring different ideas and brainstorming to take the kind of a picture. Guiding platforms, like Shotkit, see no skill as natural, but "Practice makes anybody perfect." Therefore, practicing a new skill with determination, focus, patience, and time will eventually give great results and, in this case, results in the form of great pictures, pictures that speak volumes.
I KEEP GETTING DISTRACTED WHENEVER I PLAN TO LEARN PHOTOGRAPHY!
Doesn't It Happen To Each One Of The Readers On This Page?
WHAT ROLE DO DISTRACTIONS PLAY IN KEEPING US AWAY FROM LEARNING NEW SKILLS?
Distractions are barriers that deprive us of effective practice from learning any new skill, especially photography. Distractions as temporary, identifying them, and keeping them aside, make us confident and successful. Distractions can be healthy or unhealthy, depending on one's ability to overcome them.
I WANT TO GET GOOD PICTURES, BUT I AM NOT A PHOTOGENIC!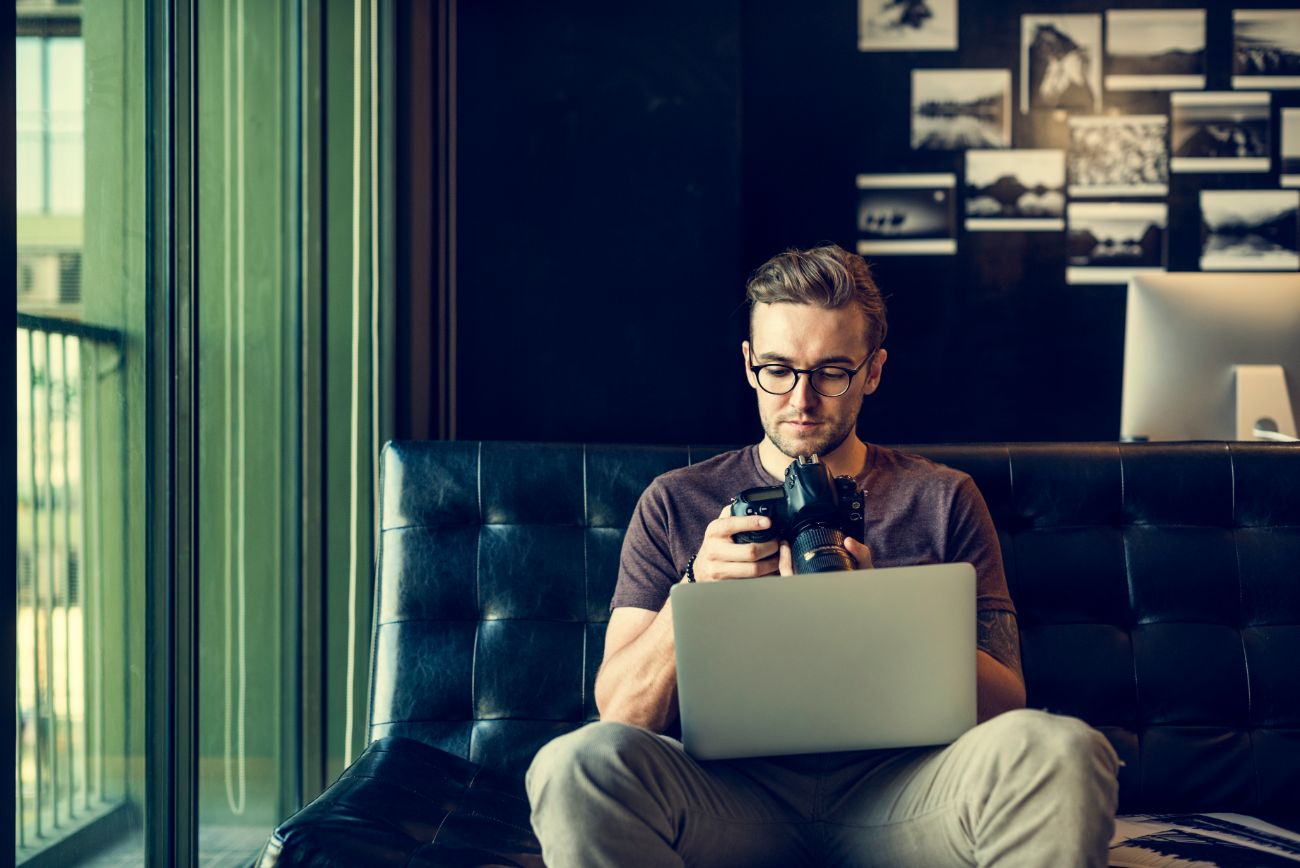 The photogenic face is bliss, but not everyone has one, and there's absolutely nothing to feel wrong with. Today we have full options of cameras that can capture any face and turn it photogenic. A photogenic picture is a combination of various factors such as Camera quality, lights combination, colors, background, flattering clothes, body posture, bold makeup, hair styling, applications, focus, etc.
DOES CAMERA QUALITY MATTER IN PHOTOGRAPHY?
What's Quenching Thirst, Ask A Crow Behind the Legendary Story; And What's Clicking A Great Picture, Ask A Man Behind The Exotic High Tech Camera.
The camera is the backbone of a photograph. Photography and photography go hand in hand. You can't take a picture without a camera in the first place. It's the photographer who decides where to point the camera, adjust the focus, and release the shutter. Still, technically it's the features of the camera also that make a difference. It's like the body and the soul connection, and both are incomplete without each other.
WHAT ARE PORTRAIT AND LANDSCAPE PICTURES?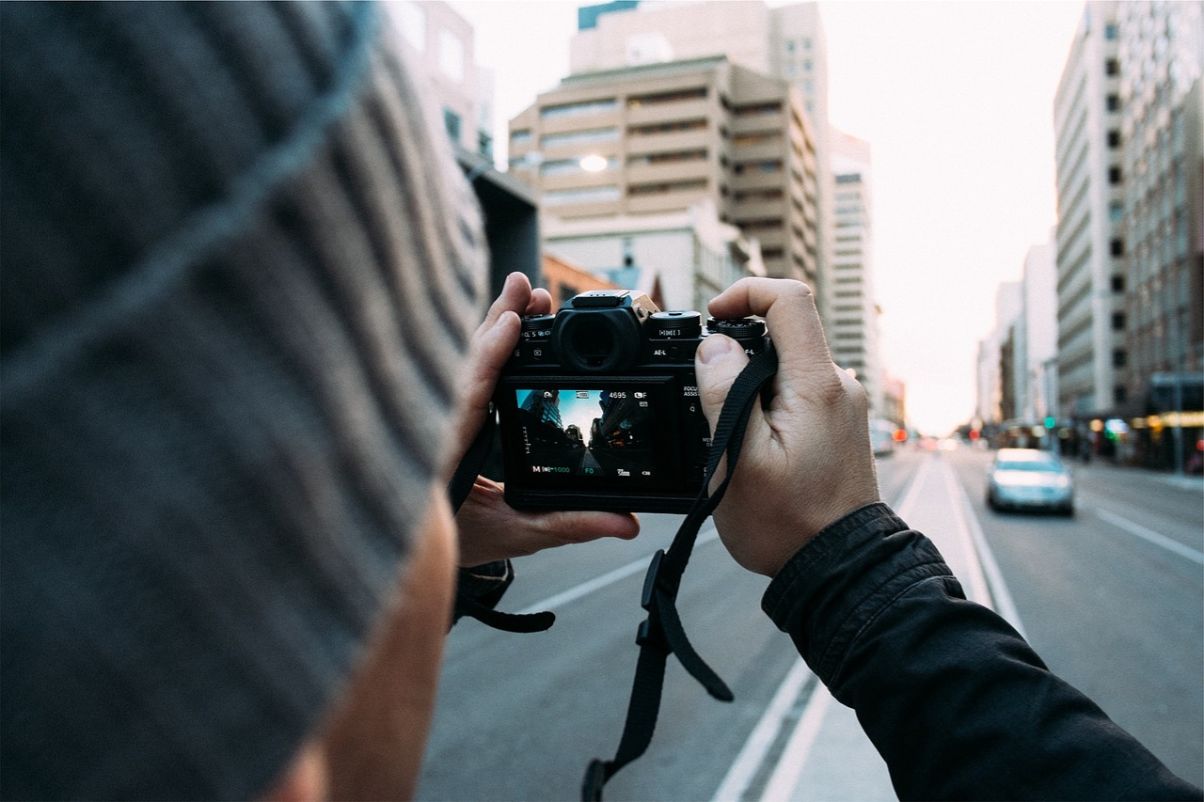 These are some of the types of photography. It's a good thing to know for non-professionals. Still, for professionals or individuals who want to grow this skill and take photography as a solemn profession, it's necessary to understand it. By learning and building different types of photography, one can make a strong foundation for their career. Practicing different photography techniques like Portrait, Landscape, Fashion, Sports, Architectural, Editorial, Adventure, Black and White, Candid, Commercial, etc. gives the power towards flexible photography techniques.
THE EXPOSURE TRIANGLE- APERTURE, ISO, AND SHUTTER SPEED.
Aperture dominates the area in which light can enter your camera. Represented by letters such as F/1.4, F/2, F/2.8.(f stands for focal length) An aperture is a kind of hole inside a lens, across which light enters the camera body. The bigger the size of the hole, the more light passes to the Camera sensor. Aperture also controls the depth of the field, if the aperture is small, the depth of field is large, and if the aperture is large, the depth of field is small.
Shutter speed controls the duration of exposure tilt measured in fractions of a second. It could be slow shutter speed or fast shutter speed, allowing more light into the Camera sensor. It's useful for low light and night photography and fast shutter speeds that help freeze motions. Also, speed controls the sensitivity of the camera's sensor to a given amount of light. Example 1/30( 1 /30th of a second)
ISO You can't use a longer shutter speed for a wider aperture, so it is a way to brighten your photos, typically measured in numbers. A lower number represents a darker image, while a higher number means a brighter image. Raising your ISO comes at a cost. Iso examples 100 200,400,800,1600.
Capturing good pictures is impossible without an understanding of shutter speed and aperture, also known as The Exposure Triangle. There are several websites that provide a better understanding of choosing the right ISO, Aperture, and shutter speed by sharing useful photographic techniques through tutorials, which can help you achieve optimal pictures for your designs.
HOW IMPORTANT IS IT TO UNDERSTAND THE PHOTOGRAPHY TECHNIQUES?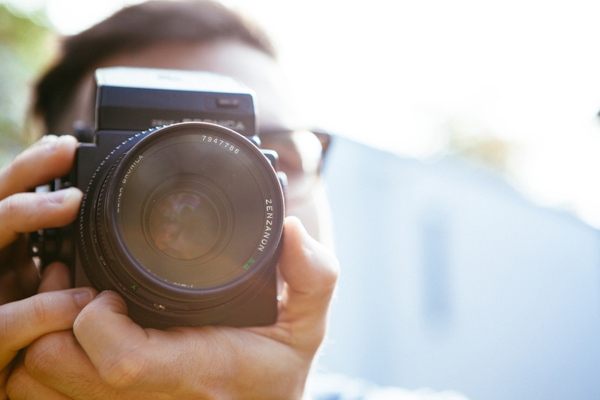 Understanding photographic techniques of photography act as a boon to the beginner's Techniques such as High-speed photography, Tilt-Shift photography, motion Blur, infrared, night, HDR, panoramic, raw processing, etc. require a reasonable shutter speed along with aperture in the camera to express the size of the lens opening, which is controllable through the lens of the camera.
Cameras can be complicated, and Beginner photographers tend to be visual learners.
How to make a photo balanced or unbalanced needs understanding; the better knowledge you have on the subject, the quicker it will be to produce the desired effect. There are tonnes more you can learn about photography.
Covering everything from reviewing the speeds, tools, gears, lens aperture, sharpness, ISO, f-numbers, f- stops along with tutorials that begin from holding a camera properly to getting organized and resources to aid in the beginners guide to develop skillful photography.
Thanks to beginner photography platforms, a starter can also have fun shooting, meet other photographers, experiment, and develop a new skill at the same time.