Last Updated on January 25, 2022
Who Is LeBron James?
LeBron Raymone James Sr., popularly known as LeBron James, is an American professional basketball player who currently plays for the Los Angeles Lakers.
LeBron is widely recognized among the greatest basketball players in the National Basketball Association (NBA) history. He has been frequently compared to Michael Jordan in terms of talent on the court and inspiration to fellow teammates.
Before he joined the Los Angeles Lakers in 2018, LeBron James had previously played for other giant NBA sides, including Cleveland Cavaliers and Miami Heat.
Throughout his basketball career, LeBron has won three NBA championships as well as four NBA Most Valuable Player (MVP) Awards. Other notable awards that the legendary basketballer has bagged include two Olympic gold medals and three Finals Most Valuable Player (MVP) Awards.
Quick Facts
| | |
| --- | --- |
| Full Name: | LeBron Raymone James Sr. |
| Popular Name: | LeBron James |
| Gender: | Male |
| Birth Date: | December 30, 1984 |
| Age: | 36 years |
| Parents: | Anthony McClelland and Gloria Marie James |
| Siblings: | Aaron McClelland Gamble (half-brother) |
| Birth Place: | Akron, Ohio |
| Nationality: | American |
| Ethnicity: | African-American |
| Education: | St. Vincent-St. Mary High School |
| Marital Status: | Married |
| Sexual Orientation: | Straight |
| Wife/Spouse: | Savannah Brinson |
| Children: | Bronny James, Bryce Maximus James, and Zhuri James |
| Dating: | N/A |
| Net Worth: | 480 million (as of June 1st, 2021) |
| Source of Wealth: | Professional Basketball Playing, Endorsement Deals, and Other Investment Ventures |
| Height: | 6′ 9″ (2.06 m) |
| Weight: | 113 kg; In pounds: 250 lbs. |
Early Life and Career Information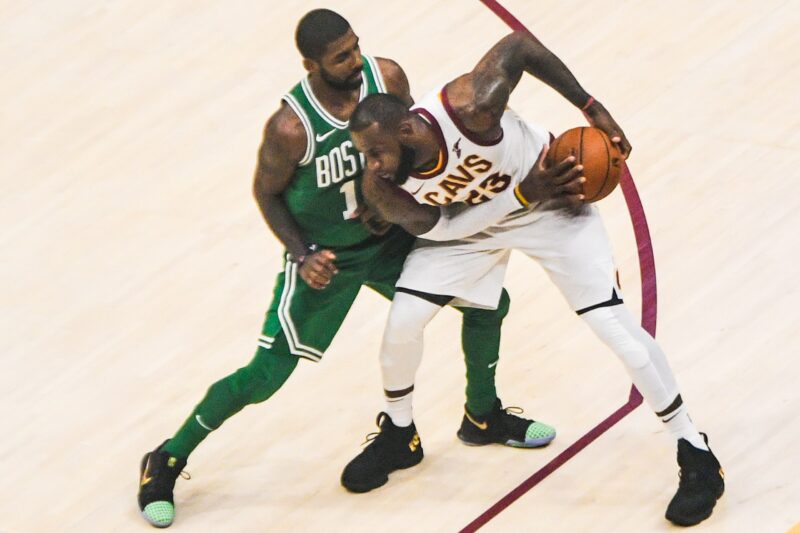 LeBron James was born on December 30, 1984 in Akron, Ohio, to Anthony McClelland and Gloria Marie James. LeBron never really knew his father while growing up, as Anthony McClelland's criminal record saw him stay away from his family. Gloria Marie James, who was only 16 at the time of giving birth to LeBron, struggled to raise her son by herself.
When LeBron was nine, his mother allowed him to move in with a local football coach named Frank Walker who introduced him to basketball.
However, LeBron did not play organized basketball until he was in the fifth grade. His basketball career continued to shine and in 2003, he joined Cleveland where he established himself as a professional basketball player.
LeBron James' Net Worth
As of June 1, 2021, LeBron James had a net worth of $480 million. He has earned much of his wealth from his successful career on the court as well as lucrative endorsement deals and other business ventures.
Here is a breakdown of LeBron's annual salary over the past three years;
• Earned $86 million from June 2016 to June 2017,
• Earned $85.5 million from June 2017 to June 2018, and
• Earned $85 million from June 2018 to June 2019
According to reports, LeBron currently earns an estimated $100 million per year, which includes about $40 million in basketball salary, $55 million from endorsement contracts and $5 million from other endeavors.
In terms of contracts, LeBron earned $169,884,342 over 11 seasons with the Cleveland Cavaliers, $64,008,659 over four seasons with the Miami Heat, and $73,091,008 over two seasons with Los Angeles Lakers.
His contract with the Lakers, which he signed ahead of the 2018/2019 season was worth $153 million spread across four years. Which means that he has around $80 million left on the Lakers contract.
Endorsement Deals
LeBron James has entered into numerous lucrative endorsement contracts with notable brands. LeBron is among the few athletes who enjoy a lifetime contract with Nike. The deal is reportedly worth $1 billion.
Other brands that the athlete has partnered with include;
• Audemars Piguet
• Baskin Robbins,
• Beats by Dre,
• Coca-Cola's Sprite,
• Dunkin-Donuts,
• Intel,
• Kia Motors,
• McDonalds,
• Microsoft,
• Samsung,
• State Farm Insurance,
• Upper Deck Trading Cards,
• Verizon, and
• Walmart
Besides endorsing Beats by Dre, LeBron James also owned a 1% stake of the company. During the years he worked as the company's spokesman, LeBron reportedly earned $1 million. And when the company was acquired by Apple for $3 billion, LeBron's stake translated to a profit of $30 million.
Businesses
LeBron James' empire includes investments in various business ventures. He owns at least 20 Blaze Pizza franchises, the media company Uninterrupted, and the production company SpringHill.
SpringHill is a joint venture between himself and Maverick Carter. The company has since produced many successful movies as well as television shows and documentaries.
LeBron also owns a 2% stake in Liverpool FC, and is associated with the health and wellness company, Ladder. Ladder is a joint partnership with other celebrities like Arnold Schwarzenegger, Lindsey Vonn, and Cindy Crawford.
Real Estate
When he signed for Miami Heat, LeBron purchased a $9 million property in Coconut Grove, which he later sold for a profit of $4 million.
In November 2015, he purchased a 9,350 square-foot mansion in Brentwood, Los Angeles, for $21 million. He purchased another $23 million mansion in the same neighborhood in 2015. LeBron also owns a home in Ohio that's valued at $9.5 million.
Life Lessons from LeBron James
1. Passion pushes boundaries
LeBron James is classic proof that success in any field requires a great deal of passion for what you do. His passion for basketball not only manifests on the court, but his entire life revolves around the game.
2. Always take calculated risks
When LeBron James decided to leave the Cleveland Cavaliers for the Miami Heat, some critics might have cast aspersions on his move. But having given it due consideration, LeBron believed that the decision was the best under the present circumstances, however unpopular it seemed. As it turned out, he proved all his critics wrong.
3. Be willing to sacrifice temporary pleasure for long-term happiness
Another crucial life lesson from LeBron James is the importance of foregoing temporary pleasures for long-term happiness and success. The star has sacrificed numerous opportunities during his career as a basketballer, including some lucrative endorsement deals. He understood how paralyzing instant gratification can be in our quests for a higher greatness.
Memorable Quotes from LeBron James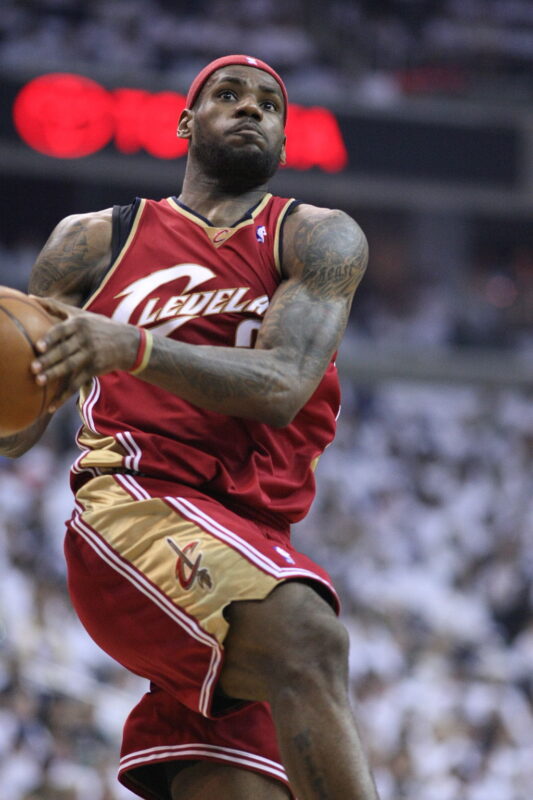 "Being the only man in the household with my mom definitely helped me grow up fast."
"I don't know how tall I am or how much I weigh. Because I don't want anybody to know my identity. I'm like a superhero. Call me Basketball Man."
"I need music. It's like my heartbeat, so to speak. It keeps me going no matter what's going on – bad games, press, whatever!"
"When you have that respect from your teammates, it makes it a lot more comfortable."
"You have to be able to accept failure to get better."
Related: Inspirationfeed.com/lebron-james-quotes/
Wrap Up
LeBron James will go down in history as one of the greatest basketballers of all time. His story is proof that anyone can make it in life if they only stay true to their goals.