Last Updated on January 12, 2022
An LED screen trailer, also referred to as a mobile video wall or jumbotron, is a video wall that is permanently constructed onto a trailer to allow mobility. In contrast, modular LED screens need to be constructed onsite then torn down and loaded onto a truck to be moved.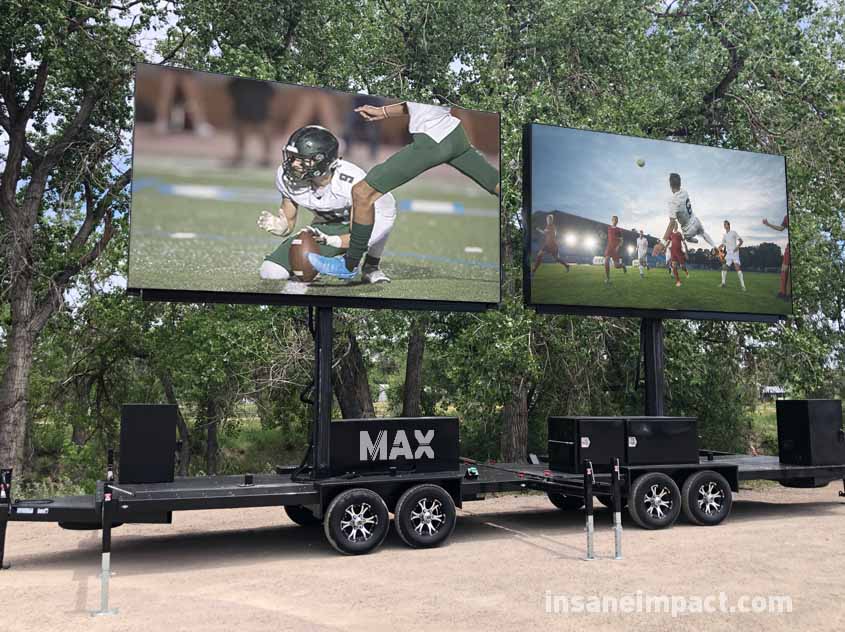 Mobile video walls are designed with fast setup and simple operation in mind – saving time, money, labor personnel, and headache. They typically include onboard power, production, and audio. Simply unhook the trailer, turn on the generator, and hit play for a full LED production. If you choose LED screen rental – your onsite technician will handle this, But if you purchase one – you can breathe easy knowing that just about anyone can set one up and operate it.
As events transition outdoors due to the novel coronavirus, mobile jumbotron displays are becoming an increasingly popular option for capturing a large outdoor audience with minimal operating costs.
Here are 26 ways to wow the crowd with an LED screen trailer.
Socially Distanced Drive-Ins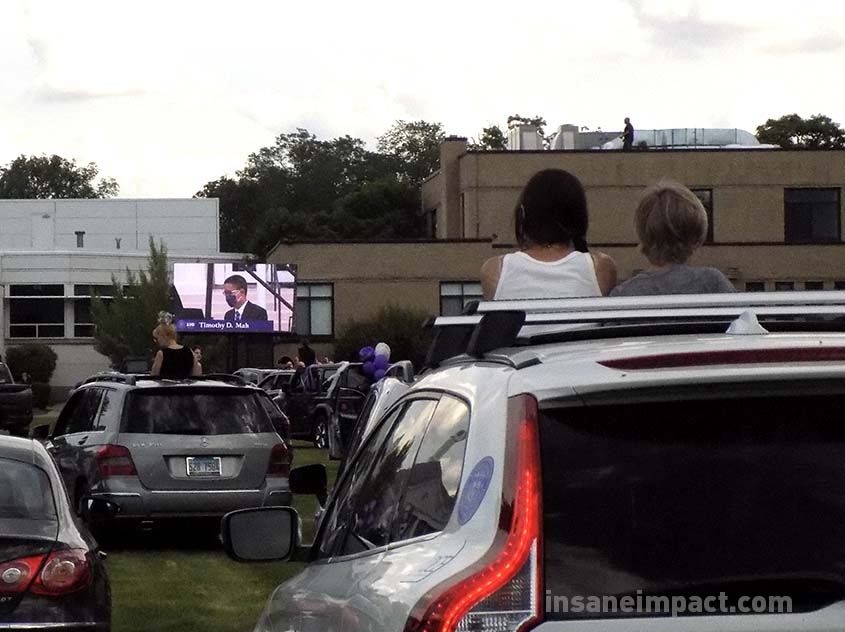 Take any event to the parking lot. Stagger parking spaces to every-other spot to allow 6 feet of space at concerts, tailgates, graduations, worship events, and more. Sync the display production with an FM radio station so attendees can tune into the audio.
Fundraisers
Raise money for your event or cause. Display calls to action to encourage raising funds such as real-time donation tickers and sponsor signage.
Festivals
Add to the excitement of fairs, carnivals, art, music, religious, and food festivals with mobile LED screen.
Community Events
LED screens are the perfect way to gather the community. Bring the people together for movies at the park, watch parties or other city-based events.
Concerts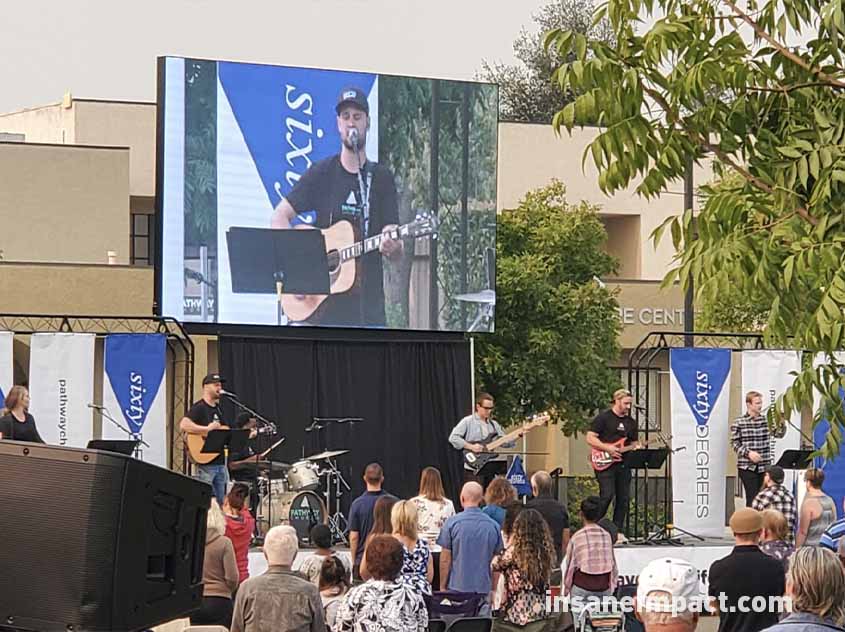 Zoom in on the performance and broadcast it to the audience to give every crowd member a front-row view. You can also incorporate on-screen visuals to create a captivating live production.
Tailgates
Why settle for a 60" tailgate TV when you can have a 200" video wall?
Sports Watch Parties
No tickets? No problem. Tune in to the game on the big screen. Onboard DISH and WIFI let you easily tap into the game feed.
Movie Nights
Display movies on the big screen night or day. LED technology shines bright enough to be seen clearly under direct sunlight. No need for the sun to set for the big showing. You can live stream the movie via onboard WIFI or load up a DVD / Blu-ray disc.
High Shool Sports
Track meets, football, soccer, and tennis are just a few examples. Display scoring, video, and messaging to students and spectators.
Political Rallies
Display signage and live camera feeds of speakers at political rallies.
Activism
Be heard by broadcasting your message to the masses – LED video walls were designed to do just that. As an added bonus you can hook up a microphone to the onboard PA system.
Outdoor Trade Shows
Set your booth apart from the other exhibitors. LED displays encourage foot traffic and give you the ability to deliver your brand to the masses at trade shows.
Collegiate Events
Sports, campus events, and outdoor lectures are just a few ways colleges can benefit from LED screen trailers.
Parades
Tow your mobile video wall down the street at parades while displaying dynamic, crowd-capturing content.
Advertising
Use your display as an LED advertising trailer. Rent or sell ad space to display static ads, commercials, and logo loops to generate recurring income.
Corporate Events
Employee seminars, conferences, holiday parties, appreciation events, trade shows, and company retreats are all examples of corporate events that utilize LED screen trailers to broadcast content to their employees.
Business-Front Signage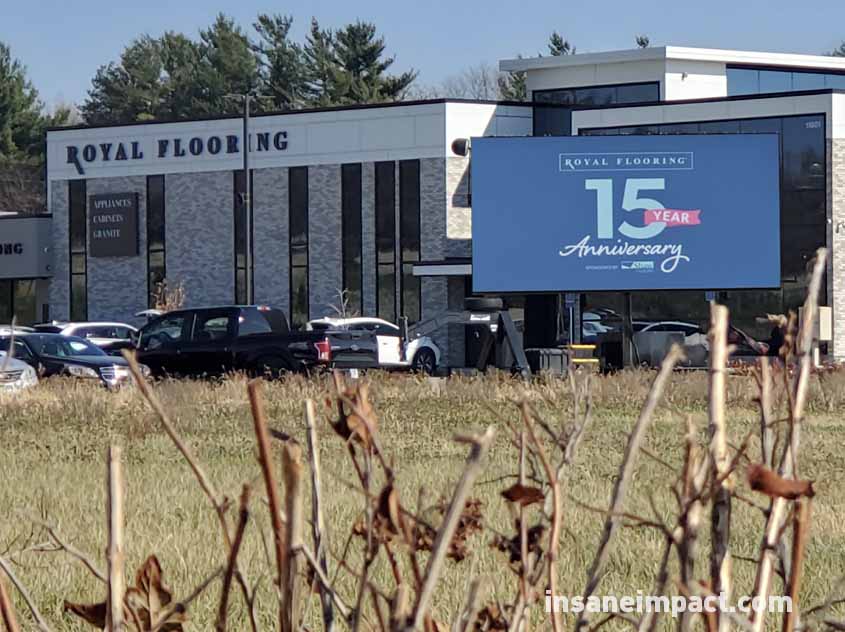 Rather than having a permanent LED sign constructed outside of your business, consider using a mobile screen. This gives you the flexibility to reposition the screen or even take it offsite for special events. Showcase products, promotions, announcements, and more outside of your business with a mobile screen.
Roadside Signage
Use your screen as a mobile digital billboard to display directional signage, messages, and company branding by perching the screen on the side of the road.
Graduation Ceremonies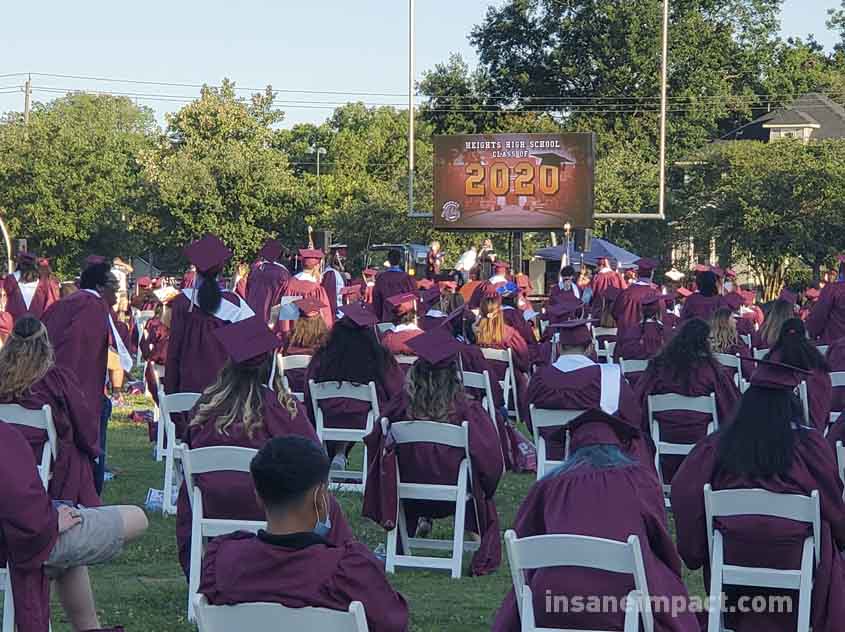 As grad parties transition toward outdoor settings, LED screen trailers are great for uniting students, teachers, and their families while celebrating their big day. Display virtual yearbooks, student slides, and live video simulcasting.
Church Events
Spread the Word by displaying sermon points, camera feeds, bible verses, and messaging for outdoor church services.
Celebrations of Life
Celebrate the life of your loved one on the big screen by displaying a slide show in their honor.
Marathons / 5k's
Link runner times to the big screen, display advertising, and camera feeds to engage spectators and generate revenue at your race.

Block Parties
Impress your neighbors by throwing the block party of the century. Play movies, stream YouTube videos, karaoke, TV shows, or video games.
Golf Tournaments
LED screen trailers are popular at golf tournaments because they allow for real-time player scoring and dynamic advertising.
Country Club Events
Create first-class experiences for your club members by carting an LED screen trailer around your grounds for a wide array of special events, including member-guest tournaments, pool parties, and patio watch parties.
Ribbon Cuttings
Whether your business is expanding, moving, having an anniversary, or celebrating another important milestone, add to the excitement and generate buzz with a large outdoor LED screen.
The Bottom Line
LED screen trailers are an excellent way to capture large outdoor audiences with bright and vivid content. As indoor events are moving outdoors – popularity for these types of displays is growing. Their ease of setup, plug and play operation, and low operating costs make them a great solution for event planners, production companies, cities, and businesses across the globe.
Any outdoor event that has a large audience can benefit from a mobile display. If you are considering renting or purchasing a mobile display, hopefully, we have inspired you with some ideas!