Last Updated on January 24, 2023
Only a few actors in Hollywood have a career as colorful as Leonardo DiCaprio's. From humble beginnings in small-time TV roles and low budget horror flicks, he would turn into the quintessential 90s teenage heartthrob before becoming one of Hollywood's leading men.
Early Years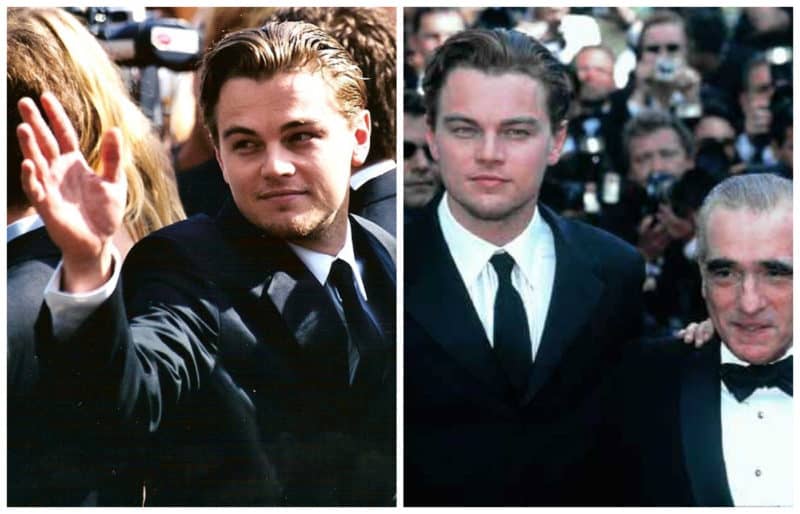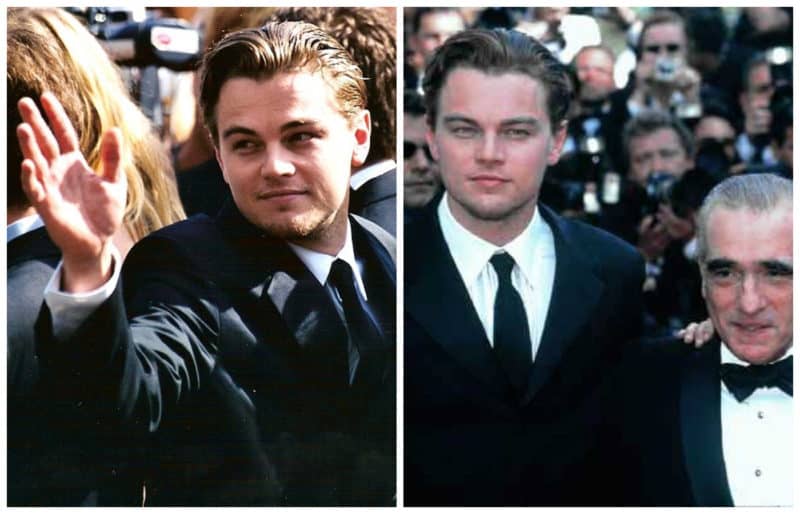 Tinseltown's hottest bachelor and eco-warrior was born Leonardo Wilhelm DiCaprio on the 11th of November, 1974. He is the only child of Irmelin DiCaprio and former comic book artist George DiCaprio, who got divorced when he was just a toddler. He was mostly raised by his mother who had to work several jobs to support him. Despite his parents' separation, he remained close to his father.
At a young age, it was clear to his parents that he was a born performer. As a child, he loved to imitate people and perform little skits, he admitted during an interview with Backstage. With his parents' blessing, he started to pursue acting professionally at 11 years old.
Lenny Williams
You would think that a brilliant actor such as Leonardo DiCaprio, who could pull off roles as diverse as Jack Dawson and Calvin Candie, could take on any character he's given — but when an agent told him to become Lenny Williams, it was a disguise too big for this Oscar-winner.
Today, he is one of the most sought-after talents. But back in the day, his name couldn't even make the cut. Once, an agent thought it was "too ethnic," and refused to sign him if he didn't change it to Lenny Williams. The guy believed the young Leo wouldn't be able to land acting gigs because of his name.
In those first two years, he couldn't get as much jobs as he deserved; nevertheless, he didn't give up. A 13-year-old Leo gave it another shot, and this time, he finally managed to find an agent willing to sign him as Leonardo DiCaprio.
Film Debut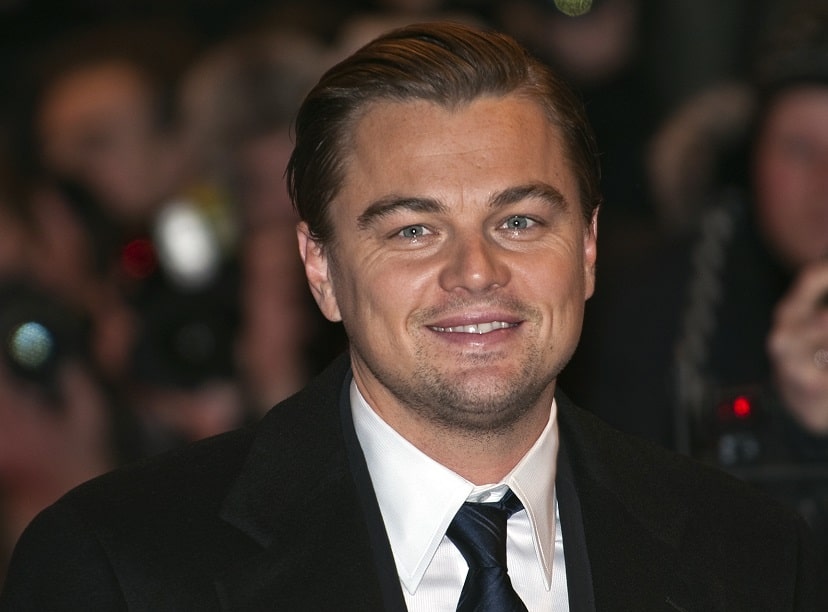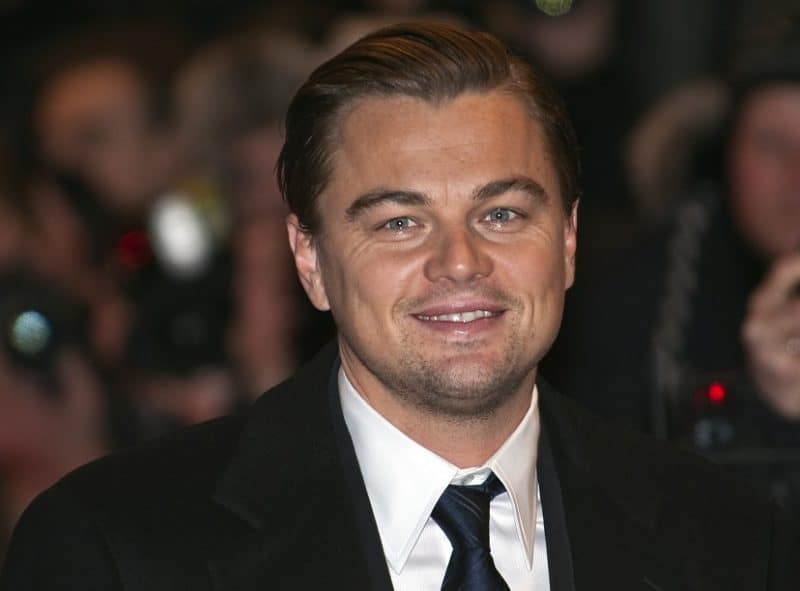 Leo began attracting Hollywood's attention when he was in his early teens. He started doing small roles for TV shows like Roseanne, The New Lassie, and the short-lived Parenthood, where he would meet his long-time friend, Tobey Maguire.
In 1991, he starred in his first film, the horror flick Critters 3. Though it did so little to propel his career, he managed to impress the producers of the 1985 sitcom Growing Pains, who then offered him a role as a homeless teen named Luke Brower.
His stint on the show was brief because it was cancelled a year after he joined. However, it gave him the opportunity to try out for better roles where he could show off his acting abilities.
Leonardo, the Diverse Actor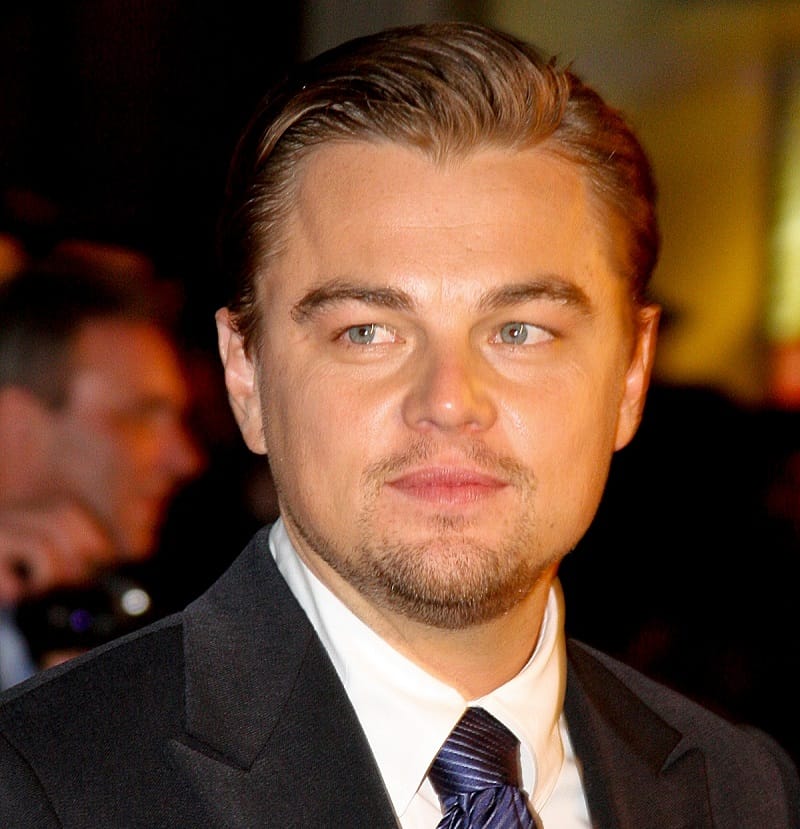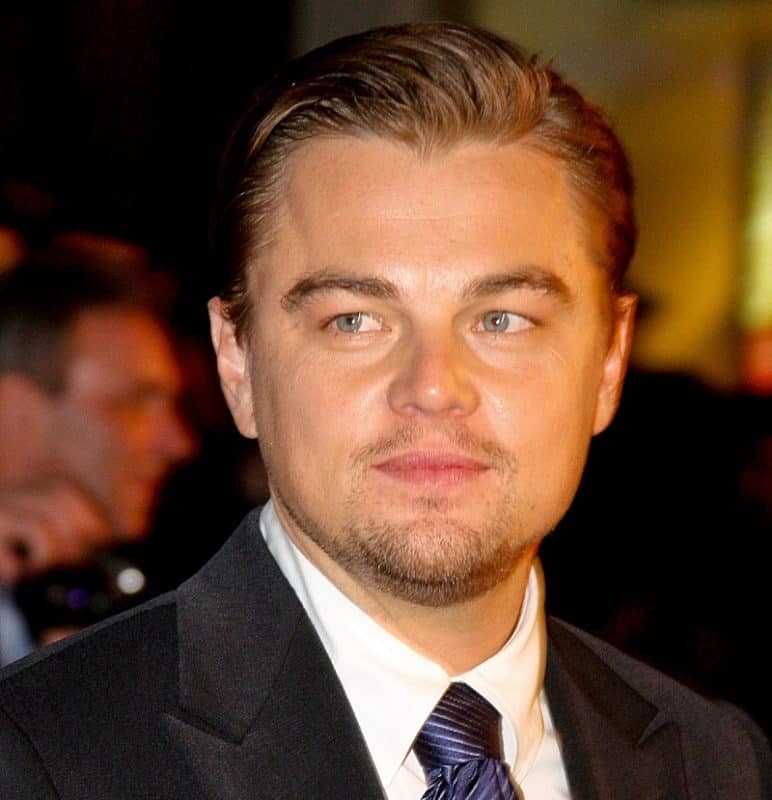 From the early 90s, Leo started to take on one diverse role after another, starting with the Johnny Depp-led 1993 film What's Eating Gilbert Grape?, where he portrayed his mentally challenged brother, Arnie.
He also played a young gunslinger in The Quick and the Dead and then a drug-addicted aspiring basketball star in The Basketball Diaries. Though these roles put him on the map, it was his role in the 1996 adaptation Romeo +Juliet that would make him a full-fledged movie star.
A year after, he took on his most iconic role alongside Kate Winslet in the James Cameron-directed Titanic, which remains the highest-grossing film of all time until 2010.
Leonardo, the Environmental Activist
While Leo continued to flourish in the realm of acting, his passion for the environment grew altogether. He wrote, narrated, as well as produced the 2007 documentary, The 11th Hour, which exposed the most pressing issues about the environment. In 2016, he appeared in yet another riveting documentary about climate change, Before the Flood.
More importantly, he co-founded The Leonardo DiCaprio Foundation (LDF), a non-profit organization dedicated to raising awareness to environmental concerns.
More than a decade ago, Leo purchased a 104-acre island off the coast of Belize. To restore the island's reefs and coastline, that has long suffered from over-fishing, he is now building the world's first eco-restorative resort called Blackadore Caye (also the name of the island).
It will have 36 bungalows and 36 estate homes, all powered by 100 percent renewable energy. For further sustainability, rainwater will be collected and filtered to cater to the resort's needs.
A research station will be built on the other half of the island, which will monitor and conduct studies on the wildlife preserve. The resort is rumored to open sometime in 2018.
With at least 42 titles to his name, 209 nominations, an Oscar and 95 other awards, Leonardo DiCaprio has done what most actors can't in a lifetime. Best of all, he has used his platform to inform and encourage others to help solve the world's most pressing issues, something Lenny Williams can't even hope to achieve. If you're curious, you can check out his net worth here: Inspirationfeed.com/leonardo-dicaprio-net-worth/
Here are the most famous Leonardo DiCaprio quotes to inspire you to work hard.
Leonardo DiCaprio Quotes
"I don't think I ever expected anything like an Oscar ever, to tell you the truth. That is not my motivation when I do these roles. I really am motivated by being able to work with great people and create a body of work that I can look back and be proud of." – Leonardo DiCaprio
"I want to be a jerk like the rest of my friends, and have fun, and not care about the consequences, but I just can't now." – Leonardo DiCaprio
"The best thing about acting is that I get to lose myself in another character and actually get paid for it… It's a great outlet. I'm not really sure who I am – it seems I change every day." – Leonardo DiCaprio
"If you can do what you do best and be happy, you're further along in life than most people." – Leonardo DiCaprio
"Don't think for a moment that I'm really like any of the characters I've played. I'm not. That's why it's called 'acting'." – Leonardo DiCaprio
"The good thing about acting is that it always keeps you on your toes… It's not like any other job where you can go in and do the same thing as yesterday." – Leonardo DiCaprio
"Thirty is a very good age for an actor: you can play both young and old men." – Leonardo DiCaprio
"If you have done the very best you can. Worrying won't make it any better. If you want to be successful, respect one rule." – Leonardo DiCaprio
"Be thankful for the hard times, for they have made you." – Leonardo DiCaprio
"I grew up when I was 15 when I had my first opportunity in movies. I watched every great movie for a year and a half, and since then I've asked myself how I can emulate such artistry. That's really my motivation. I want to do something as good as my heroes have done." – Leonardo DiCaprio
"Brothers don't necessarily have to say anything to each other – they can sit in a room and be together and just be completely comfortable with each other." – Leonardo DiCaprio
"I get a friend to travel with me…I need somebody to bring me back to who I am. It's hard to be alone." – Leonardo DiCaprio
"Everybody has gone through something that has changed them in a way that they could never go back to the person they once were." – Leonardo DiCaprio
"My career should adapt to me. Fame is like a VIP pass wherever you want to go." – Leonardo DiCaprio
"I really don't know what I'm doing…I don't. It's terrible. I go in there and I learn how to be like the character and do the best I can, and that's all I really do." – Leonardo DiCaprio
"I'm not the kind of person who tries to be cool or trendy, I'm definitely an individual." – Leonardo DiCaprio
"To believe in love, to be ready to give up anything for it, to be willing to risk your life for it, is the ultimate tragedy." – Leonardo DiCaprio
"I'm just starting to scratch the surface of what really makes me happy and it's taken me a while to admit that acting like a little child and being a jerk and a punk is fun." – Leonardo DiCaprio
"Everywhere I go, somebody is staring at me, I don't know if people are staring because they recognize me or because they think I'm a weirdo." – Leonardo DiCaprio
"I've always been spontaneous and outgoing… I've tried lots of things so I've got some good life experiences, which is great 'cause it means I've got lots of material to work with as an actor." – Leonardo DiCaprio
"Only you and you alone can change your situation. Don't blame it on anything or anyone." – Leonardo DiCaprio
"I want you to back yourself into a corner. Give yourself no choice but to succeed. let the consequences of failure become so dire and so unthinkable that you'll have no choice but to do whatever it takes to succeed." – Leonardo DiCaprio
"I'm 97 percent sure you don't like me. But I'm 100 percent sure I don't care." – Leonardo DiCaprio
"To join the top one percent you have to do what the 99 percent won't." – Leonardo DiCaprio
"97 percent of the people who quit too soon are employed by the 3 percent who never gave up." – Leonardo DiCaprio
"This created world really helped me as an actor. It heightened everything, which made it more dangerous, more interesting and more liberating." – Leonardo DiCaprio
"When I was young, I used to have this thing where I wanted to see everything. I used to think, 'How can I die without seeing every inch of this world?'" – Leonardo DiCaprio
"What I really wanted was to travel and see all the different animals that were on the verge of extinction." – Leonardo DiCaprio
"Most of the time I do feel like I need someone else when I'm alone. But I can still get by with just my own company and that makes me a stronger person." – Leonardo DiCaprio
"Anyone I'm with has to give me freedom. I like to be with someone who has character and style and someone who is very understanding." – Leonardo DiCaprio
"Enough is enough. The truth is our planet's alarm is now going off and it's time to wake up and take action." – Leonardo DiCaprio
"When I grew up, I lived in the ghettos of Hollywood; it was the most disgusting place to be. I was known as the crazy little kid. I did impressions. Then I realized that's not what I want to do. I don't want to be a comedian to please other people." – Leonardo DiCaprio
"I've never been Romeo who meets a girl and falls for her immediately. It's been a much slower process for me each time I've gone into a relationship." – Leonardo DiCaprio
"I don't see why I can't have friends of both sexes without wild rumors being circulated. It's crazy." – Leonardo DiCaprio
"I got attention by being funny at school, pretending to be retarded, and jumping around with a deformed hand." – Leonardo DiCaprio
"The role of Rimbaud is one of the most important roles to play for a young actor." – Leonardo DiCaprio
"It's easy to fall into the trap of believing all the hype that's written about you… Who knows? In a couple of years, you might find me in the loony bin!" – Leonardo DiCaprio
"I realise that I do not change the course of history. I am an actor, I do a movie, that's the end of it. You have to realise we are just clowns for hire. After I had success it was great, at first, not to worry about money. It was on my mind when I was growing up." – Leonardo DiCaprio
"I just really love doing what I do. I know every career is fleeting and there will be time periods when I don't get the opportunities that I'm getting right now, so I am taking advantage of them." – Leonardo DiCaprio
"My mom, Irmelin, taught me the value of life. Her own life was saved by my grandmother during World War II." – Leonardo DiCaprio
"My mother is a walking miracle." – Leonardo DiCaprio
"Hoover was incredibly ambitious as a young man. He was highly motivated to succeed in Washington, primarily due to his mother's expectations of him." – Leonardo DiCaprio
"I've managed to keep a clear head and remain sane in this business because I remain a kid off-camera." – Leonardo DiCaprio
"I prefer ordinary girls – you know, college students, waitresses, that sort of thing. Most of the girls I go out with are just good friends. Just because I go out to the cinema with a girl, it doesn't mean we are dating." – Leonardo DiCaprio
"I have learned from my experiences in this industry that there is absolutely no way to control people's opinions on your performance in your movie. You go out there, promote your film and hope people like the work you did." – Leonardo DiCaprio
"I didn't know what types of movies I wanted to do. I want to do things that are different. I want to take my time with each role." – Leonardo DiCaprio
"Raising awareness on the most pressing environmental issues of our time is more important than ever." – Leonardo DiCaprio
"I've been planted here to be a vessel for acting…That's why I'm really taking any part, regardless of how complicated it's going to be." – Leonardo DiCaprio
"Portraying emotionally ill characters gives me the chance to really act." – Leonardo DiCaprio
"School, I never truly got the knack of. I could never focus on things I didn't want to learn." – Leonardo DiCaprio
"I was always the kid in school who tried to get attention, not necessarily the class clown, but I'd do little unexpected performances." – Leonardo DiCaprio
"Being dubbed as a hunk sort of annoys me. It gives me a yucky feeling." – Leonardo DiCaprio
"I like to be able to play a character and act out a lot of things which I can't or don't do in my normal everyday life." – Leonardo DiCaprio
"Meryl Streep does things I would never have thought possible… Her presence on screen is outstanding." – Leonardo DiCaprio
"Wrong connection will give you shock throughout your life. But the right one will light up your life." – Leonardo DiCaprio
"Never let failure take control of you." – Leonardo DiCaprio
"Pay close attention to people who don't clap when you win." – Leonardo DiCaprio
"Relationships are like electric currents." – Leonardo DiCaprio
"We are all shaped from memories we have as young people." – Leonardo DiCaprio
"Work until your bank account looks like a phone number." – Leonardo DiCaprio