Last Updated on January 24, 2023
What Is A Light Leak?
A light leak refers to a gap or hole in the bodywork of an optical instrument, such as a camera, which allows light to penetrate (leak through) the usually light-tight chamber. When light penetrates this chamber, it exposes the sensor or film with extra light.
Generally, light leaks are diffuse. But depending on how the light strikes the sensor or film, it may be reflected in a particular way.
Why Do You Need Light Leaks?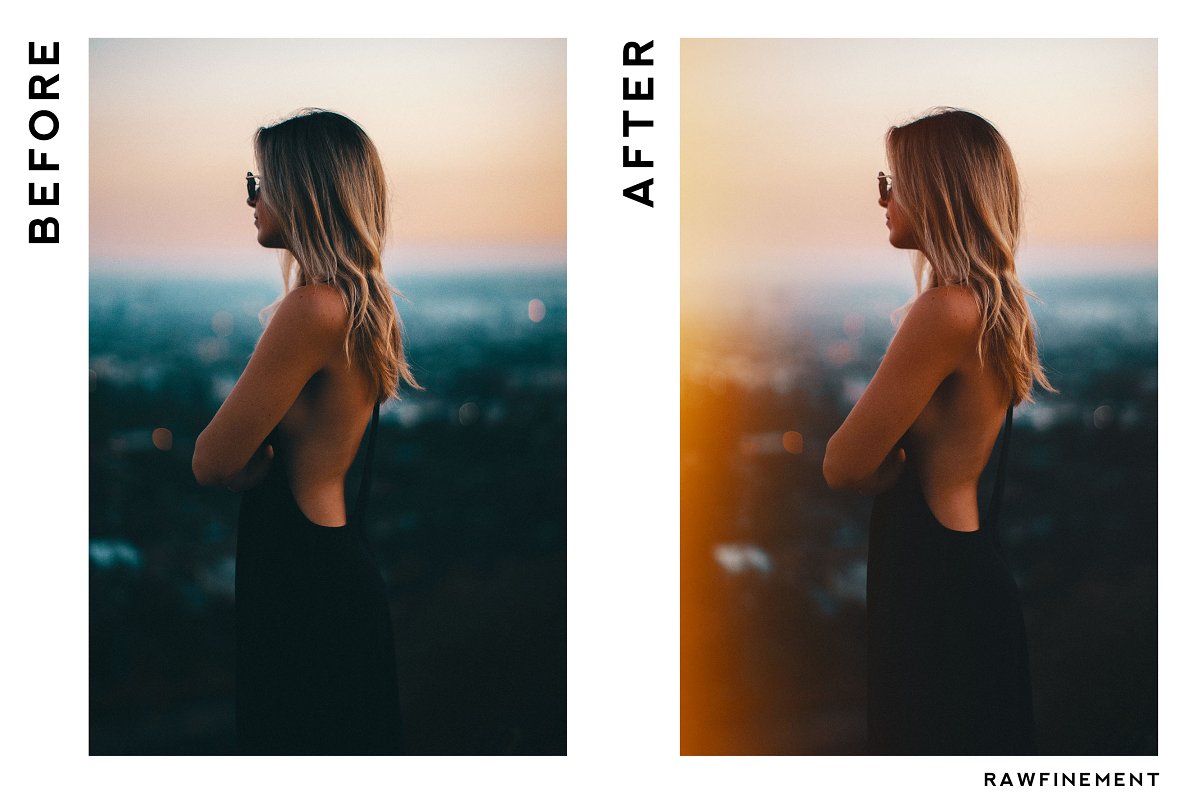 Light leaks perform various crucial functions in photography and videography. Most importantly, they add ambiance to images and videos. As an ambient element, light leaks animate footages by eliminating a stagnant background.
It's important to note that the original idea behind the invention of light leaks was to add more vintage to videos. But as time went by, this technology received additional applications. Today, light leaks are common in wedding photography, lifestyle documentary films, product demos, indie films, etc.
In addition to adding a retro feel to your photos or videos, you can also use light leaks as an organic overlay transition. When used as such, the leaks serve as a more convenient and cost-effective alternative to your camera's built-in light transition features.
Last but not least, you can use light leaks for luma matte transition. Essentially, this happens when you mask luma to reveal a clip, as is often the case when transitioning between two different clips. Traditionally, you would achieve this by using features like After Effects, Premiere, Final Cut Pro, or Media Composer. However, light leaks are preferable since they are easier to apply and less time-consuming.
Must You Shoot Live Light Leaks On Set?
Budding photographers and videographers may want to experiment with their cameras by shooting live light leaks on set. But you don't need to go through this rigorous process. And certainly not when there are plenty of pre-created light leaks that you can simply overlay on your images or videos and achieve an even higher retro feel.
Adding pre-created light leaks to your photographs and videos gives you more control over the entire process. That's because you can always customize your photos or videos as you go, using photo-editing software like Adobe Photoshop.
Also, working with these pre-designed light leaks is an incredibly easy process. Once you have created your project, you simply overlay a leak of your choice onto the image or video.
Let's have a look at the top 10 light leaks that you can add to your images and videos for a more realistic feel.
1. Kaleidoscope
The Kaleidoscope overlay comes in a bundle of 12 high-resolution PNG files that you can use to enhance the natural feel of your footages. You can choose from one of the 12 files or select a blend mode in Photoshop to achieve a charming rainbow appearance. You can even crop the files or modify their angles to achieve a more personalized look.
2. Pro LIGHT LEAKS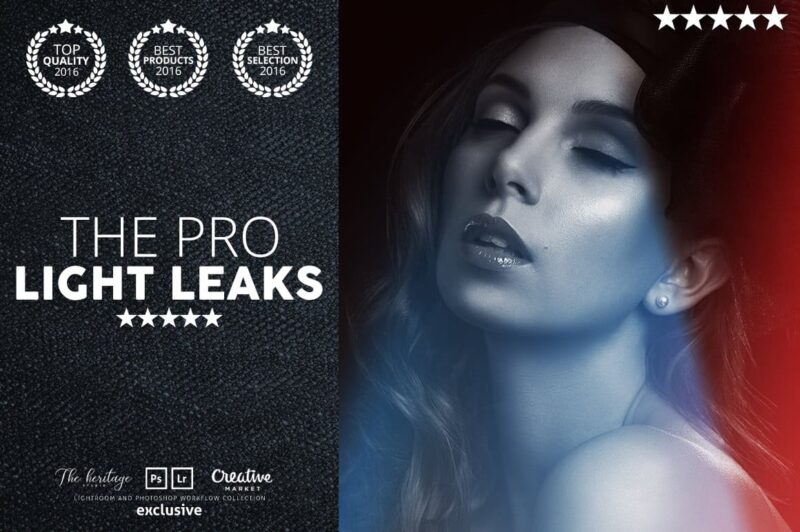 This light leaks collection is ideal for the ultimate wedding photography. The collection features at least 75 professional Photoshop actions as well as 10 high-quality light leaks textures and 10 modern frames. That's just the right combination you need to add different moods and styles to your wedding photos and videos.
3. 30 Pro Photo Actions Kit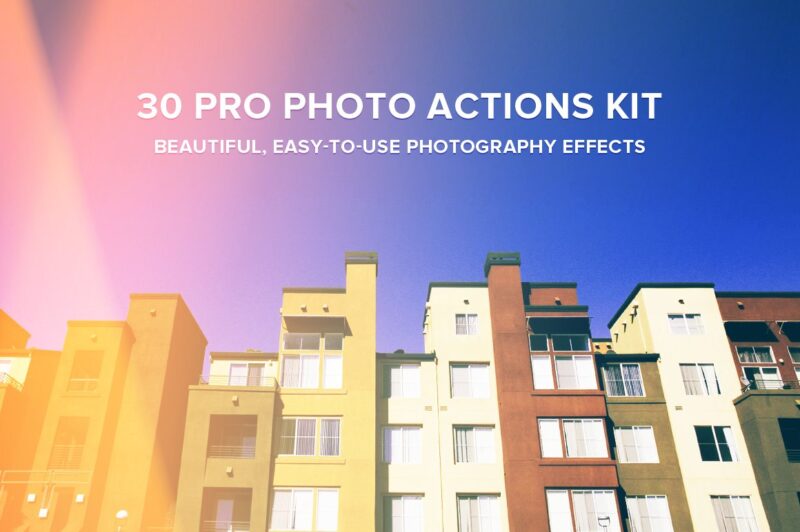 One of the best things you'll love about this light leaks package is how organized the items are. You can select an overlay of your choice based on its type, style, or color. The package also includes a range of color effects, mixed effects, among other photo-editing elements.
4. 190 Retro Analog Light Leaks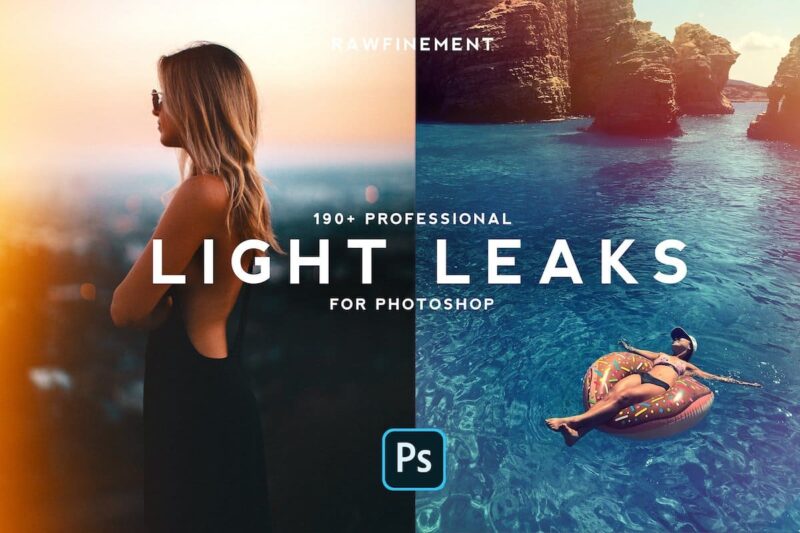 Add a vintage and analog ambiance to your image and video footages by applying a light leak of your choice from over 190 options. These light leaks are mostly recommended for use on your social media profiles. When you purchase the bundle, you're also entitled to high quality (6000 X 4000 px resolutions) images, as well as a free video tutorial on how to use the light leaks.
5. FilterGrade Light Leaks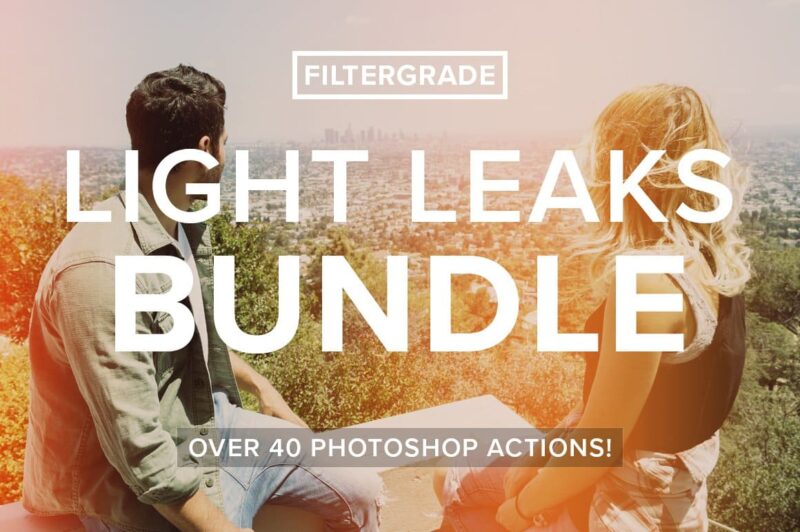 When looking for a light leak bundle that offers variety and convenience of use in one package, look no further than the FilterGrade Light Leaks. In addition to 32 easy-to-use Photoshop actions, you also get a bonus of 8 custom film effects. The bundle also includes obtrusive and non-obtrusive light leaks, as well as different color options.
6. SHADE 48 Natural Shadow Light
As the name suggests, this is a collection of 48 natural, aesthetically stunning, light leaks and effects to enrich your images and videos. The light leaks are excellent for both photography and web graphics, thanks to their incredibly high resolution of 7000 x 4000 px.
7. OPTIC Prism Rainbow Light Leaks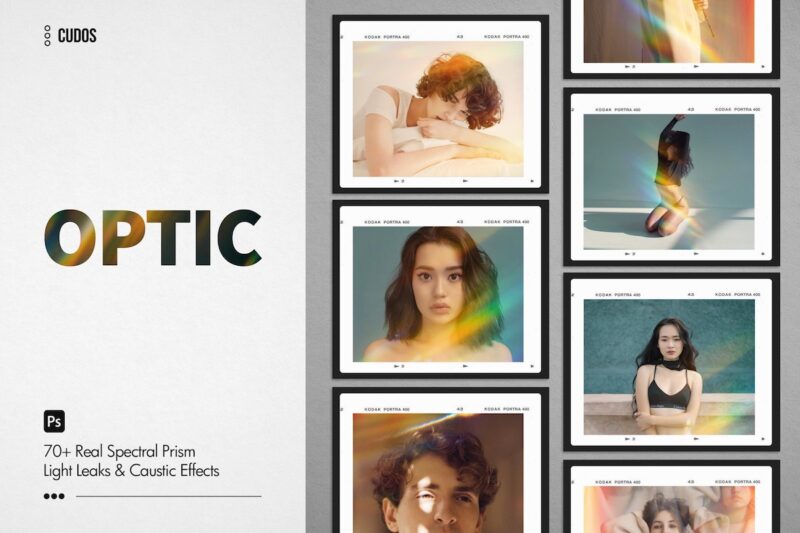 With this light leak bundle, you get up to 76 analog prism effects to animate your images and videos. The leaks are available at resolutions of 6000 x 4000 px, making them another excellent choice for both photography and web graphics. The package also includes a PDF overview file.
8. LOMO 100 Analog Light Leaks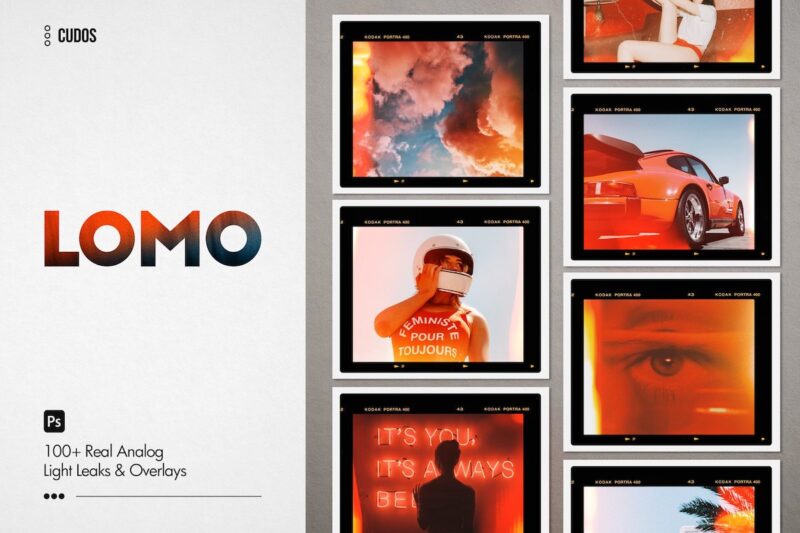 With over 122 analog light leaks and overlays, there's no limit to how much visual effect you can apply to your photos or videos. The leaks are specifically sorted based on their individual effects and there's a PDF overview file that offers you a sneak preview of the final output.
9. PRISM Analog Light Leaks
Add an extra touch of elegance to your wedding or social media photos by using the PRISM Analog Light Leaks. This bundle comes with 60 analog prism effects, with an impressive resolution of 6000 x 4000 px. Utilize the PDF overview file to preview your work as you apply your desired image and video effects on the go.
10. LO-FI 90 Real Analog Light Leaks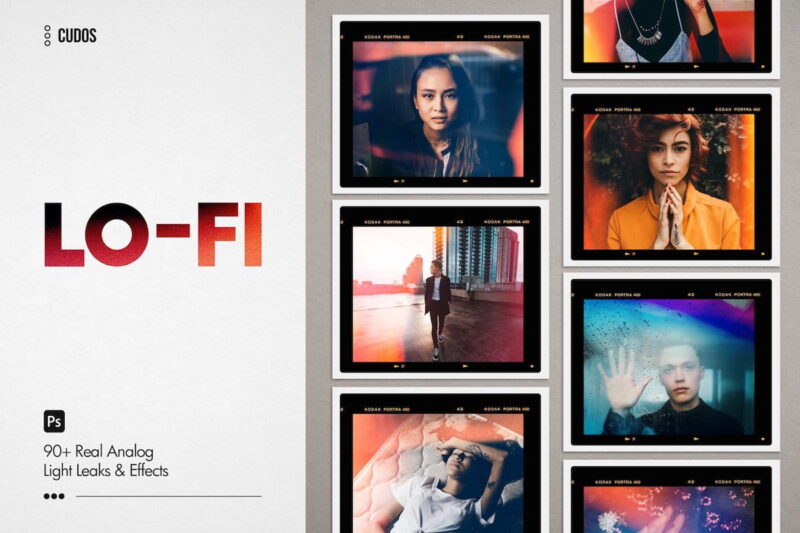 LO-FI 90 Real Analog Light Leaks is another light leaks bundle that prides itself on variety. The package contains high-resolution overlays created in very high contrasts, allowing you to seamlessly blend between modern and futuristic elements. Some of the unique elements included in the bundle include special leaks, fade & reflect leaks, leaks & burns, and pastel gradients.
Conclusion
Finding a superb light leak to overlay on your images and videos doesn't have to be a painstaking process. Not when there are plenty of pre-created light leaks that you can download and use on the go.