When it comes to our lifestyles, often enough they can be filled with a lot and sometimes it's important to step back and to try and encourage a sense of calm. Here are a few tips that can help with living a calmer lifestyle.
Learn To Say No
We often try to do everything that we can, and that usually comes at the expense of our own health and happiness. We agree to things that maybe we don't want to do, or we don't have time for, and that can lead to a more stress-inducing life. It's important to make time for others, but if you don't give yourself a break, then you're no good to anyone.
Learning to say no is a lot more difficult than just saying yes. There's a fear that you're going to let someone down or it's going to fall negatively as an opinion on you. However, that is not the case, and it's good sometimes to turn around and turn down an offer that's presented to you.
We can't all do absolutely everything in life is asked of us so give yourself a break and say no if you aren't feeling that night out with a friend or taking on additional workloads in your role.
Try Meditating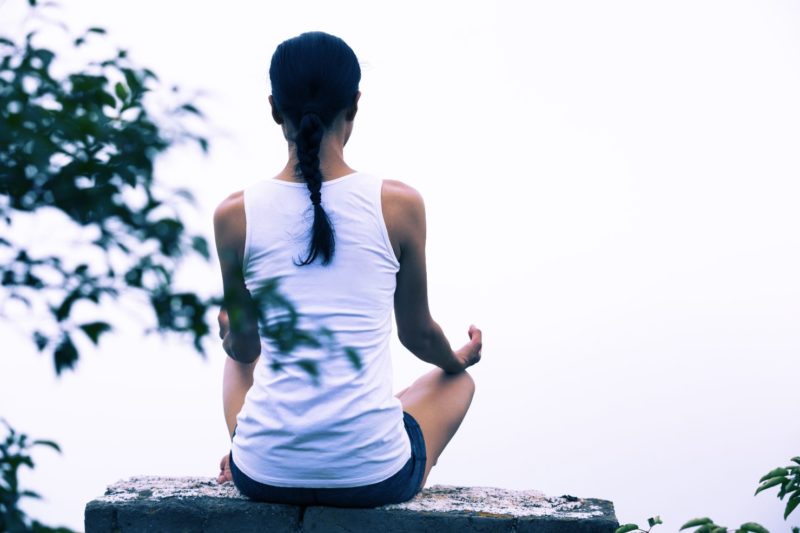 Being able to find peace in yourself is something that a lot of us struggle to do. Meditation is certainly one option to try out if it's not something you've yet to try. Guided meditation methods are very popular, and are essentially something you can do in person or through an app that talks you through it.
Meditation is a great we to decompress and allows you to separate yourself from the chaos around you. It provides you with a moment of solitude and allows you to enjoy your own company for the time being.
Write Your Thoughts In A Journal
Sometimes it's good to get your thoughts out into the open, and one of the ways in which many people finding calming is to have a journal. Thought journals are something worth keeping next to your bedside table or in a place where you normally find your thoughts run away with you. So that could be at work, or whilst doing your commute and from work.
Write down everything that might be playing on your mind and use this journal as a way of communicating with your thoughts and to help you process certain points in your life. Getting it all out of your head will mean that you'll sleep a little easier and that you won't find yourself getting lost in your thoughts as much because they've already been processed on paper. Do it first thing in the morning and the last thing at night to really see the results of having a thought journal.
Find Ways To Reduce Stress
There are many areas of our lives where stress can originate from. It could be something to do within our working environment, or it could be an issue at home. Knowing where your stress comes from is the first stage of battling it and taking control. This emotion can stop you from feeling like yourself, and it can end up having a harmful effect on your health too.
Pinpoint those areas of stress and look at the ways you can reduce them in your life. You can sometimes remove these stresses in your life, so it might be worth looking to see if you could do that. Maybe it's a case of talking with your manager at work or cutting out toxic relationships in your personal life.
Sometimes you can't avoid stress, but there are certainly opportunities to reduce the amount that you can control. One such opportunity would be to try an Osaki massage chair which is known to reduce stress and thoroughly relax your body.
Practice Living In The Moment
We only get one life, and so it's good to remember that sometimes you need to live in that moment and to enjoy fully the positives that come with living. Of course, we all have times in our lives where we get busy, but the most important thing to remember is that some times in are moments that come very rarely, so be sure to relish them.
Use these times to your advantage to help live a calmer and blissful life.