Last Updated on March 8, 2022
Who is Lizzo?
Lizzo is an American singer, rapper, songwriter and actor. She started as a lead singer for a band and had her big break from her sensational hit single, "Truth Hurts." Lizzo is also a classically trained flutist and admits that she's just 'a band nerd underneath a cool exterior.'
The body-positive superstar has received several awards, including three Grammy Awards, two Soul Train Music Awards, a Billboard Music Awards and a BET Music Award.  At the 62nd Annual Grammy Awards, she was nominated eight times, the most for any artist that year. Also, at the 2020 BET Awards, Lizzo became the first act to be nominated in the R&B/pop and hip-hop artist categories in the same year.
Lizzo's provocative lyrics and charismatic stage performances have turned many heads. Describing her music as "church with a twerk," she attributes her success to having a good work ethic and enjoying the process of making music with zero expectations.
Quick Facts
| | |
| --- | --- |
| Full Name: | Melissa Viviane Jefferson |
| Popular Name: | Lizzo |
| Gender: | Female |
| Birth Date: | 27 April 1988 |
| Age: | 33 years |
| Parents: | N/A |
| Siblings: | N/A |
| Birth Place: | Detroit, Michigan |
| Nationality: | American |
| Ethnicity: | African-American |
| Education: | Alief Elsik High School, University of Houston |
| Marital Status: | N/A |
| Sexual Orientation: | Pansexual |
| Wife/Spouse: | N/A |
| Children: | N/A |
| Dating: | N/A |
| Net Worth: | $10 million |
| Source of Wealth: | Singing, rapping, songwriting, performing, brand partnerships, acting |
| Height: | 5 feet 10 inches (1.78m) |
| Weight: | 140kg (308lbs) |
Early Life and Career Information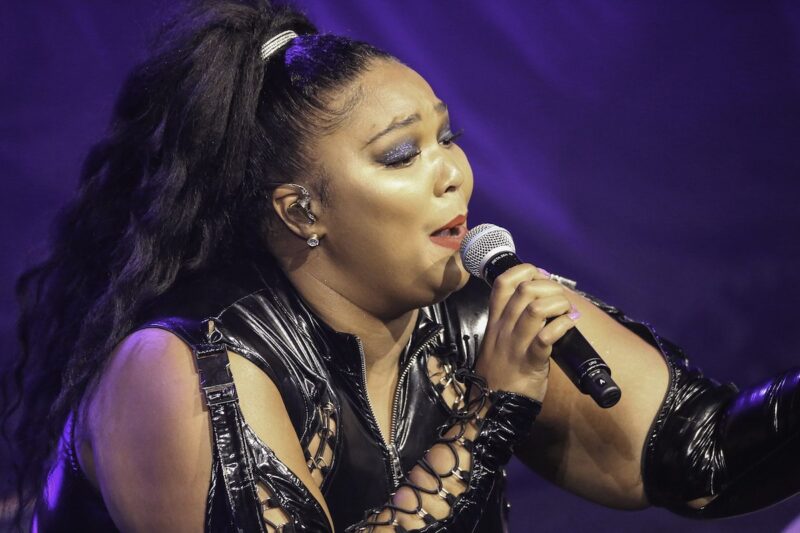 Melissa Viviane Jefferson, popularly known as "Lizzo," was born in Detroit, Michigan, on 27 April 1988. At age ten, she moved with her family to Houston, Texas, where she received classical training in flute by the illustrious Claudia Momen. Young Melissa began rapping in the southwest community of Houston at a place called "Alief," and it wasn't long before she formed a band with her friends. They called it the "Cornrow Clique." Around this time, she coined the nickname Lizzo as a variant of Lissa, taking inspo from Jay-Z's first single from his sixth album, "Izzo (HOVA)." In her interview with Vogue, Lizzo admits that "re-christening" herself in high school was good for her self-esteem as prior to that, she was shy and struggled with self-confidence.
After graduating high school, Lizzo decided to study classical music, focusing on the flute, at the University of Houston. She was at an all-time low in 2009 when she lost her father. The tragedy rocked her so bad that the icon, twenty-one at the time, recounts feeling depressed and purposeless as a musician. She quit school and lived in her Subaru for a year while attempting to break into the music industry.
Lizzo joined two groups on moving to Minneapolis: "Lizzo and the Larva Ink" (2011) and a female rapping trio, "The Chalice" (2012). The multi-talented pop icon released "Lizzobangers" (2013) and "Big Grrrl Small World" (2015). It is also worthy of note that she put out these pieces of work as an indie artist (independent of a record label).
Her first work of art after signing with Atlantic Records in 2016 was an EP called "Coconut Oil," where she touches on themes of self-love and body positivity. The EP featured her hit song "Good As Hell," her first release to make the charts. Lizzo attained mainstream success by releasing her third studio album, "Cuz I Love You" (2019). In the album's deluxe version, she included her 2017 single, "Truth Hurts," which became a viral sleeper hit, garnering enough attention to make it the longest-leading solo song by a female rapper. The song eventually became Lizzo's first number one hit on the Billboard 100.
Beyond her music career, Lizzo has appeared in some successful films. She debuted her acting career by voicing the character of "Lydia" in the animated movie "UglyDolls" and featured as "Liz" in the crime comedy-drama film "Hustlers" along with Jenifer Lopez, Cardi B, and Keke Palmer.
As for her personal life, Lizzo keeps things as private as possible but what we do is that she's happily single and is very open when it comes to her sexuality. She has previously stated that she does not ascribe to just one thing and has a substantial LGBTQ+ following. Lizzo is also quite the activist, especially for self-love, body positivity and plus-size inclusivity. She uses her music as a form of activism and has expressed that she hopes to change the mainstream media's beauty standards.
Throughout her career, Lizzo has endured much body shaming and even racist slurs from the internet. Her experiences as a plus-size woman have fueled her passion for increasing the visibility of other plus-size women in the industry. Her backup dancers, whom she dubbed "the Big Grrrls," are all plus-size women, and regardless of the trolling she receives from the internet, Lizzo has never shied away from her size.
What is Lizzo's Net Worth
Much of Lizzo's income comes from her success as a musician. Her biggest hit, "Truth Hurts," has amassed more than two hundred and twenty million views on YouTube, over five billion global streams on all other streaming platforms combined. She also collaborates with brands and has starred in make-up campaigns and magazine covers. As of 2021, Lizzo has a whopping net worth of $10 million.
Life Lessons from Lizzo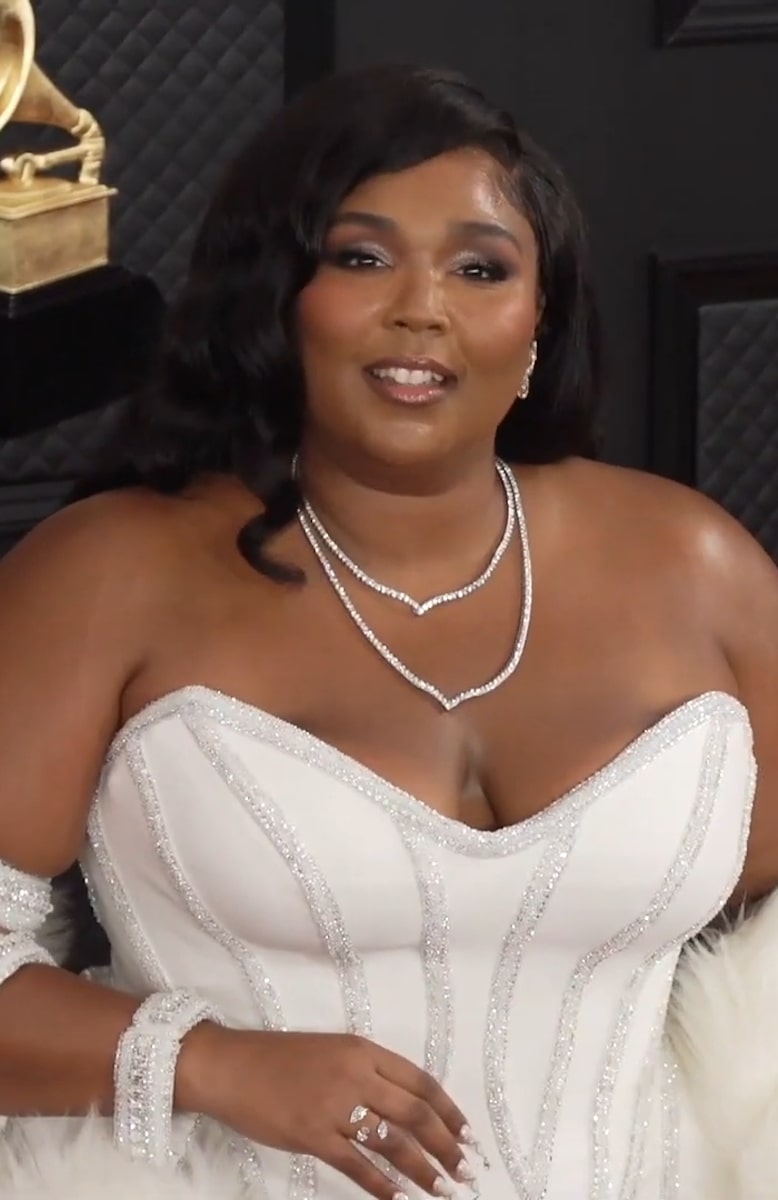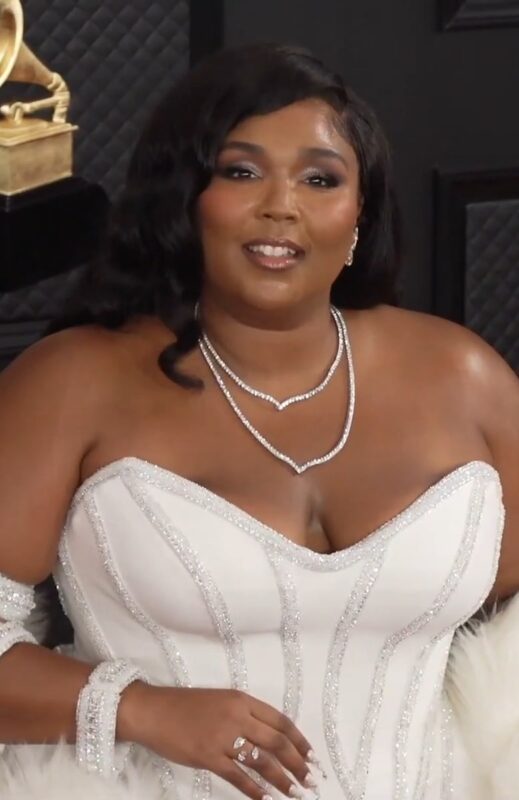 1. Confidence is Free
The life that Lizzo has led (and is living still) reminds us that no one has to give you permission to be, grow, and blossom. In a system created for her to fail, Lizzo managed to attain success by owning all the things they said were wrong with her: her size, skin colour, and so on. She says her favourite form of self-love is to say to herself in the mirror, 'I love you. You're beautiful. You can do anything.'
2. Dream Big
Although none of her family were musicians in the past, Lizzo says she comes from a family of music lovers. She admitted to the Daily Show Host, Trevor Noah, that she started music for her father. He loved to see her play and said that someday she'd sing the National Anthem at games. Today, Lizzo has performed on the most prominent platforms such as Coachella, Glastonbury and even opened the 62nd Grammy Awards.
3. Vulnerability
Lizzo knows how to balance her whole superwoman aura with some vulnerability. She's not always the effervescent entertainer we see on stage, and she's not afraid to let the rest of us see that. Lizzo is very open about her struggles with depression and anxiety. She has also shared that she once contemplated quitting music but was encouraged by her producer, who told her, 'this is the moment where it gets dark before its dawn.'