Last Updated on January 20, 2022
Who Is Logan Paul?
Logan Alexander Paul is an American YouTuber, social media influencer, podcast host, actor, singer, boxer, and entrepreneur, who is best known for his penchant for controversies. One of his most notable controversies happened during a visit to Japan, where he filmed and posted on his YouTube channel the footage of a recently-deceased corpse who was believed to have committed suicide.

As a social media influencer, Paul became popular in 2013 after posting sketches on the video-sharing platform, Vine. On October 18, 2013, he launched his first YouTube channel, TheOfficialLoganPaul, where he continued posting sketches after the Vine app closed shop.

On August 29, 2015, Logan Paul created yet another YouTube channel, the Logan Paul Vlogs channel, which eventually became his most popular YouTube channel. As of the time of writing, the Logan Paul Vlogs channel has received more than 22.6 million subscribers and 5.7 billion views. His first YouTube channel, TheOfficialLoganPaul, has also racked up a substantial following, with 5.2 million subscribers and 620 million views.

In addition to his YouTube endeavors, Logan Paul has also been running a podcast since November 2018, known as Impaulsive. Impaulsive currently boasts more than 2.6 million YouTube followers.

Paul has also made numerous film and television appearances over the course of his career, as well as released several music tracks. Plus, he is also a promising boxer.

Thanks to his social media endeavors, Logan Paul has been feted with numerous awards, including:

• The 2016 Streamy Award in the category Male Web Star,
• The 2017 Teen Choice Award in the category Comedy Web Star, and
• The 2019 Streamy Award in the category Best Podcast
Quick Facts
| | |
| --- | --- |
| Full Name: | Logan Alexander Paul |
| Popular Name: | Logan Paul |
| Gender: | Male |
| Birth Date: | April 1, 1995 |
| Age: | 26 years |
| Parents: | Gregory Allan Paul and Pamela Ann Stepnick Paul |
| Siblings: | Jake Paul |
| Birth Place: | Westlake, Ohio |
| Nationality: | American |
| Ethnicity: | English, Irish, Welsh, Scottish, Jewish, and German |
| Education: | Westlake High School and Ohio University |
| Marital Status: | Single |
| Sexual Orientation: | Straight |
| Wife/Spouse: | None |
| Children: | None |
| Dating: | N/A |
| Net Worth: | USD 25 million (as of August 1, 2021) |
| Source of Wealth: | YouTube, Social Media, Acting, Singing, Boxing, Podcast Hosting, Endorsement Deals, and Other Ventures |
| Height: | 6′ 2″ (1.88 m) |
| Weight: | 85 kg; In pounds: 187 lbs. |
Early Life and Career Information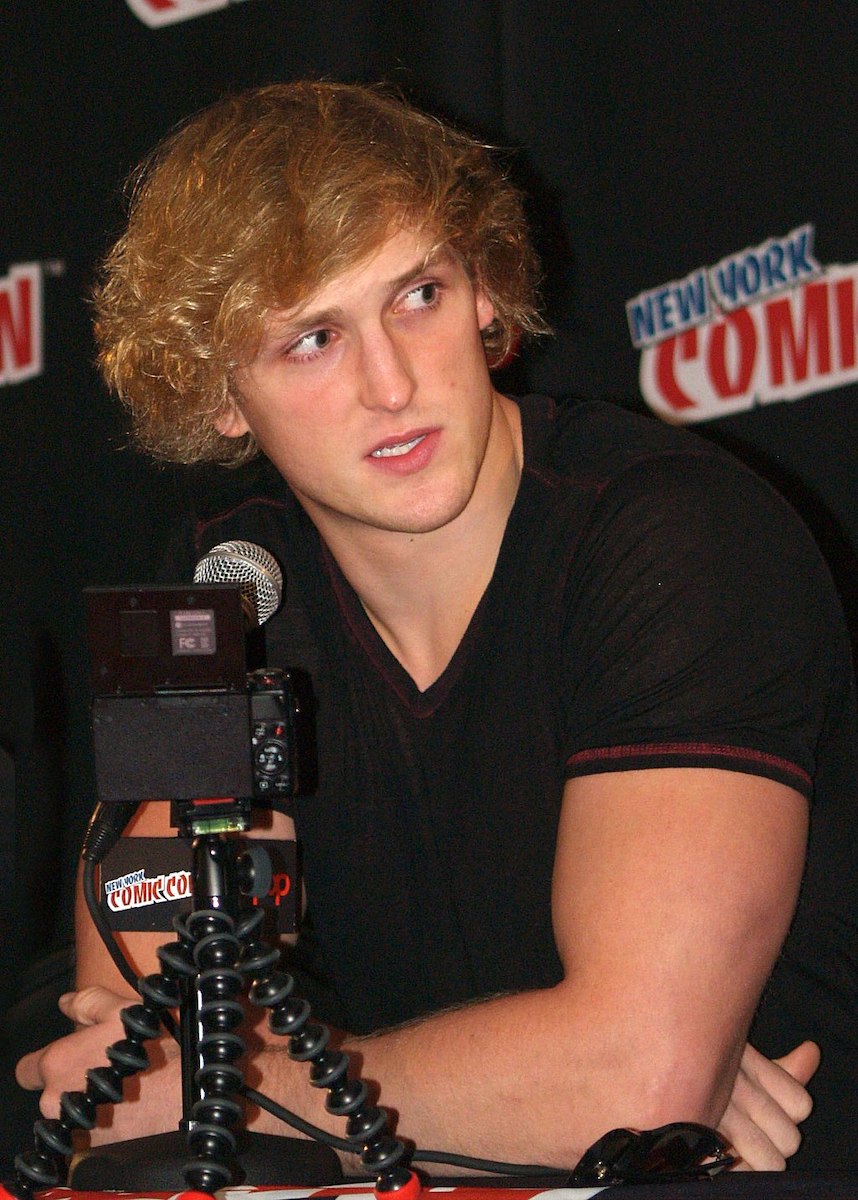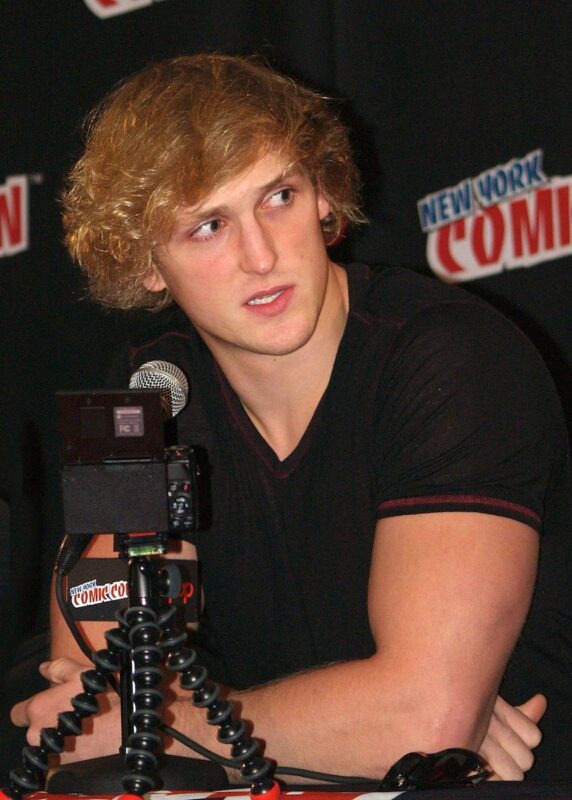 Logan Paul was born on April 1, 1995, in Westlake, Ohio, to Gregory Allan Paul and Pamela Ann Stepnick Paul.

Paul kicked off his YouTube career long before he knew he would ever have his own channel. When he was ten years old, he started creating videos for a YouTube channel known as Zoosh. However, his break as a social media influencer came in 2013 when he started posting sketches on Vine.

By the time Paul joined Ohio University, his Vine account had racked up a substantial following. He decided to drop out of college in 2014 so that he could throw his full weight behind his ambitions of becoming a social media influencer.

After dropping out of Ohio University, Logan Paul moved to Los Angeles and settled in an apartment complex that also hosted other Vine stars. By February 2014, he was followed by at least 3.1 million people across several social media platforms.

When Vine eventually closed shop, Logan Paul moved to YouTube and launched his first YouTube channel, TheOfficialLoganPaul. He would later follow up with another channel, the Logan Paul Vlogs, which has since become his most subscribed YouTube channel.

Paul is also an accomplished actor. His acting and social media careers have pretty much been running concurrently. He has made appearances on the television series Law & Order: Special Victims Unit, Weird Loners, Stitchers, and Bizaardvark, as well as the films The Thinning (2016), Can't Take It Back (2017), and Valley Girl (2020).

As a musician, Logan Paul has released several tracks, including No Handlebars, Santa Diss Track, and The Number Song.

Although he is a sensational social media influencer, Logan Paul is also infamous for his penchant for controversies.

On December 31, 2017, while on a trip to Mount Fuji in Japan, Paul uploaded video footage to his YouTube channel depicting the corpse of a man who had hanged himself. While the video was viewed a record 6.3 million times within 24 hours, Paul was heavily criticized for his insensitivity to the deceased's family and suicide victims. He would later be slapped with a temporary ban from using his YouTube channel.

On February 9, 2018, Logan Paul received another YouTube suspension following videos depicting him removing a fish from the pond and jokingly giving it CPR, as well as tasering dead rats.

As a boxer, Logan Paul is mostly remembered for his August 25, 2018 pay-per-view boxing match between himself and fellow YouTuber KSI. He is currently scheduled to fight Floyd Mayweather Jr. in February 2021.
Logan Paul's Net Worth
In a time when many YouTubers prefer to sit back and wallow in the glory of their huge fan base, Logan Paul has chosen a different path. He monetizes nearly every YouTube video that he uploads and earns millions annually in YouTube revenue.

For instance, he is remembered for successfully popularizing his boxing match with KSI on August 25, 2018. At least 1 million people watched the match via pay-per-view. In total, the match generated around $13 million in revenue and according to estimates, Logan and KSI each took home $2 million. A rematch was held on November 9, 2019 at the Staples Center, Los Angeles, where Logan and KSI were each promised at least $900,000. Coupled with merchandise sales, each of them could have easily earned north of $3 million from the rematch.

As of August 1, 2021, Logan Paul had a net worth of $25 million.

But YouTube revenue isn't Paul's sole income stream. He also mints cash from his various other endeavors, including podcast hosting, acting, and singing.

That explains why he has consistently been earning upwards of $10 million annually over the past few years. For instance, he earned $12.5 million in 2016, $12 million in 2017, $14.5 million in 2018, and $10 million in 2019.

A significant portion of Paul's wealth also comes from endorsement earnings. Some of the brands he has endorsed include PepsiCo, Hanes, and HBO.
Lessons from Logan Paul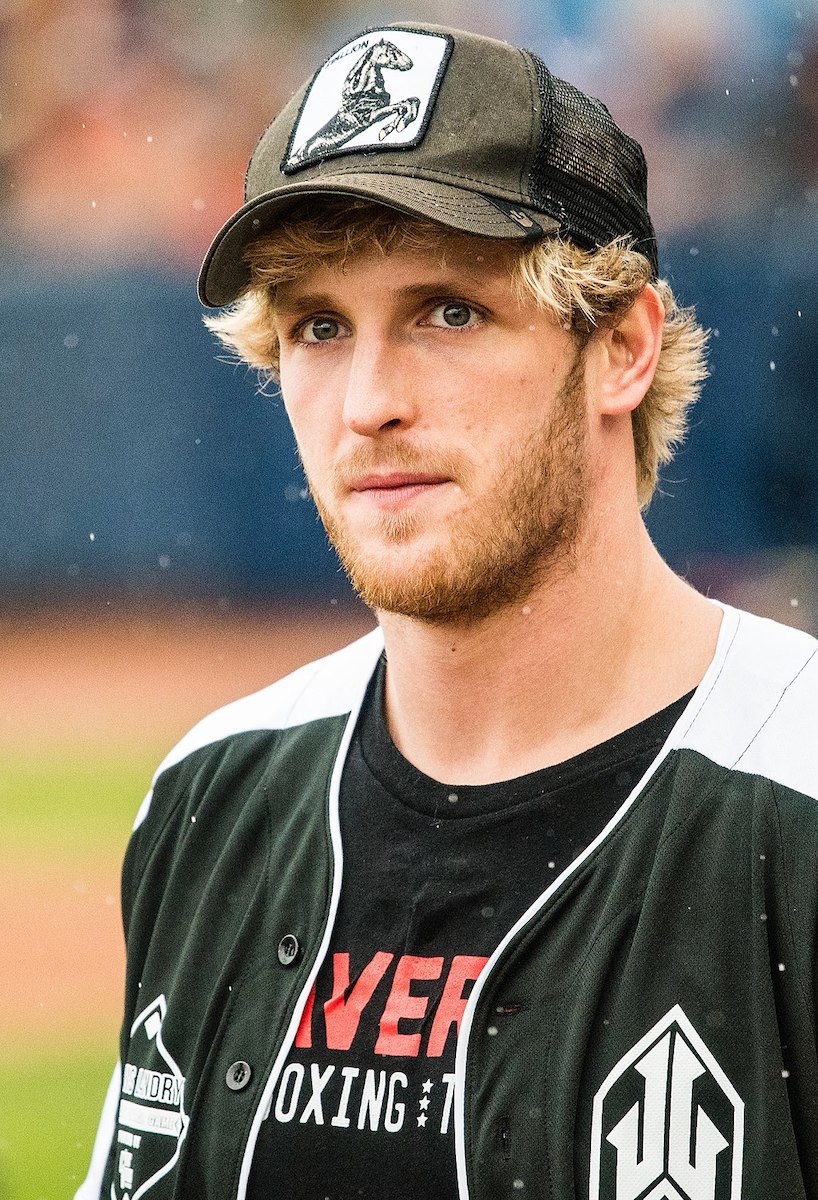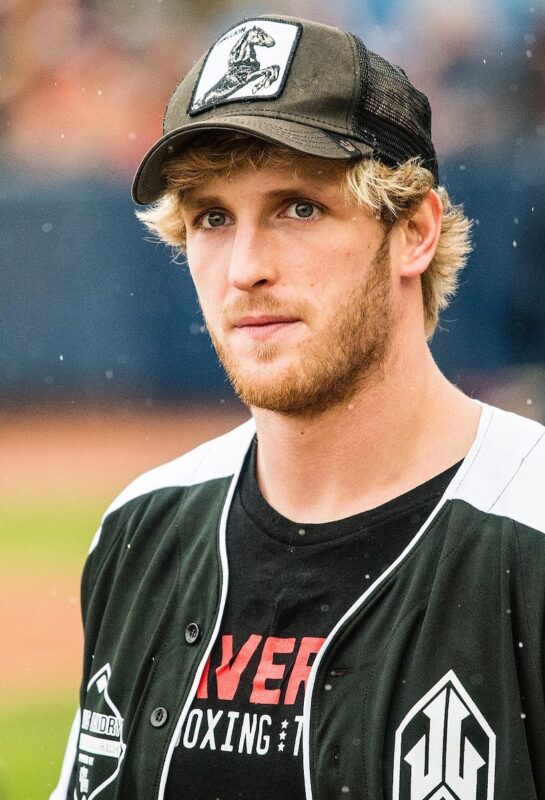 1. Start early

It's never too early to start chasing your dreams. Logan Paul began uploading YouTube videos when he was only 10 years old.

2. Follow your dreams

Paul joins the long list of accomplished celebrities who had to drop out of college so they could pursue their ambitions full-time.

3. Make up for your mistakes

After uploading the corpse of a recently-deceased suicide victim, Logan Paul would later apologize for his insensitivity to the victim and his families. And to prove the sincerity of his apology, he deleted the video from his YouTube channel and went ahead to donate $1 million towards suicide prevention initiatives.
Famous Quotes by Logan Paul
"Do you remember who you were, before the world told you who you should be?"
"I want to become better, I don't want to let my mistakes define me."
"One of the things I'm learning is that crisis passes, and for anyone suffering I think it's important to know that."
"There comes a time when you have to grow up and start thinking for yourself."
"There's a difference between being culturally insensitive – being insensitive towards a culture – and being insensitive."
Final Word
Logan Paul may be considered one of the most controversial YouTubers alive. But he is also an unrelenting go-getter who defines his goals and sets off to accomplish them. And his hard work clearly reflects on his impressive net worth.