As a precious com­mod­ity for your business, logo designing is a tough task. Whether you're a logo designer or just interested in learning more about logo design, you'd like to see some excellent examples of other best logo designers around to get a bit of inspiration and to boost the creativity.
Do you need design inspiration now to achieve instantly recognizable logos? Just browse through logo collections online. Below I've put together a list of 20 incredibly useful logo Inspiration sites that offer tons of creative logos, helping you get some new and fresh ideas.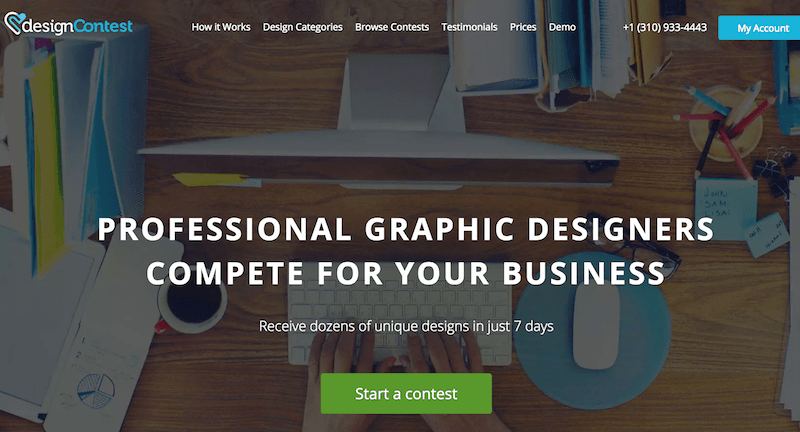 Designcontest makes it very easy to create your own logo content. Simply start a contest, pick your prize amount, and relax while dozens of design options are created by talented designers, especially for you, in just hours, instead of weeks.
What differentiate LogoMoose from other logo design collections? The answer is this is a showcase of selected best logos from all over the world and brings you your daily portion of logo inspiration. The highest rated logo will be put on the top left corner of this site.
This is a blog site managed by the graphic designer – David Airey, and he writes articles on logo design and showcases a lot of great pieces of inspiration. If you are serious about logo design, these various logo designs related resources are good for you.
As the title "Get inspired. Get logofied" demonstrates, this site where over 750 logo designs are counting is really helpful for logo makers.
5.
LogoGala
Logo Gala aims to be an outstanding resource for fresh logo inspiration. It differs from most other galleries by the design and the fact that you can choose logo designs based on color. Moreover, it also has a featured logo section with latest blog posts.
Logo Of The Day is a high-profile logo design award scheme that rewards the best professional logos and trademarks designed throughout the world. All suggested logos are screened by two judges Jacob Cass & Jeff Fisher to ensure this, and users can also suggest a logo to be awarded by rating logos on a scale of one to five. Besides, it is also a place to go for logo design inspiration.
Unlike most other logo galleries, Logospire is a site where visitors have the access to uploading, browsing, rating and commenting logos. And your logos don't have to wait to get through the long moderation queue – your work goes live right away. The community is the moderators, so if you want to only see best logos, just use the Rising, Popular or Featured filters.
One of the largest collections of logos available to download in vector format is Brands of the World. It is among the most comprehensive resource and most visited web sites where visitors can browse and access copies of the world's famous brands and logos.
It's name says it all, Logo from Dreams Awards is a place for stocking the most creative and inspired logos from all over the world. The sites owner-Sinisa features a new logo design every day and also handpicks a logo of the month and year.
This site is dedicated to the art form of the logo type and its accompanied corporate identity. The logo gallery of this web is distinctive, just click the respective colorful word tag, you can see the related logo designs. What's more, it is also a logo resource where you get to rate the logos.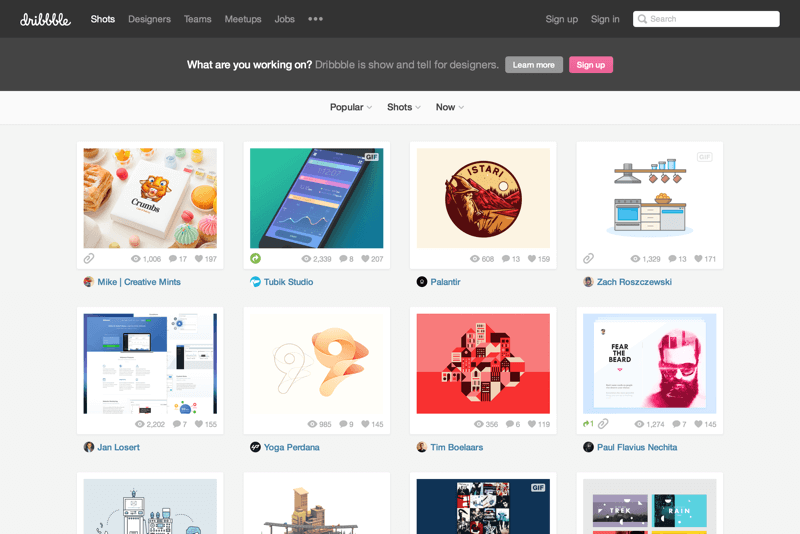 On Dribbble.com you can easily search for specific logo idea like "minimal logo" and be provided with an ocean of creative results from the worlds best designers.
Beyond all question, Wolda is the high-profile graphic design award scheme that rewards the best logos and trademarks designed throughout the world, creating an archive that tracks the evolution of tastes, styles and trends in global design year after year. Designers, agencies, studios and students from all over the world are invited to enter. Visitors can choose the winners' logo in different countries to get inspired.
It is also a place to show your imagination and creativity for logo or graphic design with a community and a forum to share ideas. Offering the "Editor's Choice" and "logo of the day", this site can shed a light on you logo design.
Accepted as one of the oldest logo design contest sites, it assorts a variety of crowd-sourcing projects that are intended particularly for people with small business who cannot afford more. 99designs has amassed a community of 100,000+ designers with a reputation of holding well over 95,000 design contests to date. Thus you will achieve a lot from this logo website.
It is a gallery site showcasing a large variety of different logos. You can share your own creations to get feedback or just obtain inspiration for your logo design. The logos here is great, and users can select the "View All" gallery to view all the logos submitted to the site.
So, are you still blocked from logo designing after you have browsed through all these above logo galleries? I think that's impossible! Check these sites out and you will be on your way to creating some fresh logo designs. Once you get some good inspiration, what you need to do next is to realize it by Photoshop – a professional standard digital picture & photo editing software or other easy-to-use logo design tools like Logo Maker to create a logo you'll love.