Last Updated on March 8, 2022
A roller coaster of emotions. This is what every person who has a long-distance relationship goes through. Some say that there are emotional stages that people go through when they live apart with the ones they love.
However, it's never as simple as experiencing a progression of emotions from pain and loneliness to comfort and acceptance. There's a myriad of feelings that sometimes makes us question our sanity – but, thankfully, never our love.
Long-distance relationships are never easy, but nothing is impossible with true love. Two lovers can be separated by continents yet still nurture powerful connections.
True love transcends distance and permeates every aspect of our lives. It bridges the gap between physical separation and emotional connection.
While true love is the very core that powers a long-distance relationship, there are concrete steps you can take to make it work better.
How To Make a Long Distance Relationship Work
Maintain Open Communication
Open communication builds trust and fosters security. Having an open communication isn't merely just checking in to let your partner know what your daily schedule is. It's about making each other feel more involved in each other's lives despite the distance. 
It's understandable that life can become so busy sometimes that you hardly have time for a quick Skype video call. Even a simple good morning and good night narrows that distance. When in a long-distance relationship, thoughtfulness goes a long way, indeed.
Avoid Excessive Communication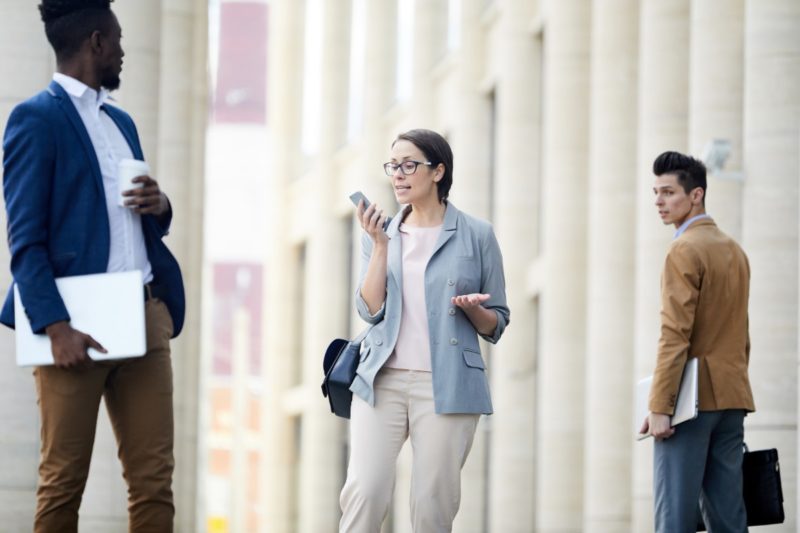 While it's important to maintain regular communication, having too much of it isn't healthy at all. Those can be distracting at work and make both of you less productive.
You don't have to share every second of your waking hours. If you can, message them only when there's an exciting news to share or an unexpected development in your life which you think is important enough that your partner should be updated on. 
Keep Emotions in Check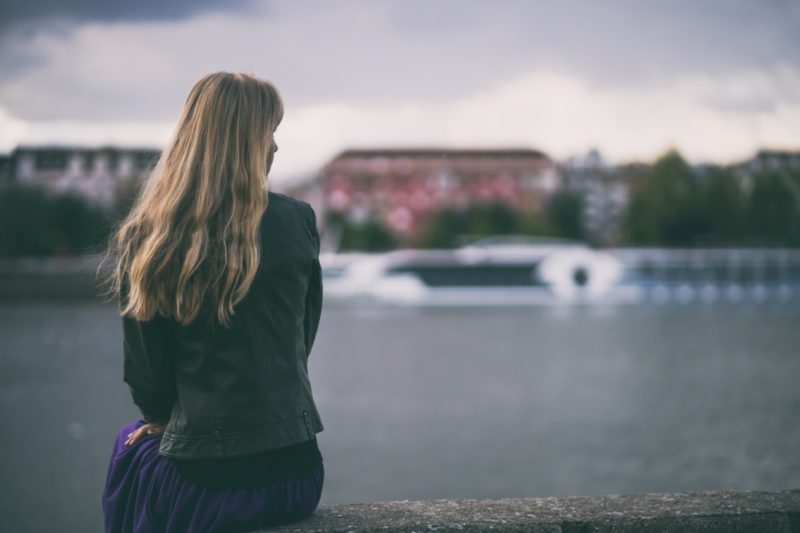 Feelings of loneliness and frustration due to being apart can trigger other negative emotions such as anger and jealousy. Before you unleash bouts of irrational anger or jealousy on your partner, take time to reflect on these feelings and see if it merits any logic.
Try to keep emotions in check and process any negative feelings first so they don't escalate into angry outbursts. If you think your feelings are valid, it's always to communicate it to your partner in a clear and calm manner.
Do Things Together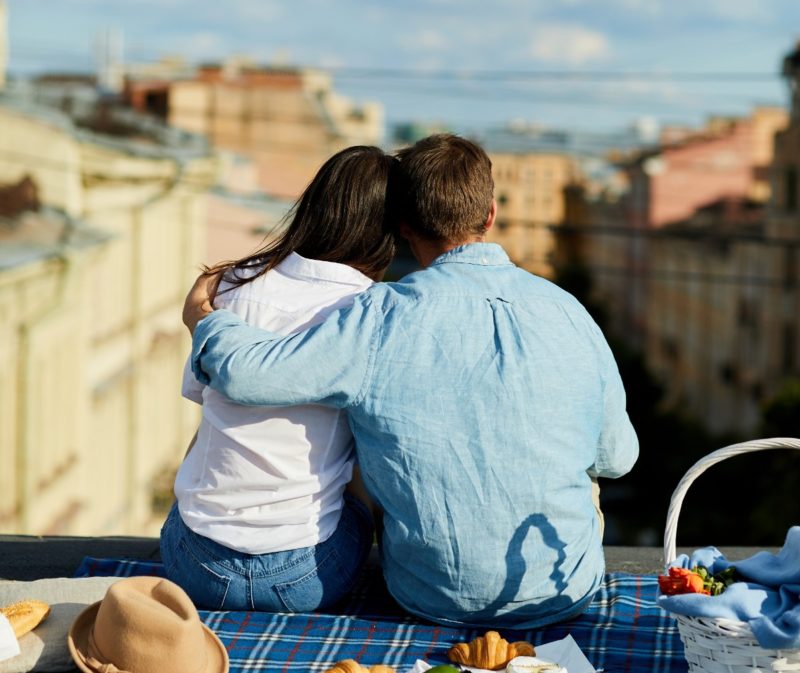 Being apart doesn't mean you can't do things together at the same time. When schedule permits it, you can watch a movie together while on Skype or perhaps play an online game with each other.
There are even some couples who manage to eat together while on video call. Technology has given us tools to communicate, you just need to use them creatively.
Enjoy Your Lives, Separately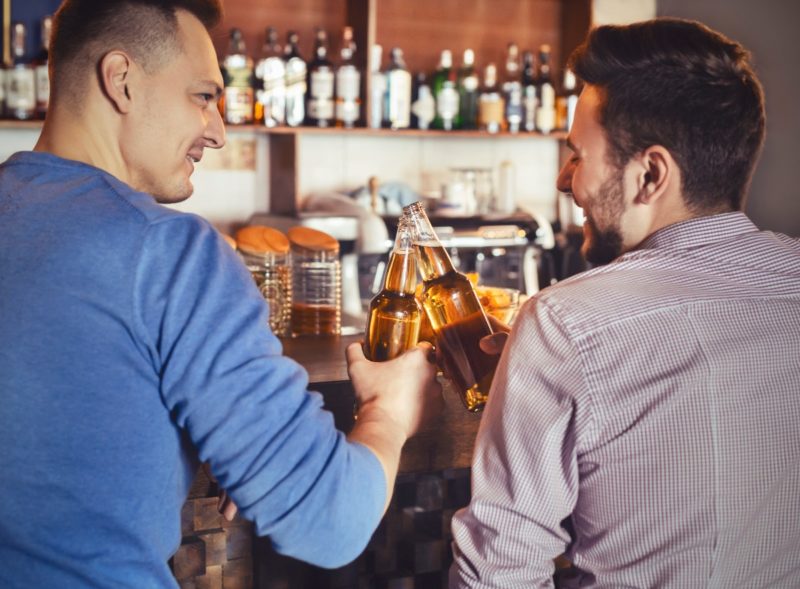 Being apart doesn't mean you both have to wallow in loneliness. Don't feel guilty about enjoying time alone or with your family and friends. Keep on doing that hobby of yours or discover a new one on your own.
This ensures your personal growth even in a long-distance relationship and makes full use of the time you two have spent apart. Just be sure to keep each other updated.
Plan Your Future Together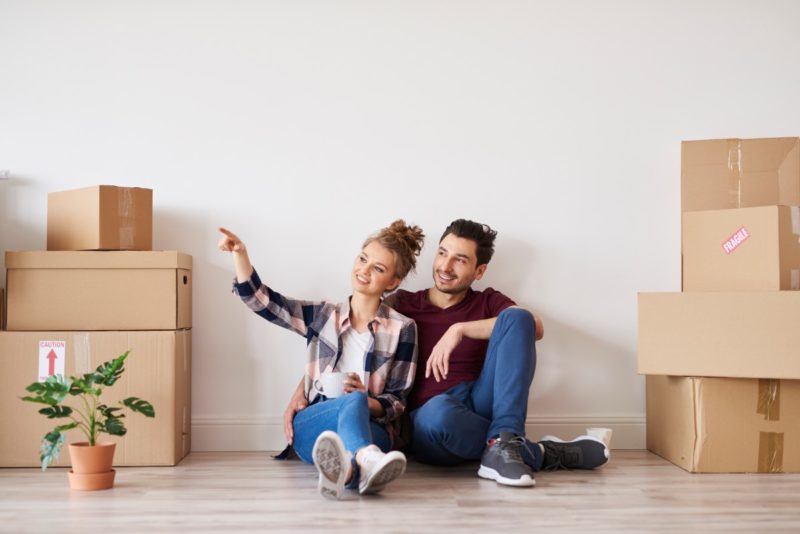 Planning for the future will remind you of your ultimate goal—to eventually lead a life together. This can include deciding on where you will be settling, whether you would want kids in the future or not, and who will make more adjustments to finally have you two live together.
Discussing these aspects of your future life together strengthens your commitment to each other. Aside from long-term plans, short-term plans such as going on a vacation together can help both of you work on your partnership and decision-making skills as a couple.
Enjoy the Company of your Friends and Family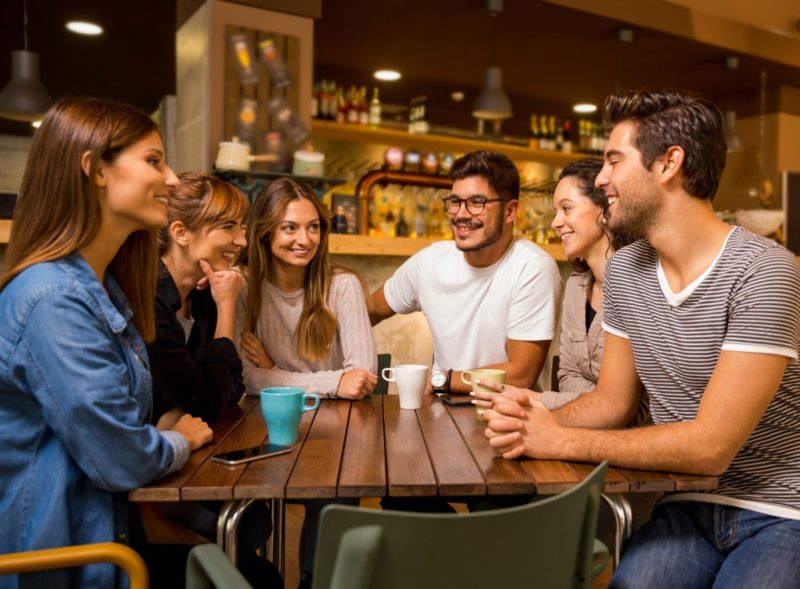 Have friends you can talk to when you're feeling lonely and missing your partner. Your longing for your partner and the need for affection may somehow be alleviated by socializing with your friends and taking your mind off feelings of yearning for your partner.  
Read Inspirational Quotes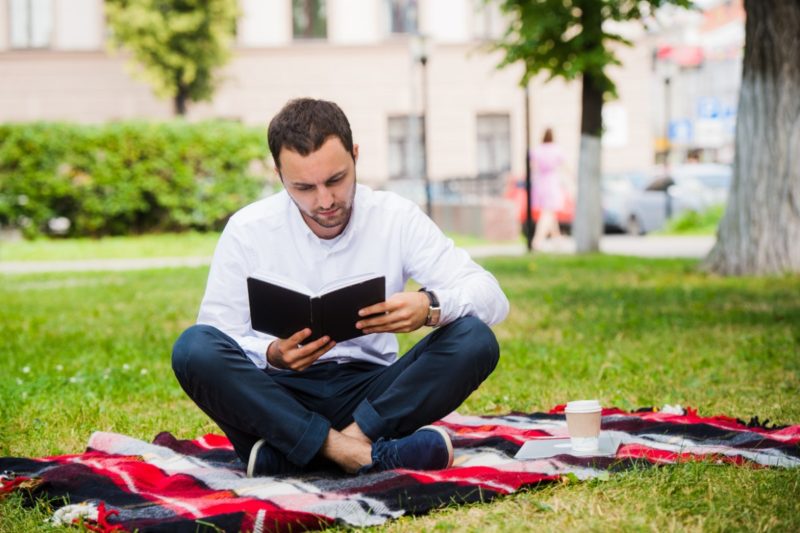 Things are bound to get complicated sometimes. You may find solace in reading about what others have been through and how they successfully managed to overcome all obstacles in their long-distance relationships. 
Here are some quotes that can inspire you and your partner to fight for your love in spite of the distance.
Inspiring Long Distance Relationship Quotes
"I don't cry because we've been separated by distance, and for a matter of years. Why? Because for as long as we share the same sky and breathe the same air, we're still together." – Donna Lynn Hope
"I know we loved each other, but distance can do strange things to people and before I was willing to tell you about it, I wanted to be certain that it would last" – Nicholas Sparks, Nights in Rodanthe
"You're too far for my hands to hold you, but too near for my heart to love you." – Heraline
"Our lives were now worlds apart, separated by time, circumstance, and the unbridgeable chasm of money." – Travis Luedke, The Shepherd
"Long distance relationships through mobile communication generally becomes poor because of the weak signals and ends up due to jammed networks." – Amit Abraham
"I love when I reach Marcus on the phone and as he says hello, I can hear the music he's listening to in the background. That music is the sound of him without me. How he surrounds himself when I'm not there, which is almost all the time." – Megan McCafferty, Charmed Thirds
"'I'll never leave you,' he said thousands and thousands of miles away." – Juansen Dizon, Confessions of a Wallflower
"Missing someone can hurt. But when you know they are yours forever, negativity it helps avert." – Trishna Damodar
"A long-distance relationship without 'a light at the end of the tunnel' is likely to fail. It's the counting down of the months, weeks, and days until you are finally done with the inconvenience of being in a long-distance relationship that keeps it strong!" – Kevin Darné, Online Dating Avoid The Catfish
"May be it's a good idea to write something about you in my book… At least then, there will be a place where we will meet everyday…and be together forever!" – Anamika Mishra
"Once trust is built, distance cannot kill it. Time and space alone cannot destroy authentic connection." – Vironika Tugaleva
"I have late night conversations with the moon; he tells me about the sun, and I tell him about you." – L. Gray, Skin, Bones, and Too Much Love
"I know what LDR means, but I don't know what does it feel, because though we are miles apart, distance couldn't beat love. I still feels like we are together, always." – Krizha Mae G. Abia
"When all you have are words to convey your feelings but sometimes, it doesn't feel like it's enough." – Jyoti Patel
"The only great reason for being in a long-distance relationship is the belief she or he might be 'the one'. If you're just passing time with someone for fun, you might as well do that locally." – Kevin Darné, Online Dating Avoid The Catfish
"They sit together, physically separate but utterly connected by the moment they've created." – Stan Lee, A Trick of Light
"Let the night fall beneath the stars and our souls miles apart." – Meeran W. Malik
"You can't support long-term relationships, there are times when people are no longer interested in me." – Wahid Bhat
"Can miles truly separate us from friends or lovers… If we want to be with someone we love, aren't we already there?" – Nitya Prakash
"She affected me, even when she was absent." – Shannon A. Thompson, Seconds Before Sunrise
"The scary thing about distance is you don't know whether they'll miss you or forget you." – The Notebook
"It's been a year and 3 months since we've kissed, and I rather have the ghost of his mouth on my lips than kiss anyone else." – Alishah Khan
"My heart is your home, wherever in the world you are – you will always have a place to stay." – A. Hill
"We were together even when we were apart." – Shannon A. Thompson, Death Before Daylight
"If you found that one person who is really worth the sacrifices, pain, and hardships then your efforts will not go to waste." – Anna Agoncillo, Psychology Of Love, Money, & Life
"Distance simply means separation in place but never in connections. Heart remains inseparable." – DhelChen
"The ones that change…it's not that going actually changed them it's that they didn't have something better waiting for them when they got back. They changed because it's who they wanted to be. Not everyone is lucky enough to have the better half of his soul and the rest of his life waiting back home to remind him why he left in the first place." – Hope Alcocer, Where Hope Lies
"Absence makes the heart grows fonder, doesn't it?" – Simon Van Booy
"I never got to tell him again that he really was wrong, that miles didn't matter, not if you loved someone. That borders and oceans weren't obstacles, not for the mind. I wished I'd been able to tell him these things, because saying them out loud to someone real, instead of a mirror or a picture postcard, would have made them all the more convincing." – Emylia Hall, The Book of Summers
"Maybe, I thought, it's not distance that's the problem, but how you handle it." – Rachel Cohn, Dash & Lily's Book of Dares
"In my mind, I saw a string stretching from Henry's heart at Quiet Waters to my heart. It was taut and it vibrated with Henry's worries and fears and I felt them all.
I felt them all." – Laura Anderson Kurk, Perfect Glass
"When two souls are one, they hear each other, even in silence." – Matshona Dhliwayo
"Distance matters only when you fail to cover it through your mind." – Munia Khan
"Sometimes you remember her, Get a smile on your face with tears in eyes is the best fusion." – Prativendra Singh
"If I could sleep with my arms around you, the ink could stay in the bottle." – Shelly King, The Moment of Everything
"The ocean, vast and tumultuous, reminded Stacey of everything that separated him from Anneliese. The plight was like Saint Exupéry walking across the desert. It was James Ramsay trying to get to the lighthouse. It seemed so close, yet such an immense distance to cover." – Alex Z. Moores, Living in Water
"I found that I missed him the more he was absent from my life, and the more I missed him, the more I loved him." – Donna Lynn Hope, Willow
"Absence is to love what wind is to fire; it extinguishes the small, it inflames the great." – Roger de Bussy-Rabutin
"I believe in the immeasurable power of love; that true love can endure any circumstance and reach across any distance." – Steve Maraboli, Unapologetically You
"She affected me, even when she was absent." – Shannon A. Thompson, Seconds Before Sunrise
"I've pushed your love away and I've run from you, sometimes I've checked out, but this is the reason. I just couldn't understand what we have. I mean we have never met in real life, yet we've loved each other for over 3 years." – Chimnese Davids, My Unrequited Love Letters
"Even though I always came back, he said he was always watching me leave." – Kimberly Novosel, Loved
"If you found that one person who is really worth the sacrifices, pain, and hardships then your efforts will not go to waste." – Anna Agoncillo, Psychology of Love, Money, & Life
"In a faraway city where the palette was pure and bright, Ruth stirred in her sleep, and smiled." – Amruta Patil, Kari
"In true love the smallest distance is too great and the greatest distance can be bridged." – Hans Nouwens
"Distance had an extraordinary power." – Virginia Woolf, To the Lighthouse
"She was like the Sun. At just the right distance, she gave me life, but if I got too close, she would burn me." – Leo Foster, The Exiles
"Two soulmates can never be apart, maybe in distance, but not in heart!" – Lily Amis, Angel of Love Lily
"Distance doesn't ruin relationships but silence does." – Farid F. Ibrahim
"Between my heart and your heart, there is a vein. Maybe a bridge." – Emmanuelle Soni-Dessaigne
"How lucky I am to have something that makes saying goodbye so hard." – A. Milne, Winnie-the-Pooh
"Absence sharpens love, presence strengthens it." – Thomas Fuller
"The best and most beautiful things in the world cannot be seen or even touched. They must be felt with the heart." – Helen Keller
"If love cannot stand the test of time, then it has failed the test of love." – Bernard Byer
"Distance is not for the fearful, it is for the bold. It's for those who are willing to spend a lot of time alone in exchange for a little time with the one they love. It's for those knowing a good thing when they see it, even if they don't see it nearly enough." – Meghan Daum
"It seemed that we loved each other better when there were large swaths of two continents between us. The daily work of love was often hard to perform at home." – Aleksandar Hemon
"When your absence is felt, your presence is the essence and it makes a difference." – Michael Bassey Johnson
"And ever has it been known that love knows not its own depth until the hour of separation." – Khalil Gibran
"The simple lack of her is more to me than others' presence." – Edward Thomas
"Definition of a long distance relationship: 'Inconveniently the most effective way to find out if you really love each other.'" – Unknown
"Long distance relationships are hard, but they're also incredible. If you can love, trust, respect, and support each other from a distance then you'll be unstoppable once you're physically together." – Unknown
"I miss you even more than I could have believed; and I was prepared to miss you a good deal." – Vita Sackville-West
"That is when time stands still – when you watch the one you love, walk away." – Mallika Nawal
"This is the sad bed of chosen chastity because you are miles and mountains away." – Erica Jong
"If distance were measured in terms of the heart we'd never be more than a minute apart." – Unknown
"Your absence has not taught me how to be alone, it merely has shown that when together we cast a single shadow on the wall." – Doug Fetherling
"I close my eyes, thinking that there is nothing like an embrace after an absence, nothing like fitting my face into the curve of his shoulder and filling my lungs with the scent of him." – Jodi Picoult
"I found that I missed him the more he was absent from my life, and the more I missed him, the more I loved him." – Donna Lynn Hope
"The value of love is slowly lost when we have way too much. There is just no time to appreciate it. It is in times of separation and distance that you truly understand the meaning of love." – Tiffany Health
"I love no one but you, I have discovered, but you are far away and I am here alone. Then this is my life and maybe, however unlikely, I'll find my way back there. Or maybe, one day, I'll settle for second best. And on that same day, hell will freeze over, the sun will burn out and the stars will fall from the sky." – Lemony Snicket
"Being close is the first and last desire of lovers, but being far and loving each other without an inch's difference is the characteristic of real love." – Senora Ray
"Life has taught us that love does not consist in gazing at each other but in looking outward together in the same direction." – Saint-Exupery
"Our hours in love have wings; in absence, crutches." – Colley Cibbe
"Love will travel as far as you let it. It has no limits." – Unknown
"Love is missing someone whenever you're apart, but somehow feeling warm inside because you're close in heart." – Kay Knudson
"I wonder why people still underestimate the authenticity of long distance relationships. I fell in love with his soul before I could even touch his skin. If that isn't true love, then please tell me what is." – Unknown
"Be the success story you're looking for. Be the ones to survive your long distance relationship. Be the inspiration for others to follow." – Dee King
"Once the realization is accepted that even between the closest human beings infinite distances continue, a wonderful living side by side can grow, if they succeed in loving the distance between them which makes it possible for each to see the other whole against the sky." – Rainer Maria Rilke
"I exist in two places, here and where you are." – Margaret Atwood
"Missing you gets easier everyday because even though I am one day further from the last time I saw you, I am one day closer to the next time I will see you." – Unknown