Last Updated on December 11, 2019
When you work out, you'll no doubt build up quite a sweat and be out of breath, so it's not when you're at your most attractive. While working out can make you look and feel great, it can take hard work at the gym, so it's important to have the right clothing and extras to help with your work out and keep you looking stylish. Here are some tips for when you need to look good at the gym or while jogging.
1. Wear the right fabrics
There's a lot of pricey gym wear out there that looks amazing when you're posing for an Instagram photo, but actually, work up a sweat, and well, it gets pretty uncomfortable. Remember, unless you're working out in an air-conditioned gym all year-round, you'll need to change up your outfits during the season. However, some fabrics that tend to work well in all weathers include:
Polyamide – also known as nylon, polyamide is often the fabric of choice for work out clothes as it's breathable, stretchy and soft
Polyester – cheaper than polyamide, this is often used in less expensive sportswear, but it's great for insulation, it's lightweight and breathable too. However, your items might not last as long as polyamide clothing
Tencel – this luxury fabric is made from wood pulp and is great at moving sweat away from your body, ideal for layers close to your skin
Bamboo – in high-end sportswear, you'll often see bamboo used in place of cotton. This is a great fabric for absorbing sweat, offers UV protection and keeps you cool in summer while being insulating in winter
Many people fall into the trap of wearing big, bulky clothes in the winter and small shorts and a t-shirt in summer. However, bulky clothes will just be sweaty and uncomfortable, and exposed skin in the summer can lead to skin damage. Light layers in appropriate fabrics will always look and feel best.
2. Stick to monochrome designs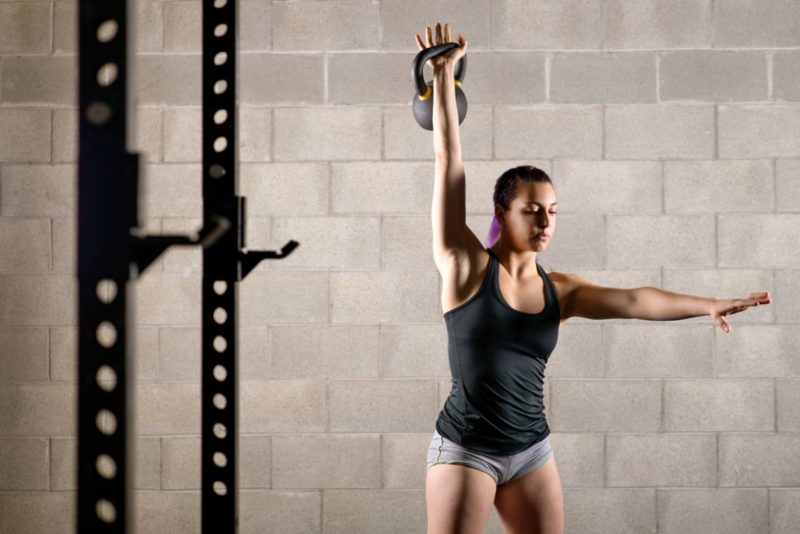 Remember those videos of people doing aerobics in the 1980s? There was an awful lot of neon on display. Unless you are going for a throwback look, it's better to stick to black, white and neutral colors in your gym wear.
Monochrome doesn't necessarily mean black and white, it can be any colors that suit you, worn in blocks, which is flattering and doesn't look over the top.
When you choose accessories such as gym shoes and running belts, choose black or white, so these items will go with everything. If they're not practical, don't add too many accessories, or you risk looking like something from a retro workout video.
3. Keep hair neat and makeup minimal
Every gym has that one person who've obviously spent a lot of time on their appearance, but once they start working out, they soon get sweaty with make-up running and messy hair. Keep make-up minimal, or go bare-faced if possible. If you're embarrassed about shine, then be sure to pack some blotting papers in your gym bag.
There are a number of simple hairstyles you can try for the gym if you're bored of ponytails, and a braid or bun will add a stylish touch to your outfit.
4. Get the right eyewear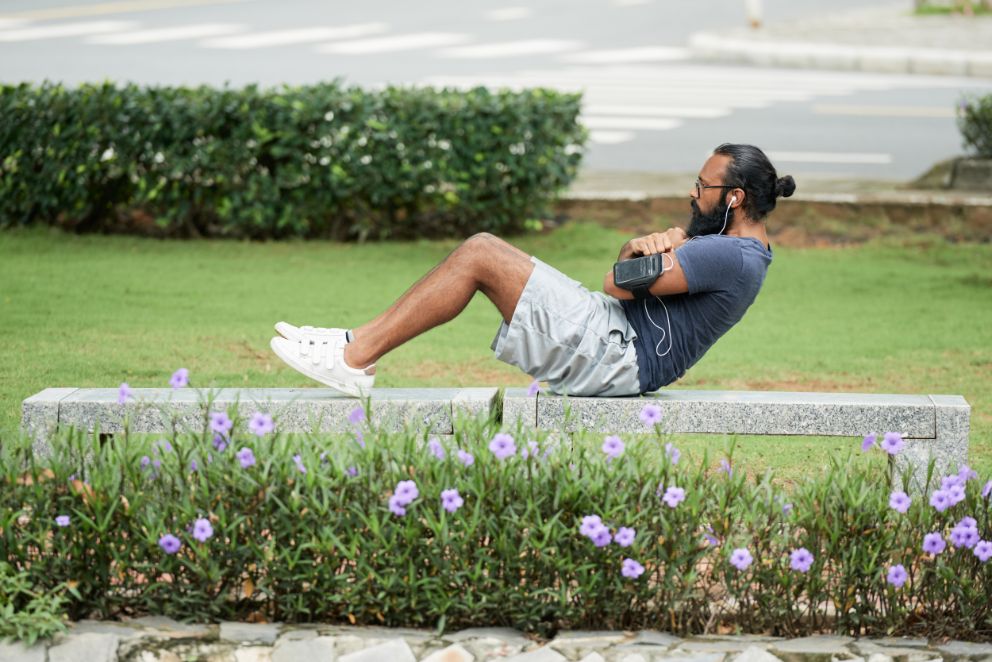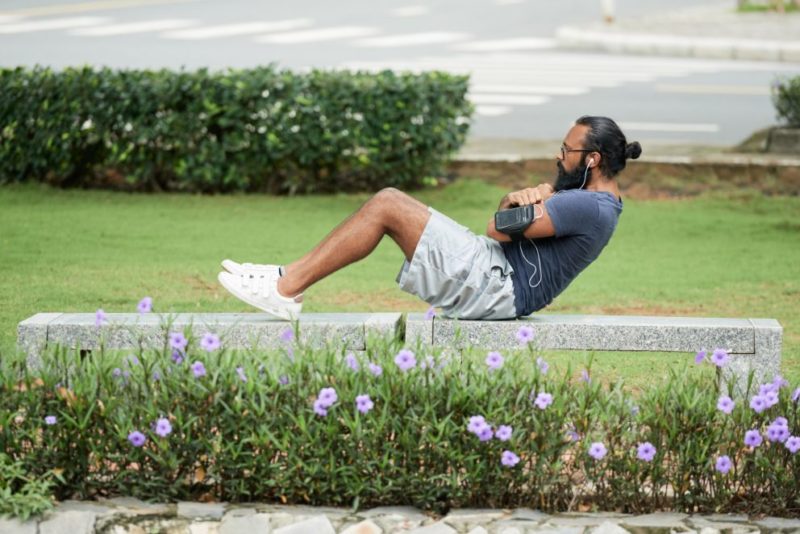 If you wear glasses, you can swap them for contacts at the gym, but not everyone likes to wear contact lenses. It's better to find some well-fitting Nike glasses, then using a sports band to keep them on your face. If you're running out in the sun, then sunglasses are also essential and look great with activewear.
5. Wear shapes that suit you
A lot of activewear has the same sort of silhouettes, but tight yoga pants and sports bras don't suit everyone. However, it's worth looking for gym wear that suits your shape, as you'll feel more confident at the gym.
For example, you can get bootcut yoga pants that balance out your bottom half, and oversized t-shirts paired with leggings suit many different body shapes. Remember, light layers will create a sleeker look than bulky layers such as oversized hoodies.
6. Find gym shoes that you love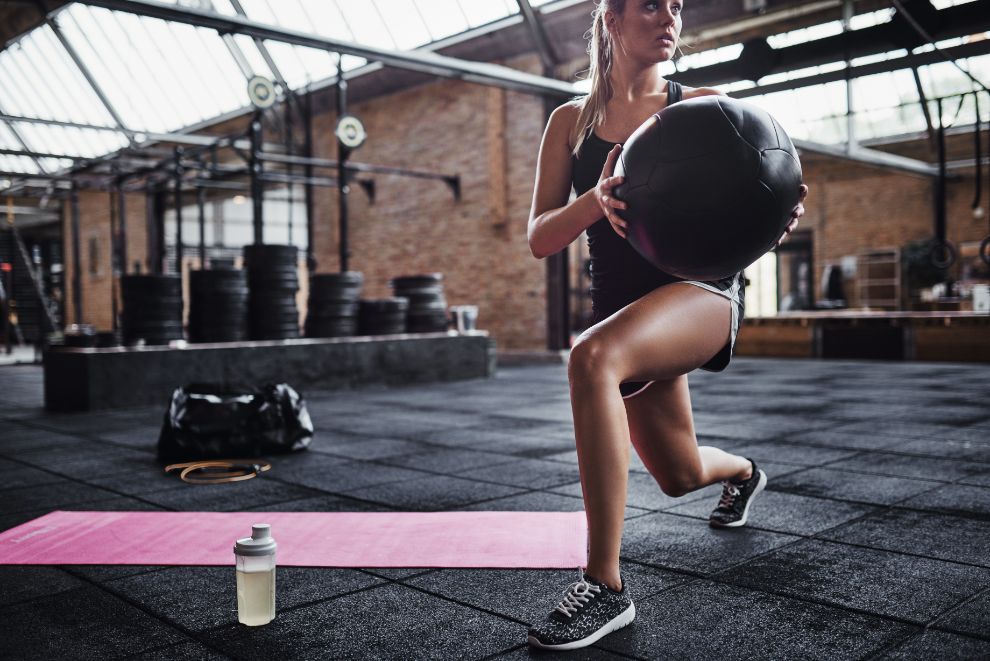 While style is important when it comes to the shoes you wear to the gym, it's also important to get the right style of shoe for the activities you will be doing. If you run a lot, then opt for running shoes, which will keep your feet in the correct position and help with your posture.
When it comes to choosing a style, keep it simple. Obviously, in this case, practicality is the most important aspect, so don't be tempted by designer sneakers with lots of embellishments. Ideally, you should look for shoes in black or white with minimal branding, as this will ensure they go with all of your activewear outfits.
7. Swim in style
No matter what your workout routine, a few laps in the pool afterward can be great for a cool down and relax. Don't just wear your old swimsuit, or the same bikini you wear at the beach, look at swimsuit trends for 2019 and find something that's practical and stylish. When it comes to swimwear, the right shape is key, whether it's a high-cut leg to elongate your bottom half, or built-in cups to support a larger bust.
Once you know the shape you like, you can pick either a solid color for a classic look or a flattering pattern. Don't forget the swim cap, otherwise, you'll be dealing with frizzy hair on your way out.
8. Get a fitting for a sports bra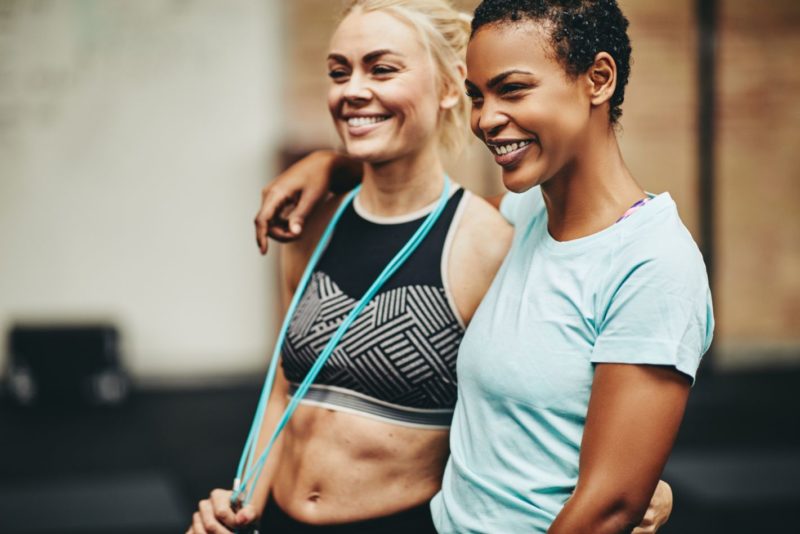 Your sports bra is possibly one of the most important items you'll wear at the gym. Get the wrong size, and you'll feel uncomfortable, have a bad posture, and end up with an unflattering shape. Don't just grab a small, medium or large off the shelf, it's worth getting measured and fitted for a sports bra at a specialist store and spending a little more than you would normally on a bra.
This will ensure that you get something that will support you through your activities, is breathable, and will last. If you can't get to this kind of store, at least read some advice online about how to find the right sports bra and measure yourself.
On a similar note, get underwear that's comfortable and won't ride up during your workout. Nothing is less chic that squirming and pulling at your underwear in the middle of the gym. Look for breathable and comfortable underwear that doesn't leave visible panty lines, especially if you're going to be wearing yoga pants.
Of all the places in the world where you make an effort to be stylish, the gym might not be top of your list. However, it doesn't mean you have to show up in an old t-shirt and feel self-conscious, there's a happy medium between looking a mess and looking overdone, and there are ways that even activewear can look stylish.
Keep it simple and comfortable, choosing clothing and accessories that are designed for working out, not just for looking good. Stick to classic colors and tone down the bright patterns and gimmicky styles, so you can look chic and put-together whether you're on the treadmill, taking a yoga class, or smashing your personal record for lifting.